With this feature enabled, you will have additional options to make security-related alert notifications more prominent and additional features to review them.
The current alert types this applies to are as follows:
Stopped in Risk Zone Alert
Out of Route Alert
GPS and Cell Signal Loss Alert
Panic Button enhanced alerts

How it works
Turning on the enhanced alert (red banner in fleet overview page)
For the aforementioned alerts, you will have an option to turn on banner alerts in Fleet Overview from the alert configuration page:

By default, this option will be OFF
If this setting is enabled, when the alert fires, a red banner will show in the Fleet Overview at the top of the vehicle list. The banner will show for 24 hours.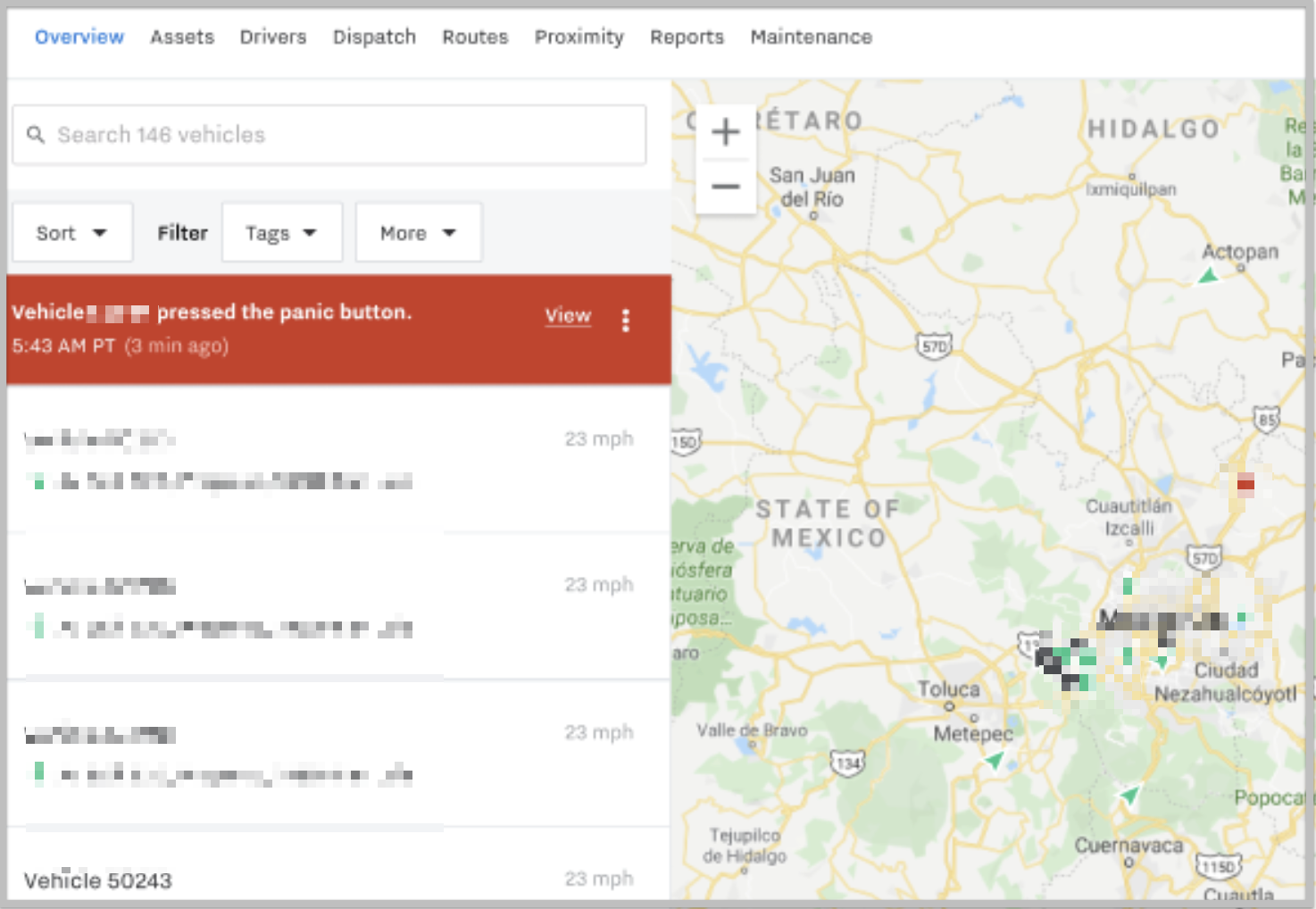 Enhanced Alert Modal
If there are multiple enhanced alerts showing in the Fleet Overview, there will be a button at the bottom of the red banner to see all the alerts:

After clicking the option to view more alerts, a modal will pop up where you can review all of the alerts with the enhanced alert option selected. In the modal, for each alert, you can dismiss it from the fleet overview page or view the specific alert incident: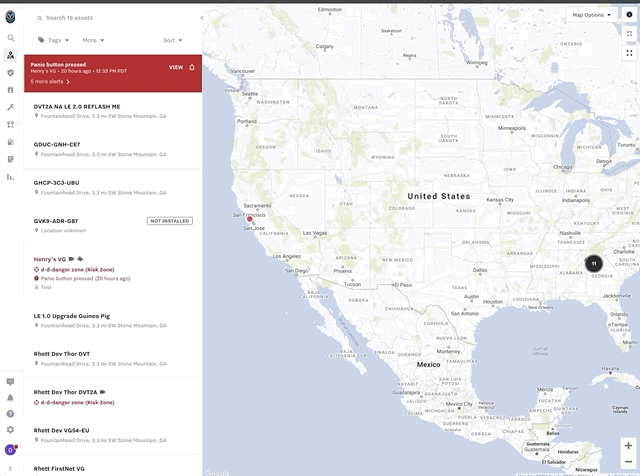 Note: Admins with the "Create, edit, and remove alerts" permission will be able to dismiss alerts.
1 Click to Disable Vehicle
For vehicles with an enhanced alert, if you have an engine immobilizer installed, in your vehicle show page, there will be a prominent button to disable the vehicle: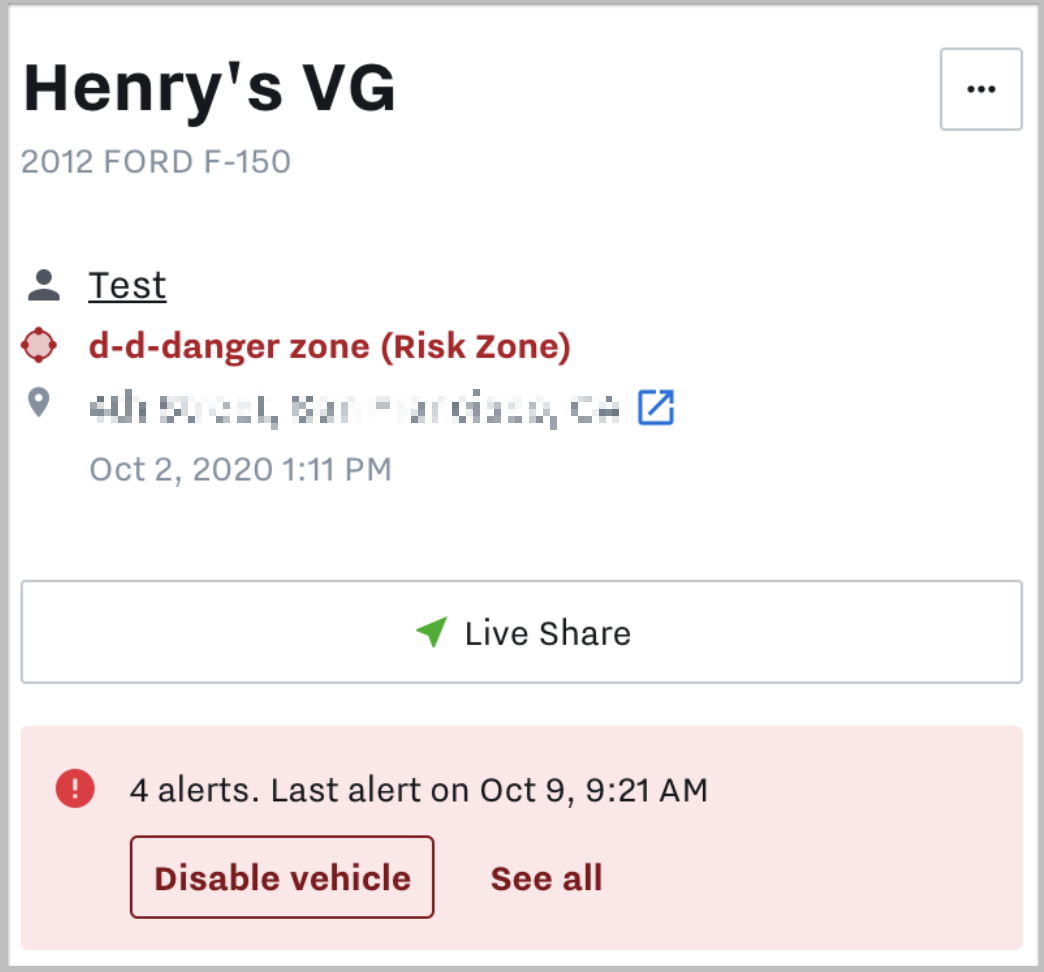 Alert type filter in incidents page
You will be able to filter by alert type in the Alert Incidents page: