Using Samsara's AI Rolling Stop Detection safety feature, CM31 and CM32 dash cams can determine when a driver does not come to a complete stop at a stop sign and add these events to your Safety Inbox.
Reviewing Rolled Stops
Navigate to Fleet > Reports > Safety Inbox, then select "Rolling Stop" under the Event Type filter. All rolling stop events under the selected date will populate.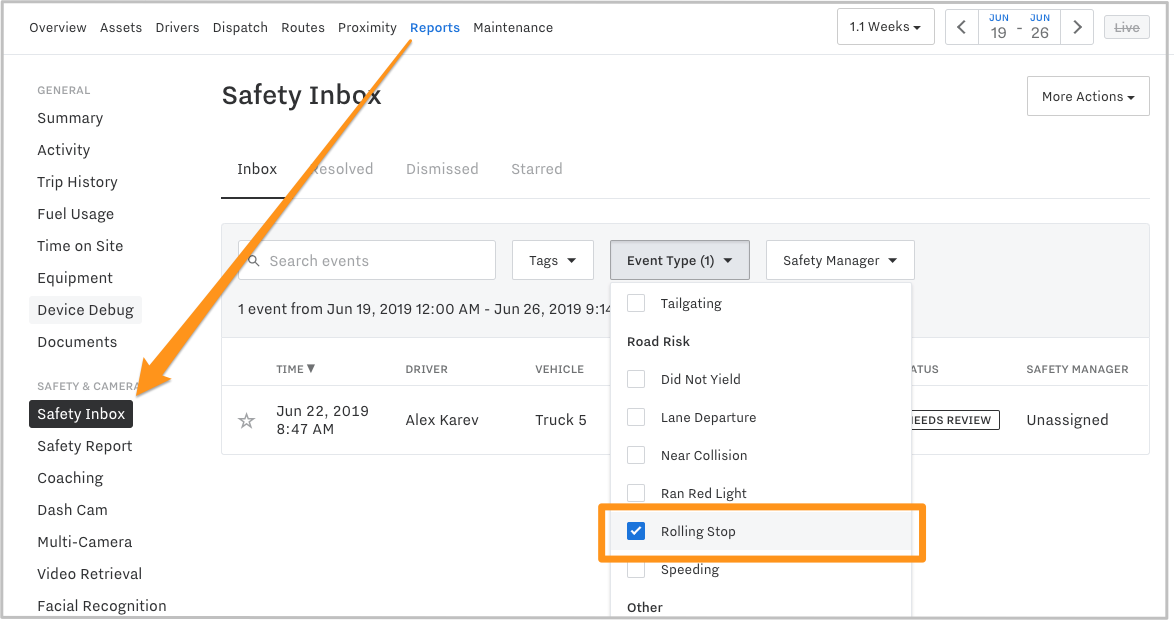 Click on an event to view the rolled stop in detail, including a video, the date and time of the event, driver name, vehicle and a Safety Coaching script.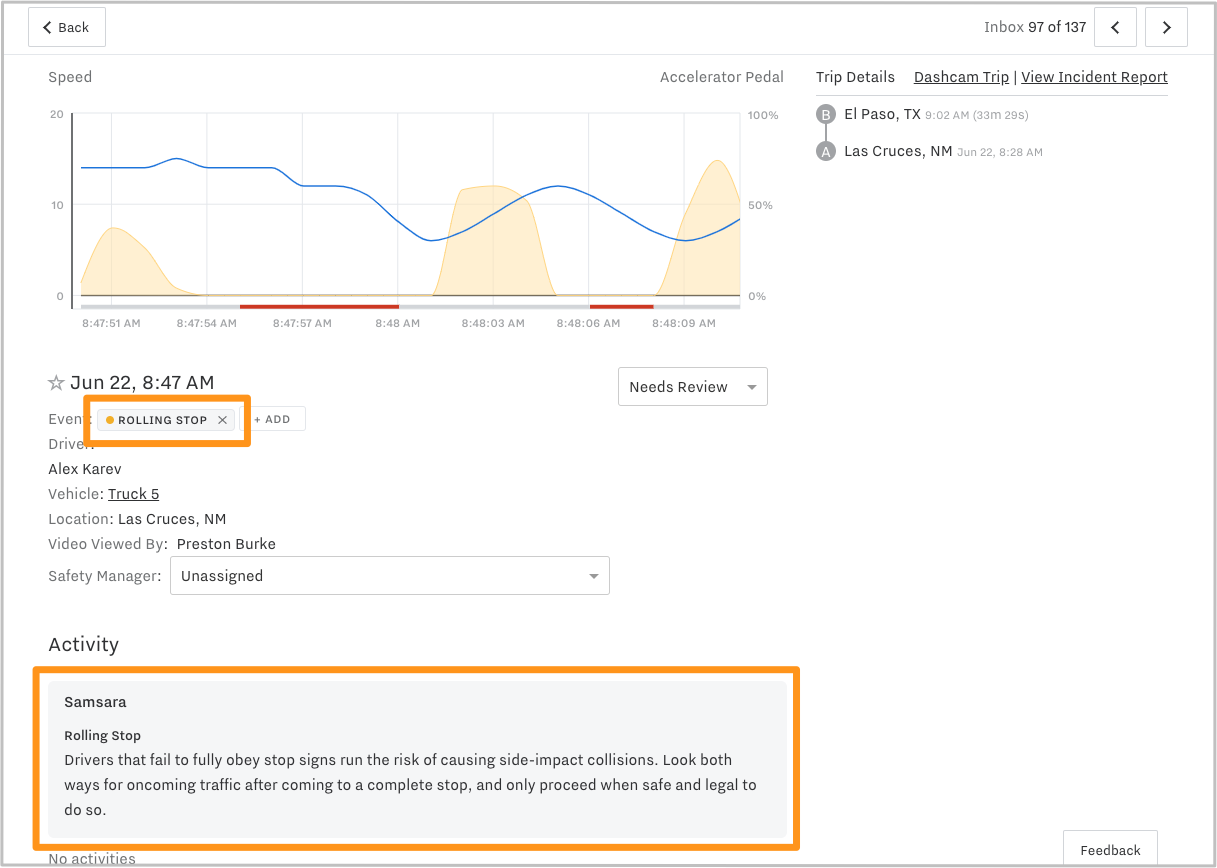 Rolled Stop Alerts
Navigate to Alerts > Configure > Harsh Event to be notified in real time specifically when a driver rolls through a stop sign.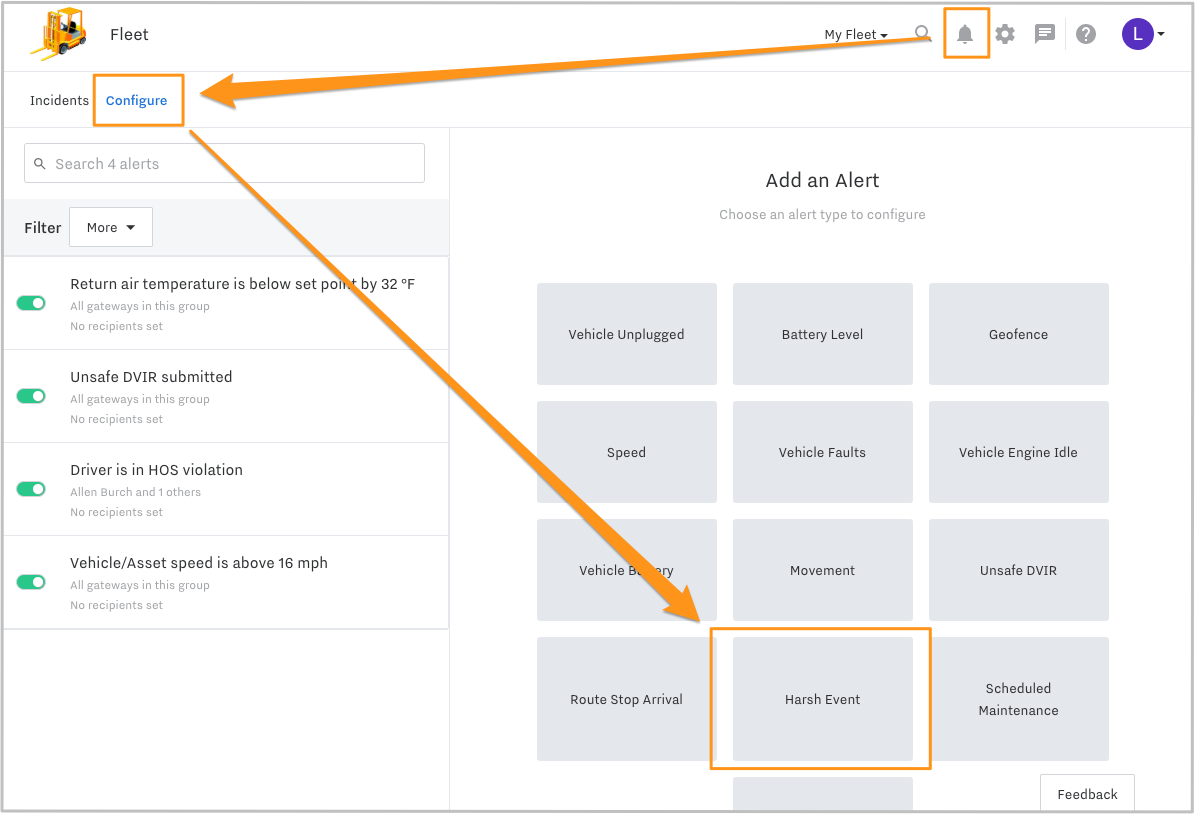 On the Harsh Event alert configure page, select the "Rolling Stop" checkbox and configure the following alert settings to add all or specific vehicles to the alert and to add text and/or email recipients. Click here learn more about configuring Alerts.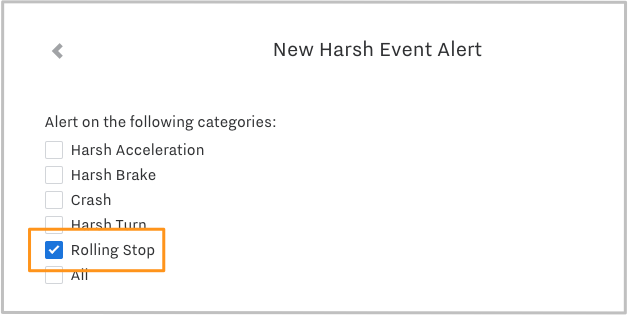 Configuring Speed Threshold
Navigate to Settings > Cameras & Safety. Select a desired level of sensitivity for detecting Rolling Stop events. More sensitive speed settings will result in more rolling stop events in your Safety Inbox.
The available settings are 0/5/10/15 mph (or 0/10/15/25 kph in Europe, Canada, and Mexico). The default setting is 10mph (15kph).