Having insight into your fleet's speeding behaviors is a core component in keeping your fleet safe on the road. On your Samsara dashboard, you can view speeding data on camera stills, video retrievals, speed graphs. You can also configure an alert that will notify you when drivers have crossed the speed limit threshold.
Speed Limits
During active trips, a vehicle's GPS location is uploaded to the Samsara cloud approximately every 5 seconds.

This GPS location (latitude/longitude) is then "matched" to the closest road segment using a third party mapping tool. Samsara's cloud then looks up the speed limit for that particular road segment in our Global Speed Limit Database and applies that speed limit value in various places throughout the dashboard.
The speed limit appears as an overlay on dash cam stills and videos. If no speed limit is displayed here, the Global Speed Limit Database has no speed limit value for the matching road segment.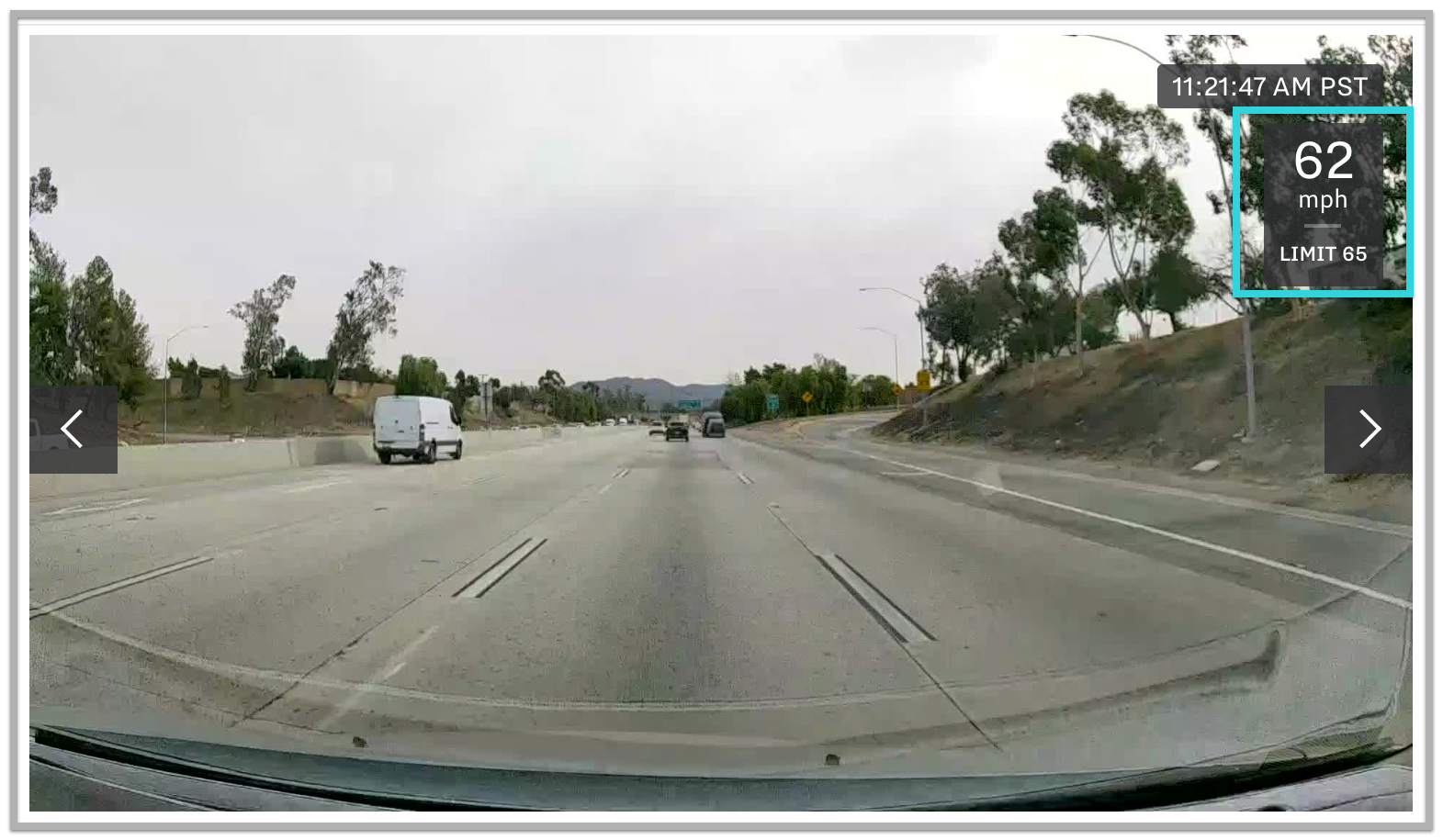 View Vehicle Speed Graphs
If you would like to see how fast a vehicle was traveling on any trip that is recorded on the dashboard, you may do so by following these steps:
From your fleet

Overview ( ), select Assets.

Select

a vehicle. You can search by tags or by typing in a vehicle's name.

Click the

Graph Data

button on the top right above the map and select

Speed.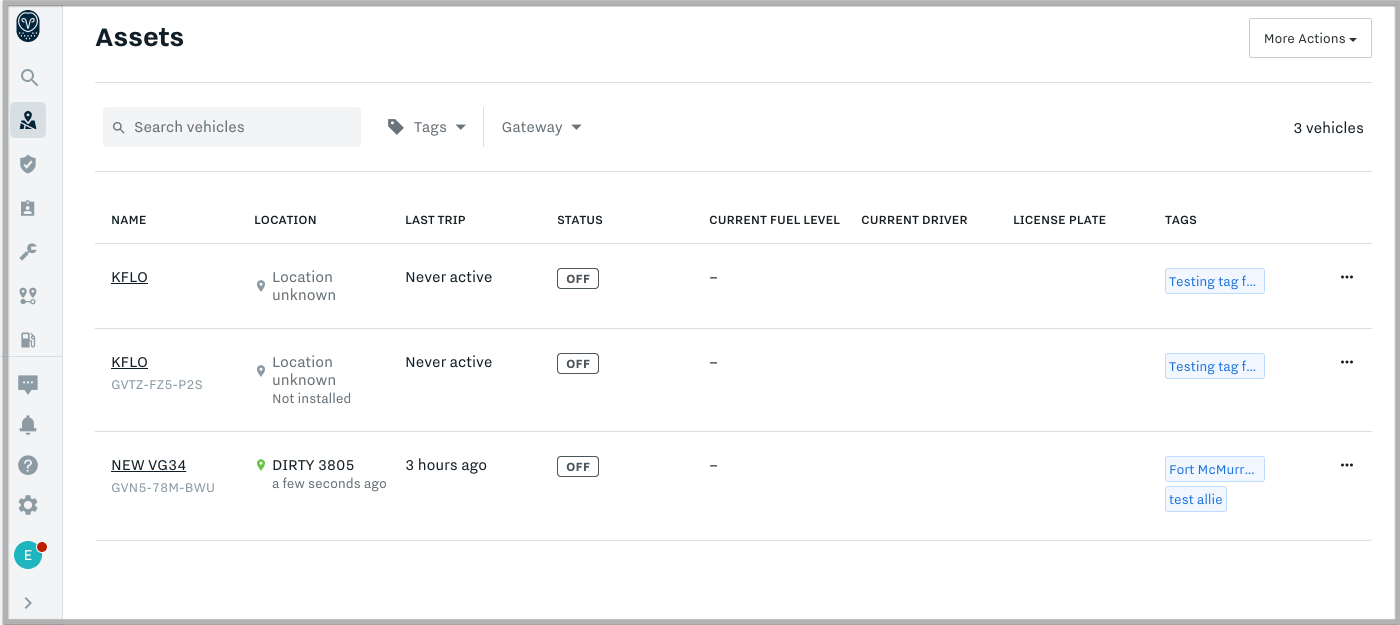 To view a specific time, you can change the date range and select time frames within a day on the top left-hand corner of the screen.
Note: If the vehicle was speeding, the segment is highlighted in red and displays the vehicle speed and the posted speed limit.
View Speed Alerts on the Dashboard
Alerts can be configured based on vehicle speed exceeding the speed limit value in the Global Speed Limit Database. Please note that if a speed limit update is made, it will not retroactively fix the displayed speed limit value.
To create a Speed Alert, navigate to Alerts > Configure > Speed: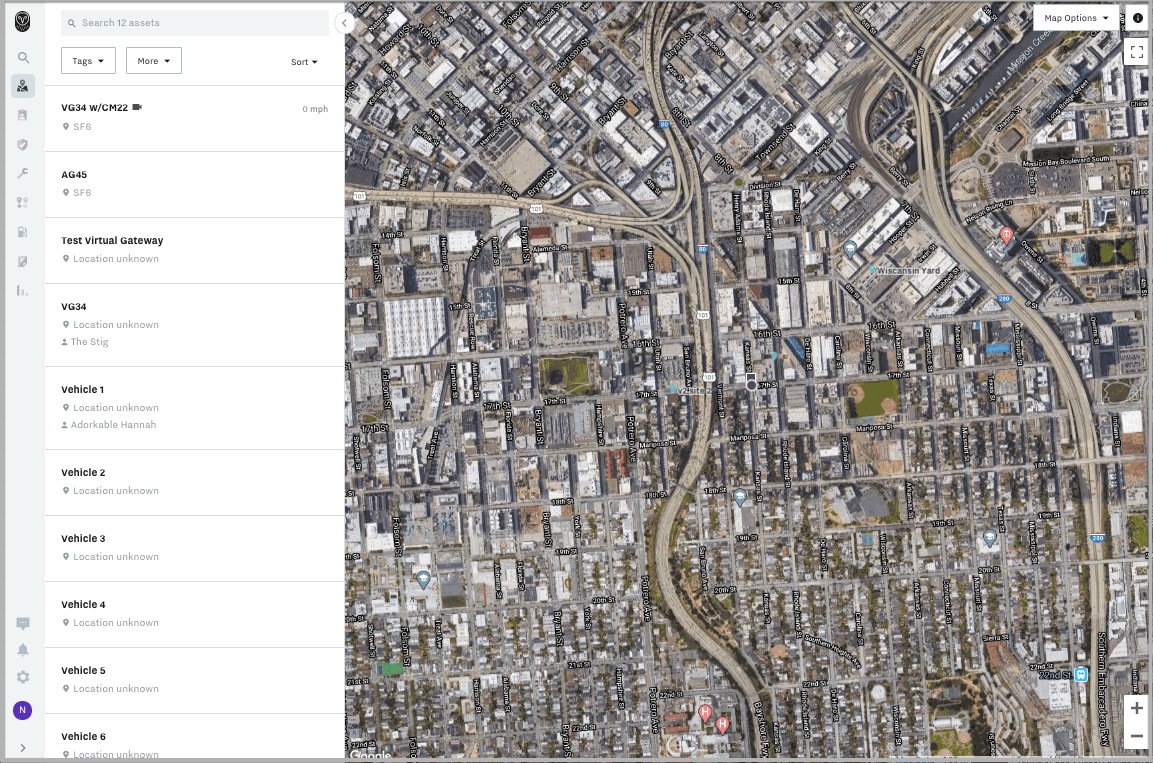 Overriding Speed Limits
You have the ability to override the speed limits originally set for your drivers in your fleet. See Overriding Speed Limits for more information.