Admins can create DVIR templates with custom defects and assign them to individual vehicles or trailers.
These defect lists will then reflect in the Samsara Driver App for the vehicle or trailer they are associated with.
How it Works
Navigate to Maintenance > Templates.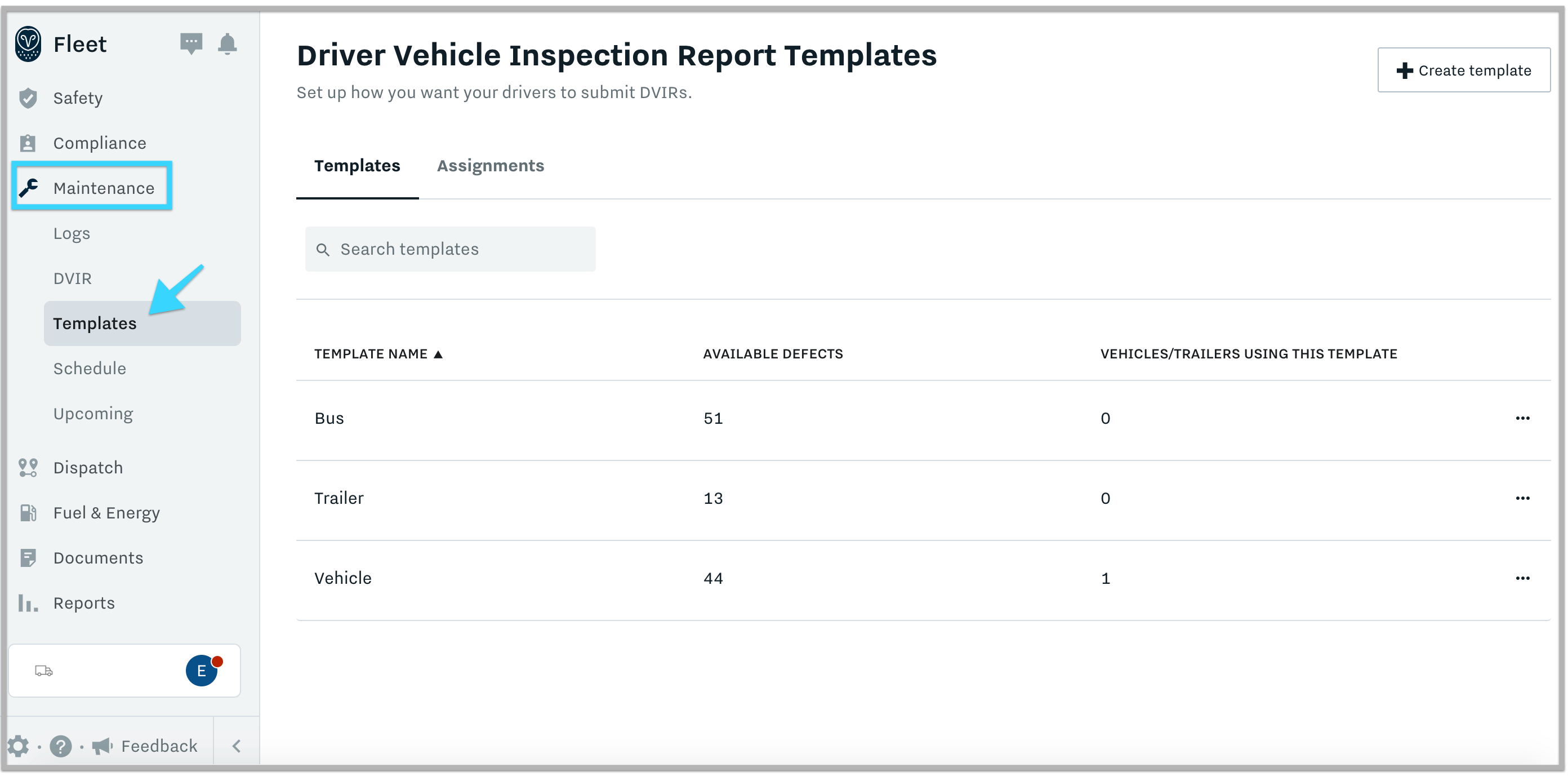 Creating a Template and Custom Defect
1. Templates > + Create Template.
2. Select Start from an Empty Template (no defects selected) or Start from an Existing Template (some defects selected).
3. From here you can Name Template, Type in Defect, Add Defect Location.
4. Select +Add defect (Defect will automatically be selected).
4. Add / Select Defects to create full template.
5. Select Save.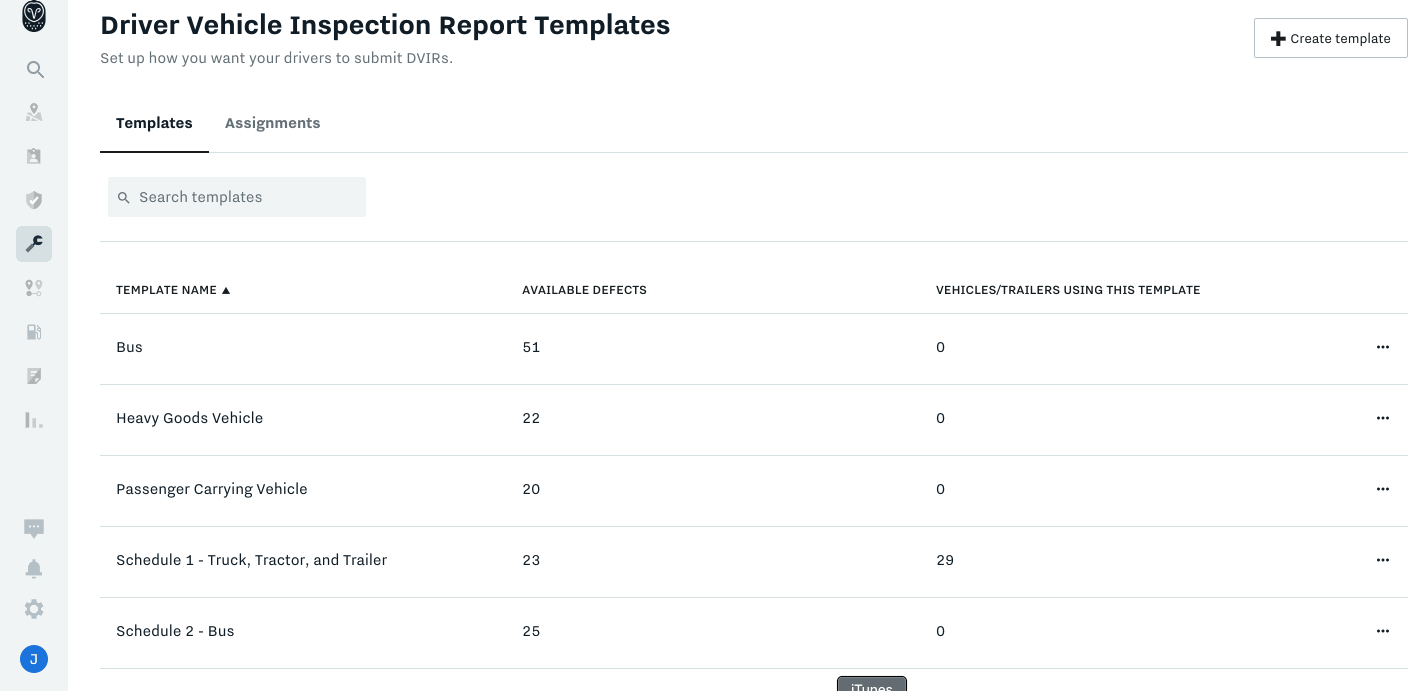 Assigning a Template to a Vehicle or Trailer
Navigate to Assignments.

Filter for Tags or Vehicle Type as desired.

Select Template for specific vehicles or trailers.

Assign template and select template for vehicle or trailers.

Select Save.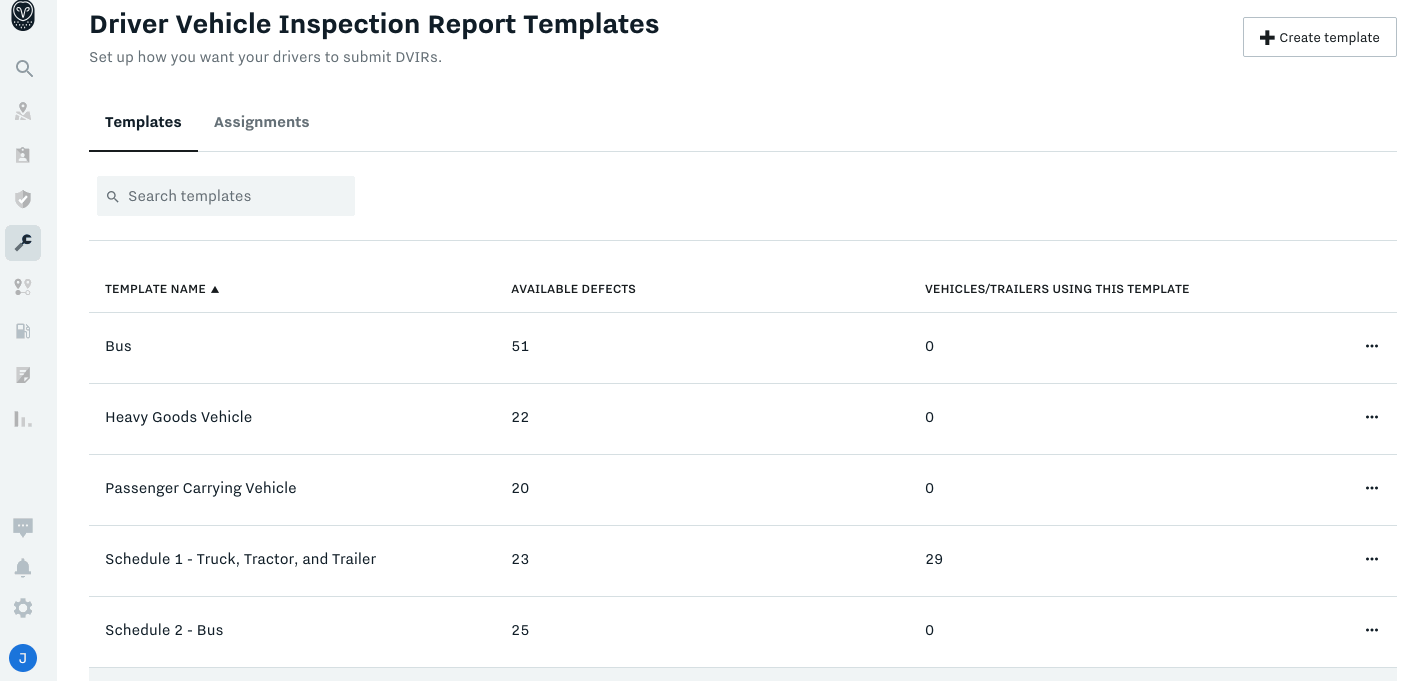 Driver App: DVIR
The defects section in the DVIR will now reflect the DVIR Template associated with that vehicle or trailer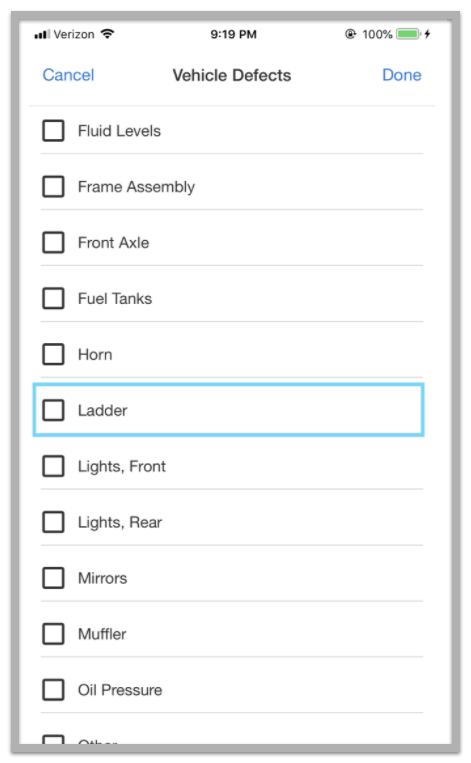 Technical Specs
US customers need Driver App Version u50+
EU customers need Driver App Version u52+
Please note that DVIR is the US name for Walkaround in the UK, see more here