Users can access the billing and invoicing information on the Samsara dashboard under, Settings > Billing. The billing page is only applicable to administrators who have direct transactions with Samsara. Only full admins and billing admins of each organization can access the Billing page.
On the billing page, you can view the following:
View your account status

View and edit your current payment information
To edit your payment information, click Change Payment Method. Once you click on the button, you will be redirected to a secure checkout page.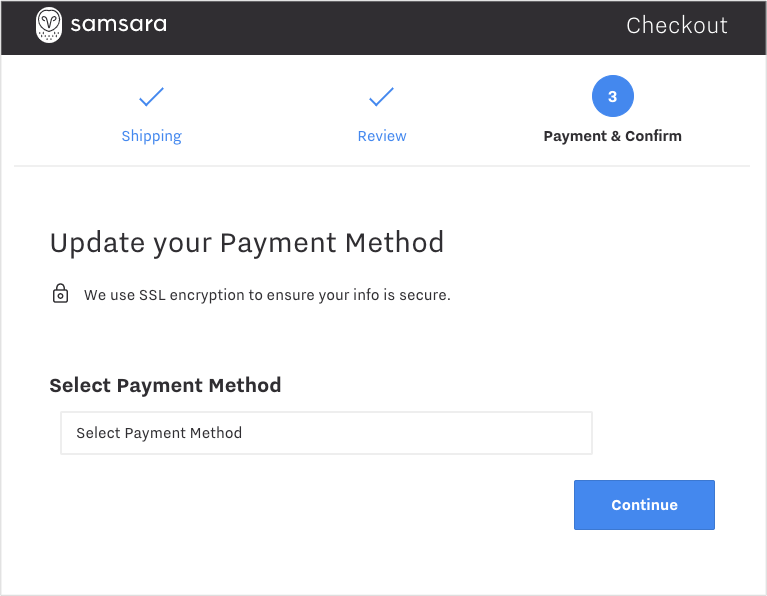 Please select and enter the relevant payment method. Once you click submit, we will update your payment method. The new payment method will be used for all currently active subscriptions and new purchases.
You can view all your upcoming and open invoices in the Open Invoices section of the Summary tab. Clicking on each invoice will open the corresponding invoice PDF.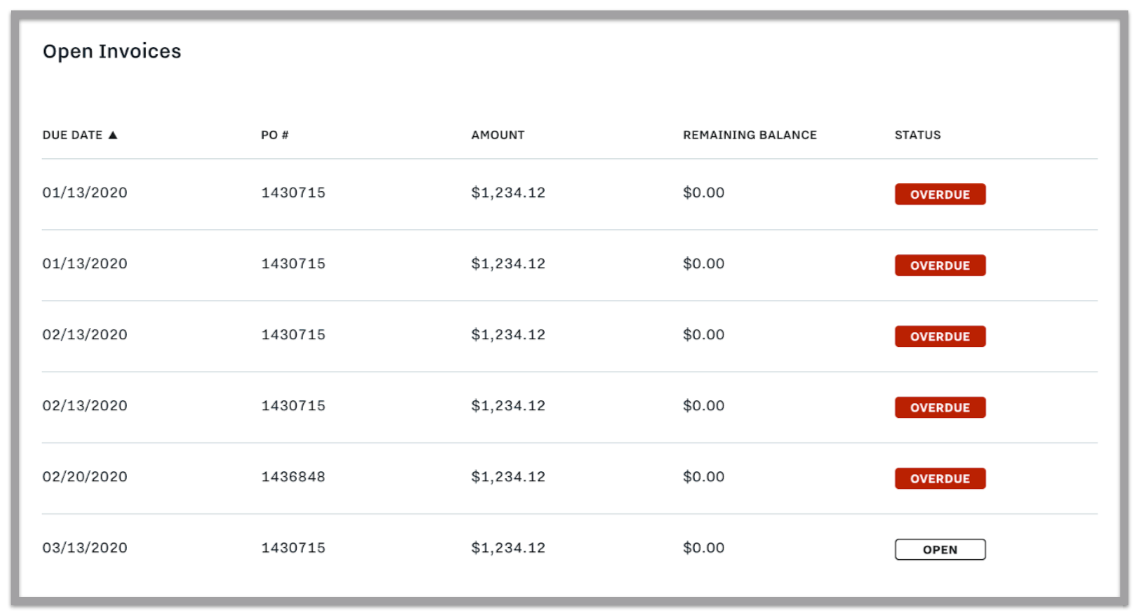 To see all your historical invoices, simply click on the Invoices tab and you will find a similar table with all invoices. The full invoices table is searchable by any displayed column.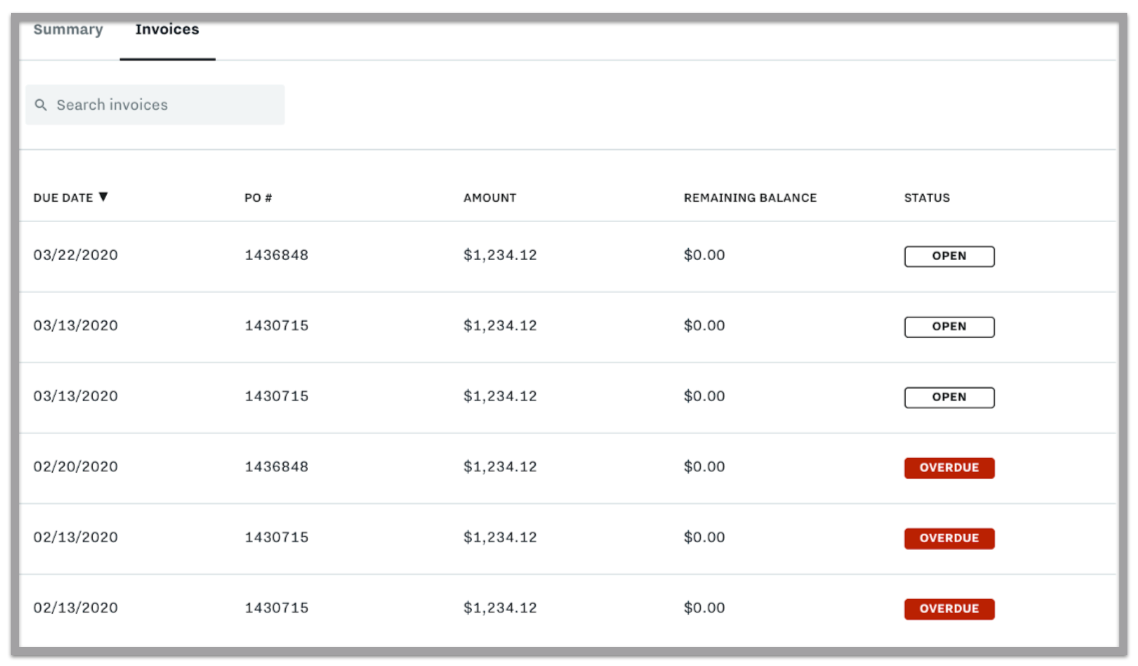 FAQs
Who can view this information?
Only organization full admin and billing admin users will have access to the payment information. Specific access to billing can be granted in custom roles.
What information can I view?
We only display desensitized payment information.
- For credit cards, you can see the card type, last four digits, and expiry date.
- For bank accounts and ACH, you can see the bank name and last four digits of the account number.
If you use another payment method such as wire transfers or checks, then your payment information will not be visible on the dashboard.
If your account is current, we will display the same status on your dashboard. If it is not current, we will display the pending amount required to make the account current.
Whom can I contact for more billing related questions?
You can reach out to accounts-receivable@samsara.com in case you have more questions.