With the CM32 and CM22, Samsara brings the ability to monitor both what is happening in front of the vehicle and inside the cab. This ability presents some questions about how the driver facing camera works and the privacy around footage captured from it.
Who has access to the footage?
Full Admins or Read-only Admins with Dash Cam Access can view or retrieve footage. Footage can be downloaded and shared with police or insurance companies as evidence, at the company's discretion.
In addition, users with a custom role with Live Streaming permissions can initiate a live stream that includes driver facing video, inward-facing video, and in-cab audio.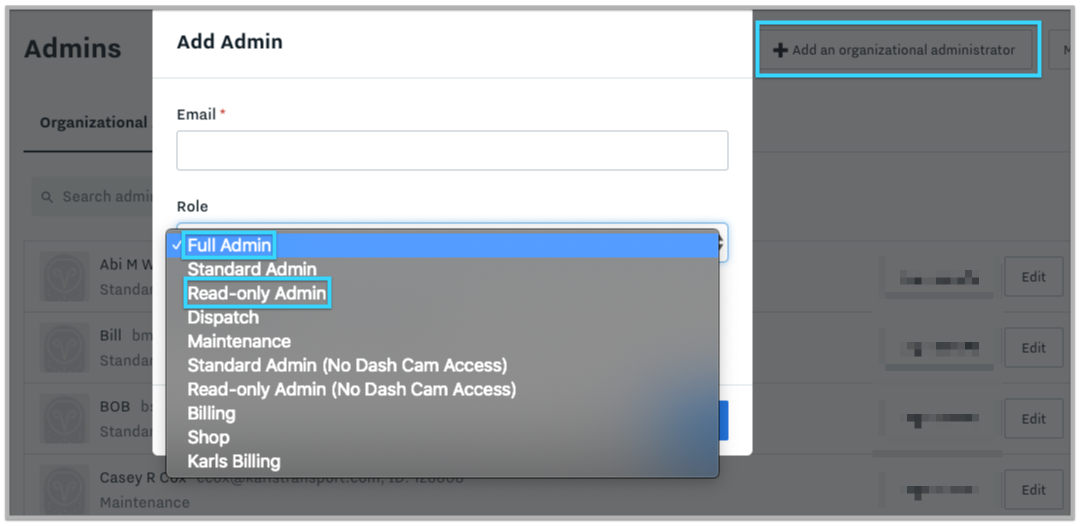 When can the driver facing footage be seen?
In-cab footage will be uploaded and saved to the Samsara Cloud Dashboard in the following scenarios: