The Trip Timeline feature increases the functionality of camera images from trips and offers you a single interface to view trip stills, videos, and can be used in conjunction with the Safety Inbox to review, coach, or reward driving behaviors. From your Samsara Safety dashboard, navigate to Cameras to select the camera and trip and review your Trip Timeline. The Trip Timeline contains a map summary of the trip and images including:
Trip stills uploaded every two minutes from every camera associated with a given vehicle


Note

Select customers will have high-frequency trip stills.

All video retrievals (demarcated with a blue bar under the image on the Trip Timeline at the top of the page)
All harsh events (demarcated with a red bar under the image)
All trip metadata, including trip beginning and endpoint, map, assigned driver, and vehicle ID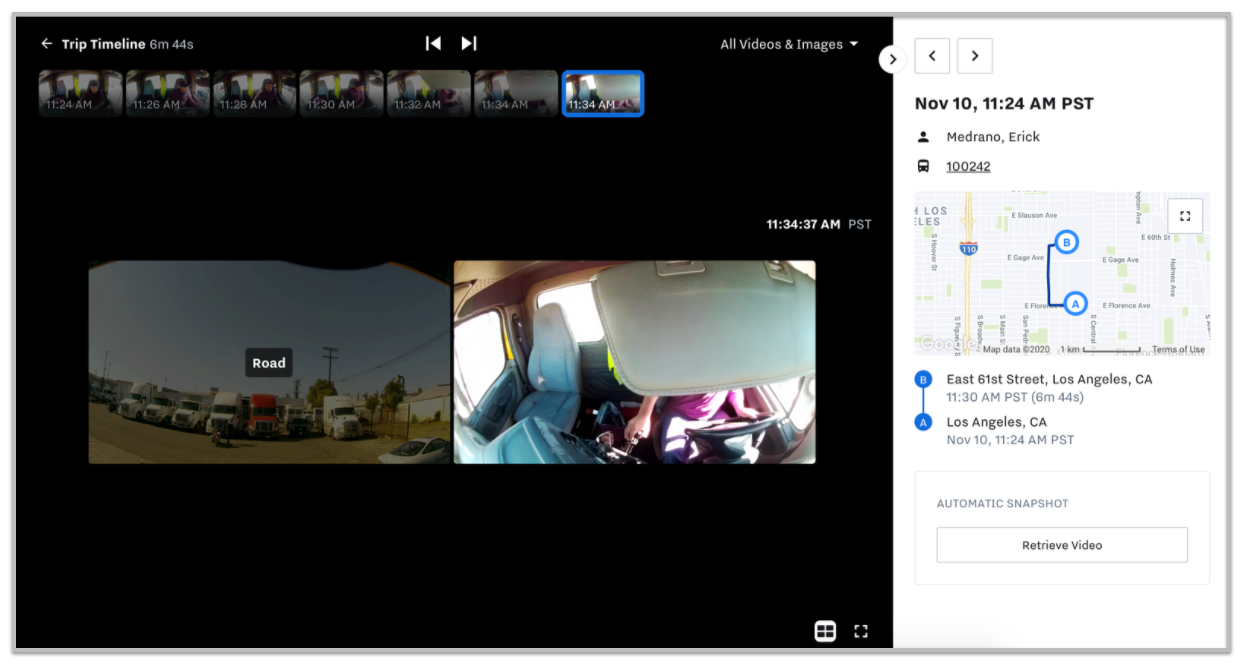 Video Playback
Video retrievals will also appear on this page, whether retrieved from a trip or from a time when the camera was recording but the vehicle was not on a trip. Videos will appear on the Trip Timeline with a grey dash underneath the associated still. To retrieve video of an event, select Retrieve Video and see Video Retrieval for more details.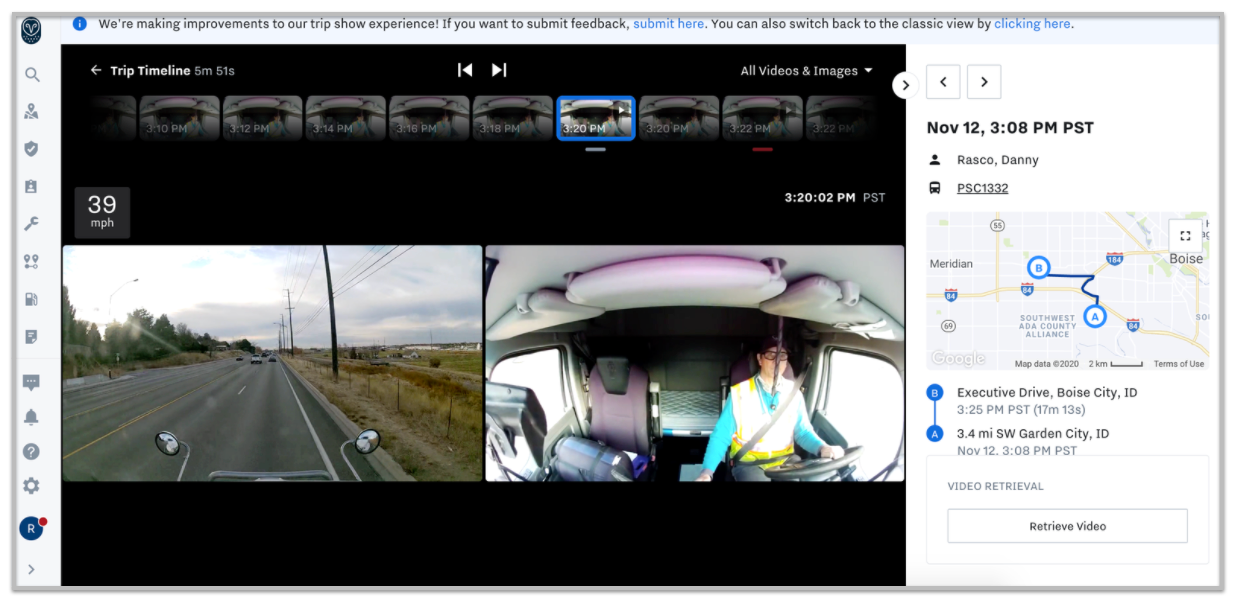 Multi-Cam
The Trip Timeline integrates all cameras on a vehicle into a single view. For vehicles equipped with multi-cam hardware, trip stills will appear from all additional cameras at the same two minute interval.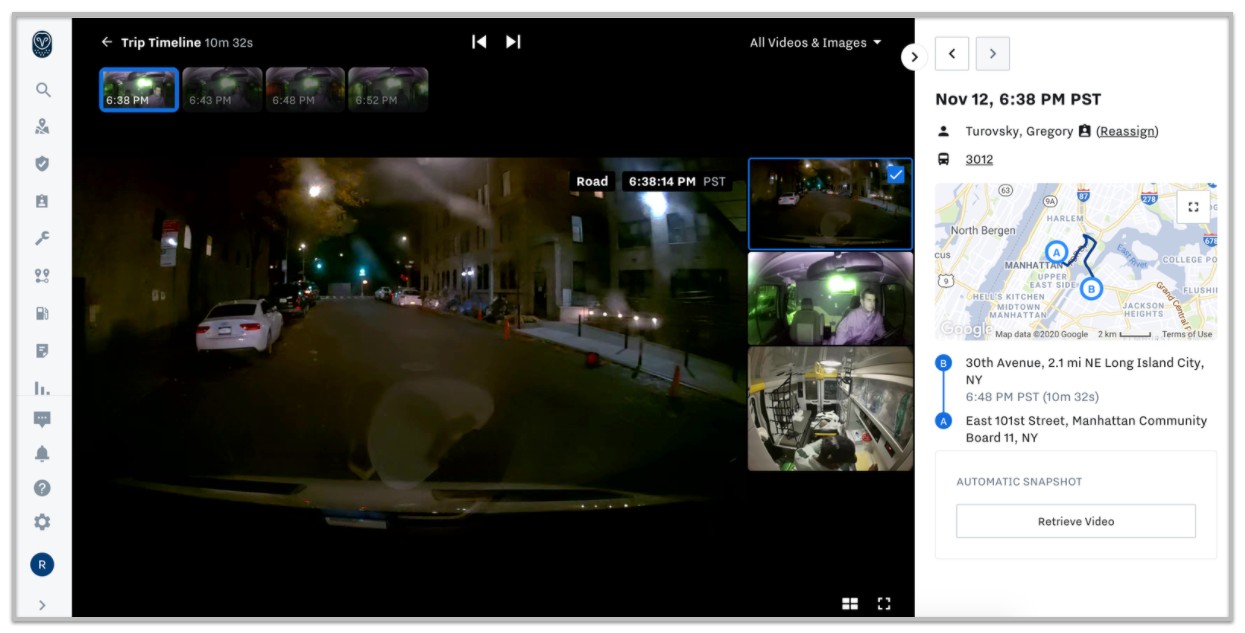 Clicking into a multi-cam still or video will also bring up a number of options unique to multi-cam, including the ability to rotate the orientation of the image and give individual cameras a name. To change the camera name, select edit (

). A new or unnamed camera will show a default 4-digit number.