When using the Samsara Driver App on a mobile device, the app will download the latest HoS logs and updates from the Vehicle Gateway over the cellular network if available. However in areas of low network connectivity, drivers may see a delay in automatic duty status updates until they reach an area where they regain network access. To avoid these periods of potentially delayed updates, drivers have the option to connect directly to the Vehicle Gateway via the Wi-Fi Hotspot, or USB. This will allow automatic duty status transitions to occur even in areas with no cellular network available, ensuring that logs are always up to date.
Connecting To The VG Over Wi-Fi
Available on both Android and iOS, connecting to the Samsara Wi-Fi hotspot will allow the mobile device to communicate directly with the Vehicle Gateway so that duty status transitions can happen even in areas with no cellular connectivity. Once connected, a Wi-Fi icon will appear on the Driver App Home screen next to the vehicle name as pictured below.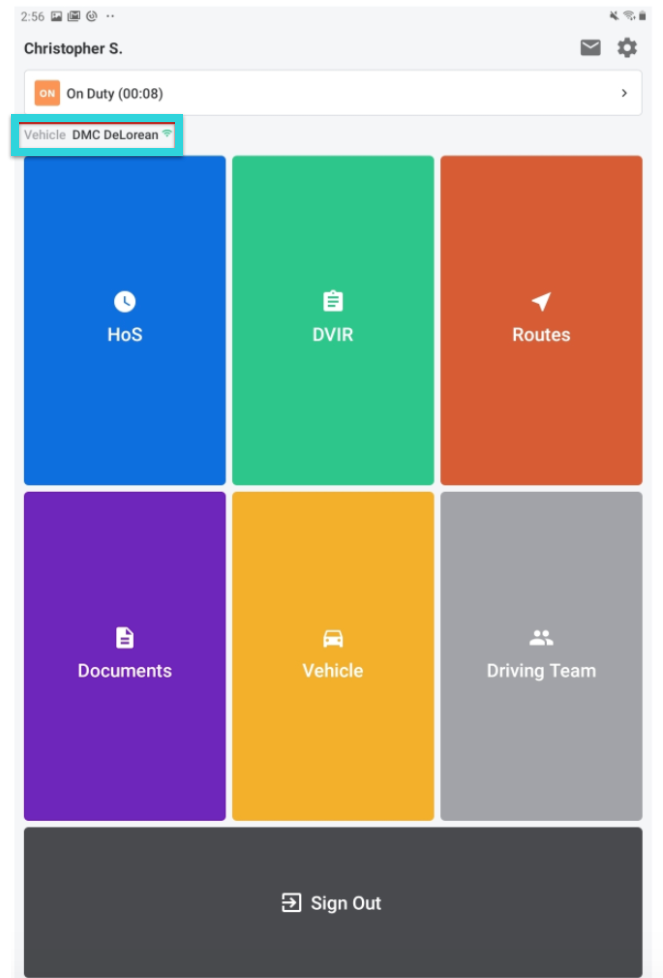 Connecting To The VG Over USB [Android Only]
For Android users, we offer the ability to connect to the Vehicle Gateway over USB as an alternative to Wi-Fi. To set this up, drivers simply need to plug one end of a USB cable into the mobile device, and the other into the USB port on the Vehicle Gateway. Once connected, the functionality is identical to connecting via Wi-Fi with the exception of showing a USB icon instead of a Wi-Fi icon to indicate the connection. Connecting to the Gateway should also charge the mobile device.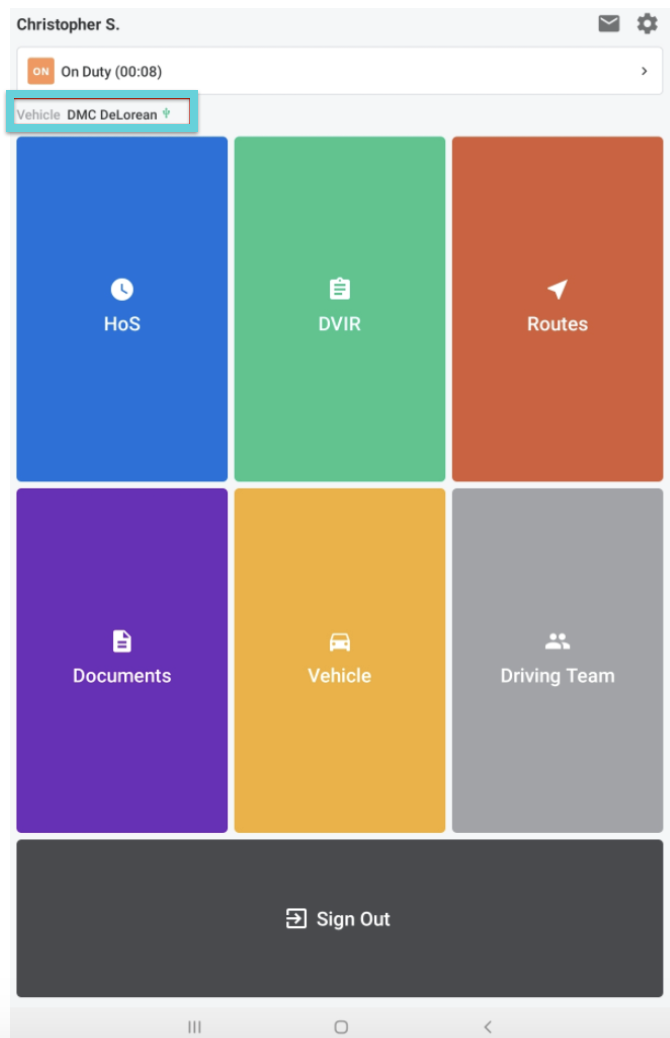 If the USB port is already occupied by a dash cam, contact Samsara Support at samsara.com/help for a USB splitter.