The new driver Assignments page replaces the existing vehicle and trailer selection flow. It is easier for drivers to understand and manage their current assignments.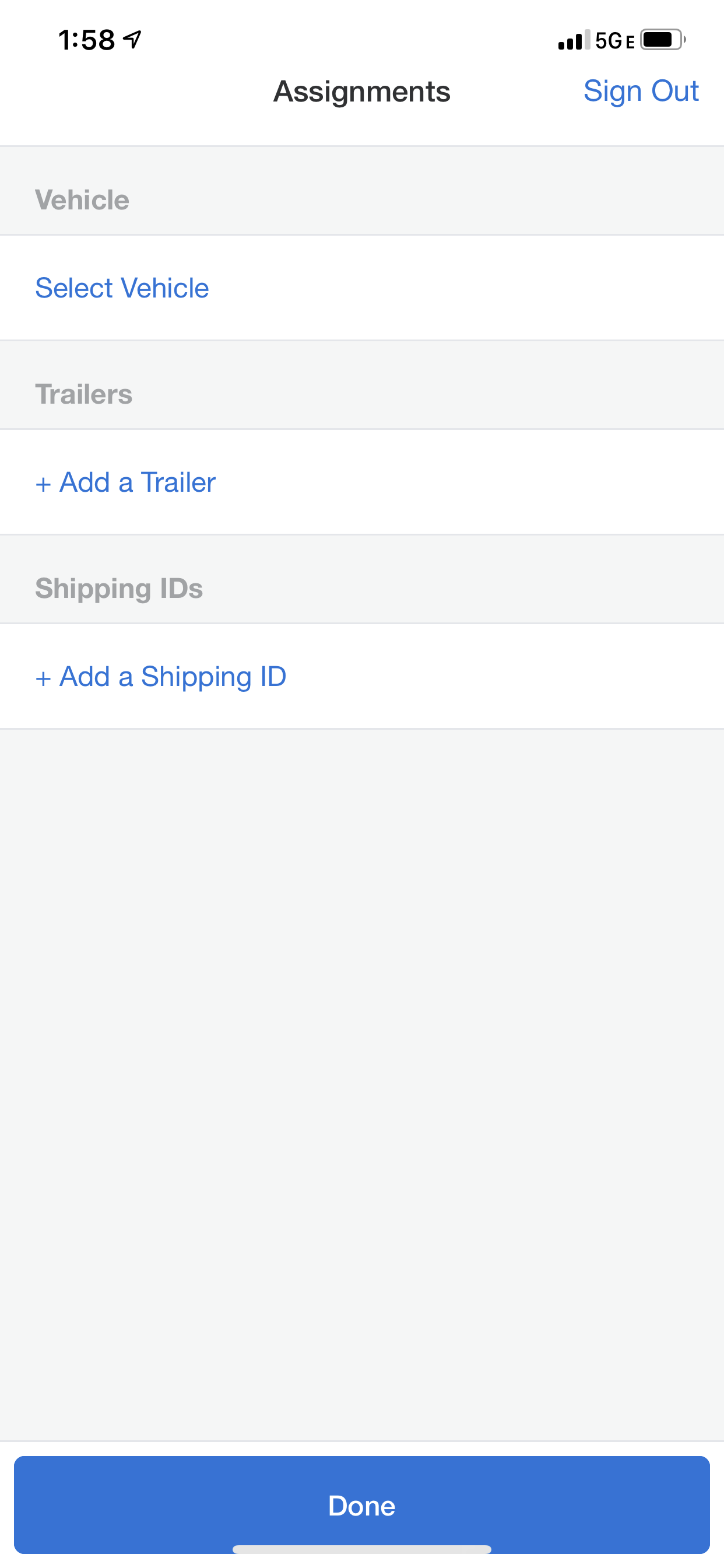 As well as allowing drivers to select their vehicle and any trailers they are using, they are also able to enter their shipping ID from this page.
As well as changing how a drivers assignments are selected, this information is also displayed front and center on the Driver App home page.