If a vehicle does not have any HOS data, you are able to delete it from the dashboard.
To remove a vehicle from your organization please follow the steps below:
1. Navigate to the Settings page on the Samsara Dashboard.
2. Select Devices.
3. Locate the Gateway you'd like to remove, press the three dots and select Settings.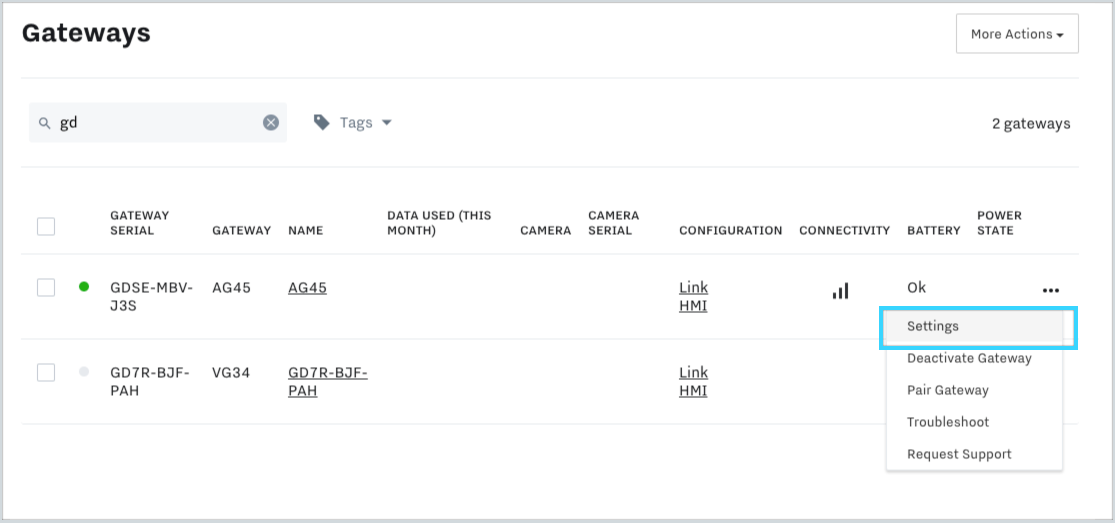 4. Scroll to the bottom of the Settings page and select Delete Vehicle. Once the vehicle is decoupled it will reside in the Asset page.

If the Delete Vehicle button is greyed out, you will not be able to delete that Vehicle. You are not able to delete vehicles that have HOS data associated with it.
Please note that when you delete a vehicle, it will permanently remove all data associated with vehicle - including camera data.
You are also able to Deactivate Gateways, please see this article for more information.