If you have retired a vehicle or you have a temporary rental vehicle that you would like to install a gateway in, that has previously been used in a different vehicle, please follow the steps below to ensure that your data is logged appropriately in the dashboard.
Note: These instructions only apply for previously-installed gateways and vehicles. Please use installation instructions for gateway installation and setup if you are installing a gateway for the first time.
Vehicles vs. Gateways
Gateway: the Samsara device which collects GPS, sensor, diagnostic, and dash camera data. The gateway sends data to the Samsara Dashboard.
Vehicle: the object in the Samsara Dashboard which contains the historic and current GPS, HoS, sensor, diagnostic, and dash camera data.
Note: If you have cameras connected to your Vehicle Gateway, it is crucial that you retrieve all video footage before Deactivating your Vehicle Gateway.
The old vehicle will still show, but has now moved to the Assets list page. You can navigate to the old vehicle by clicking Overview > Assets and clicking the devices respective category (Vehicle, Trailers, Equipment, or Unpowered), then filter by No Gateway Paired as shown below.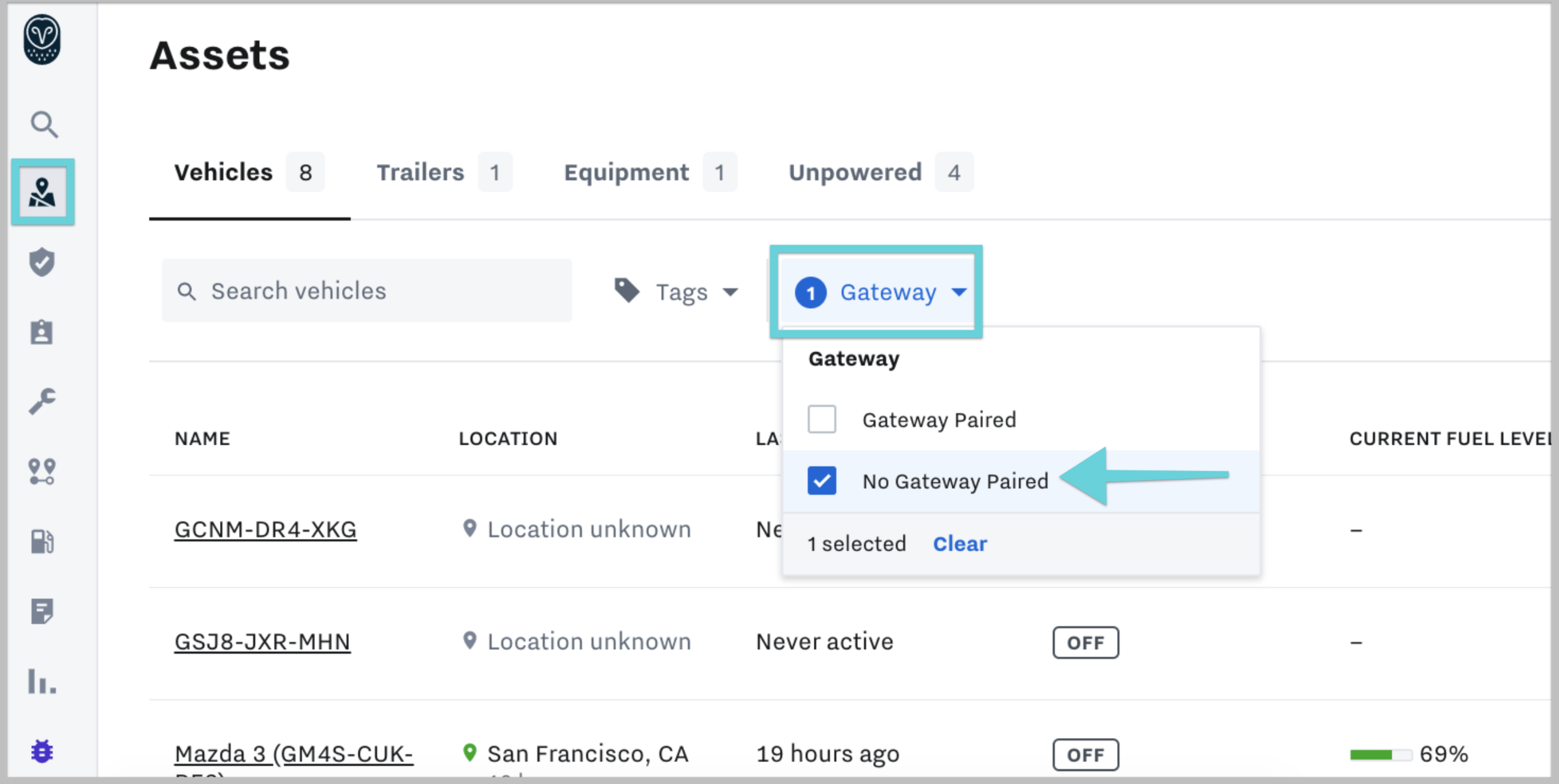 If you wish to not see them in the list, you can select Hide Unpowered Assets to temporarily remove those vehicles without a gateway from your view.
In the event that you have multiple gateways to deactivate, see Pairing or Deactivating Gateways in Bulk.