Fleet Administrators can change the name of any Vehicle Gateway in their Samsara Dashboard. When you first add a gateway, the Samsara Dashboard identifies it by serial number. To make gateways easier to identify, consider renaming your gateways.
Note: Drivers will use the gateway name to select a vehicle every time they sign into the Samsara Driver app.
Steps to Name a Vehicle via Overview
1. Navigate to Overview.
2. Select the vehicle you'd like to name. Click the three dots next to the name > Edit Vehicle.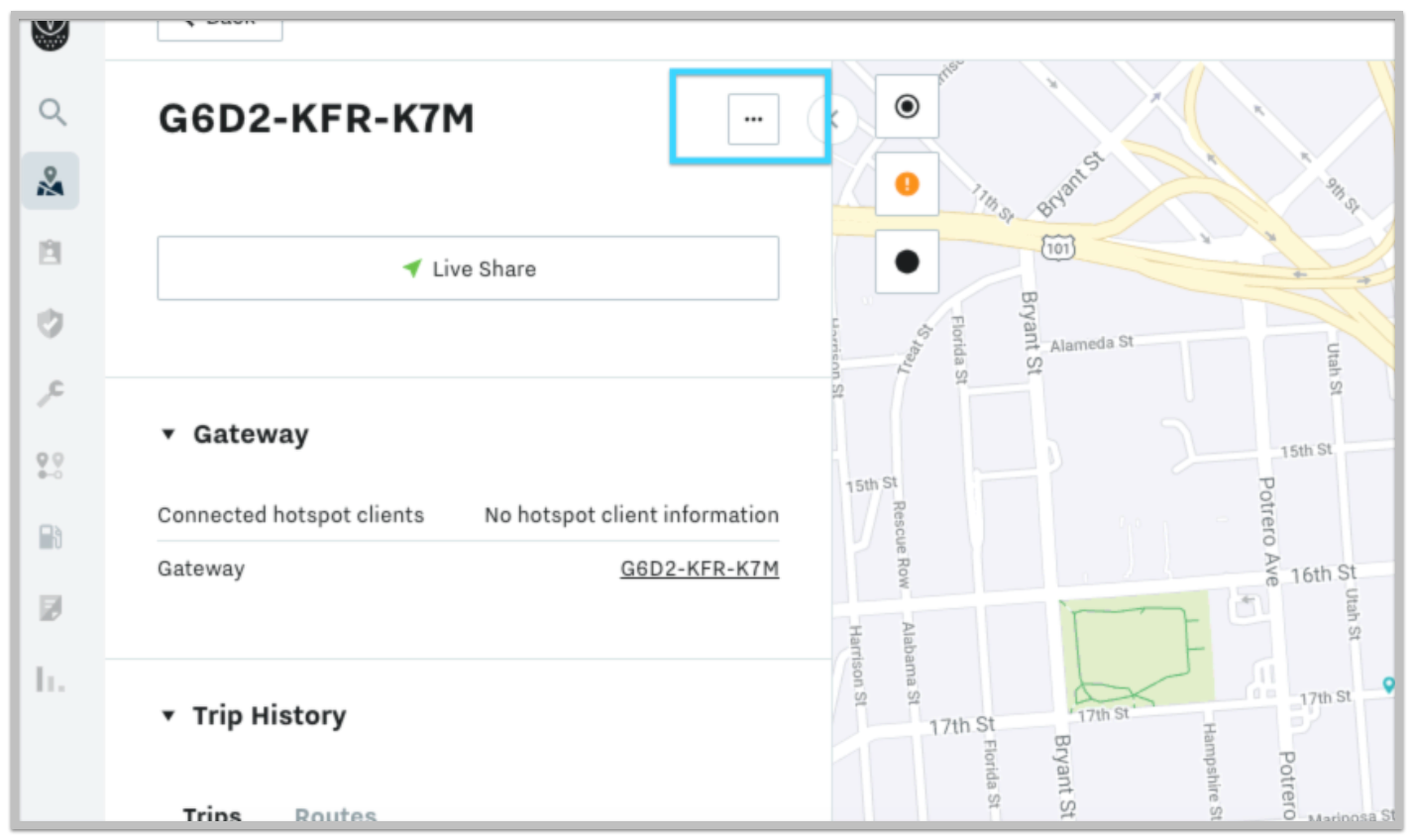 3. You'll see the gateway's specific settings, and you can name the gateway in the first field.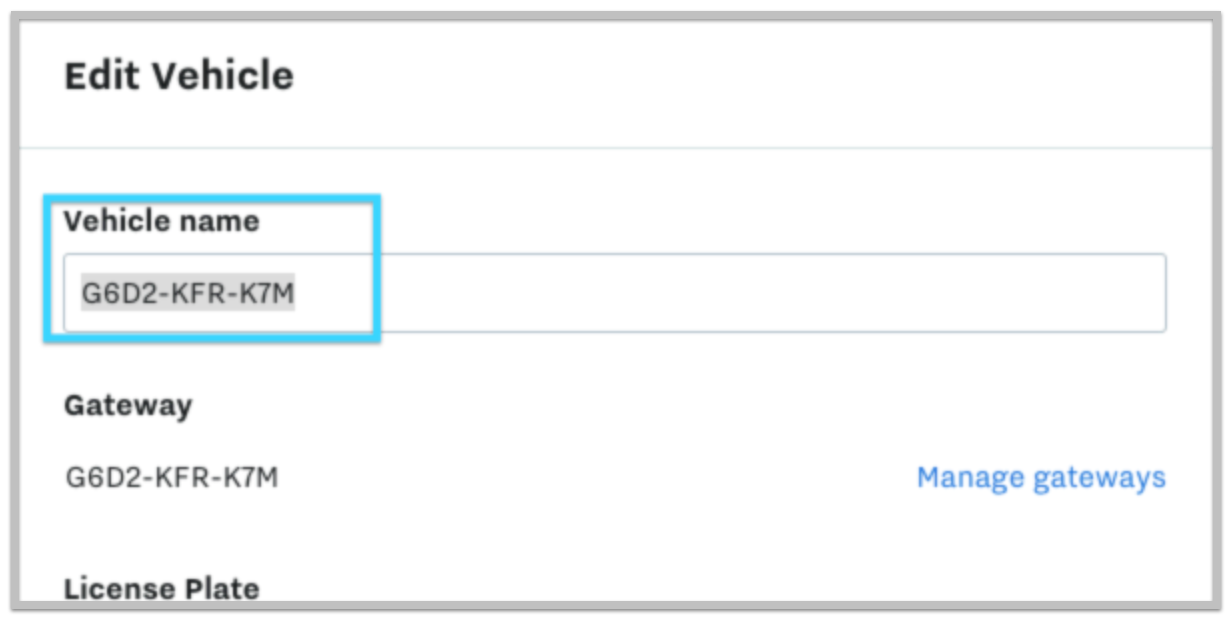 4. Scroll down and select Save
Steps to Name Gateway via Settings Page
Select the Settings Gear icon

at the bottom of your Fleet menu to view dashboard settings.

Navigate to Devices > Gateways.
Once the desired Gateway has been determined, click the

Three Dots > Settings.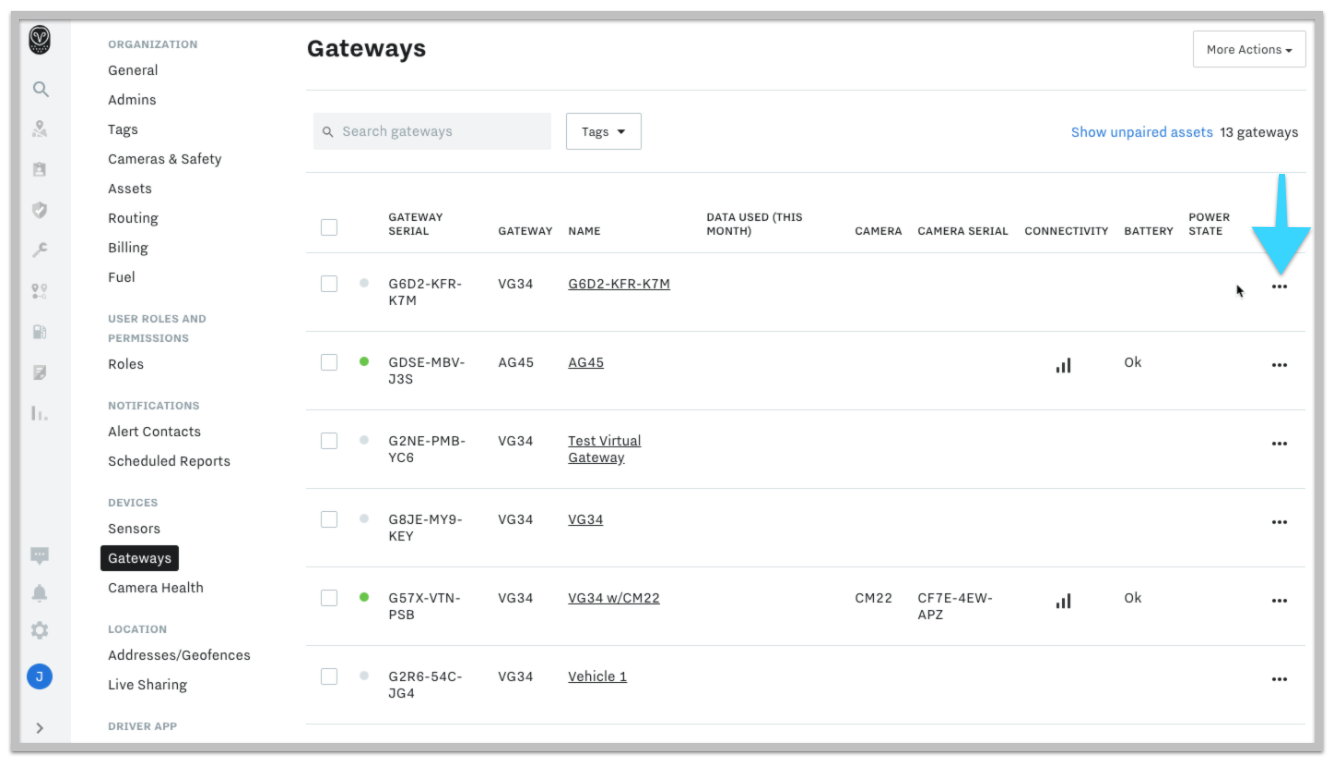 Note: If you are transferring your gateway from one vehicle to another and need to maintain historical vehicle records for HOS or IFTA purposes, please review how to Move a Gateway from One Vehicle to Another.