As a Fleet Administrator, you are able to view which drivers are in which vehicles when they insert their Driver Card into the tachograph.
You are able to see these assignments in multiple places throughout the Dashboard:
Fleet and Vehicle Overview
Safety Inbox
Harsh Events in the Safety Report
The fastest way to see driver vehicle assignments in to navigate to the Fleet page. You are able to view if a driver is assigned to a vehicle by looking below the vehicle name.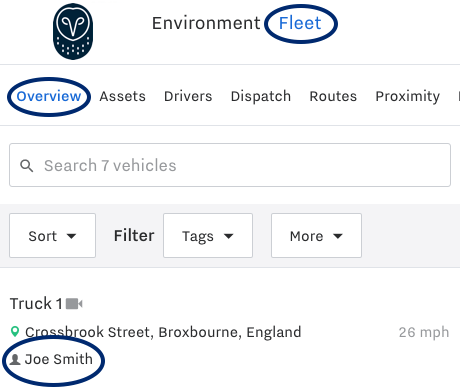 If you click into that vehicle, you are also able to see the assigned driver.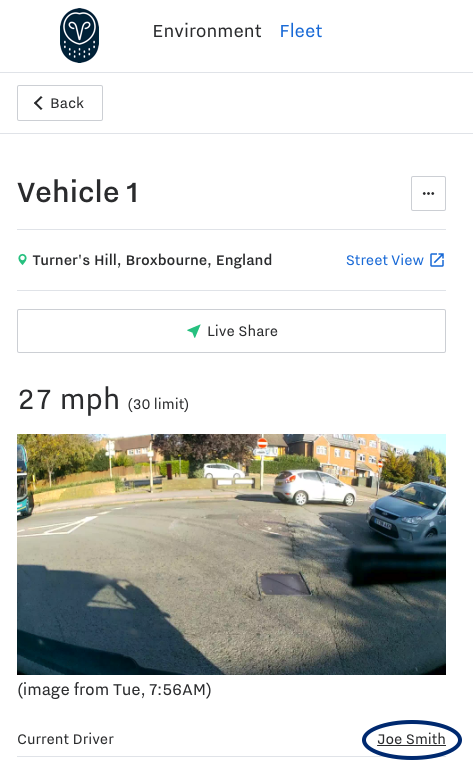 You can see the driver assignment in the Safety Inbox by navigating to Fleet > Reports > Safety Inbox. Here the diver name will be next to the vehicle name.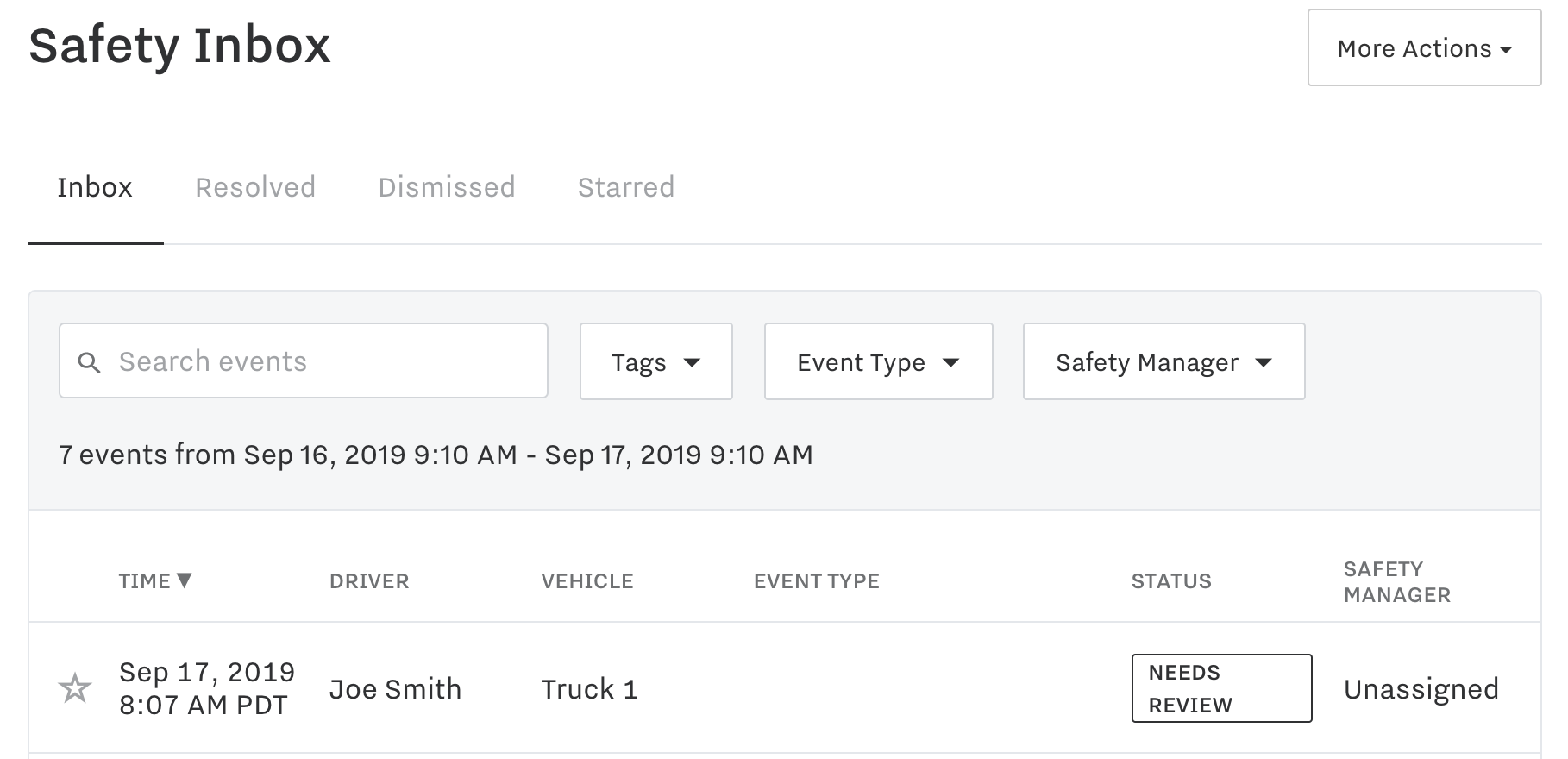 When you are viewing Harsh Events via Fleet > Reports > Safety Report the driver name will show above the vehicle underneath the details of the event.