Please note that the Cable Exchange Tool is only available to full admins.
The cable exchange tool provides a way for you to process their own cable swaps. Occasionally you have a need to swap the cables you have on hand, due to the cable being defective, receiving incompatible cables with your original sales order, or changing vehicles which now require a different cable type. As an administrator, you are able to process this swap through their cloud dashboard.
To start your cable exchange, please visit your Cloud Dashboard.
1. From your dashboard, select Help & Feedback (the question mark icon) > Exchange Cable. This will populate a new window where our new Cable Exchange Tool lives.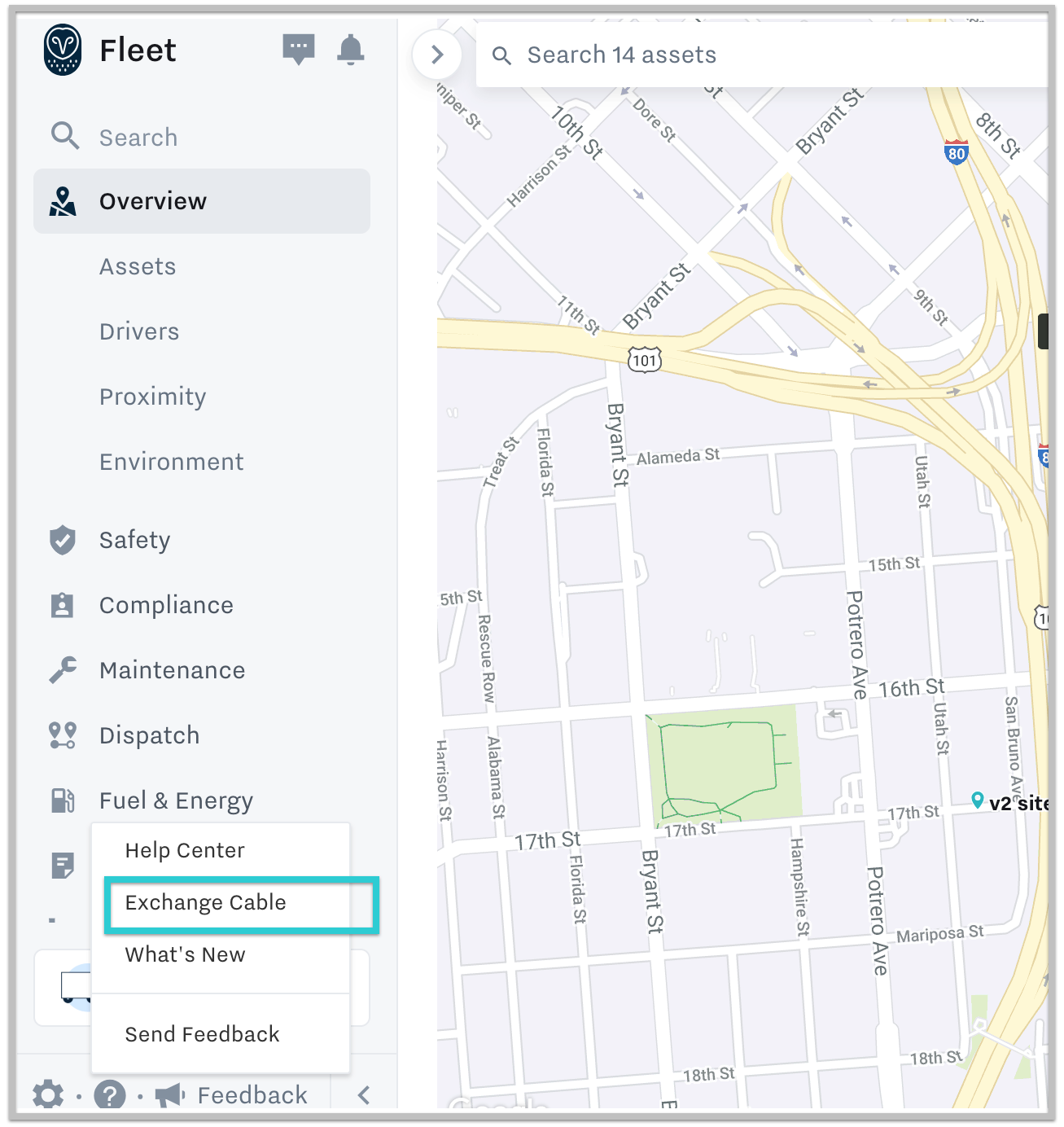 2. Fill out three pages of the Cable Exchange Form to submit your request.
Page 1 - Input returning Cable information > Continue.
Page 2 - To determine the correct replacement cables, you will

provide your vehicle information by entering

either (1) VIN Numbers; (2) Make, Model, and Year; or (3) Select by plug type for your respective vehicles.
Page 3 - Provide your shipping details.
3. Once the form is submitted, a cable exchange order will be created. From there, you'll receive an email follow up with your return label and a separate email with your tracking number once it ships!
If you have any issues during the process, please contact Support.