The Routes feature in the Samsara Driver App allows drivers to view their Routes and execute them with the information they need to complete their day. Additionally, Samsara allows you to customize your drivers' day-to-day workflow.
To start, log into your Samsara Driver App using your fleet credentials. Then select a vehicle and trailer (if applicable.)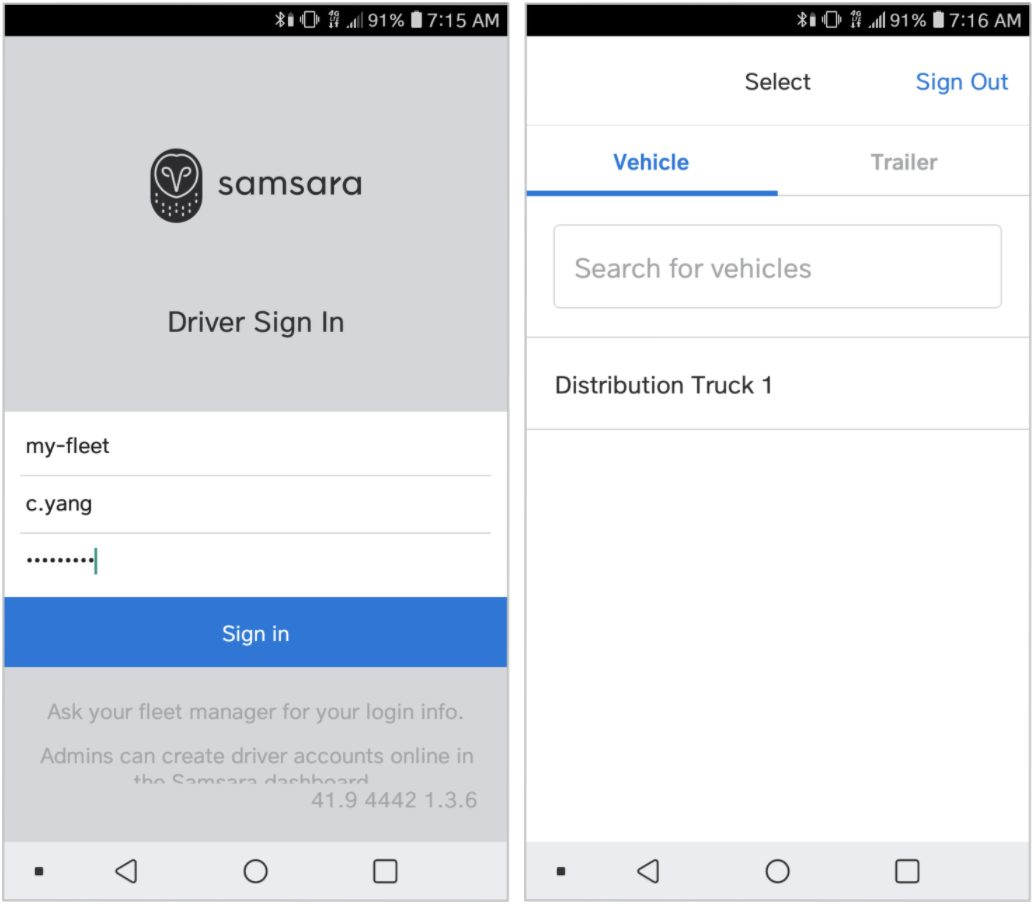 Next, select the Route option on the home screen.
Under the Today tab, you will see the routes assigned to you or your selected vehicle for that day. All routes assigned to you or your vehicle for the next two days will appear under the Future tab. For selecting and navigating to assigned routes as a driver, please click here.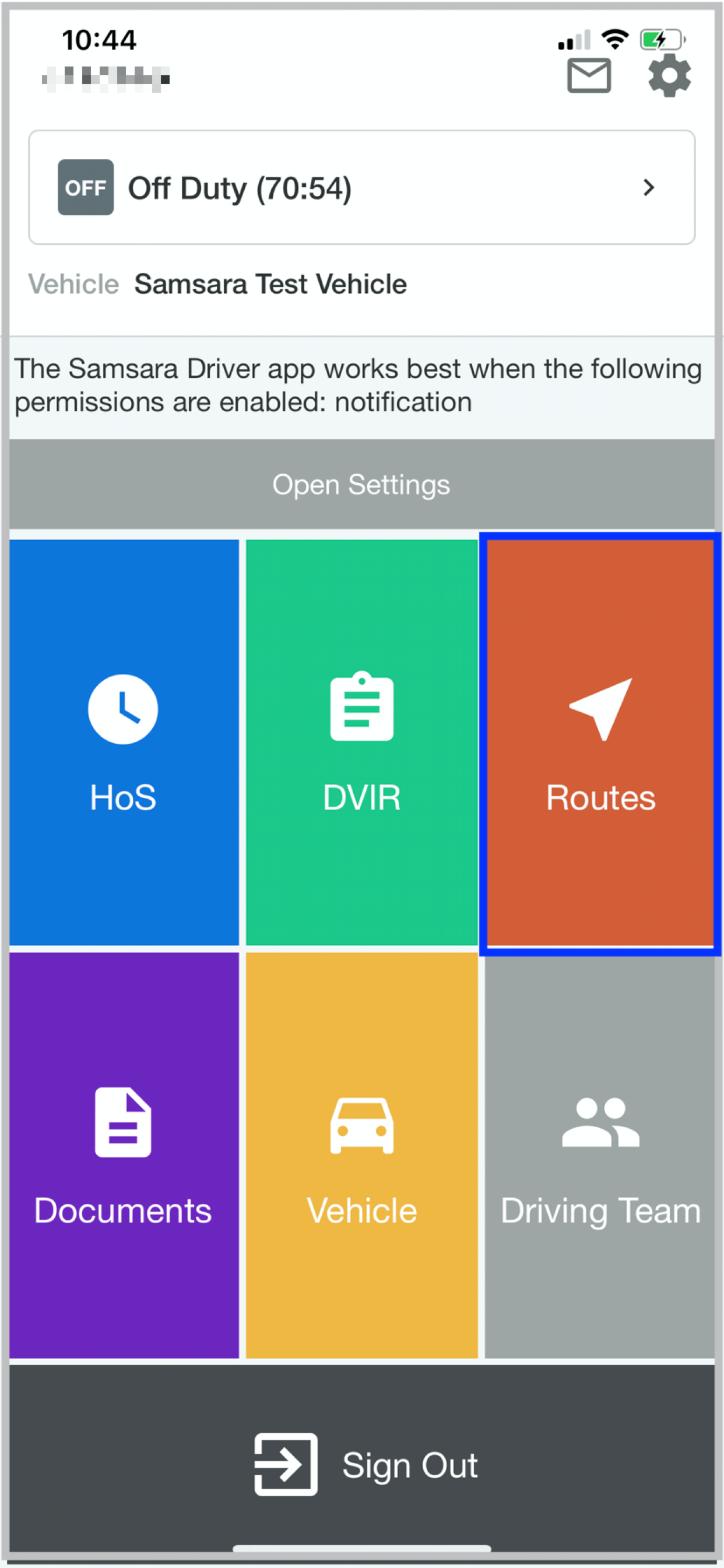 .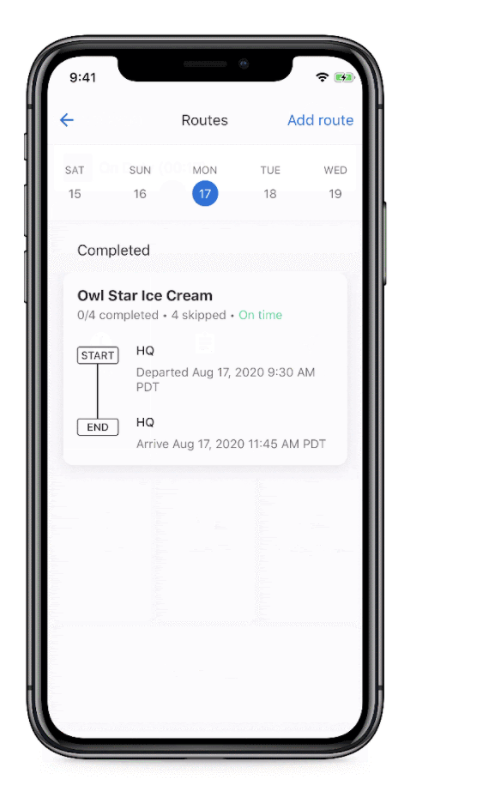 Adding Notes to a Stop
For each Stop on a route, you have the ability to write Notes regarding a stop's delivery window or information related to the contacts, orders, and deliveries.
Navigate to Routes > Tap to view route > click on a stop to view or edit the stop notes. Your driver will also be able to see these notes.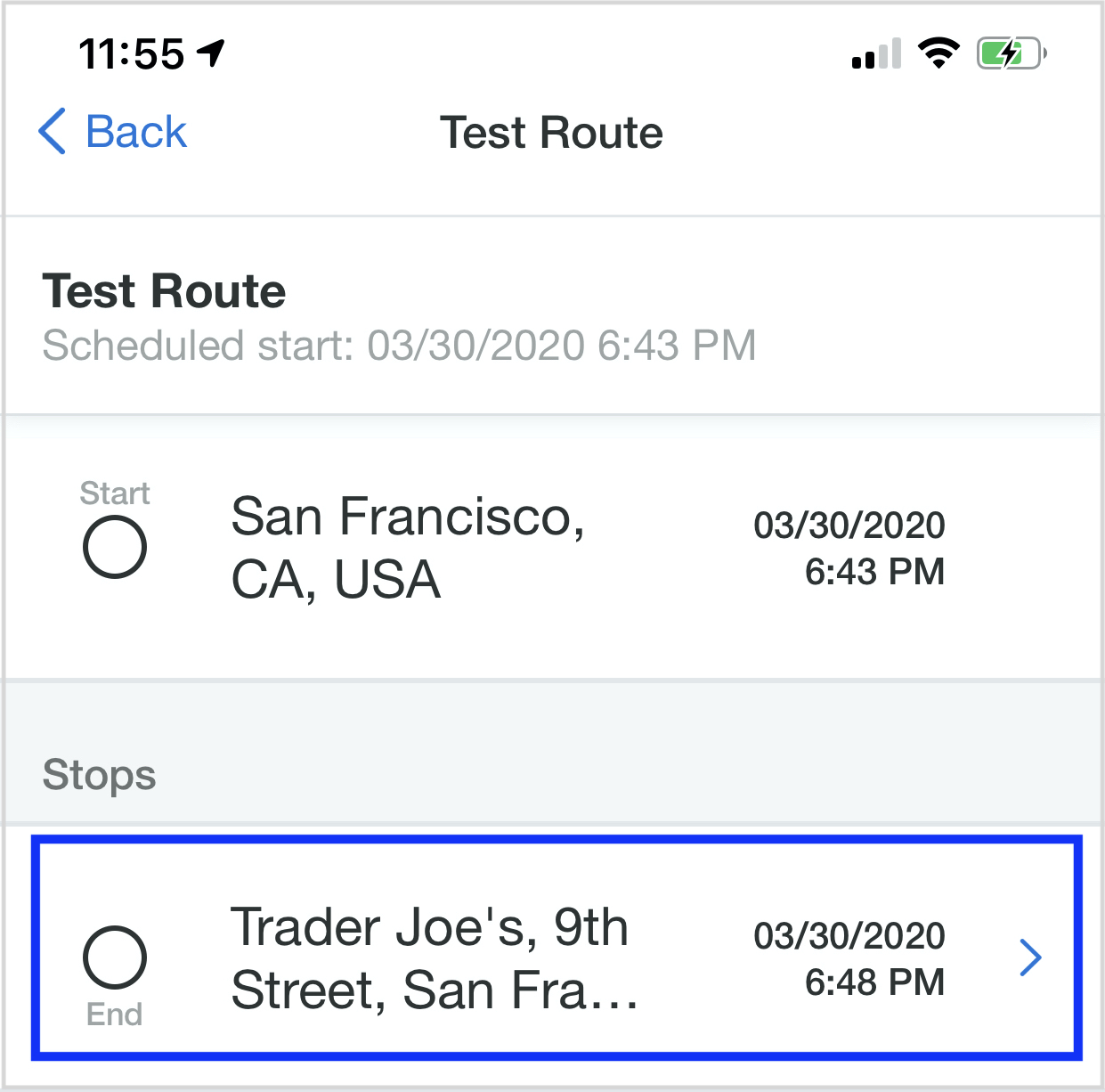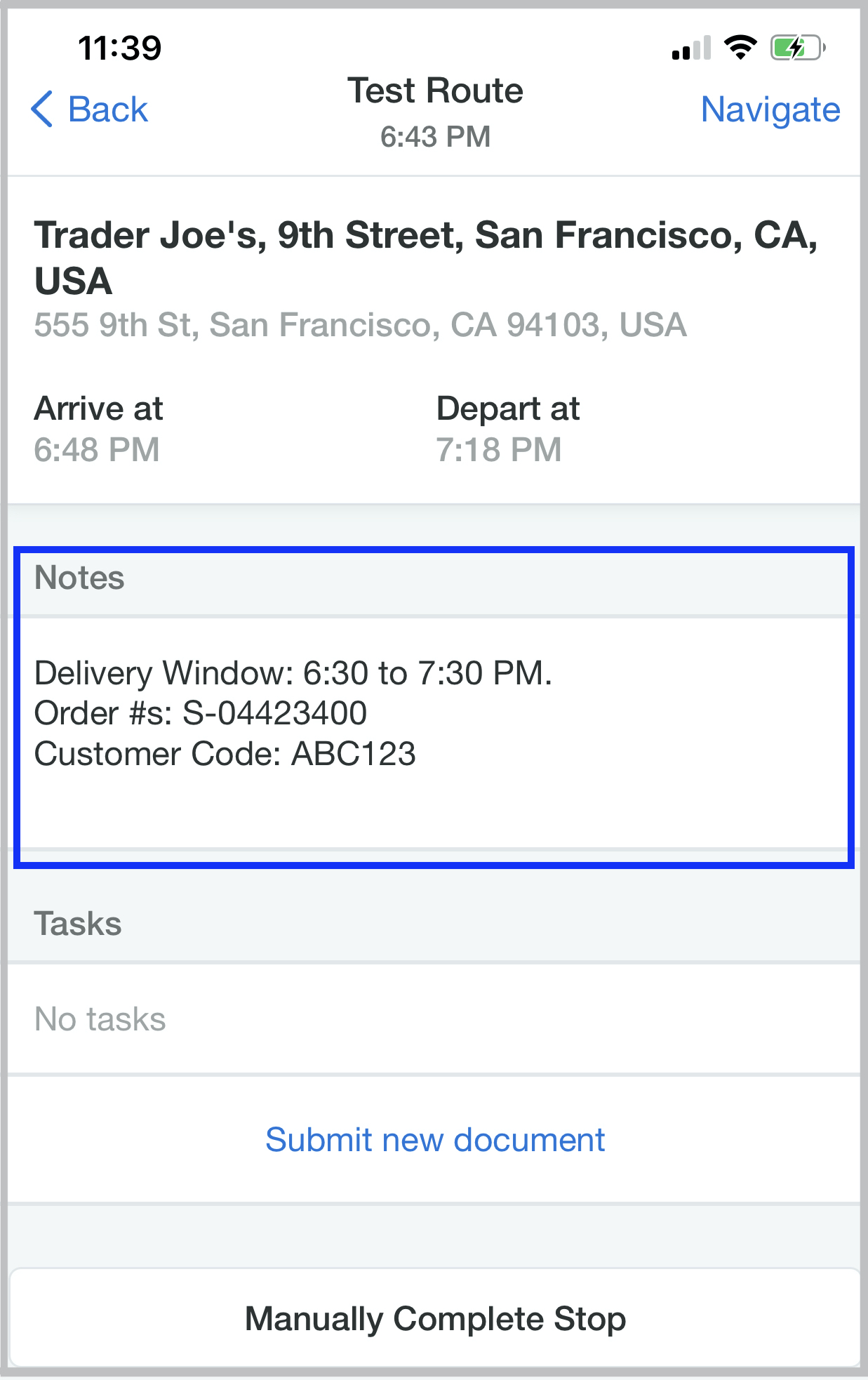 Adding Documents to a Stop
For those drivers that need to complete tasks such as the Bill of Lading or Proof of Delivery at stops, each stop has the option to submit a document. Drivers can do so by selecting any stop on a route.
Navigate to Tasks > Submit new document. On the next screen, select the document type and click Select at the bottom. Refer to this article for more information on Submitting a New Document.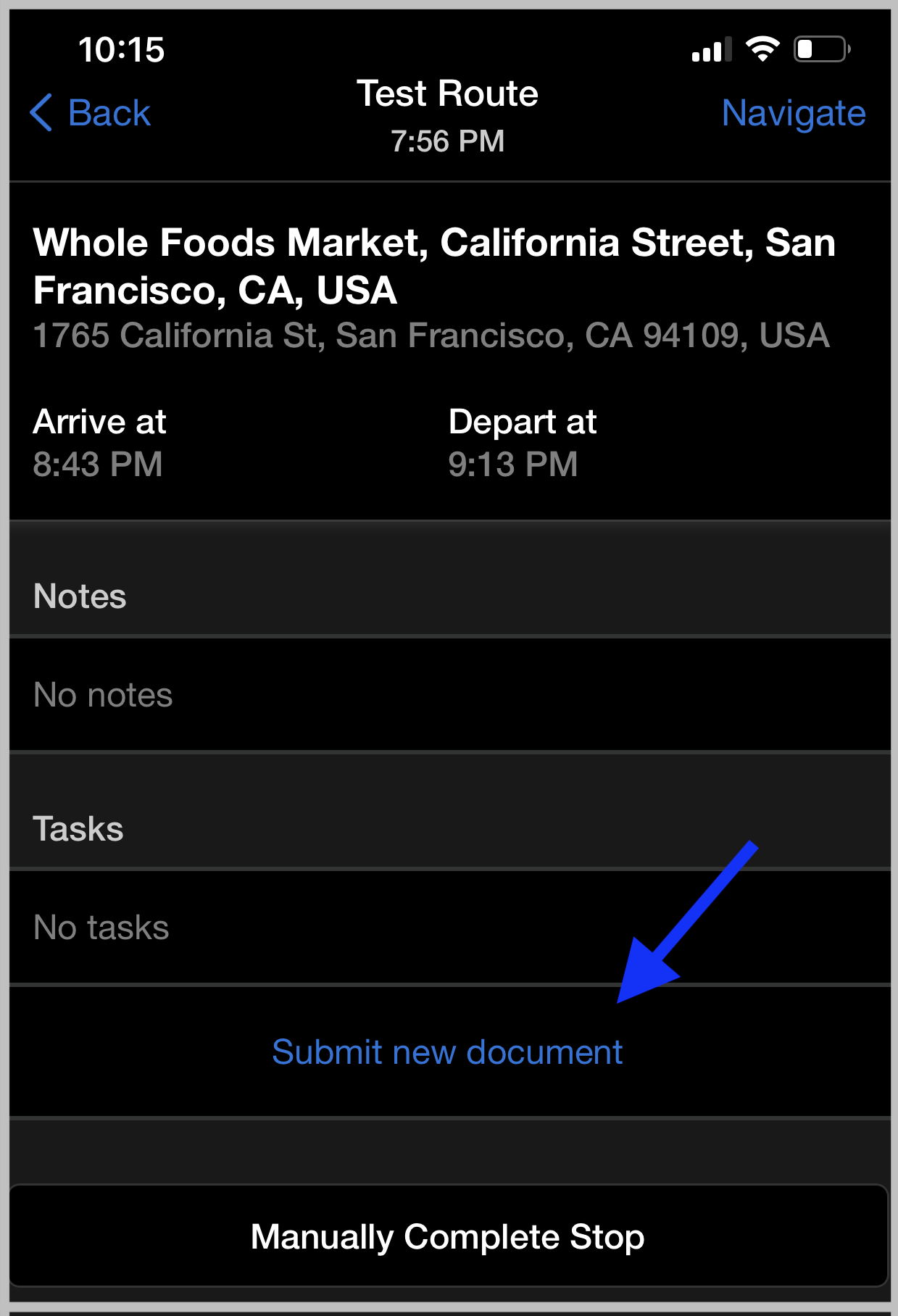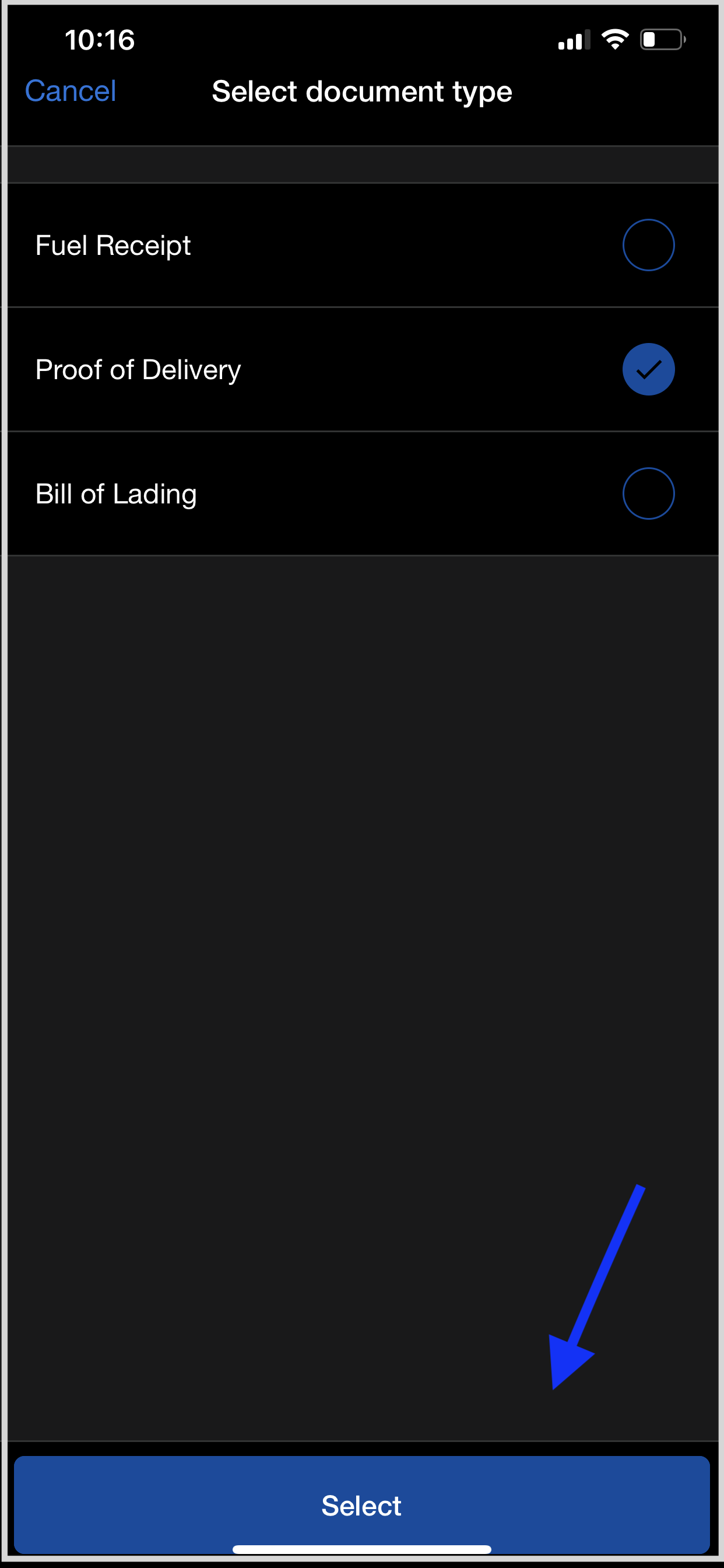 Completing Stops
Drivers can manually complete a route stop, in case they didn't complete a job at the exact scheduled time or location. See here to Manually Complete a Stop.
For routes with multiple stops, the Samsara Driver App will track and report the progress of each stop.
As your driver navigates through a route, each route stop status will be automatically updated. Your driver's route view details will show when a route has Started, Skipped, Arrived, Completed, and Departed.
For each completed stop, the time of arrival and departure will be recorded under the stop details. Drivers will also receive notifications upon the arrival and departure of a stop.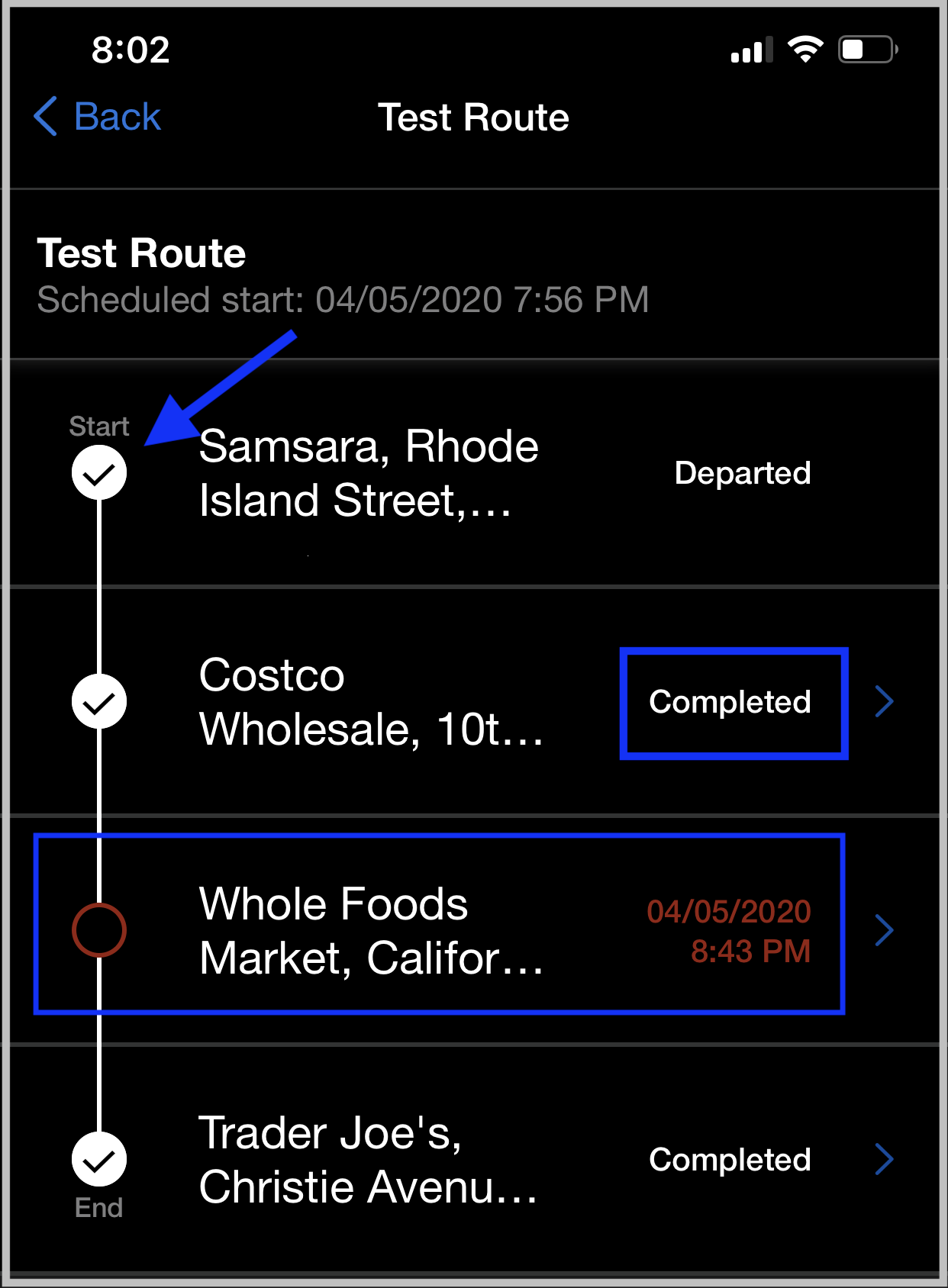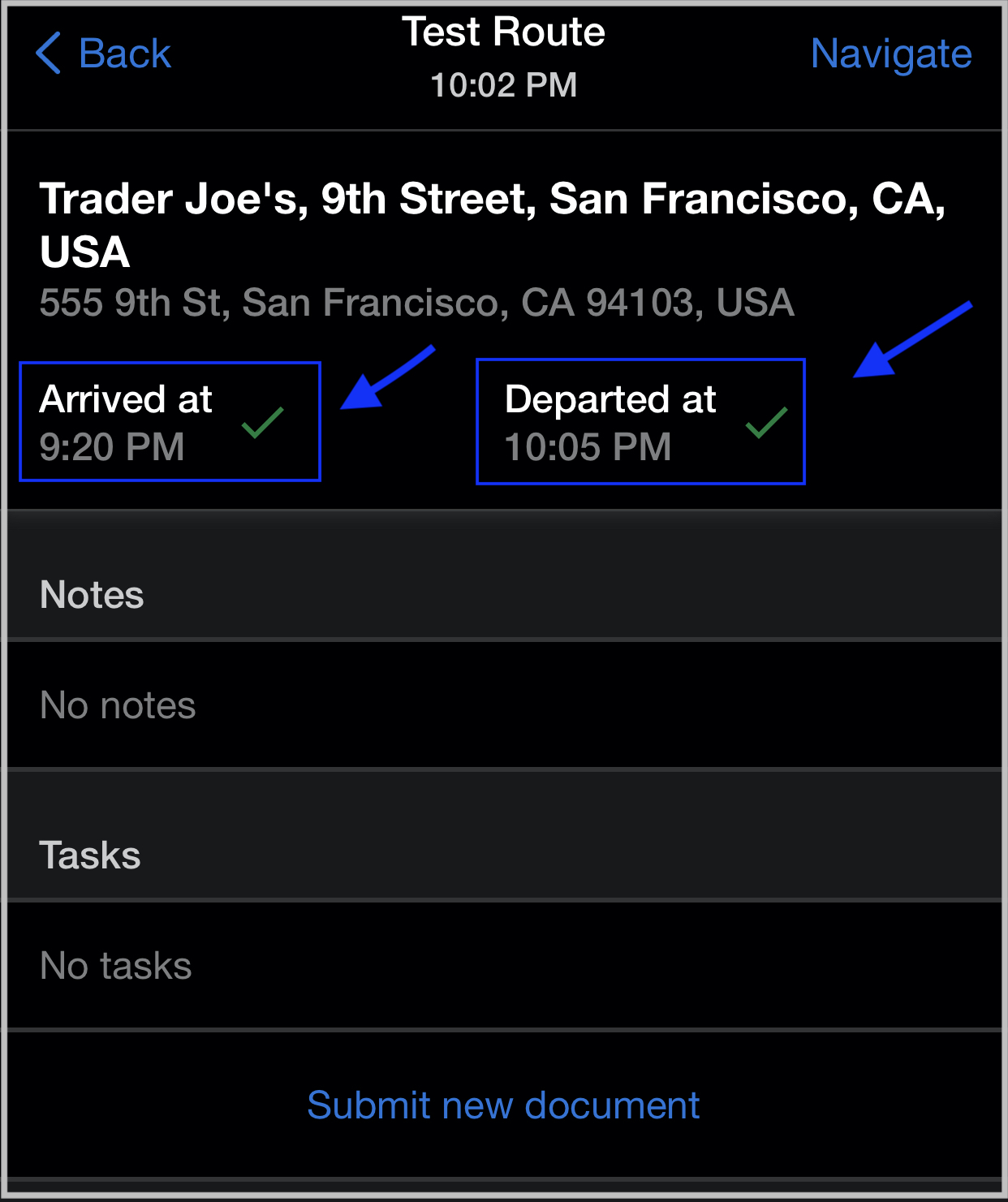 Navigation to a Stop
When viewing the Route, you can select "Navigate" to open up the native mapping application on your device (Google Maps, Apple Maps) and the next Route Stop destination will be automatically populated. Navigation to a Route Stop can also be done on each individual Route Stop's screen.
Receiving a Stop Arrival Notification
Starting with Samsara Driver's 06/08/2020 update, drivers will be able to receive a notification in the Samsara Driver App when they arrive at a stop.
The notification will be sent as either a push notification or an in-app pop-up. The in-app pop-up will allow the driver to view the Route Stop's details, so that the driver can review notes or submit document, or close the pop-up.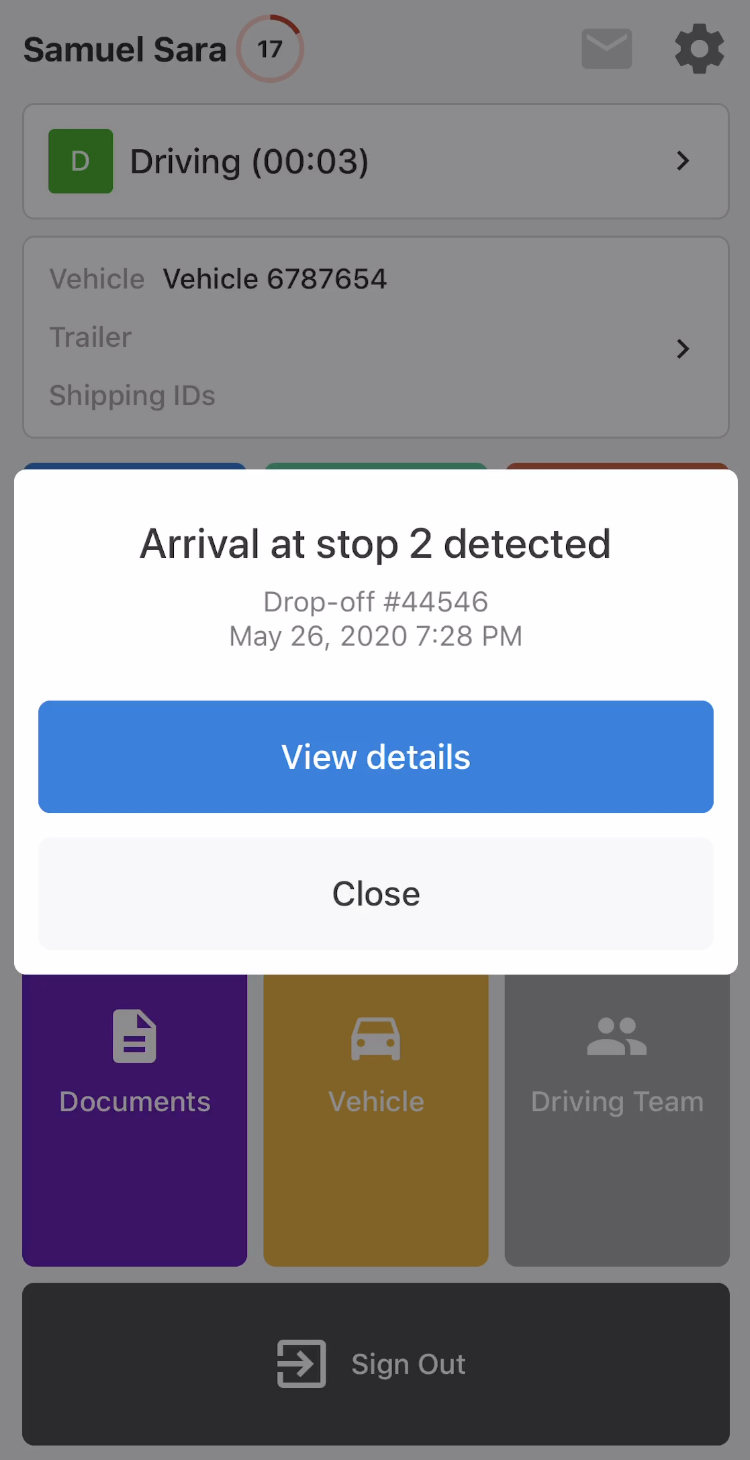 Notifications when Route is Added, Edited, Deleted
Drivers will receive push notifications when a route is added, edited, or deleted. These notifications will get sent when the app is foregrounded, backgrounded, or closed