If you are a Full Admin you will have access to Camera Health Overview page by default.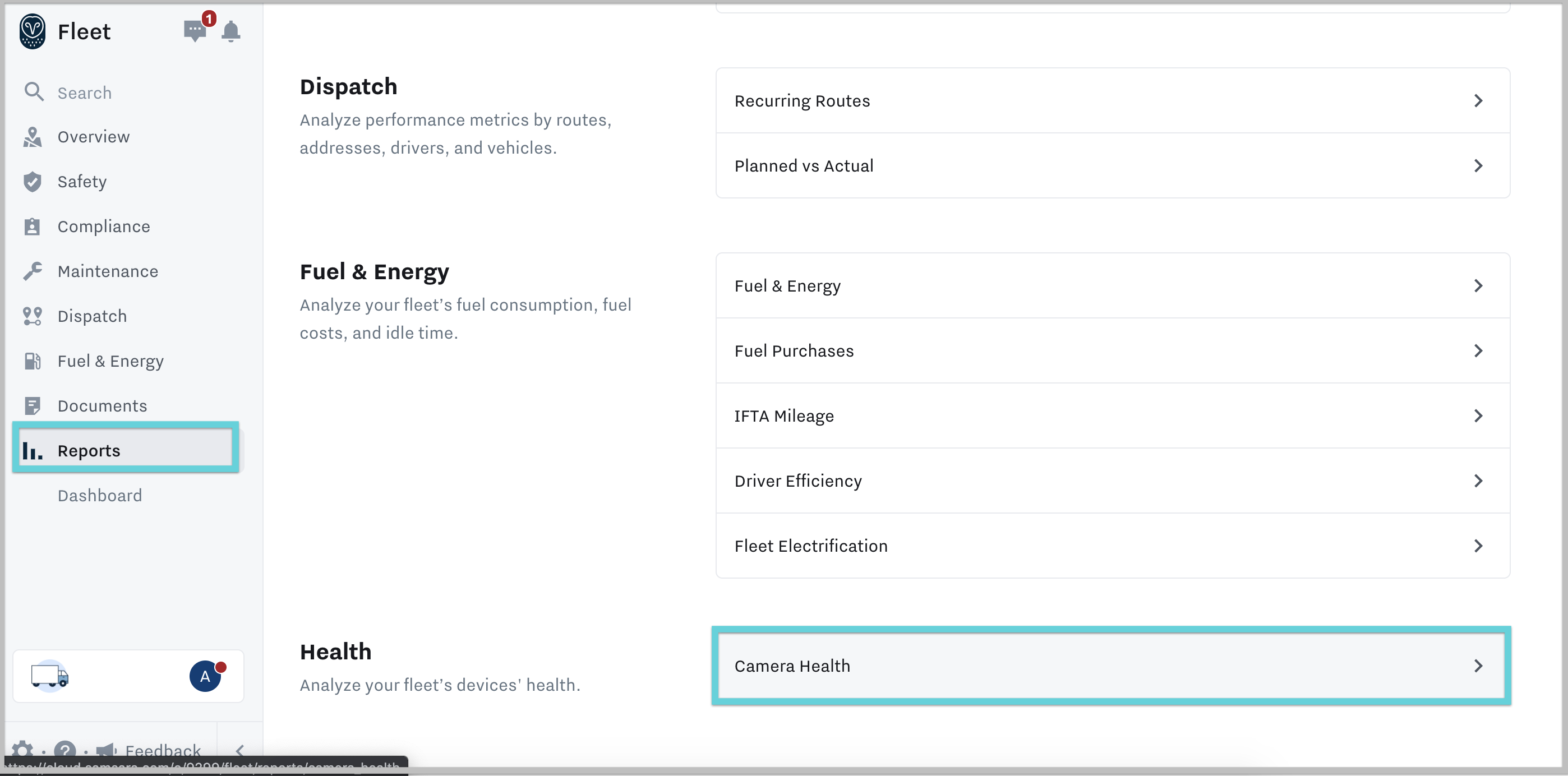 Creating Custom Roles with Camera Health View Permission

To give others access to the page, you will need create a custom role that has the Camera Health permission. You can do this by following these steps:
Navigate to Settings > Users & Roles > Click the Roles tab > + Add Role



Name your role
Scroll down to Safety > Click down arrow
Under Camera Health > check View camera health page
Note that you must give users permission to view Inbox & Report, Drivers, Gateways, Location Data, Reports, and Additional Admin Settings in order for them to see the Camera Health page as well
Click Save
No VG trips in the last 7 days
The VG is online but not driving
VG may be disconnected

VG Mounting summary has two states:
At the top of the Camera Health page, navigate to More Actions > Download CSV. This CSV includes additional columns of information and may be useful for offline analysis or tracking purposes.