Samsara's dash cameras are designed to be easy and quick to install. For customers in the United States, below are some recommendations for where to place your Samsara Dash Camera in your vehicles.
Federal Motor Carrier Safety Administration (FMCSA) regulations permit dash cams to be installed:
(a) from the top of the windshield to 4 inches below the upper edge of the area swept by the windshield wipers.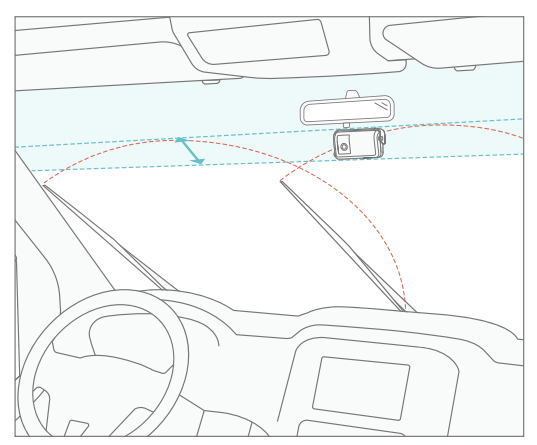 OR
(b) from the bottom of the windshield to 7 inches above the lower edge of the area swept by the windshield wipers.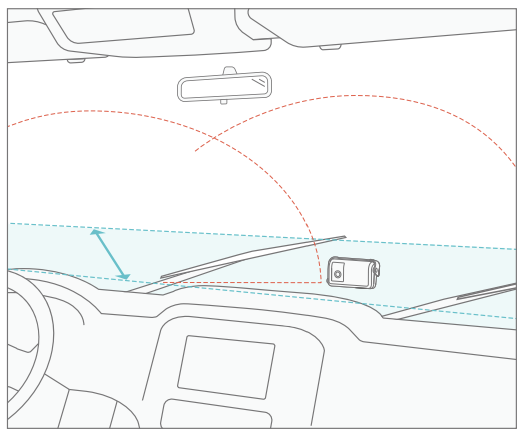 Dash cameras must be mounted outside the driver's sightlines to the road, highway signs, and signals.
For questions around the installation, please reach out to the Samsara support team. Please note that the above is not intended to constitute legal advice, and should not be relied upon in lieu of consultation with your own advisors.
If you would like to Test Dash Cam please view article Testing Dash Cam.
Please note that if you need replacement dash cam adhesives, reach out to our Support Team.