For fleets covering multiple regions and time zones, you can manage different language and region options from Settings (

) > Organization > General.
Full Admins can change the default locale, time zone, and language across your organization with Language and Region.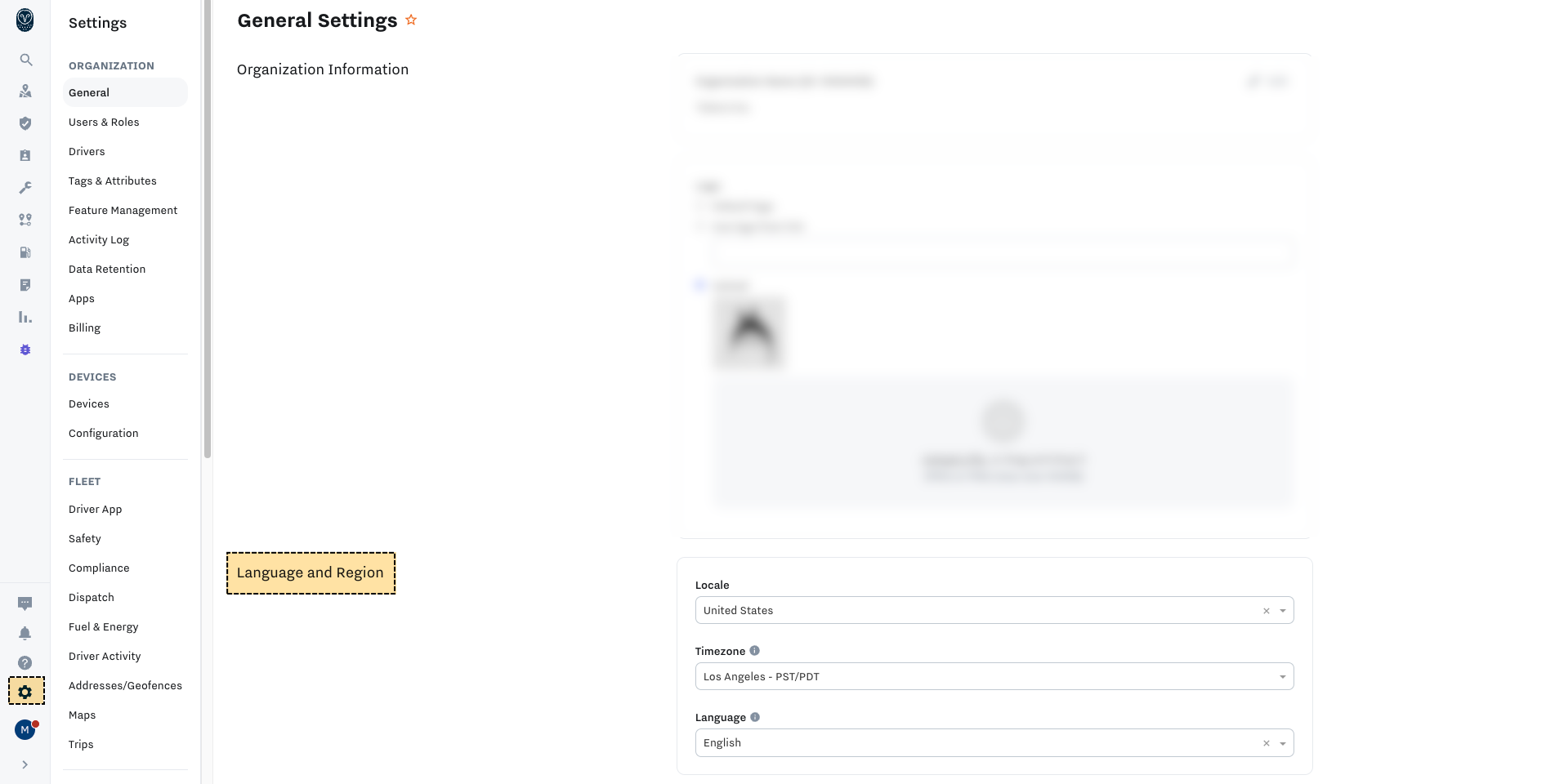 Change the Locale settings to update the unit of measure based on region.

The default Locale setting determines what unit of measure displays on dashboards and driver apps. This change impacts how measurement such as miles or kilometers, currency, fuel consumption, etc.

Set the default time zone on dashboards and driver apps with Timezone.

While time stamps reflected on the Samsara dashboard are based on the time zone of the computer or device which you view the dashboard with the exception of Driver's Hours of Service logs, all exported reports will apply the date and time based on the default Timezone setting.

Update the Language settings to set the default language for new dashboard users.

Current dashboard users won't be impacted by this change and will only affect new dashboard users when they are added or invited to Samsara. Drivers can manage driver app language preferences through driver app settings.
You can customize the language and unit system for yourself without changing the default for the entire organization through your Profile settings.
If the region of a driver differs from the default region for your organization, you can override the defaults to set the locale and time zone on a per-driver basis through Settings > Organization > Drivers.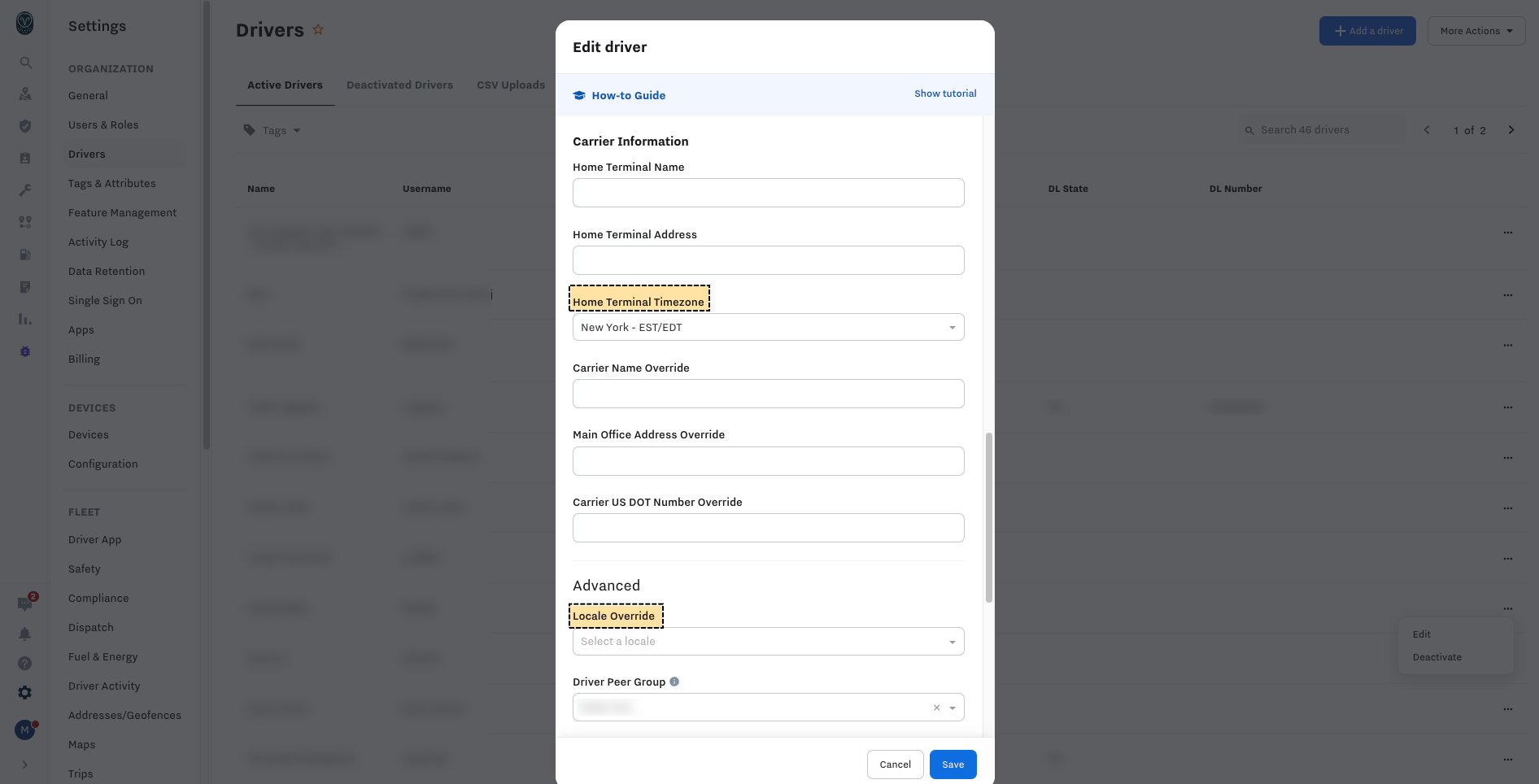 Set a Home Terminal Timezone if the driver often drives in a different time zone than the home office. However, for fleets that are subject to the ELD mandate, it is recommended that drivers configure their mobile device to automatically set date and time to maintain log accuracy.
You can also update the Locale Override if the driver operates in an area that differs from the default locale.
For more information on the configurable driver profile settings, see Manage Driver Accounts.