Your Samsara Vehicle Gateway should pull the odometer value automatically from your vehicle's ECU and will display it on the vehicle overview page. However, in the event that it is not pulled automatically, it is possible to manually input the odometer value.
Please note that manual entry for odometer readings is for maintenance purposes only. Odometer readings that are manually set will update as GPS trip data is gathered.
If your vehicle is required to be ELD compliant but is not automatically reporting odometer, then please contact Samsara Support by selecting the "Help" button from our Knowledge Base.
How to Edit the Odometer Reading
1. On the Dashboard, click on Fleet > Overview.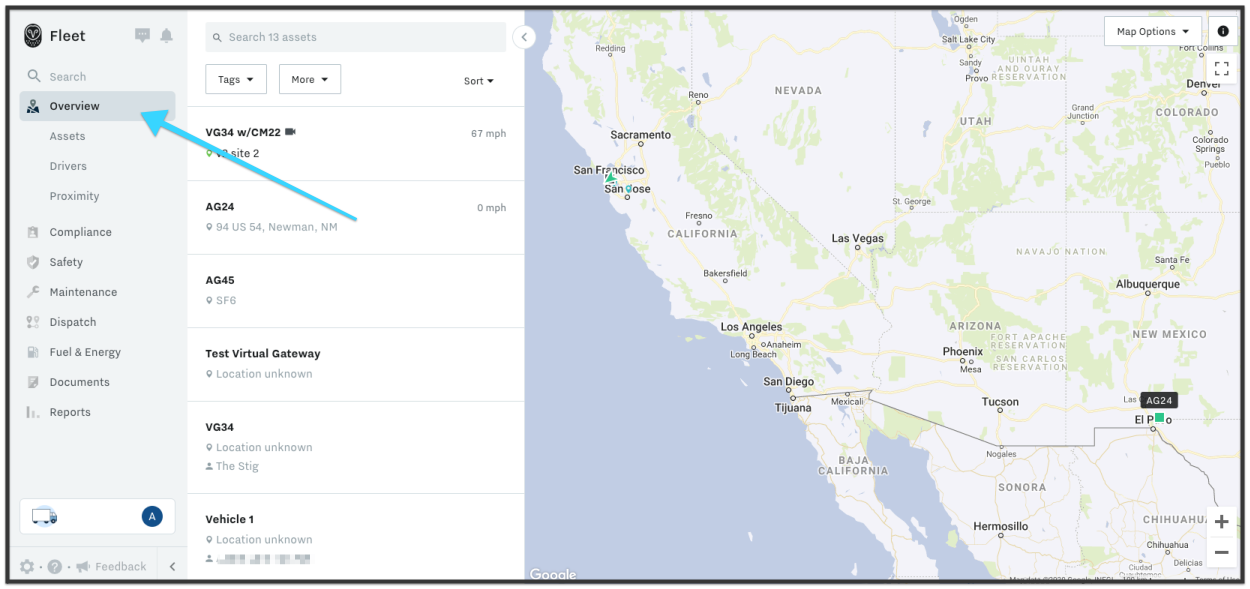 2. By scrolling through the list or using the search bar, find the vehicle whose odometer you would like to edit and click on it to view the vehicle overview page.
3. From the vehicle overview page, click the button with the three dots > Edit Vehicle and the Edit Vehicle window will open up.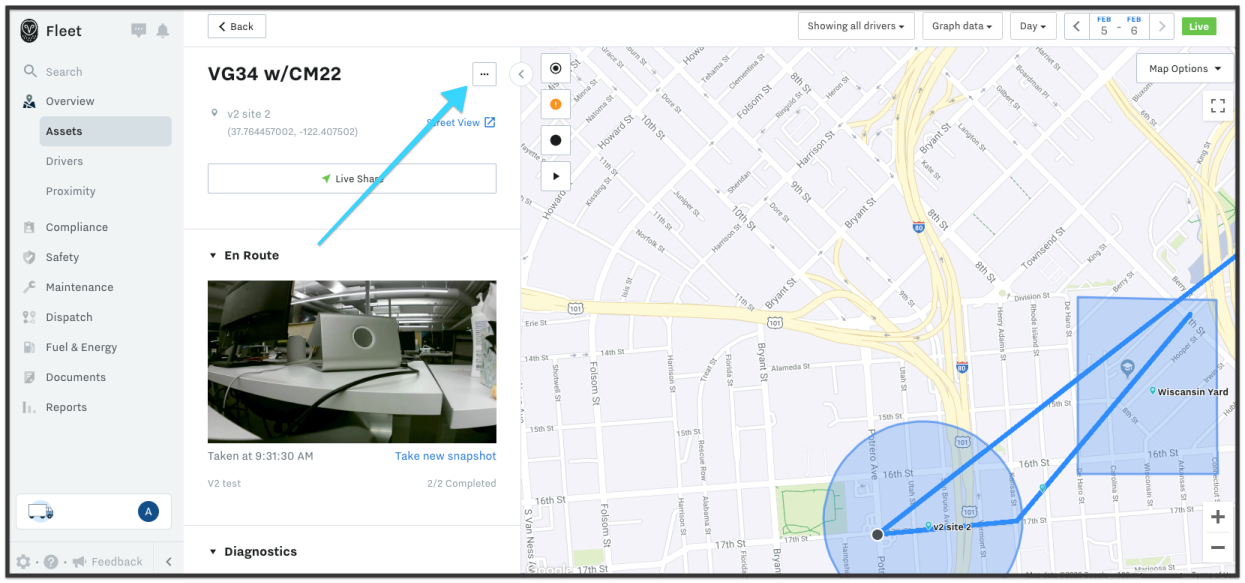 4. Under the Odometer section, click Edit.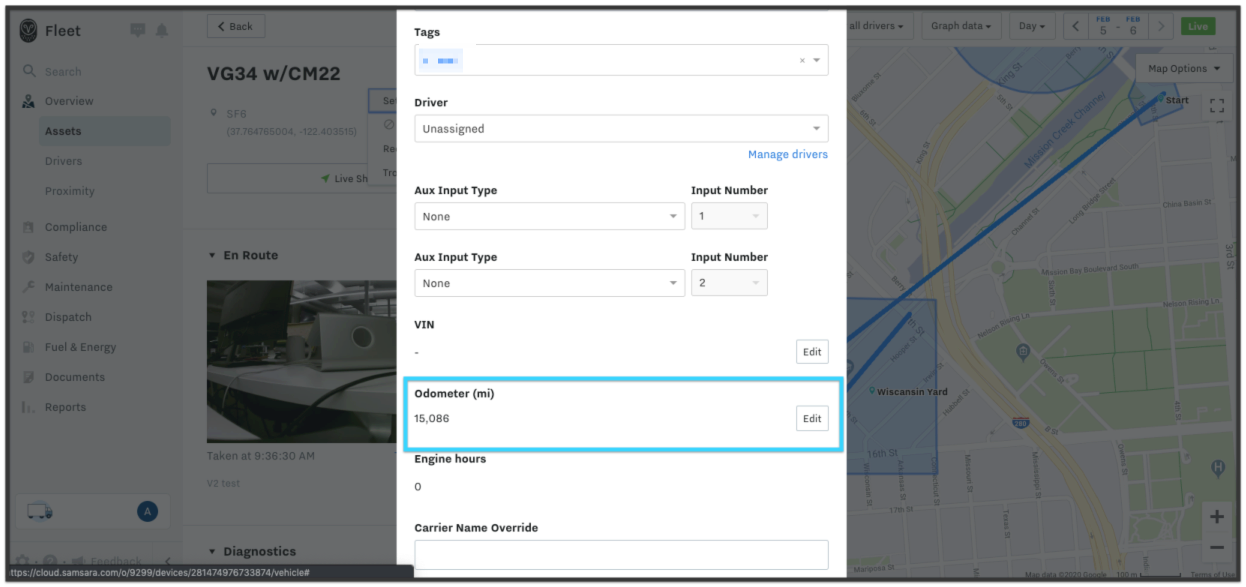 5. Enter the mileage for the vehicle and click Save at the bottom of the Edit Vehicle window.
The odometer reading will show on the vehicle overview page and will update using GPS data.