During footage review, you can save any portion of a video (less than 1 hour) to the video library for indefinite storage. To save the video clip, you select the portion you want to save in the stream timeline and select the option Save to Library. For more information, see Search Camera Footage for Activity.
Note
To view site cameras and access video footage, you must have a role that provides Site Cameras: View access.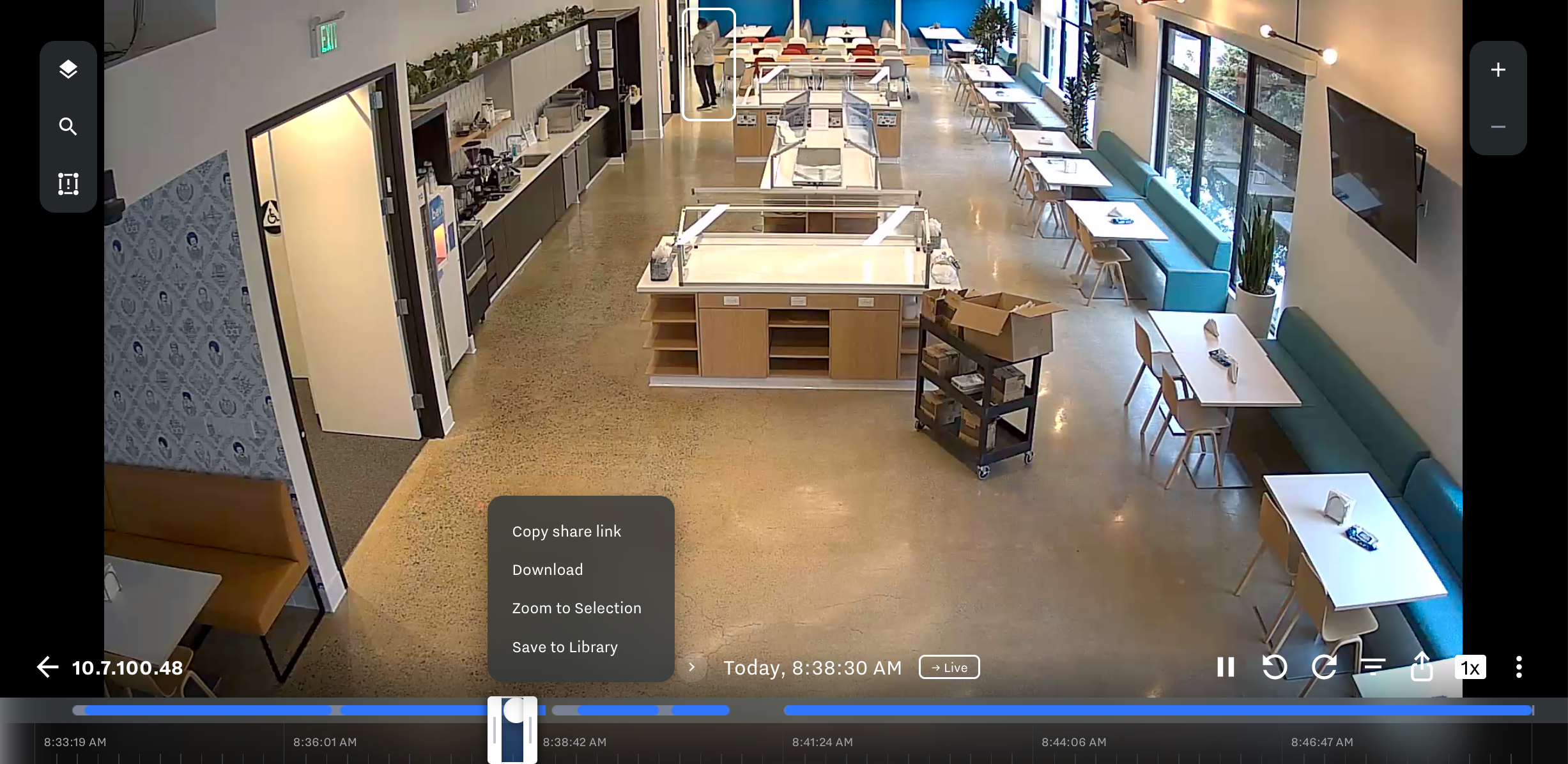 You can later view and search through all of your most important saved footage from the Samsara dashboard.
From the Samsara dashboard, click Library.

By default, the video Library displays all saved video clips for All Time.

To narrow in on a specific date or time, select All Time and choose the date or date range and an optional time range within which you want to search.

Filter the results by one or more of the following options:

Tags: Filter videos by one or more tags. If you have a large number of tags, you can use the search to filter by a tag name.

For example, if one or more cameras or sites have an associated tag, you can apply it to show footage only for those cameras or sites.

Sites: Filter videos by one or more site locations.

Click on a camera still to review the footage.

For more information, see Examine Camera Footage.