Some tachographs need to be manually configured before they can remotely download vehicle and driver files. This configuration can be completed by a mechanic at your Tachograph Workshop.
You can check compatibility using this Compatibility Tool.
Enable Remote Download
Remote Download can be enabled by activating CAN2 Remote Download in the menu displayed below. Samsara downloads vehicle and driver files through the CAN C port (red connector).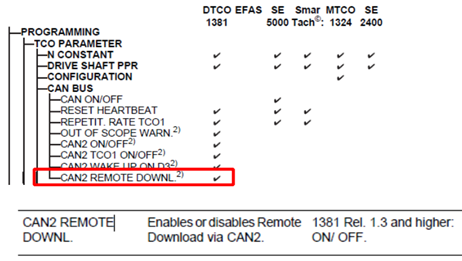 Equipment needed
In order to open the CAN Port for remote download the mechanic will need a VDO CTC II device and a workshop card.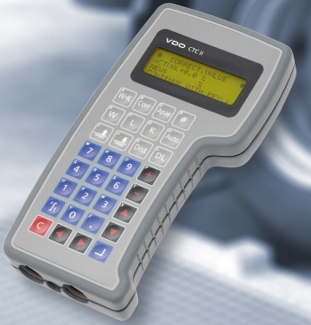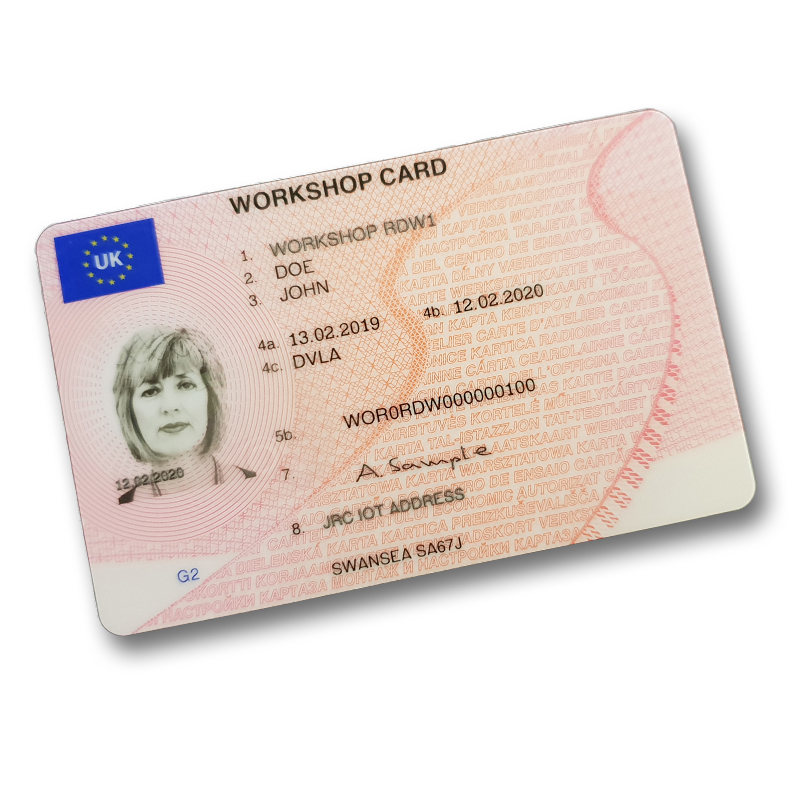 Successful Download
Once the CAN port has been opened, insert a driver card into the Tachograph and take the vehicle for a drive above 5mph. Shortly after you should see the vehicle's name displayed on your Tachograph Download page on the Samsara platform (see below).

Unsuccessful Download
If the Tachograph doesn't download after you've followed the steps above, please contact our Support Team for further assistance.