Preparing for Roadside Inspections: Log Transfer
It's important for drivers to prepare and know what to do in case of a roadside inspection.
Before the inspection:

Verify Driver Information on the DOT Inspection screen.
Locate Required In-Cab Materials.

During the inspection:

If requested, Transfer your logs to the inspector.
Verify Driver Information
As a driver, it's important to verify that the DOT Inspection screen lists all of your driver information correctly. In the driver app, navigate to the HOS > DOT Inspection to proceed.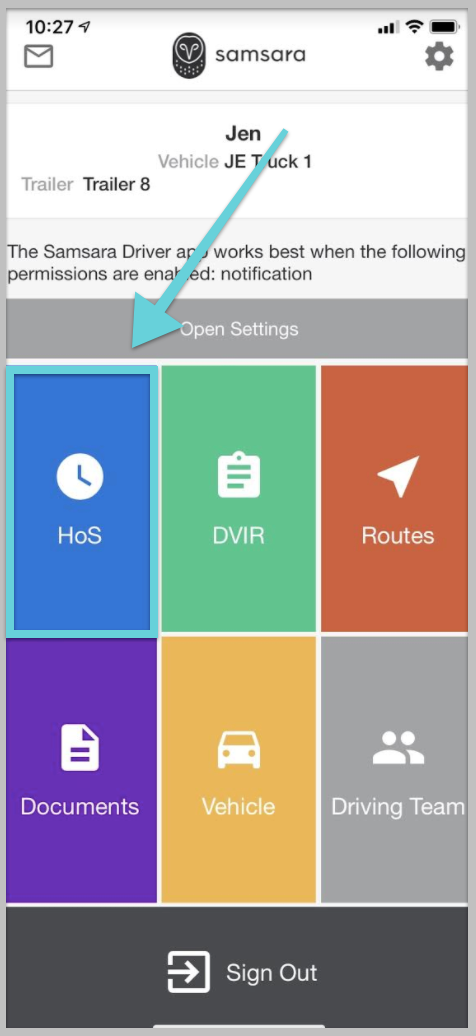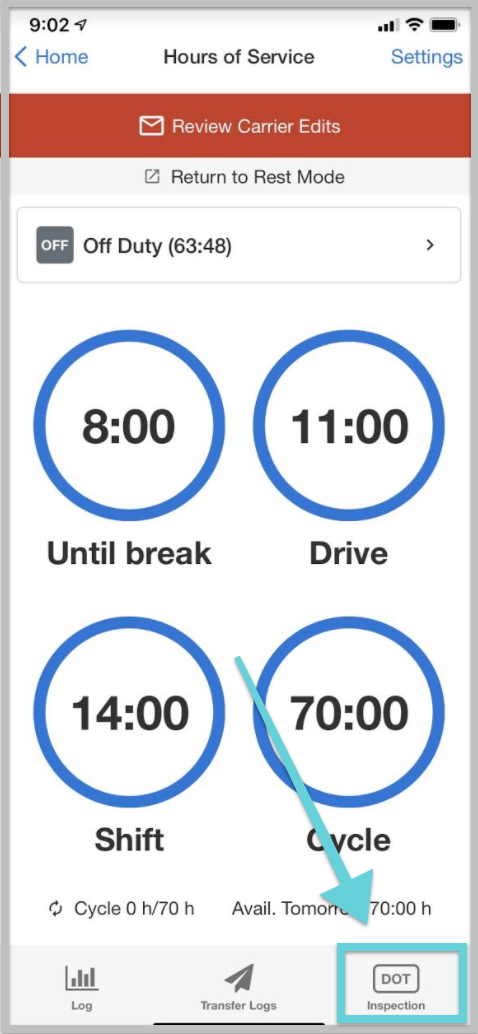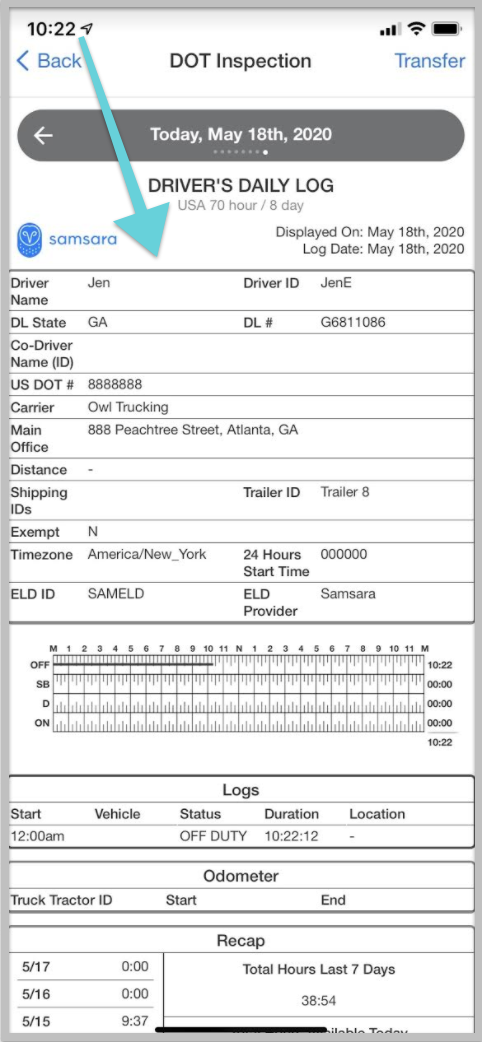 The instructions in this document assume that your vehicle's device is configured for operation as an ELD. Verify this configuration using the information below:

Locate required In-Cab Materials
Before you get started with your day, locate the required in-cab materials. Note that you do not need a physical copy, and the In-Cab Materials are available within the Driver App. These materials may be requested during an inspection.
For more details, see our KB article on the Required In-Cab Materials.
Transfer Your Logs
With the required materials in the cab, the last thing to do its make sure you know how to transfer logs to the DOT Inspector.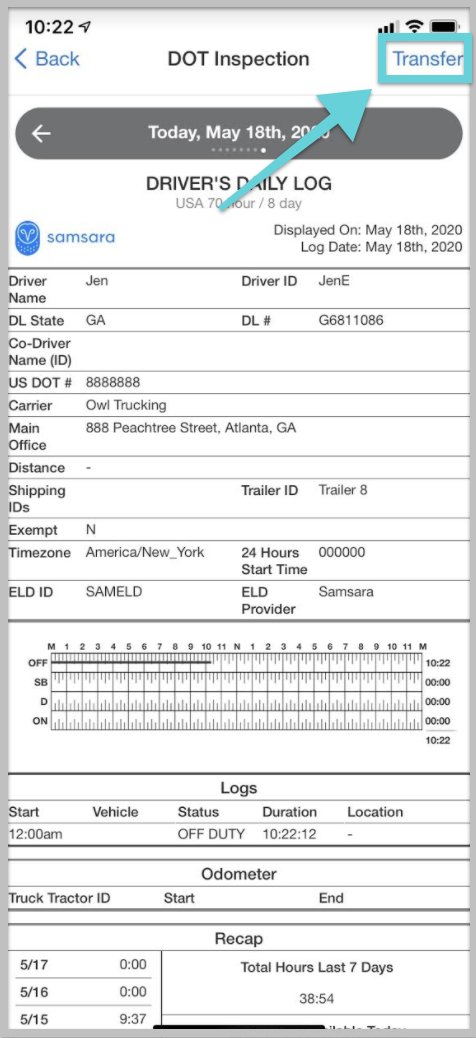 From the DOT Inspection screen, the Transfer button on the top right allows for transferring logs to an inspector. From this page, there are three options:
Wireless Web Services
E-mail to DOT
E-mail to Myself

Please note this is only for driver reference and should not be used in a Roadside Inspection.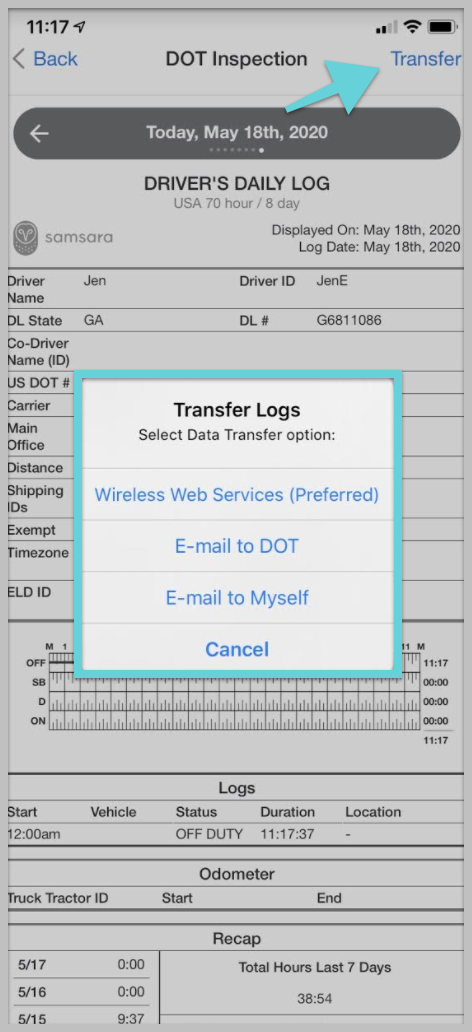 Once selecting either Wireless Web Services (recommended) or Email to DOT, you will be prompted with a window asking if you'd like to transfer the log and a comment field. Enter a comment if provided by the Enforcement Agent. After that, tapping the Send Logs button will send the DOT the logs.
Note: There is no way to rescind a log transfer request after submission.
It's important to note that transferring logs requires the device to have an internet connection. If the device is using the Samsara hotspot, the vehicle gateway must be within range of the device to transmit the logs. If the driver is unable to transfer logs due to lack of internet connectivity, the inspecting officer can alternatively view the logs on the mobile device using the DOT Inspection Screen.