HOS Dials in Driver App
The four dials (or clocks) that are located on the HOS Screen in the Samsara Driver App represent how many hours or minutes remain in a driver's Break, Drive, Shift, and Cycle clocks.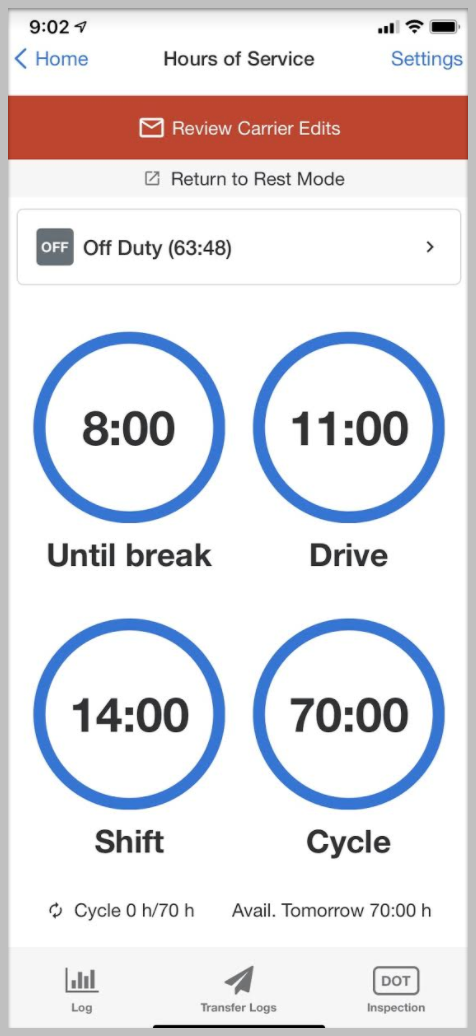 The top left dial is the Break clock - this shows the time remaining in a driver's shift until their 30-minute break.
The top right dial is the Drive clock - this displays

the drive time remaining in a driver's shift

until they are required to take a 10-hour break.

The bottom left dial is the Shift

clock - this represents how many hours of "

On Duty"

time a driver has before they must take a 10-hour break (commonly referred to as a "

daily limit

").

The bottom right dial is the Cycle

clock - this indicates the time remaining on a driver's cycle, which typically represents a 7/8 day or weekly limit.
The color surrounding any of these dials will turn yellow when you are nearing violation and will appear red when you are in violation. You will also receive a popup notification on your phone when you are nearing the time limits set for these violations. You will only receive popup notifications if you have your notifications turned on for the app.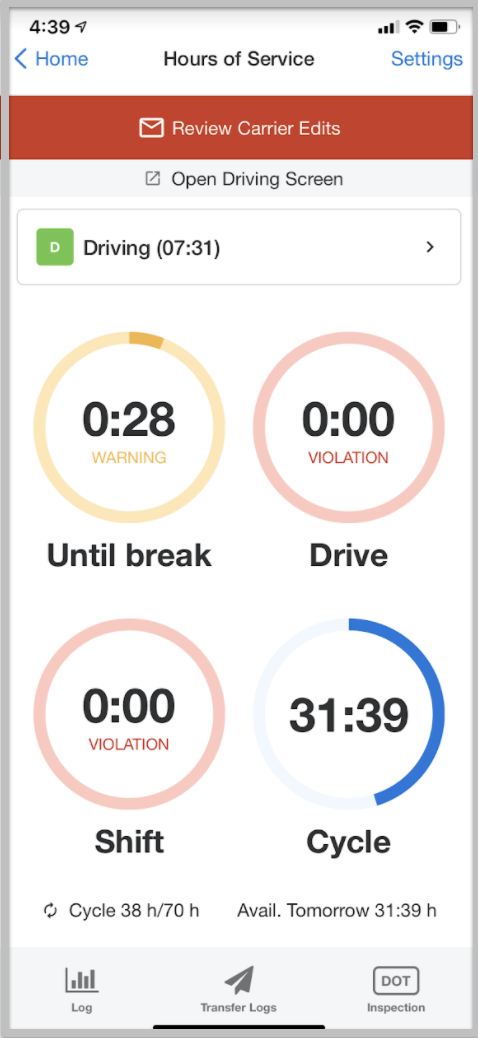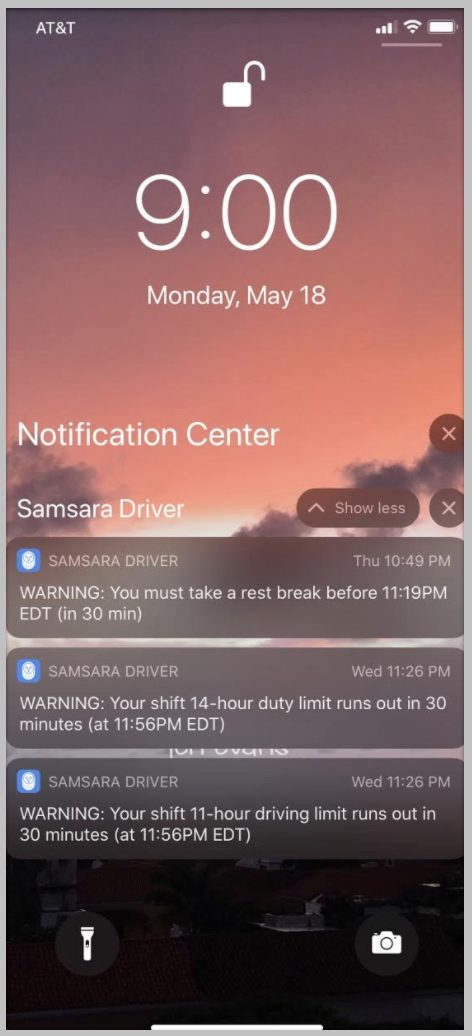 You can view a brief summary of related HOS regulations directly from the FMCSA here.