After selecting a vehicle in the Driver App, you will be prompted to review any unassigned driving time associated with the vehicle over the past 8 days.
Because these segments are visible to inspectors on the DOT Inspection Screen and in the required data file transfer, it's important to either claim this time as your own or annotate the segment to indicate that the drive time does not belong to you.
Samsara makes it easy by presenting two options: choose Not Mine to annotate the segment(s) or choose Claim to add the segments to your records of duty status log.
Unassigned Driving Notice
You will be presented with an option to review unassigned driving time immediately after signing in Review. Unless your carrier has disabled this option, you can dismiss this dialog by tapping OK.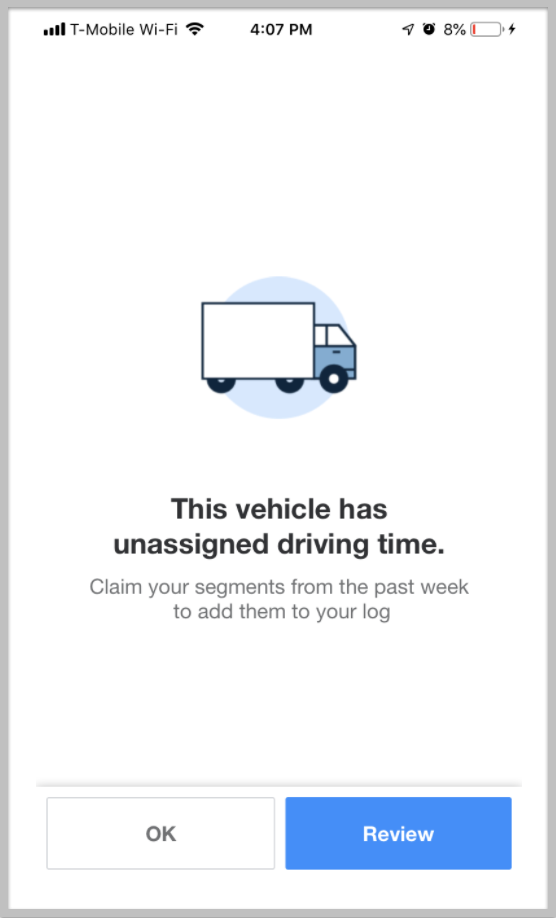 Annotate Unassigned HOS
From the Unassigned Driving screen, you can select one or more segments on the vehicle, including selecting all of the segments for a given day.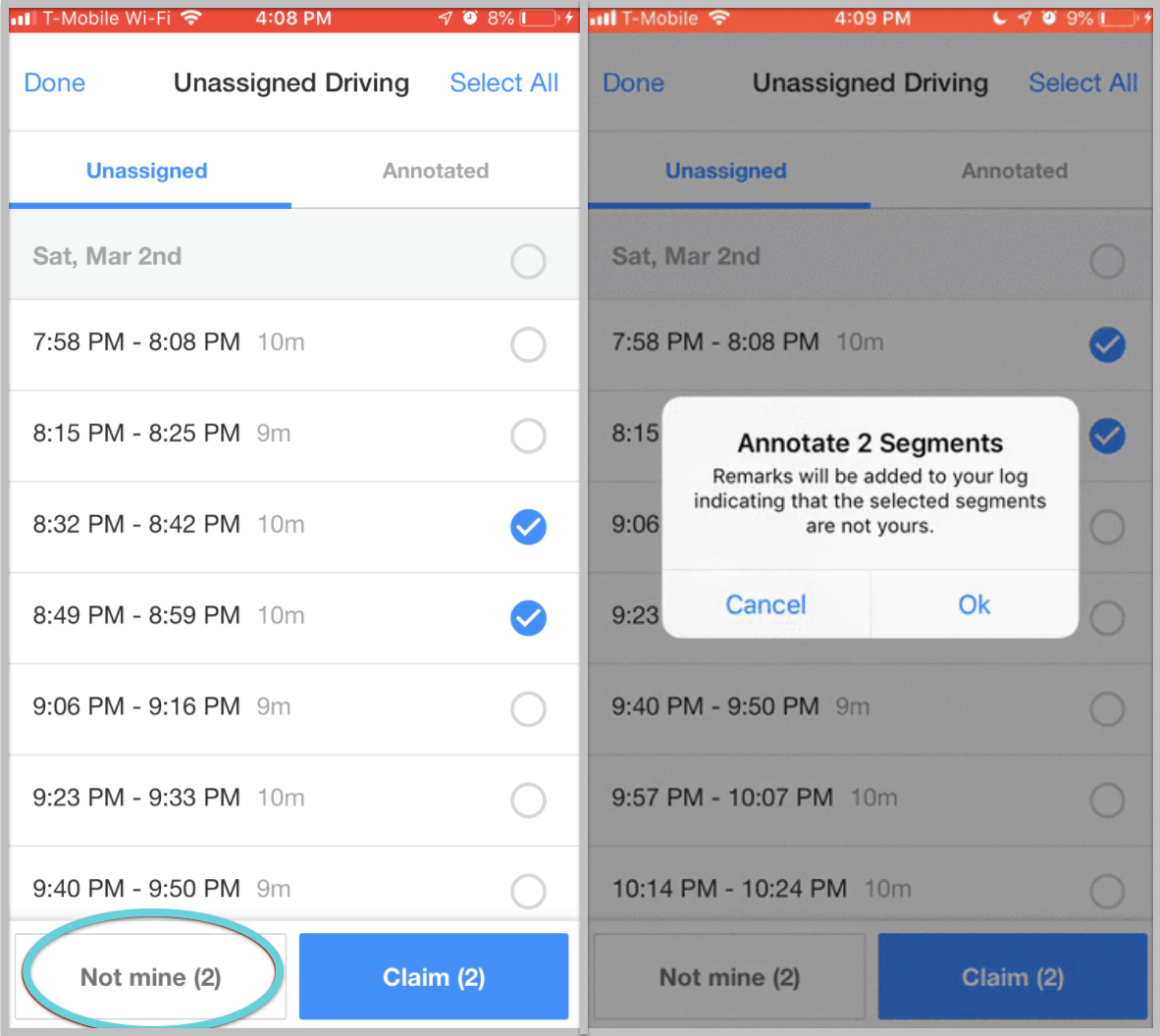 Reviewing Annotated Segments
Annotated Segments are then available on the Annotated tab and are accompanied by a remark on the DOT Inspection screen.
If you incorrectly annotated a segment, you can still claim the segment from the Annotated tab using the Claim option.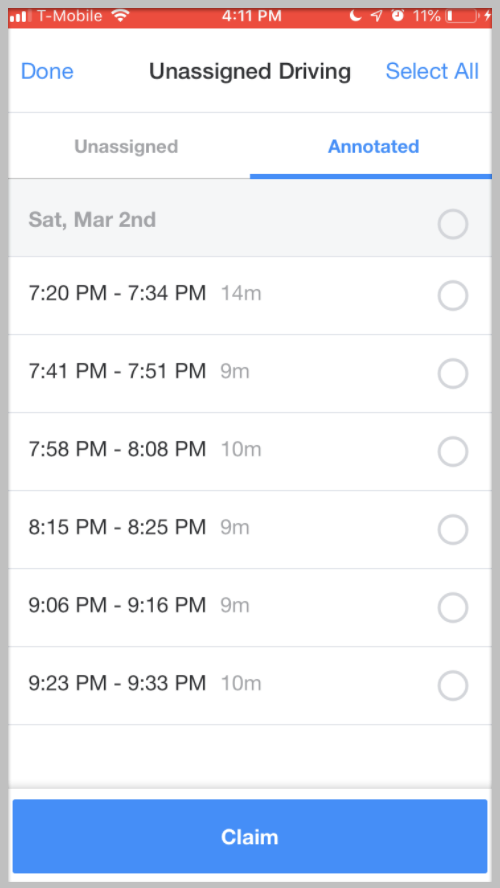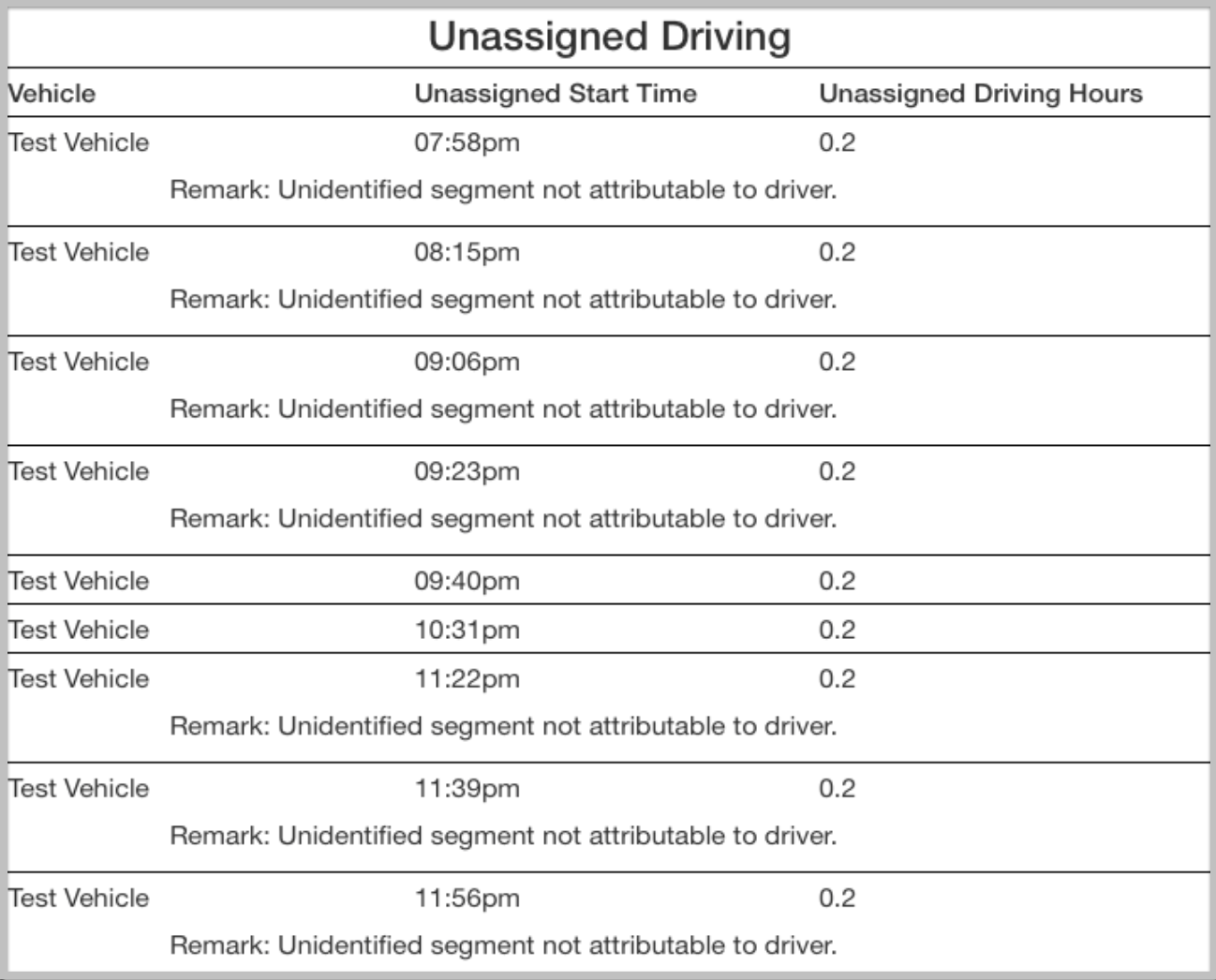 Claiming Unassigned Segments
If you identify any segments that rightfully belong to you, choose them from the list and select the Claim option.
You will be asked to certify and confirm that you are claiming the two segments. Select Certify to add these segments to your log as Driving Time.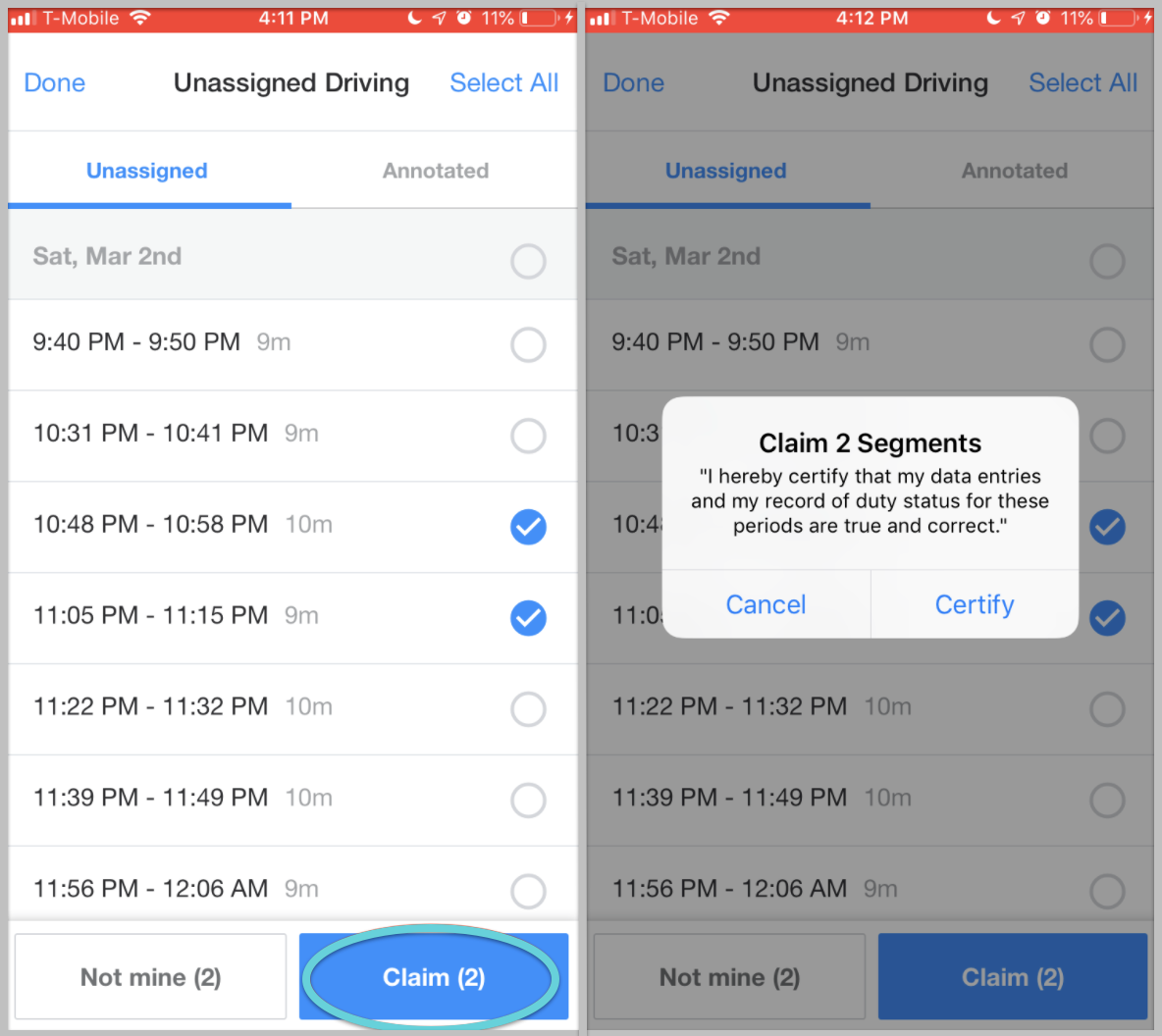 Returning to the Unassigned Driving Screen
From the HOS screen, press on Settings in the top right.
Select Claim unassigned driving time.