Note: Drivers cannot edit certified logs by default. An admin may enable a setting in the dashboard to allow drivers to edit certified logs.
Admins can edit up to 184 days (6 months) of certified logs. The driver will be prompted to accept/reject these edits.
Available Logs
By default, U.S. drivers will only have access to the last 7 days of logs. Canadian driver will have access to the last 14 days of logs.
If a driver has carrier edits or uncertified logs older than 30 days, they will see a "View Older Logs" button in their HOS tile of the app.
In addition, when a driver first signs in to the app, they will have 184 days of uncertified logs.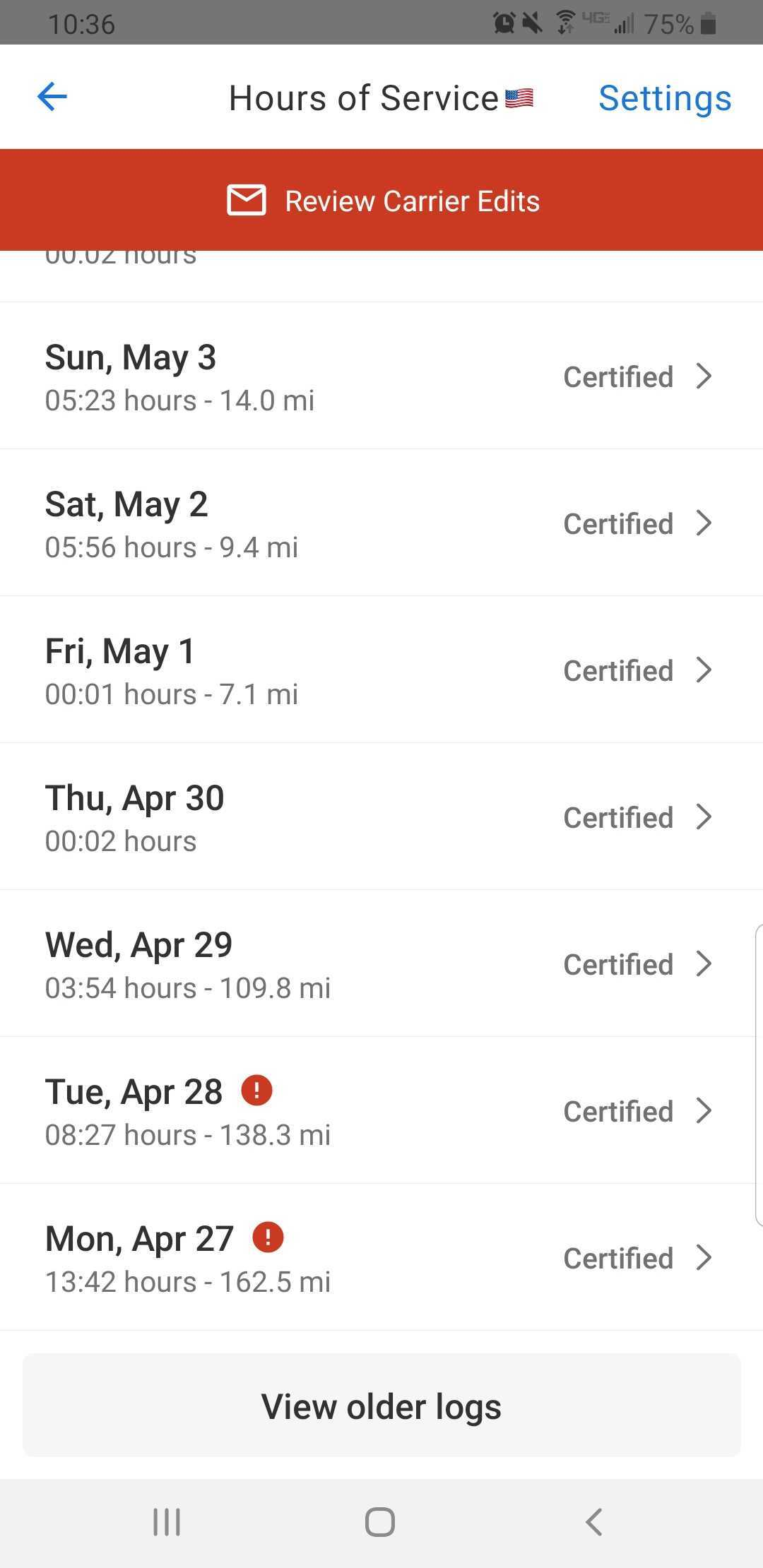 Selecting "View Older Logs" will bring the driver to an older 30 day time window. Drivers can navigate to logs up to 6 months in the past in these 30 day segments.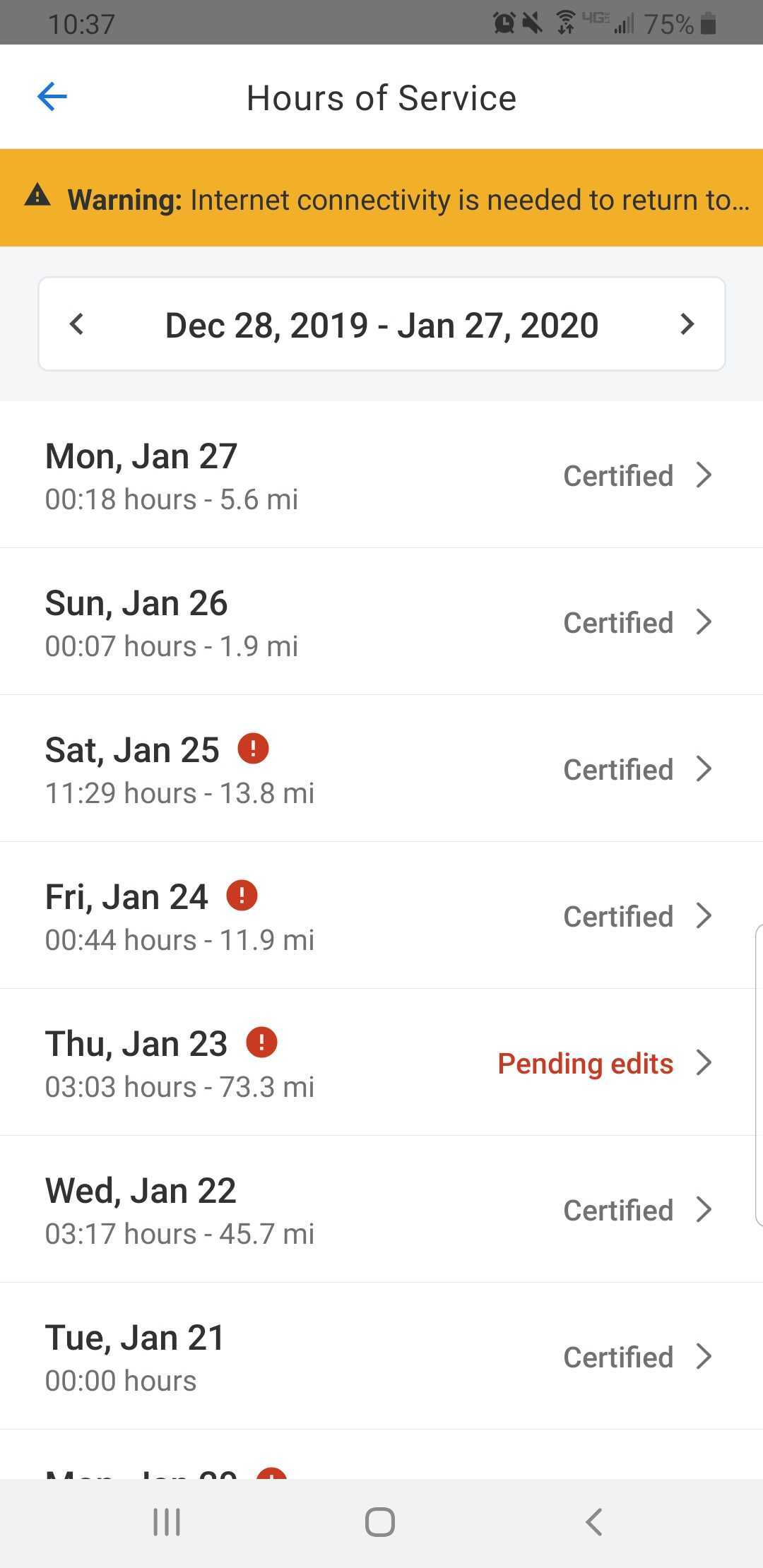 These logs can freely be edited by the driver. When all outstanding logs have been certified, the app will return to the normal mode. The driver will not be able to gain access to these older logs after these logs have been certified.
Making Edits in the Driver App
On the HoS screen, scroll down and select the day that you would like to edit.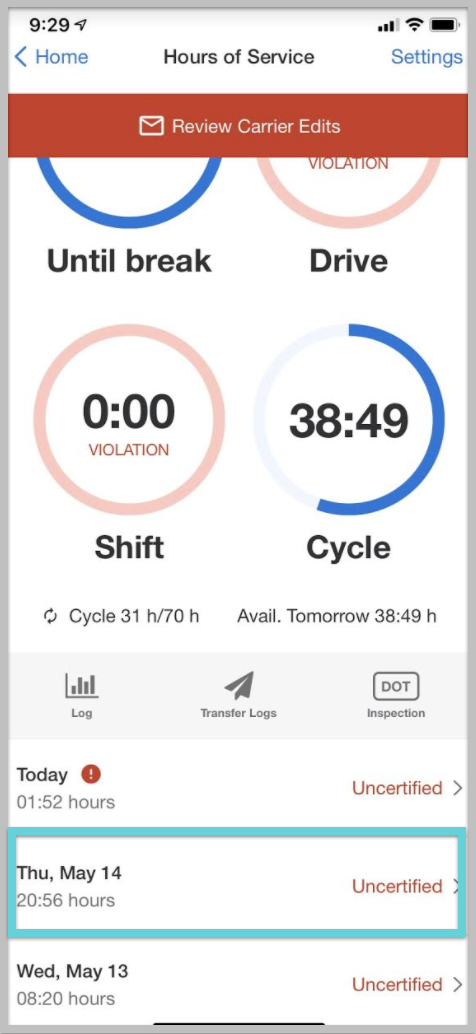 From here, you can edit different segments of duty statues by pressing the Edit button to the right of the duty status.
Edit the Start and End time by pressing the blue arrow > next to the time.
Select the desired Duty Status and add a Remark to any edit that you make.
Note: D

rivers cannot edit Yard Move (YM) or Personal Conveyance (PM) status to a

non-driving

status in the app. This edit can be made by an admin only.

Save your edits using the Save button on the bottom of your screen.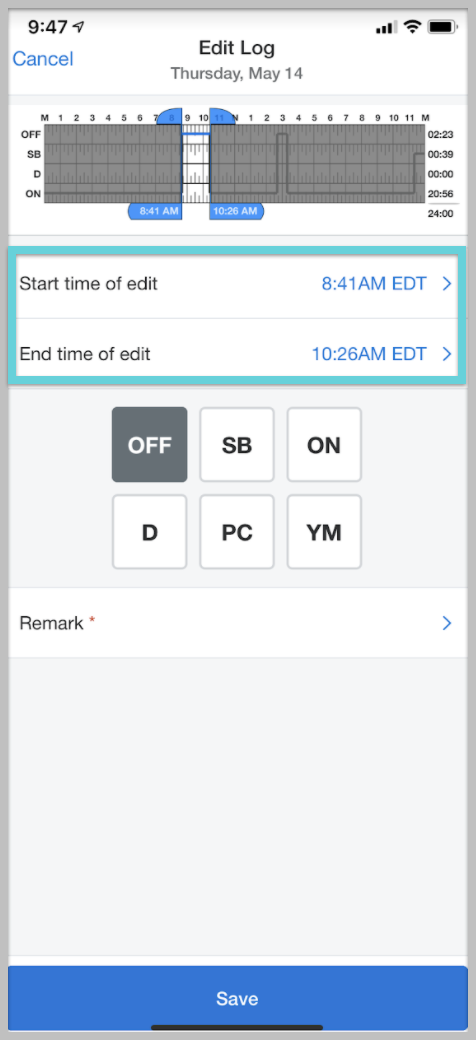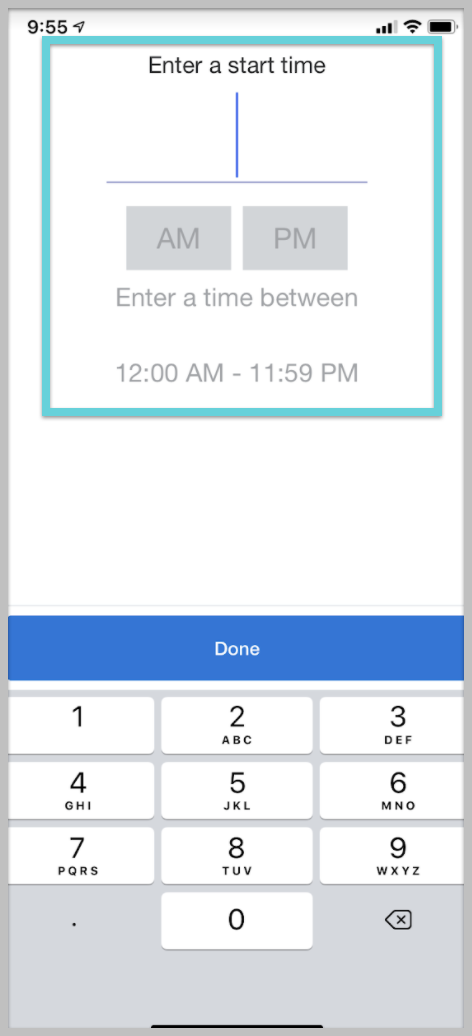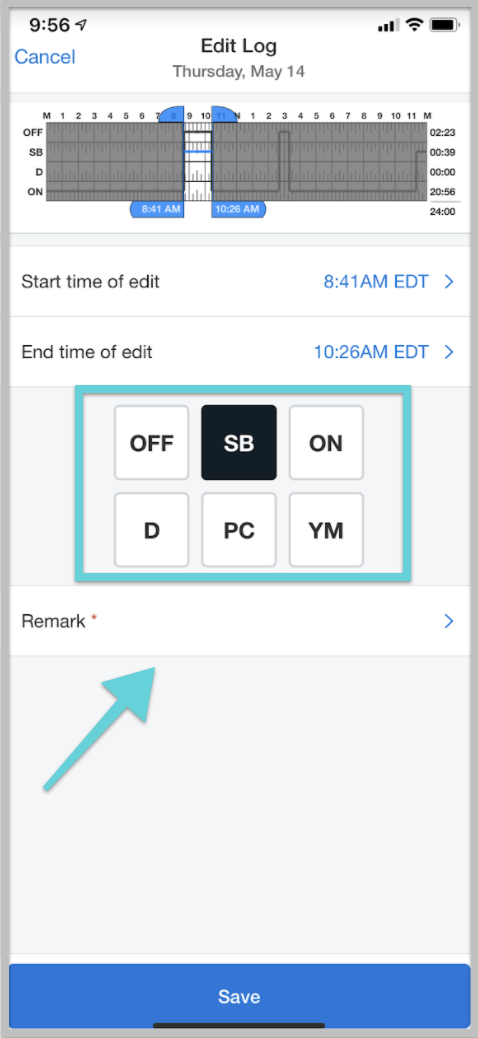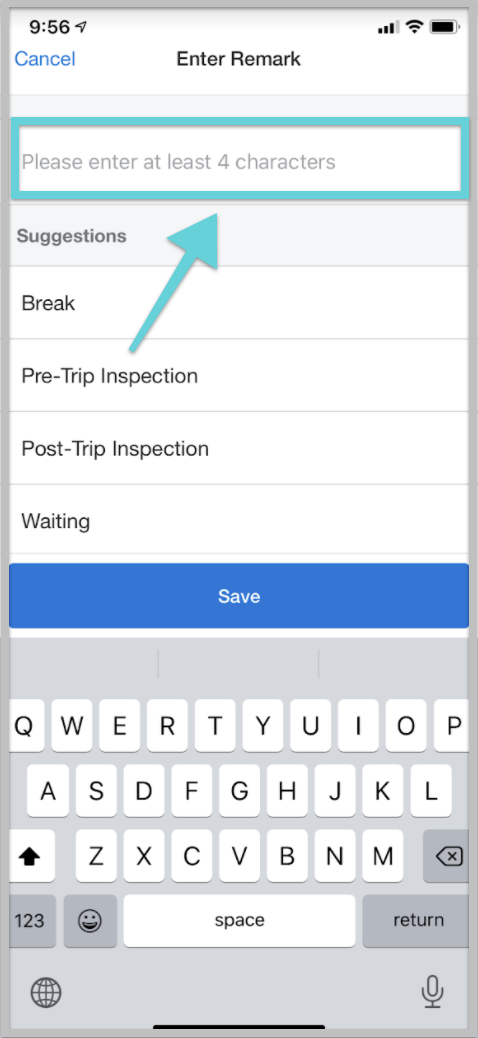 By default, Drivers are unable to edit certified logs. Admins can enable the "Drivers Can Edit Certified Log" setting. To do so, navigate to Settings > HOS/DVIR.
Note: You will only be able to view Personal Conveyance or Yard Move if your admin has this setting enabled.
Swapping Duty Statuses Between Team Drivers
Drivers will be able to swap ELD driving logs with their team driver.
1) The co-driver must have their logs certified in order for the edit proposal to go through.
2) The co-driver must accept or reject the edit.
3) The option to swap segments is only available for ELD Driving events.

Adding a Remark
If you would like to add a remark to your log at a certain time or for the entire day, you will enter this similar to making an Edit.
Select the Day that you would like to edit.
Scroll down to where you see Remarks.
Select New Remark.
Enter the remark and press Save.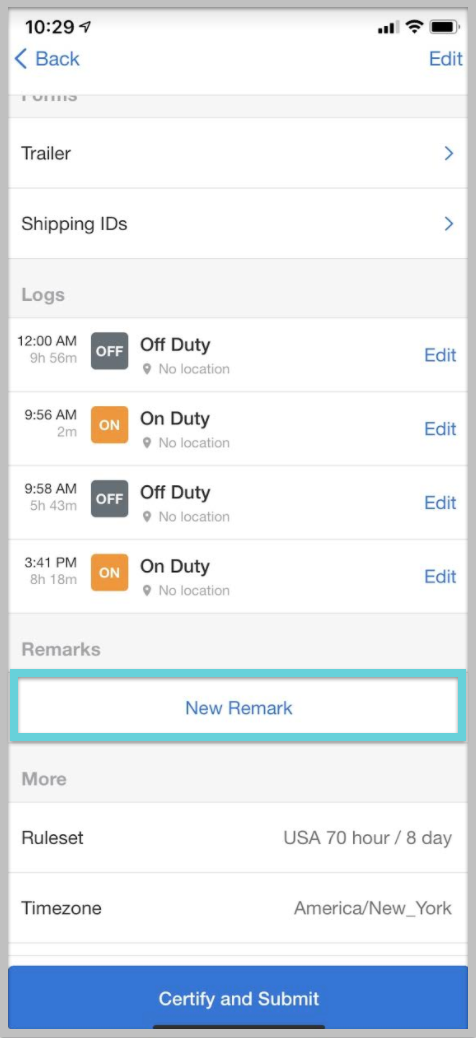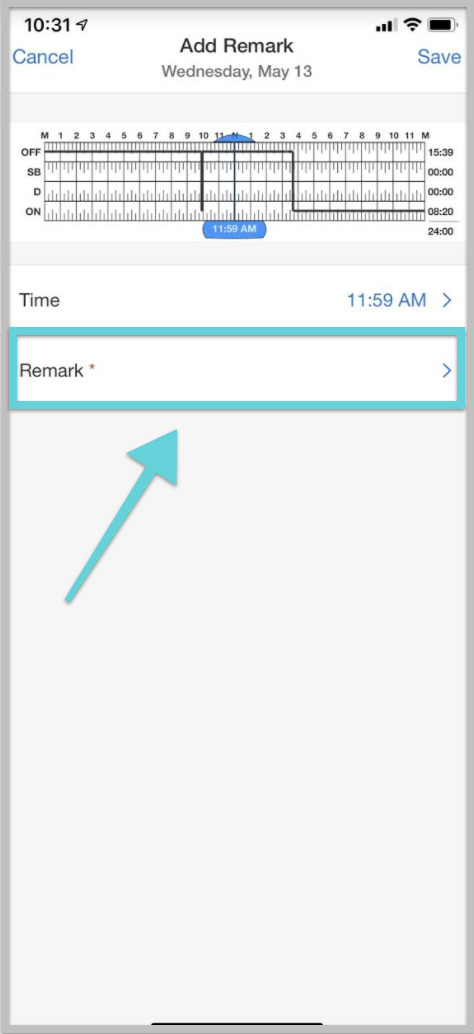 Adding a Trailer and Shipping ID
To enter your Trailer number and Shipping ID, you can do so by editing logs as well.
Select the Day you would like to edit.
Enter in the information under the Forms section.
When you are done, be sure to press Save.