What is Persistent Duty Status?
The Persistent Duty Status feature in the Driver App allows a driver to keep their On Duty / Sleeper Berth status after they sign out of the app.
This can be helpful if a driver needs to stay On Duty while being away from the vehicle, or if a driver wishes to stay in Sleeper Berth overnight without staying signed in to the app.
If you are new to the Samsara Driver App, take a moment to review the basics in our User Manual before inquiring about Persistent Duty Status.
You can also find some step-by-step video guides here. (Para videos en español, hacer click acá: Videos en español.)
How Drivers Can Select Persistent Duty Status
To select Persistent Duty Status in the Driver App, please follow these instructions:
1. From the homepage of the Driver App, select HoS (blue tile)

2. On the Hours of Service page, tap on the duty status bar at the top, then select either On Duty or Sleeper Berth. Tap Save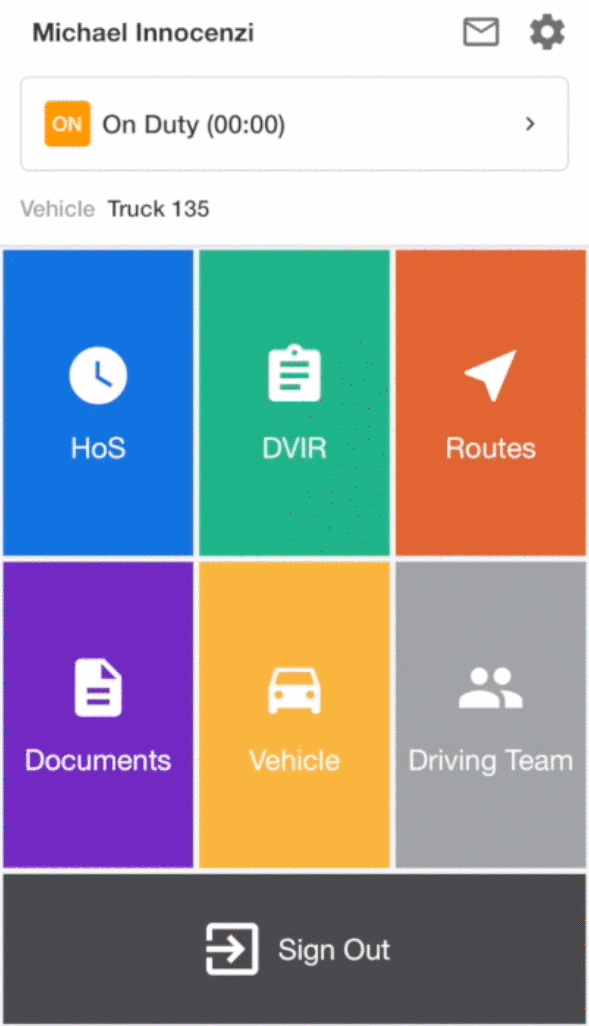 3. Navigate back to the homepage and tap on Sign Out, then select Stay in On Duty or Stay in Sleeper Berth.
Upon logging back into the Driver App while in Persistent Duty Status, the driver will retain the duty status they had when they signed out.
How Admins Can Turn On This Feature
This feature will be generally released to all customers soon, but if you would like to inquire further about it or have it enabled for your organization, please contact Samsara Support at samsara.com/help.
Once this feature is enabled for your organization, an Admin with Full Admin access may turn it on through the Dashboard by clicking on Settings > HOS/DVIR > and toggle on "Persistent Duty Status."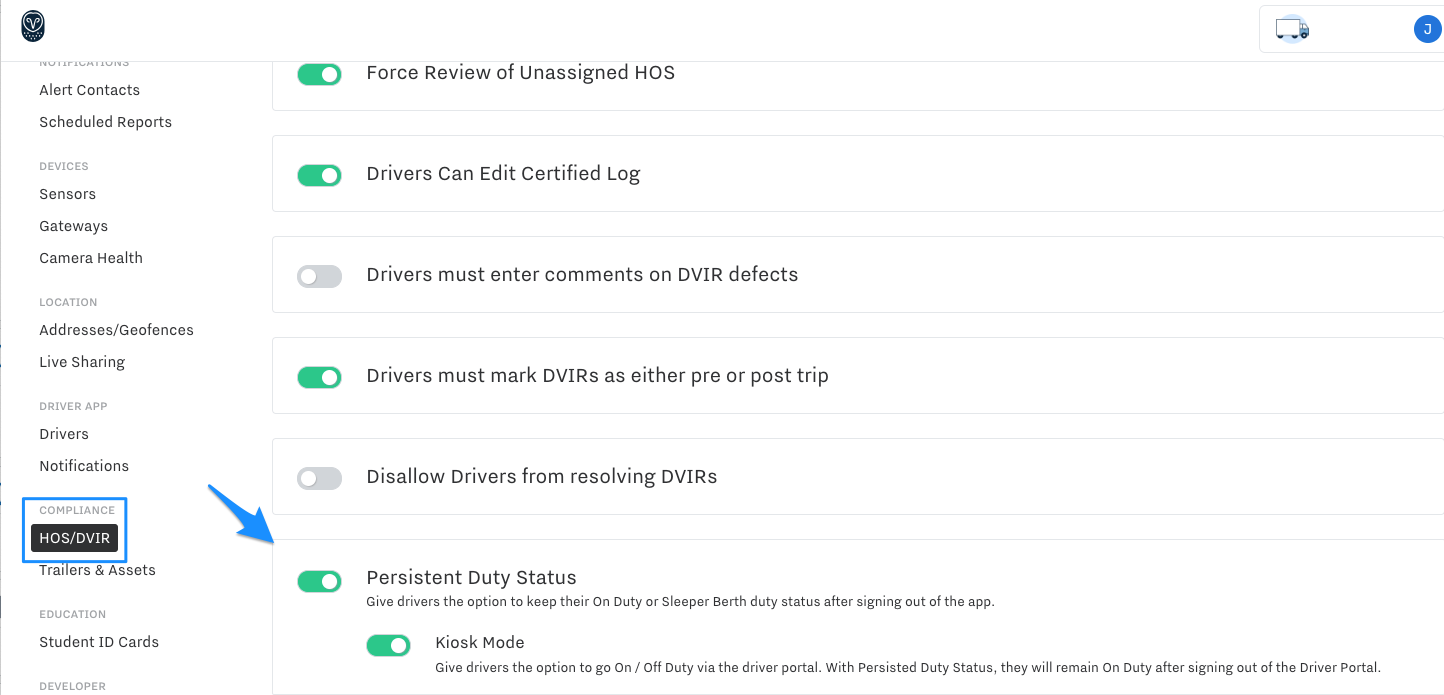 Note:
This feature does not currently support team drivers. When team drivers are signed in to the same app and On Duty, signing out will make both drivers go Off Duty.