Using the Routing category of your fleet settings, you may create routes in the dashboard and leave them unassigned, then allow drivers to select their own route assignments in the Driver App.
How to enable it:
On the Samsara dashboard, navigate to Settings > Driver App > Routes.
Toggle on Driver Selection of Unassigned Routes

and click

Save

.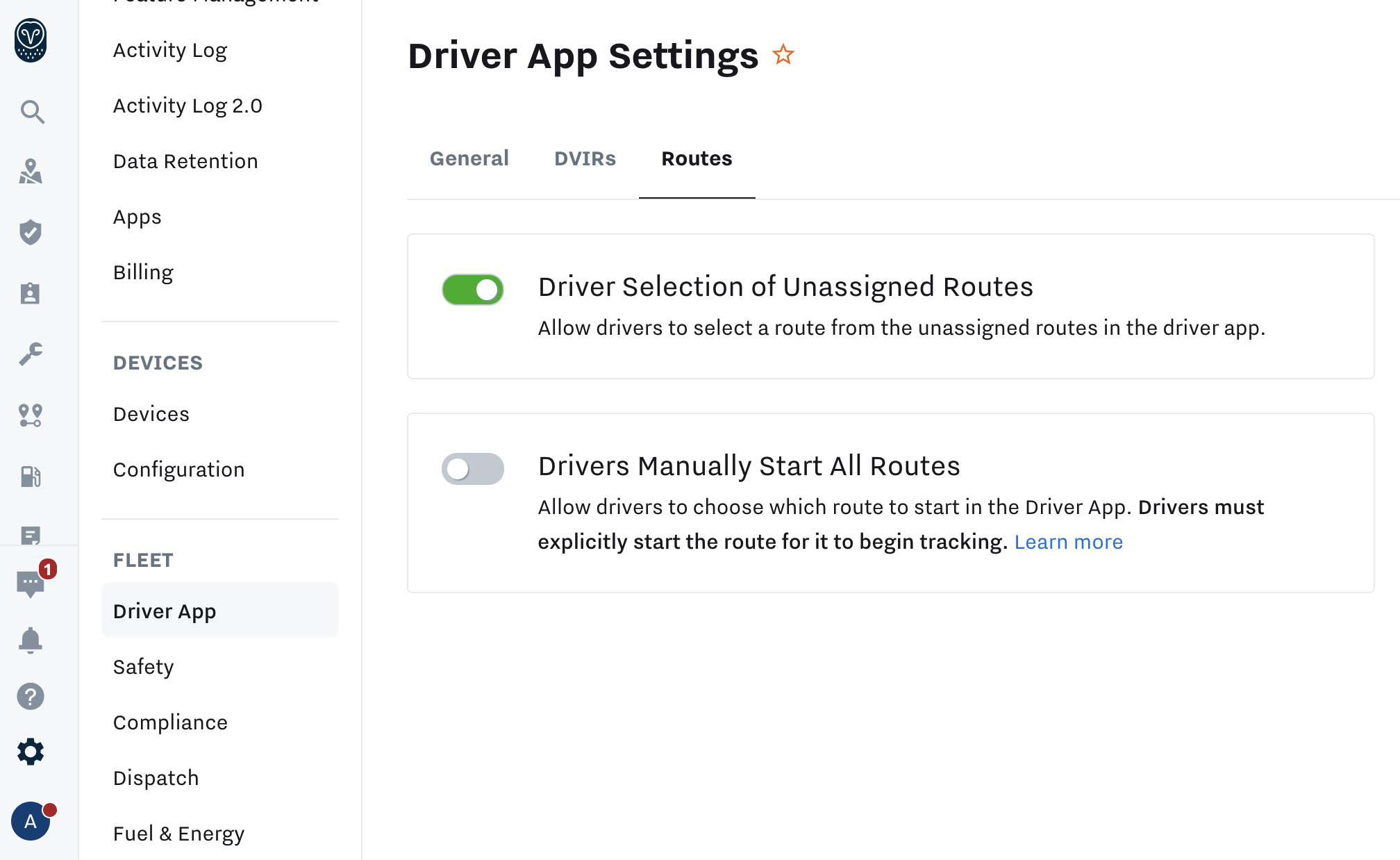 What the driver sees:
In the driver app, the driver can tap the red Routes button to view either Today's or Future (the next two days) routes.
Any existing routes assigned to that driver or vehicle will appear, and the driver will will tap Select a route to view unassigned routes.
On the following screen, they can select the route they want to assign to themselves, then confirm by tapping Select route again.
The route will then be added to their queue of upcoming routes. They can follow this process repeatedly to add multiple routes to their queue.
Once a route has been selected by a driver, it cannot be deselected in the Driver App. You may remove or change a driver/route assignment in the dashboard under Fleet > Routes > [select a route] > Edit Route.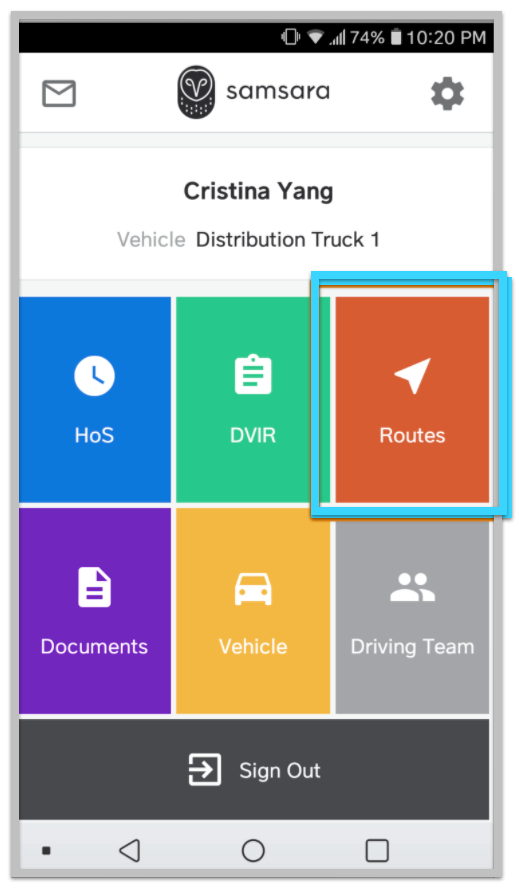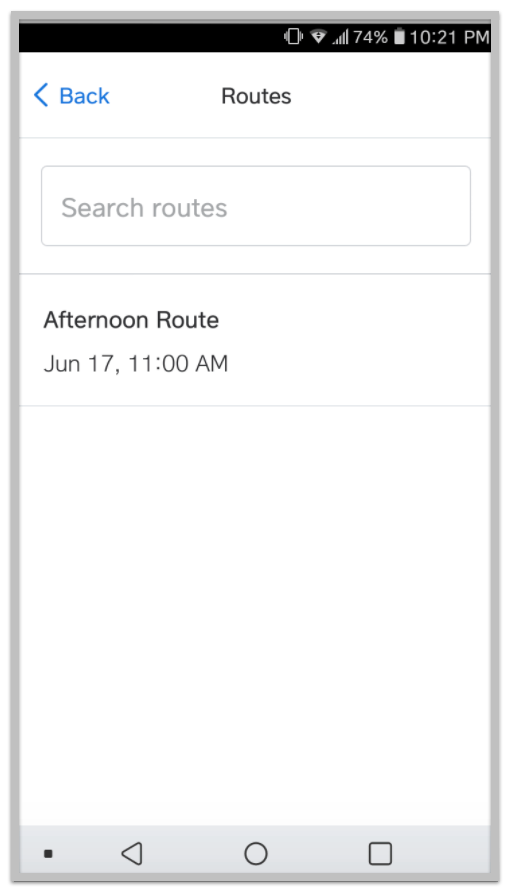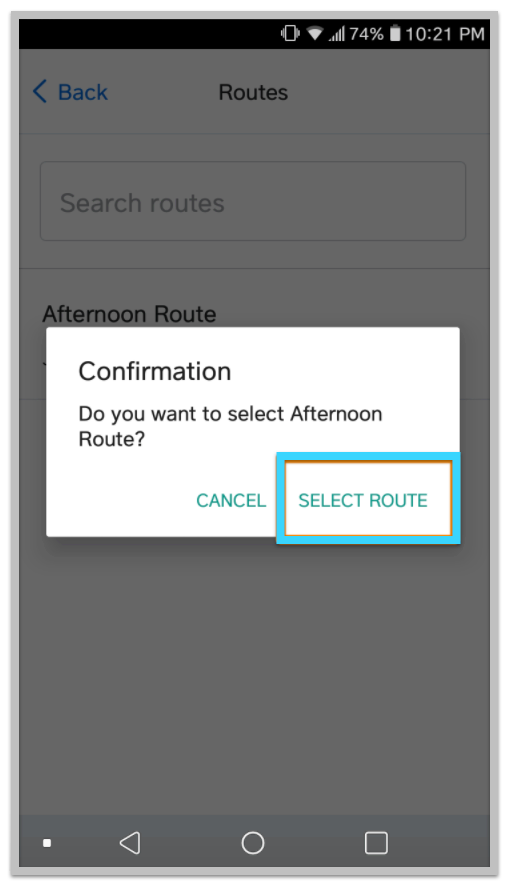 Click here for the article for drivers on route selection in the Driver App.
For best results:
A driver should select an unassigned route when their device is connected to the internet. Offline route selection may not complete successfully.
The app will not allow two drivers to select the same route. If two drivers simultaneously attempt to select a single route, the app will not allow one driver to continue and will redirect them to the unassigned route selection page.
This is a fleet-wide setting. Toggling this setting on affects all drivers in your organization and cannot be applied to individual drivers within a fleet.
With Driver Selection of Unassigned Routes turned off, drivers must be assigned by a fleet administrator in the route's configuration in order to access it in the Driver App.