As a driver, you have the ability to upload information to administrators directly from the driver app using the Documents feature. A document can include one or more photos of paperwork and other information you enter into number and text form-fields (like notes or O/S/D).
To create a new document, follow these steps:
1. Navigate to the Documents tile on the Home Screen
2. Press Create new document at the bottom of the screen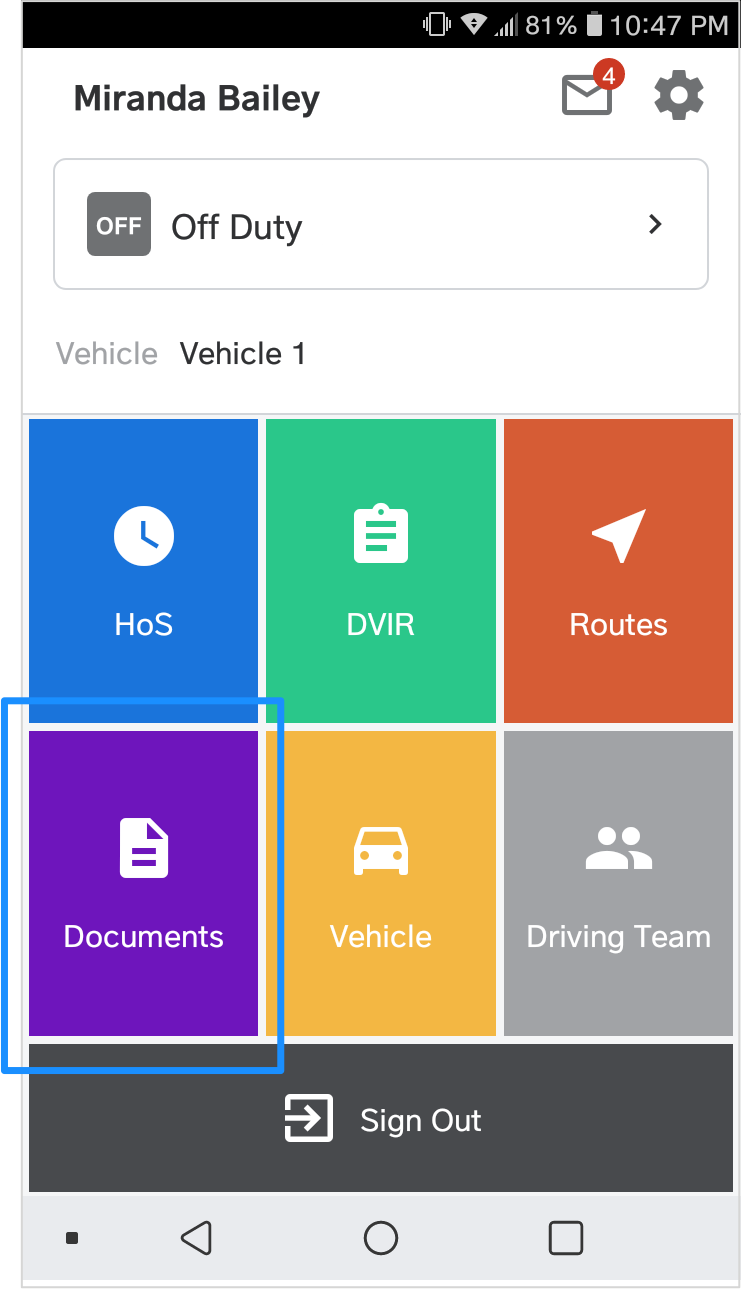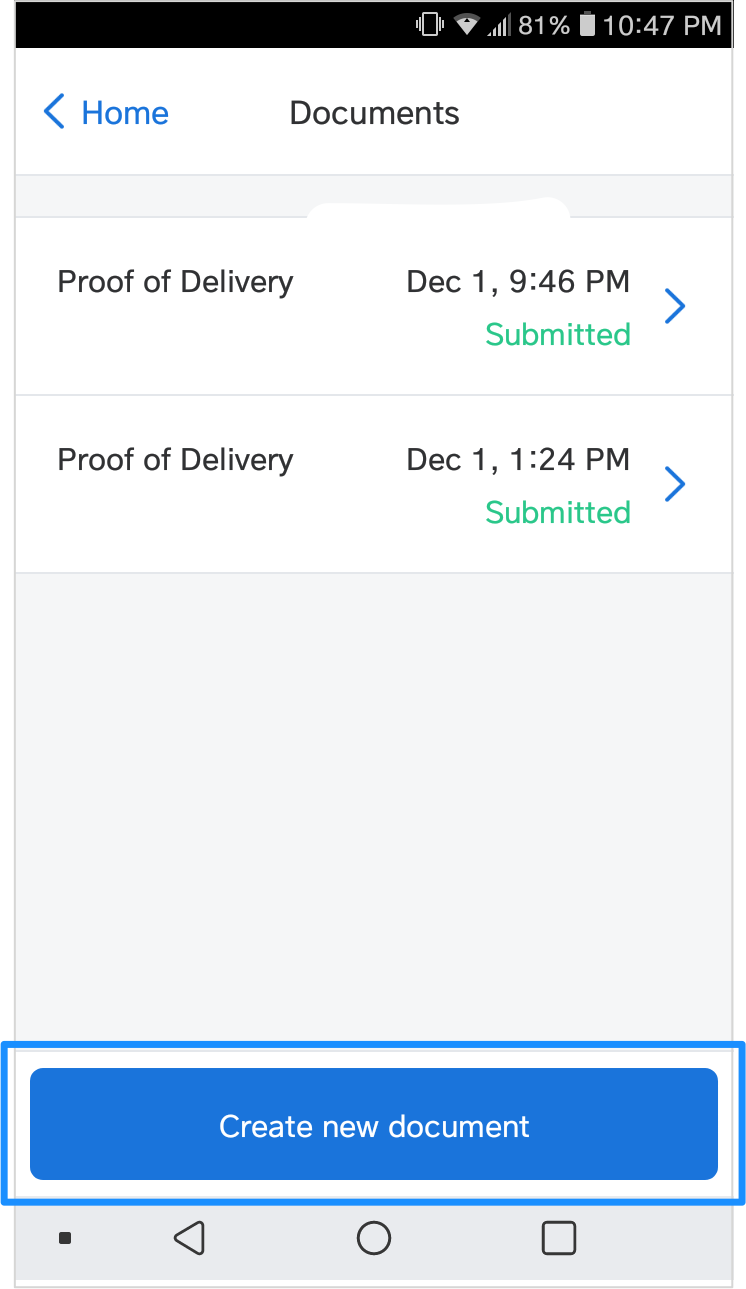 3. Select the type of document you would like to submit.
4. Press the Add Page button to add photos of your paperwork. You can utilize the Take Photo button to take a new photo, or the Choose from library option if the photo has already been taken.
6. Continue to fill out each field. All fields with a red asterisk are required.
7. If submitting an eSignature, type your name, then click Next. On the following canvas, draw your signature with your finger, then click Submit.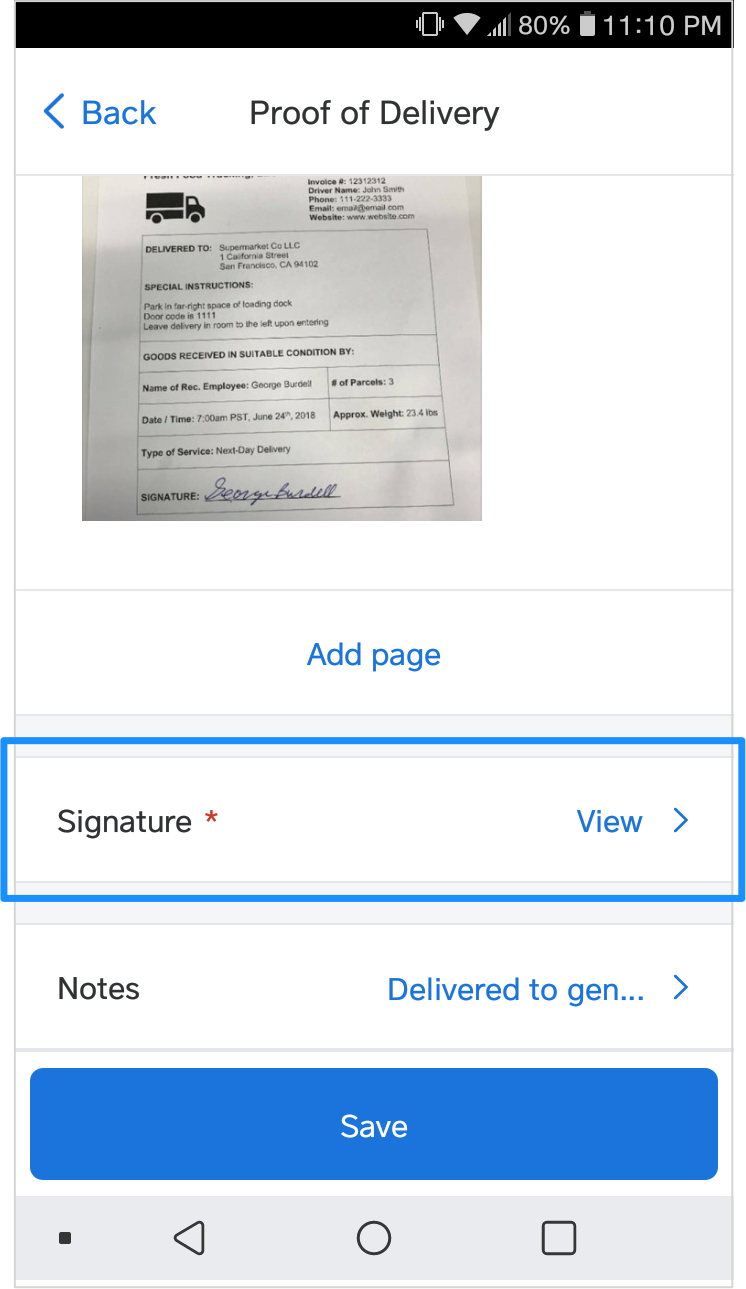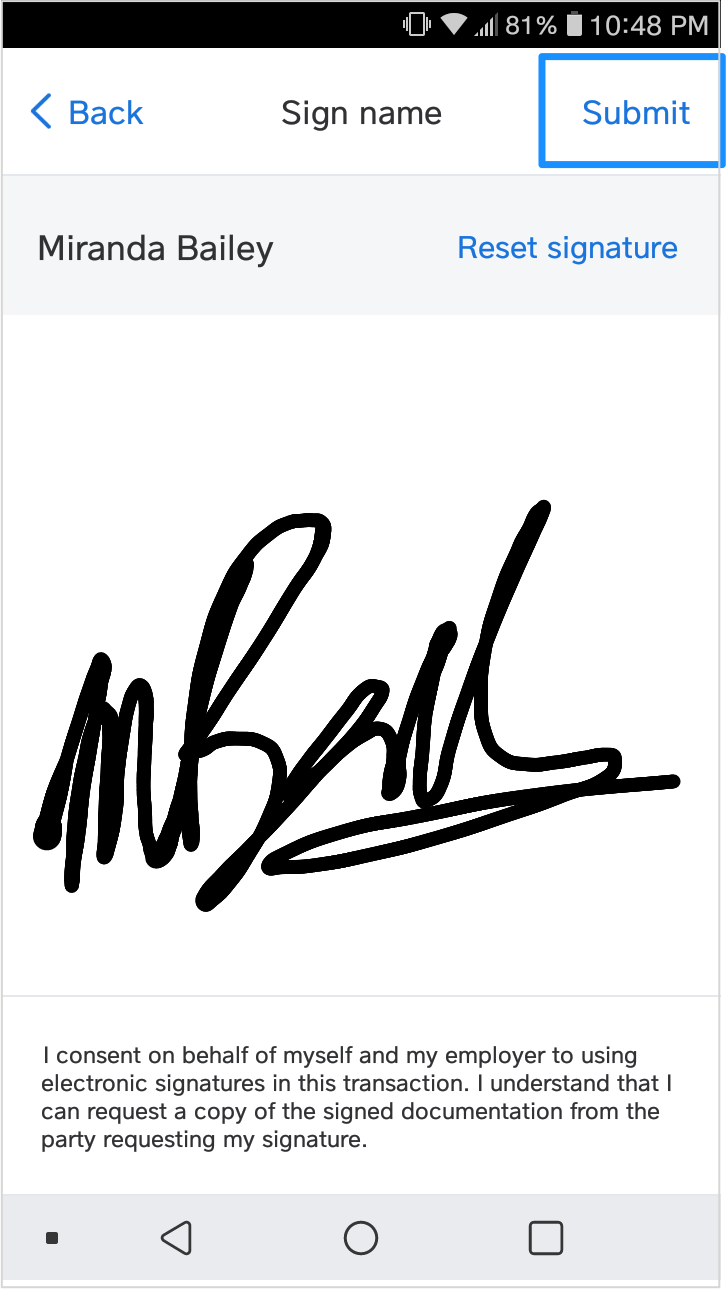 8. If selecting a date and time, a calendar and clock will appear to allow you to easily choose from.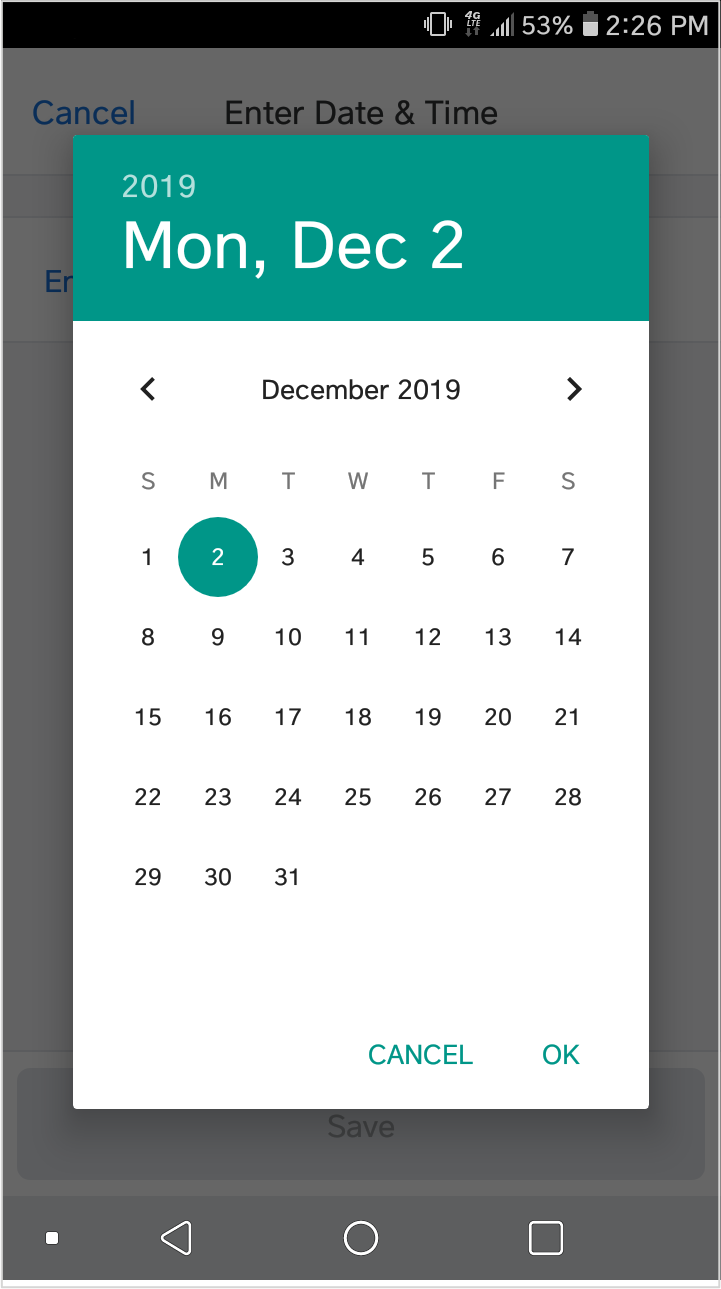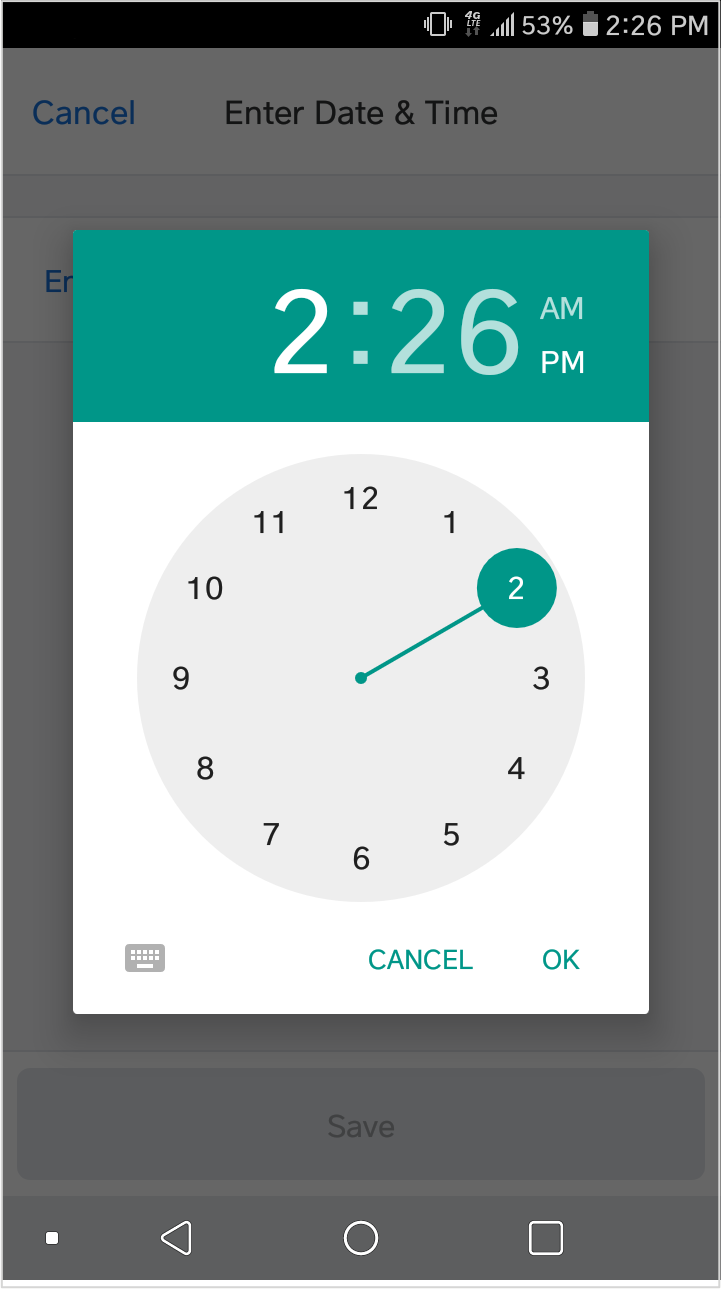 9. Press Save when you're ready to submit the document.
10. Your document's status will change from Pending upload to Submitted once it has been successfully uploaded.