For fleets that operate across borders or otherwise need more granular control over which compliance rules apply to their drivers, we offer a Compliance Configuration page. This page lets admins select which rulesets currently supported by Samsara apply to their drivers, so infringements and drive time calculations will align with the appropriate laws.
How it Works
Customers can configure their organisational profiles by going to Settings > Fleet > Compliance. By default all customers will have the following rules enabled:
EU Tachograph, EU Working Time, EU Drivers' Hours: all customers with a European locale

UK Working Time: all customers with a UK locale

Arbeitzeitgesetz: all customers with a DE locale.
Once selected, you will be able to see a summary of all the different rulesets that are applied to your fleet, and within those rulesets which individual rules are enabled.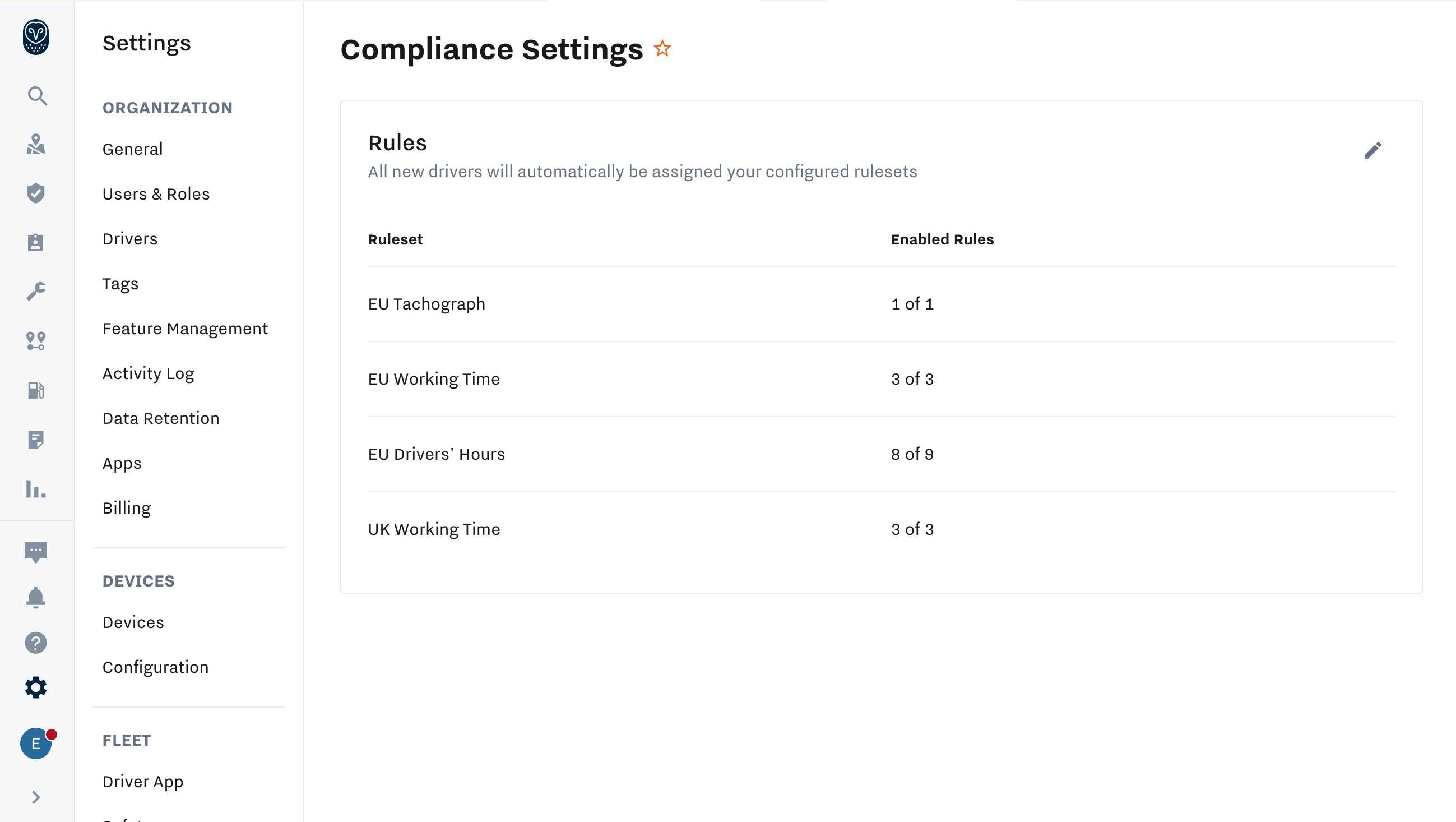 If you would like to edit these, you can remove entire rulesets or individual rules. We have also linked each regulation to the respective regulatory document to cross check the official language of the rules so you can be sure which rules apply to your drivers.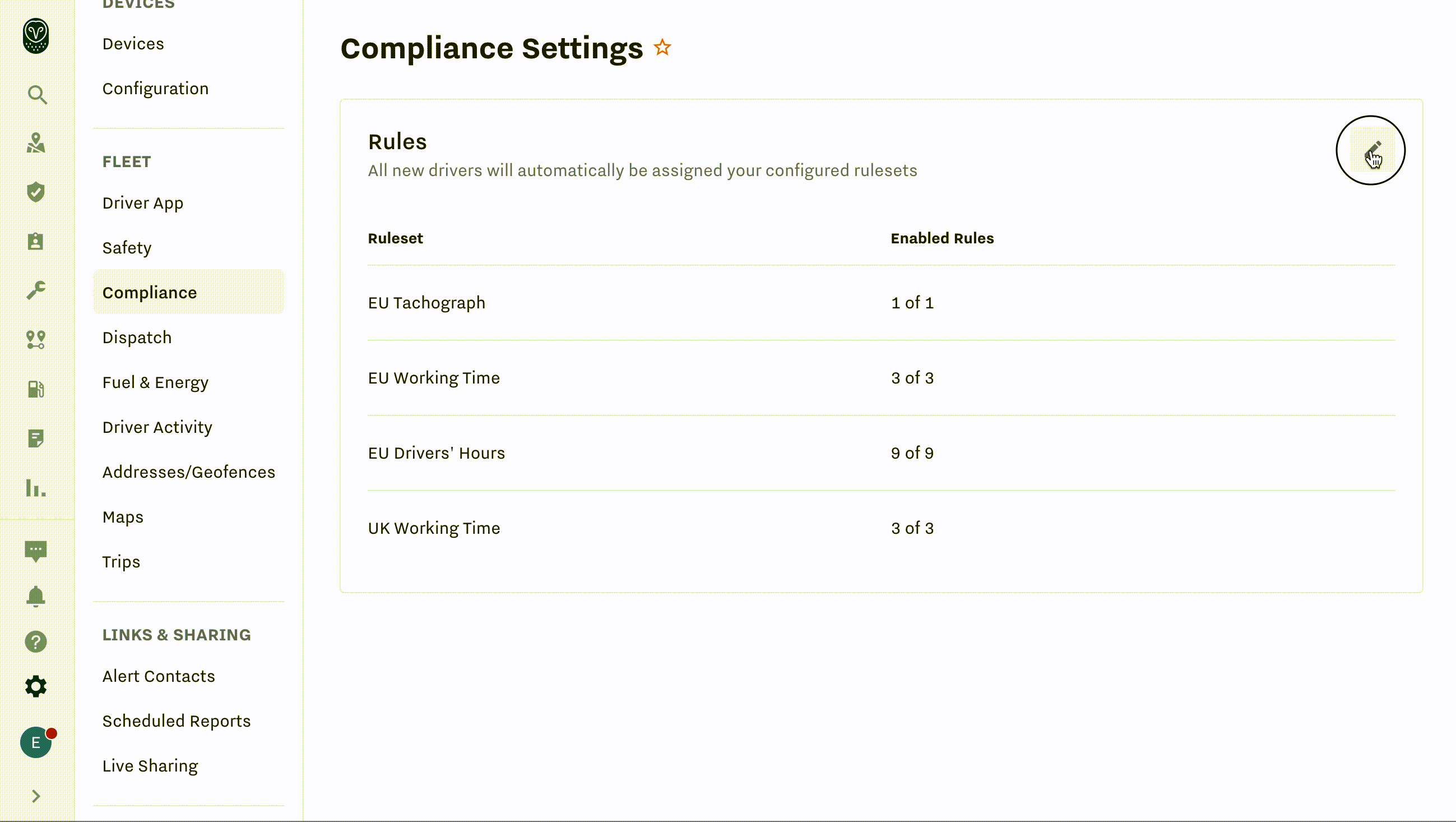 Once saved, the infringement report will no longer track drivers against these individual rules.