You can use the Data Usage Report to view a monthly overview of your fleet's WiFi hotspot usage, determine driver coaching on WiFi usage, and decide if more or less data coverage is needed for your fleet.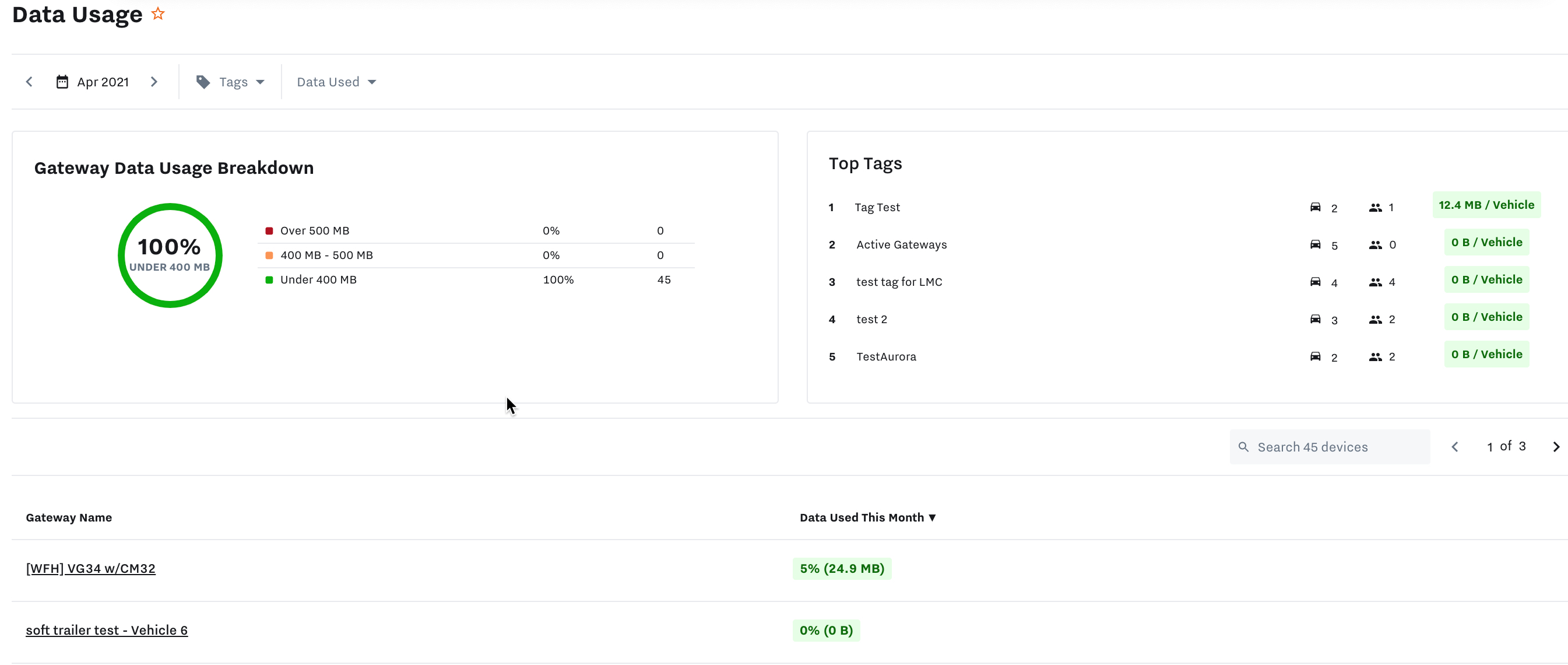 Navigate to Reports (

) > Devices > Data Usage to view the Data Usage Report which summarizes your fleet's data usage by total use, tags, and by specific gateways.
The Gateway Data Usage Breakdown widget provides a summary of overall data usage for the time period selected and also shows a breakdown of gateways based on the amount of wifi hotspot data used. You can use this information to gauge the adequacy of your current data coverage license. The Top Tags widget provides the top 5 tags with the highest data usage to allow you to focus on specific subsets of vehicles and their data hotspot usage.

You can drill down into specific devices by selecting a specific gateway. You can also focus on specific subsets of usage by choosing a one month time frame, using the device search, filtering by tags, or selecting a Data Used block of over 500MB, 400 MB-500MB, or under 400MB.