Note
This exemption is compatible only with drivers running the Federal Property ruleset.
You can deem a driver eligible to claim the 16-Hour Short-Haul Exemption (Big Day) §395.1(o). Claiming this exemption has the following effects:
Increases driver shift time from 14 hours to 16 hours for the day

A banner appears on the HOS log to highlight the exemption

Claimed and unclaimed events will add a remark in the HOS log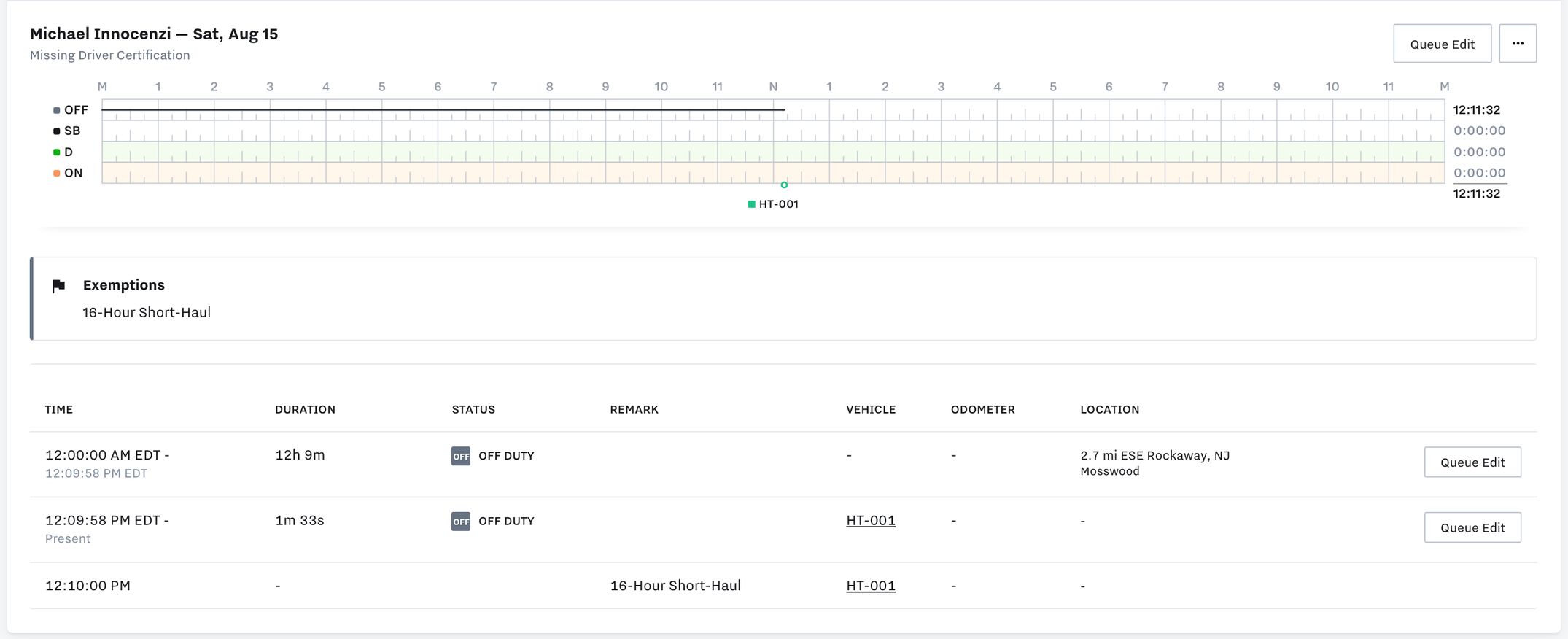 To enable this exemption for drivers, see Enable Exemptions for Drivers.