Overview
Samsara integrates with PCS Software so that you can view fleet GPS and driver HOS data from Samsara within PCS Software to make data-driven dispatch decisions.
The integration includes the following features:
Send low-latency GPS data from the vehicle fleet to PCS

Send driver HOS summary to PCS
Requirements
PCS
None
Samsara
A read-only API Access Token from Samsara with Read Scopes.
Deployment
PCS built the integration and will assist with deployments as needed. Follow the steps below to get started. If there are any issues, please reach out to PCS Support.
Samsara
Log into your Samsara dashboard and navigate to

Settings

>

API Tokens

Create a

Read

token named "PCS Integration" (learn about how to create an API token

here

)

If you are using

Tags

, grant Tag Access (default is "Entire Organization")

Select the following

Scopes

for this integration:

Vehicles

category

Read Vehicles

Read Vehicle Statistics

Drivers

category

Compliance

category

Read ELD Compliance Settings (US)

If additional scopes are needed or you do not know which scopes to include, you can default to Global

Read

Scopes

Send the Samsara API Token to your PCS rep and request the Samsara integration

PCS will guide you through any remaining steps to enable the integration.
PCS
To continue setting up the integration, complete these steps within PCS. PCS built the integration and will assist with setup and configuration as needed.
Enter your Samsara Group ID and API Key in PCS

Enter your Samsara Gateway Names for each truck in PCS. To retrieve HOS data from Samsara, enter the driver's phone number.
Note: In PCS Software, the Terminal ID represents the Samsara Vehicle ID. You can retrieve the Vehicle ID by using the Vehicles API, by viewing the Samsara Vehicle ID in the URL for the specific vehicle in Samsara, or by exporting a list of vehicles. If you need additional help locating the Vehicle ID reach out to Samsara Support.
Below are screenshots of where you can find the Samsara credential login within your PCS environment: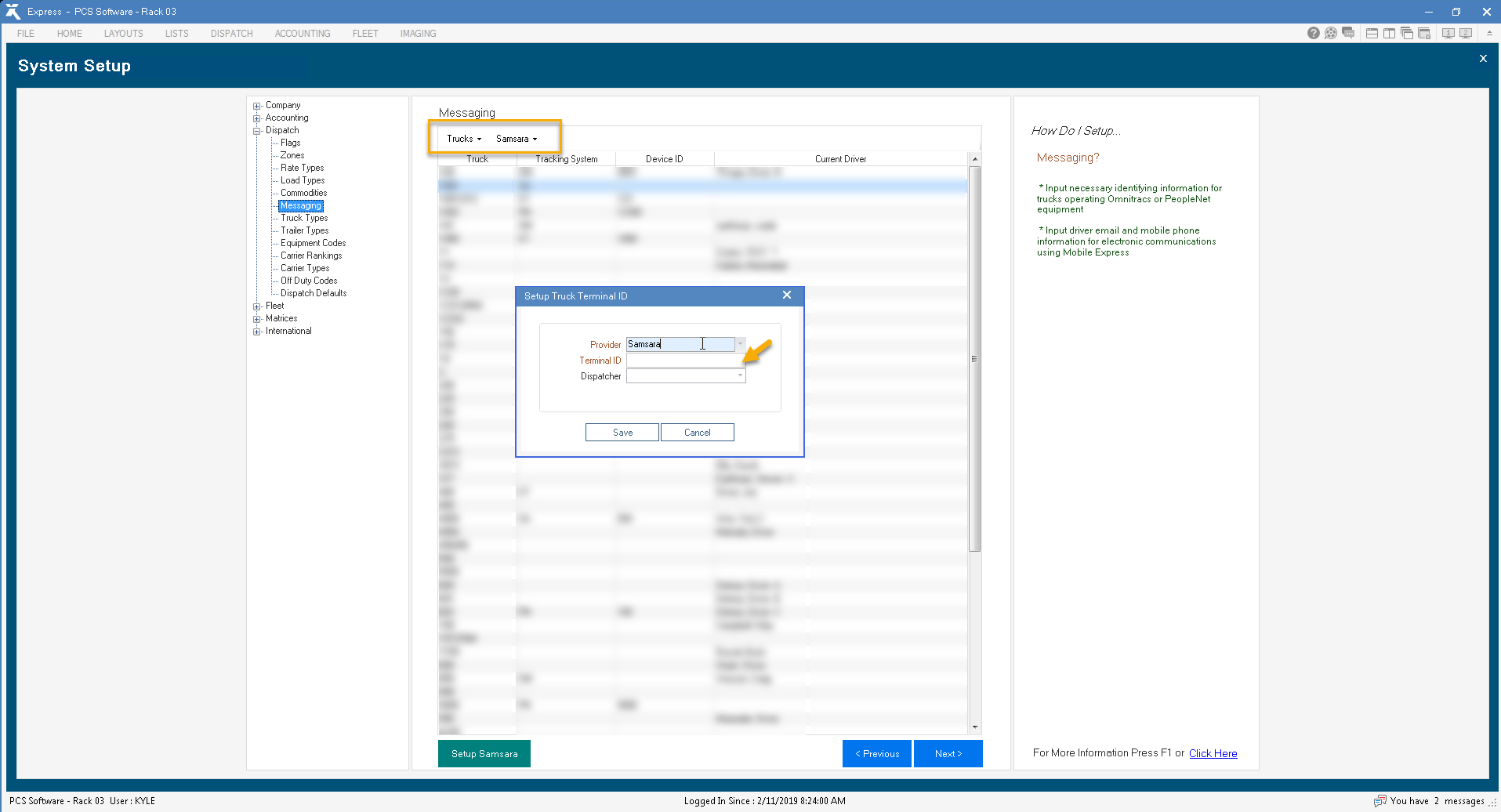 ]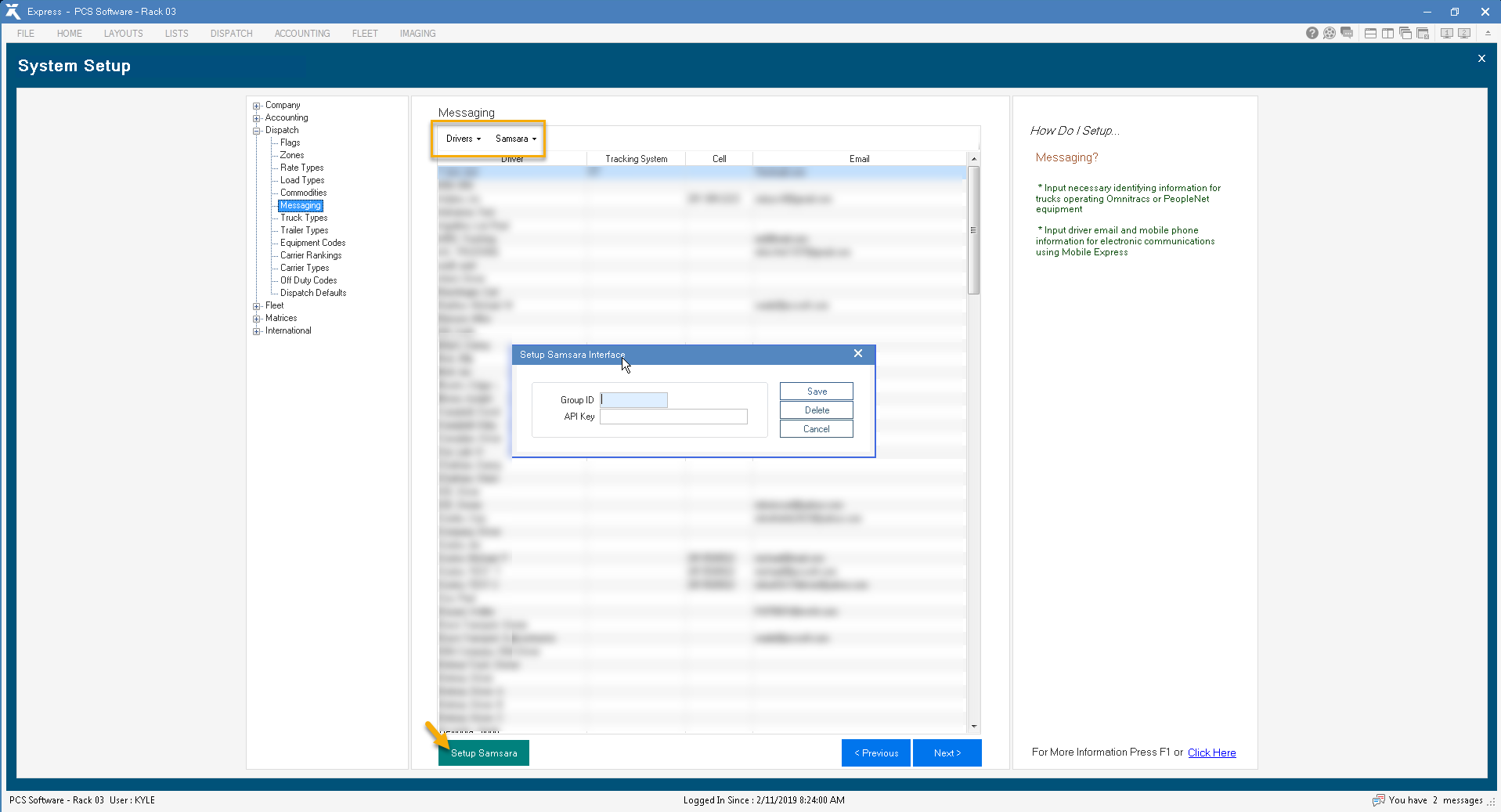 Support
For support related to this integration, contact PCS.
Phone: (800) 474-8239

Email: Support@PCSSoft.com