Samsara provides the ability to integrate with PCS Software, which will sync HOS and GPS tracking across the two systems.
To set up the integration:
1. Enter your Samsara Group ID and API Key
2. Enter your Samsara Gateway Names for each Truck. In order to use the HOS portion, enter in the driver's phone number.
Below are screenshots of where you can find the Samsara credential login within your PCS environment: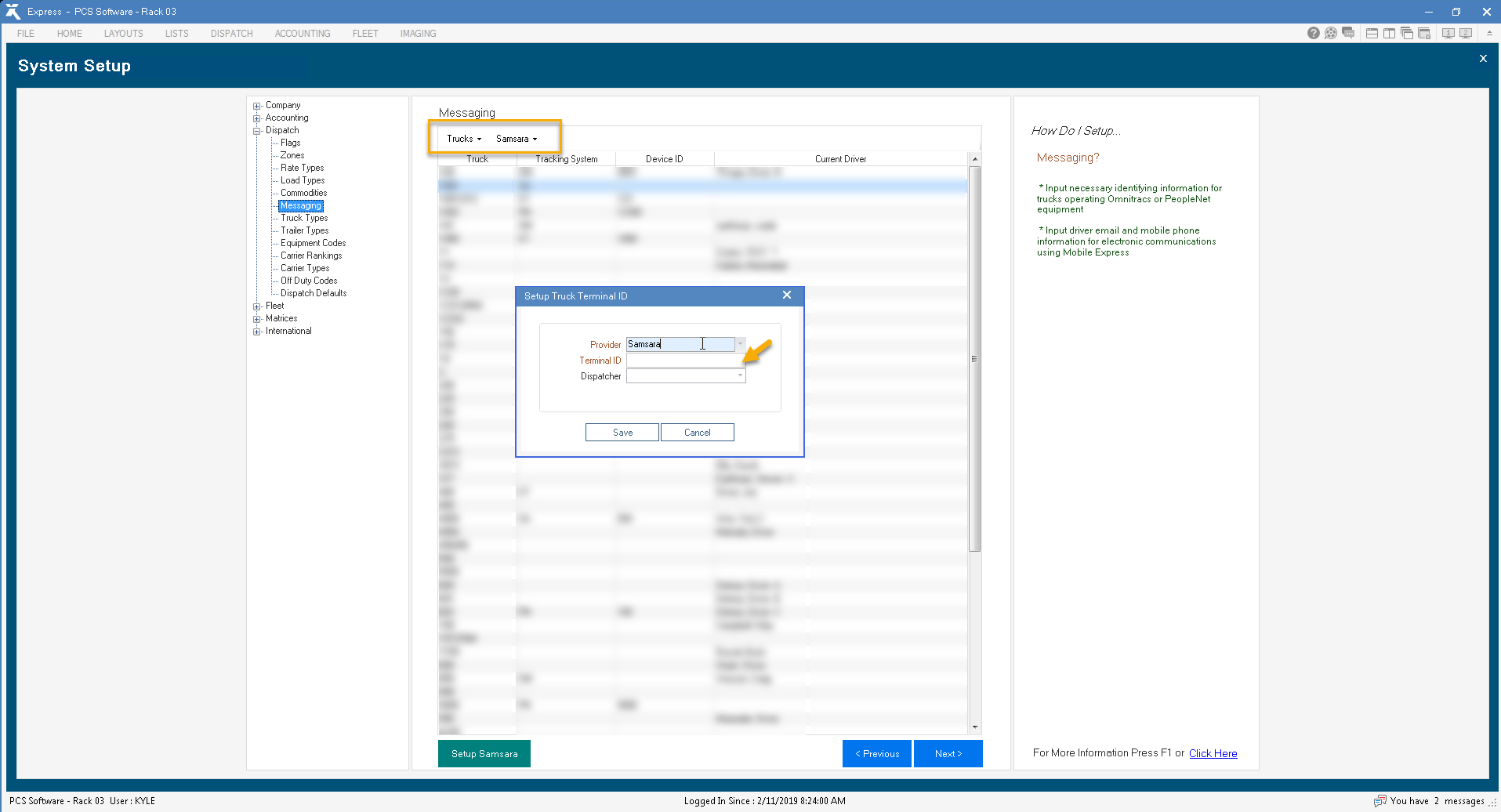 ]