Samsara provides the ability to integrate with Slack. The integration allows you to receive alert notifications via individual Slack messages or Slack channels. 
Step 1: Select the Slack channel you want to send alerts to. 
You can configure the integration on the Settings > Apps > Slack tab. From here, you can click on the Slack integration to connect your Slack instance to Samsara. Select the channel that you would like Samsara alerts to show up in. If you would like to set this up for multiple Slack channels, you can click on the "Add to Slack" button multiple times to add this.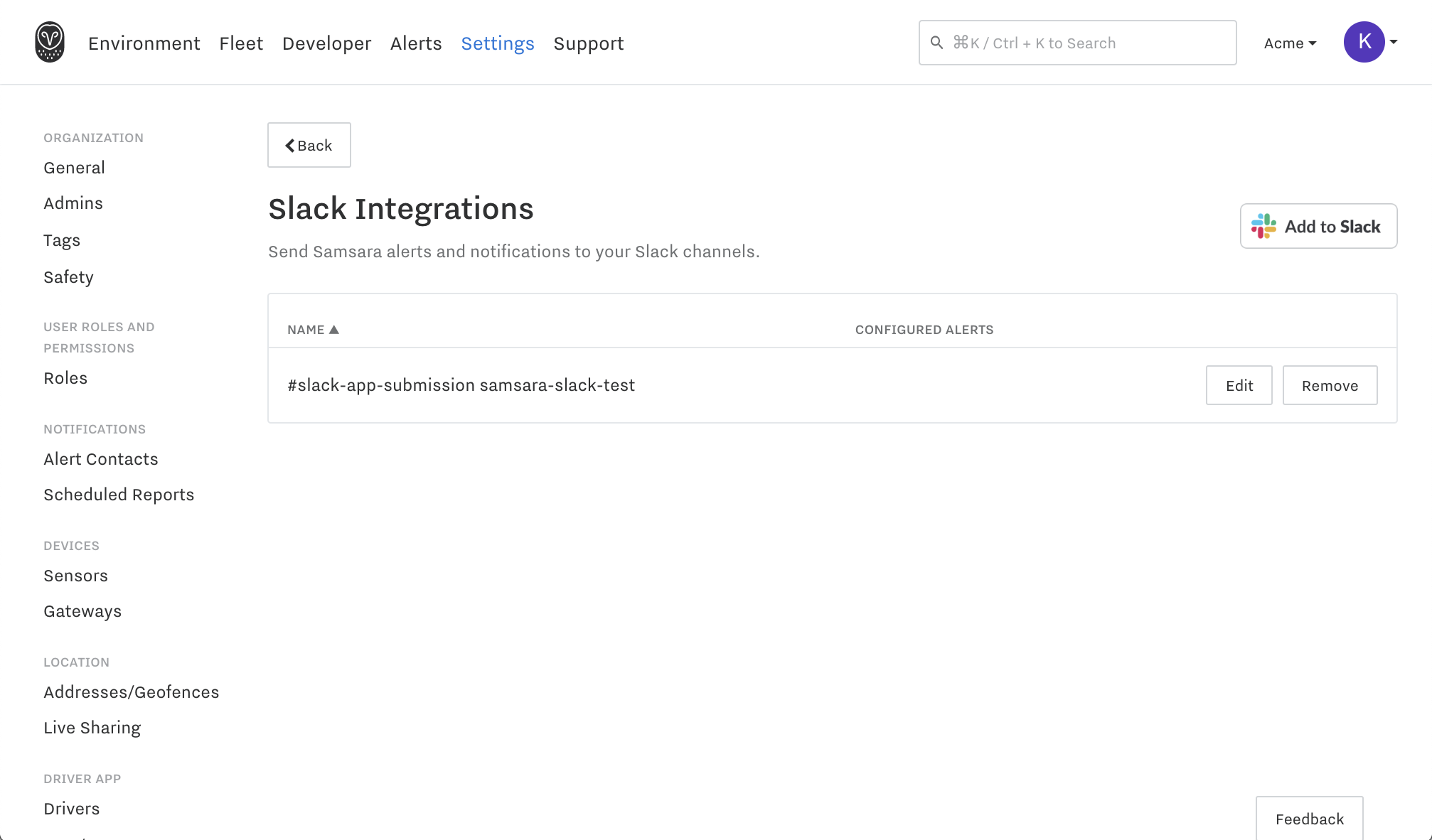 Step 2: Assign alerts to a given channel.
Now that you have setup the connection between Samsara and Slack, you can now select which alerts should show up in each channel. 
Navigate to the Alerts section. For a given alert, you can now select the option to have an alert send a notification to Slack.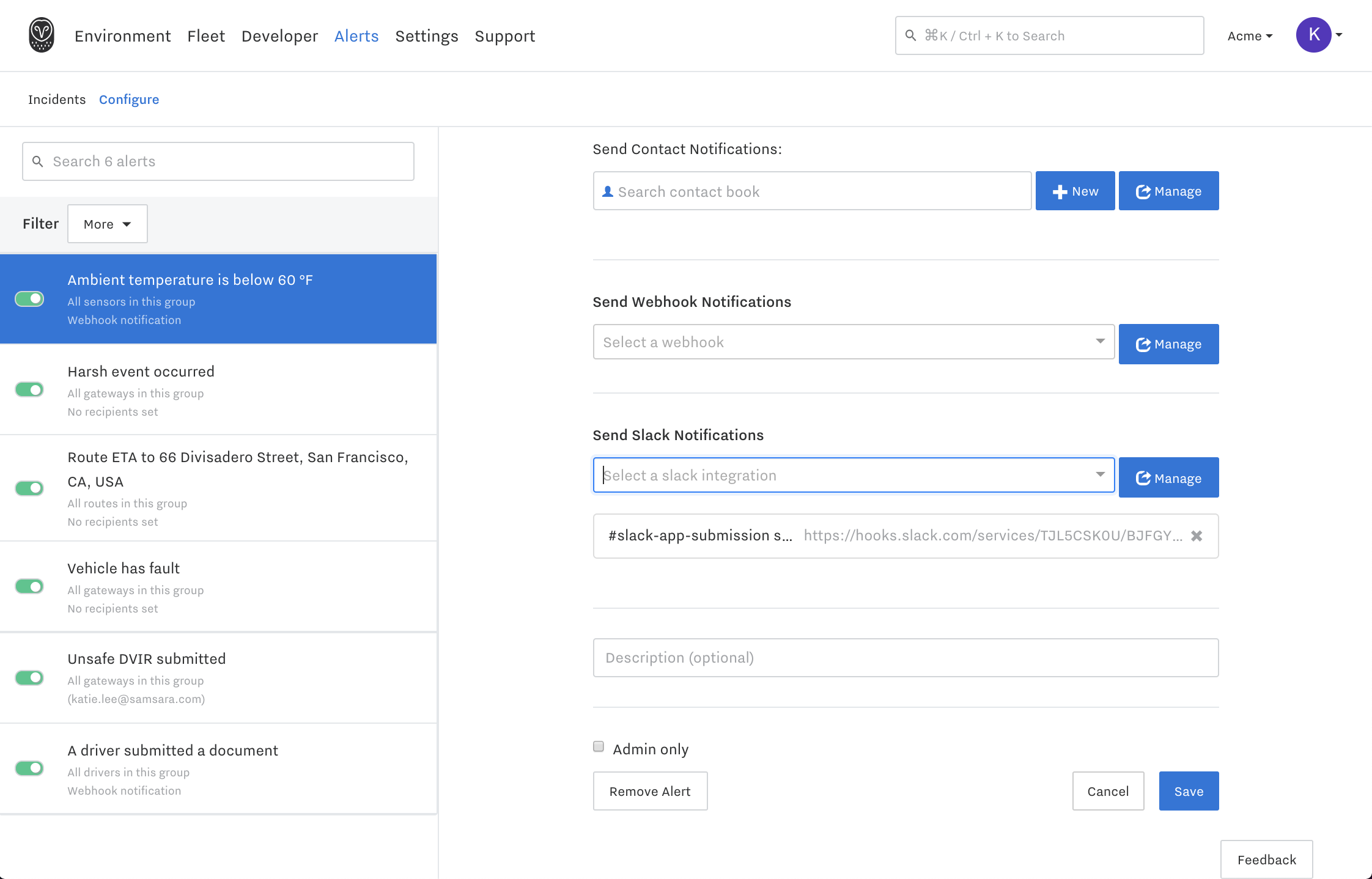 For any future alerts, "Samsara Notifications" bot will post a message with the alert details.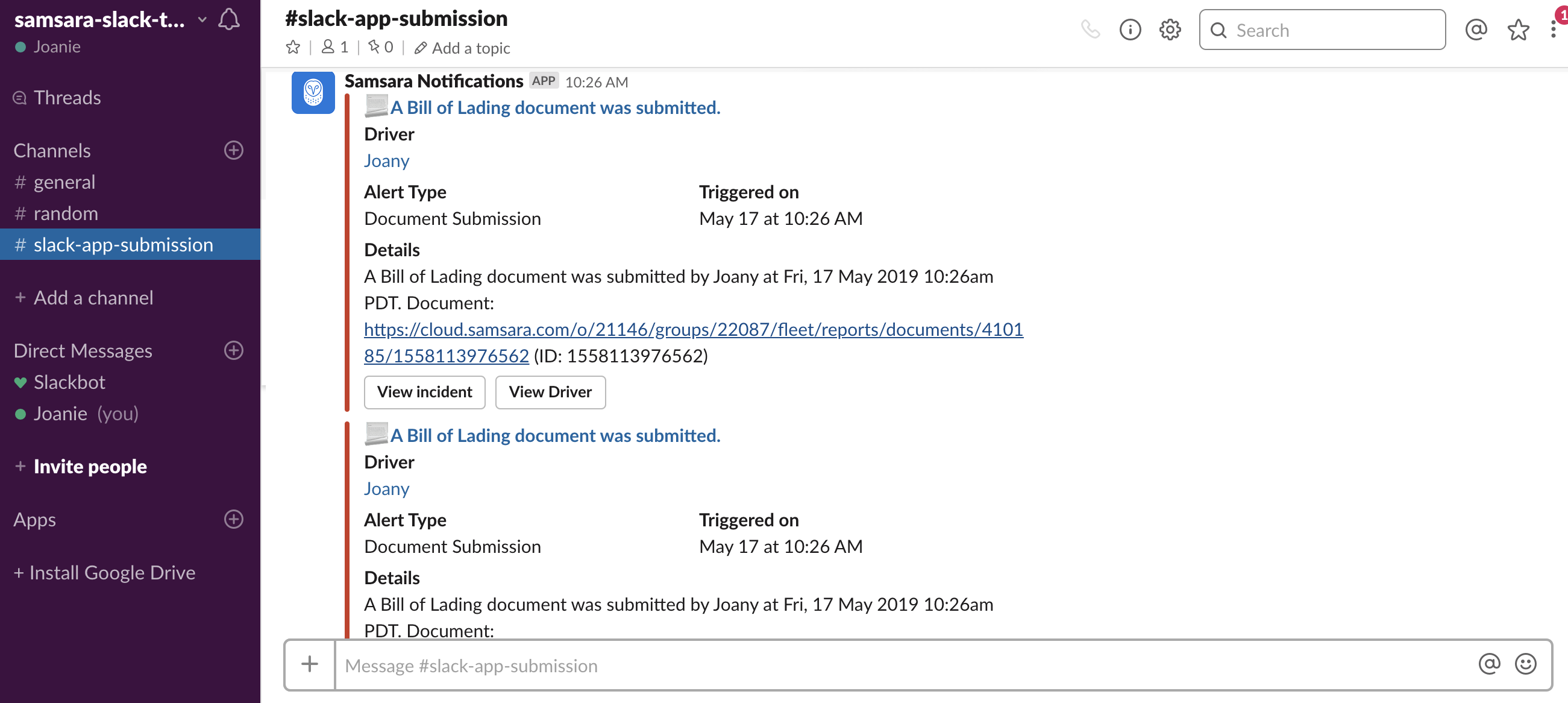 Note: This is not yet available for Unsafe DVIR alerts.
As always, feel free to contact Samsara Support if you need help finding the right information or have any questions about the integration.