Some Samsara integrations require something called a Group ID in order to enable the integration. Group ID can be viewed on the API Tokens Settings page. On your Samsara dashboard, navigate to Settings > API Tokens.
Once you have created at least one API token, please look at the Documentation / Example API calls section of the page to find your Group ID.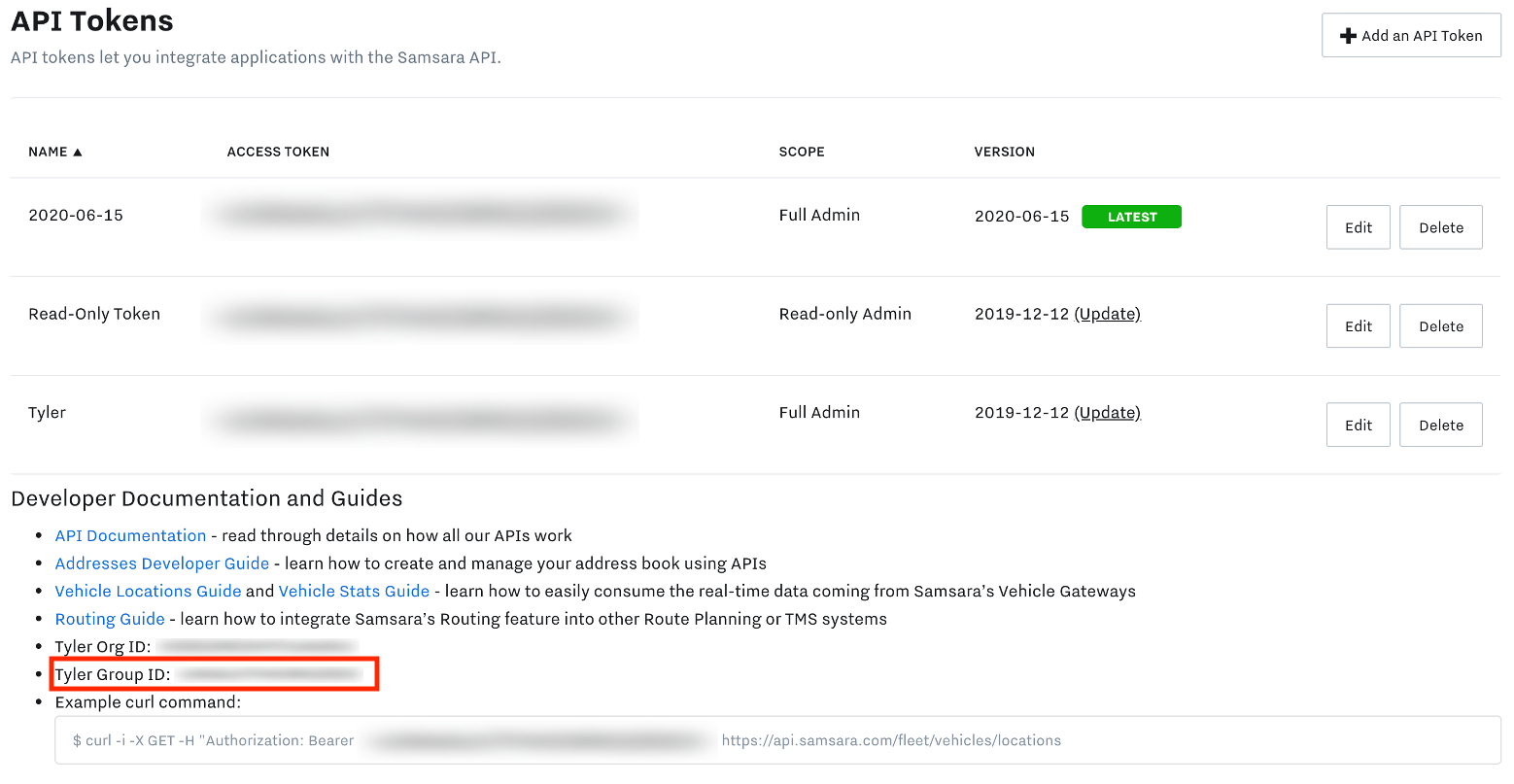 Note: Group ID is no longer required by Samsara's API, and new integrations should not need to use it.