By default, the Safety Score on the Safety Report is calculated using a mix of Harsh Events, Speeding Events, and AI-detected Unsafe Driving Behavior events that are equally weighted.
To help you quickly and easily identify the safety score severity, the chart is color-coded in the following ranges:
Green: 90+

Orange: 80-89

Red: 79 or lower
To calculate the score: Start with a potential safety score of 100, subtract 1 for every categorized safety event (harsh brake, acceleration, rolling stop, crash, or turning) per 1000 miles driven, then subtract the percentage of Time Over Speed Limit of the Total Time Driven, and finally subtract the percentage of AI-detected Unsafe Driving behavior over Total Time Driven.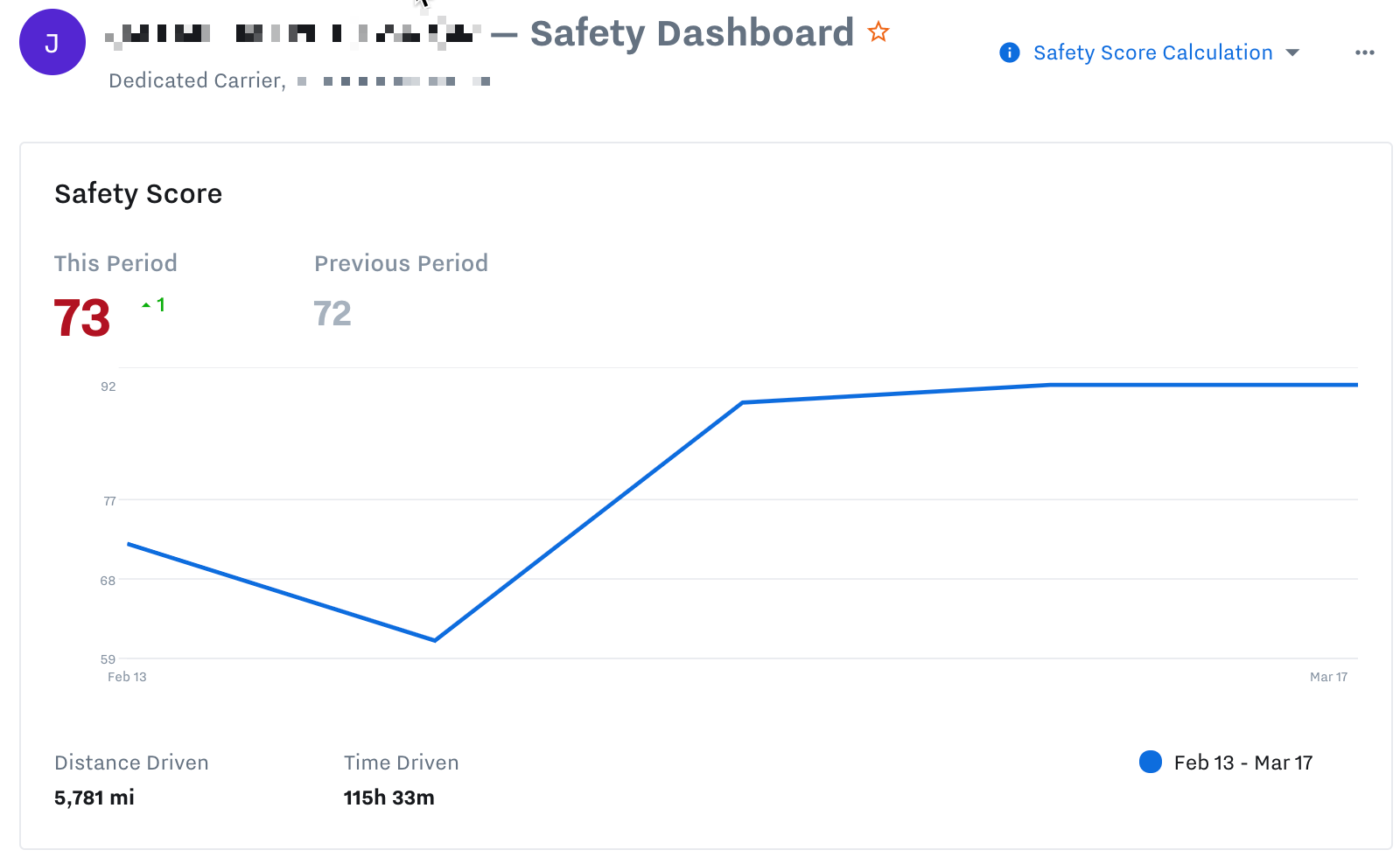 Safety Score Calculation
In the example above, you can calculate the driver's score using the following equation:

You can also override the default Safety Score calculation and configure weights for the events that matter to you most. For more information, see ​Safety Score Configuration​​.