When you are not on the Samsara Driver App, the Driver Portal gives you another way to access important account information from any device, at any time. You will get visibility into your Hours of Service and Safety Stats, including a breakdown of harsh driving events, and you can access training videos. Additionally, you can certify logs to make sure you are staying compliant.
Where Do I Log In to the Driver Portal?
To access the driver portal go to cloud.samsara.com/signin_driver. You will need a Fleet ID, Driver's Username, and Password - these are the same credentials you use to log into the Samsara Driver App.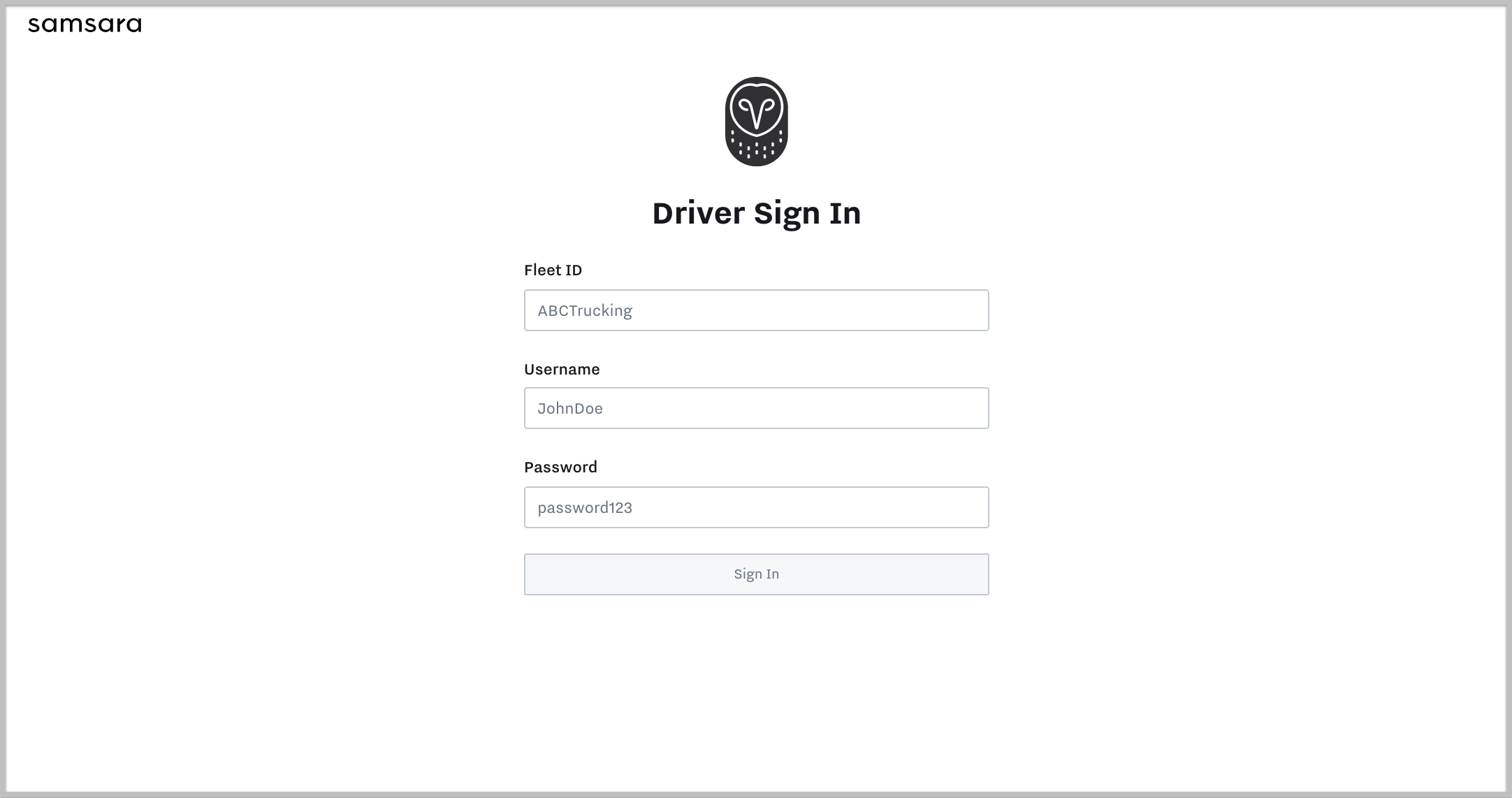 What Can I Find in the Portal?
The driver portal has three tabs: Safety, HOS (Hours of Service), and Training Videos.
The

Inbox Tab

allows you to review safety event videos that have been shared with you by your Coach.

The Safety Tab shows your safety score, details about your total driving time, and harsh events.
The HOS Tab

shows your Hours of Service logs for the past eight days. In this portal, you can certify your logs, as well as update Trailer Name and/or Shipping ID.

The Training Videos tab allows drivers to review Driver App how-to videos.
How do events show in the Inbox Tab?
The Inbox tab allows you to review your safety videos that have been shared by the Coach or Safety Manager. Once you mark events as reviewed, the Inbox tab will display what events have been reviewed.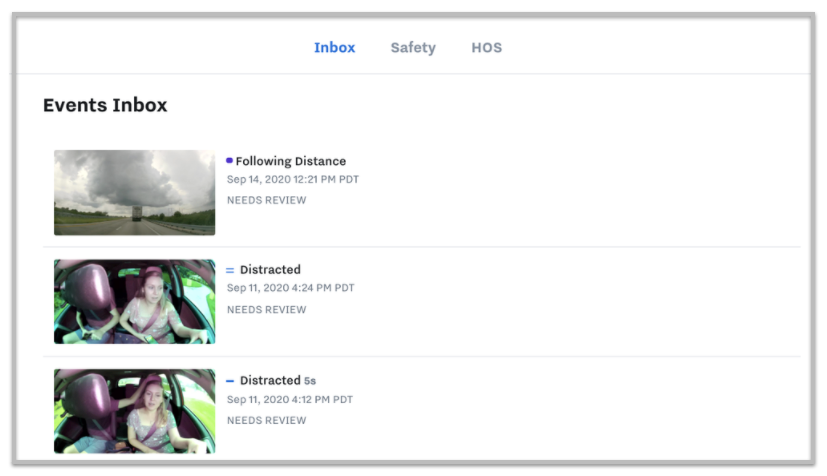 What is a Safety Score?
The Safety Score is calculated using a mix of Total Harsh Events, Total Miles Driven, Total Time-Driven, and time Over Speed Limit. You can read more about the Driver Safety Score here.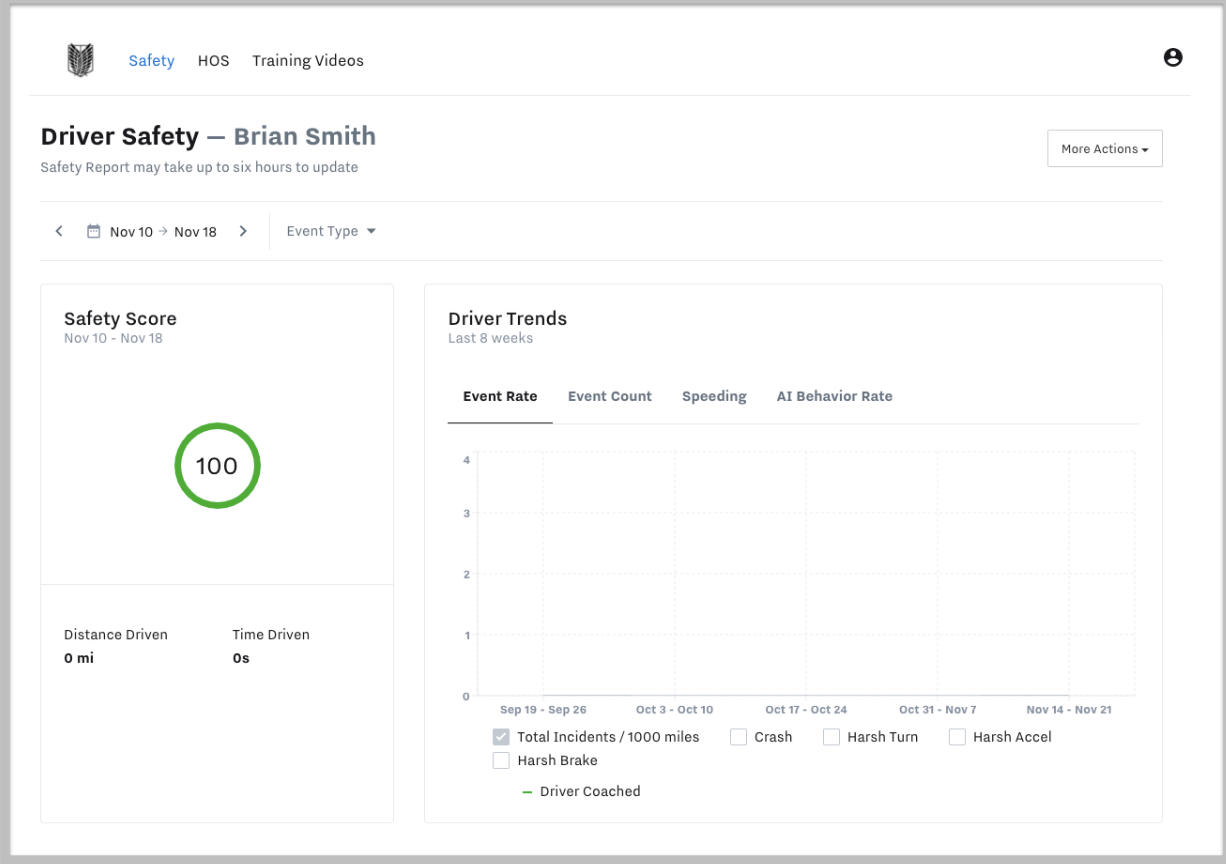 Where can my Drivers learn more about the Driver App?
Learn more about managing the Driver App under the Training Videos tab. Available topics include a General Overview of the app as well as US Hours of Service.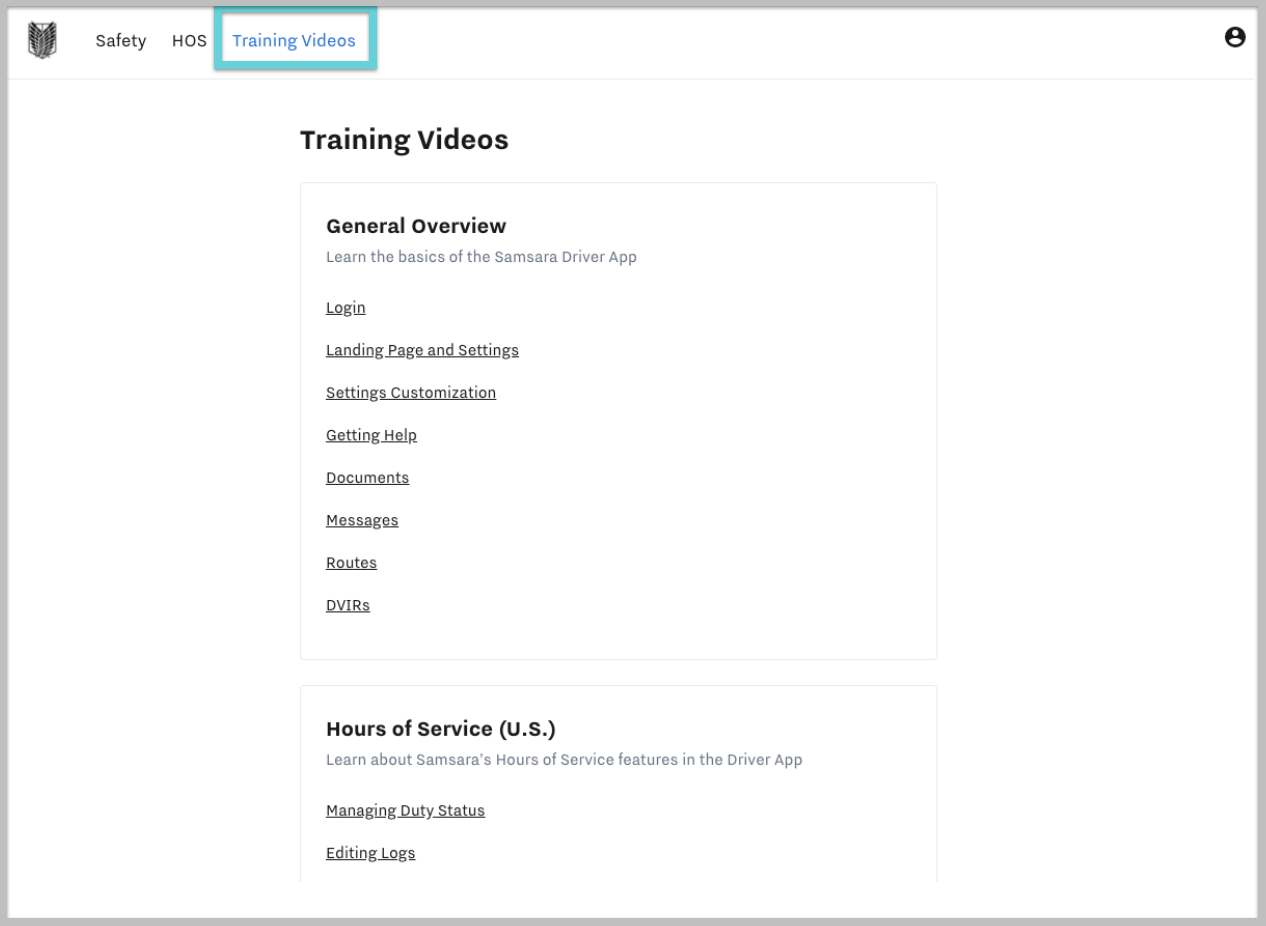 How Often Does the Data Update?
Samsara updates data in real-time.
Can I Edit My Logs in the Portal?
Currently, you can only edit logs in the Samsara Driver App. We hope to add this option to the Driver Portal in the future.
Can I Print My Logs in the Portal?
Yes, you can print your logs in the portal. Once signed in to the portal, go to the HOS Tab. From the HOS Tab, confirm the driver and filter date. Select Expand All and then right click on your mouse -> print.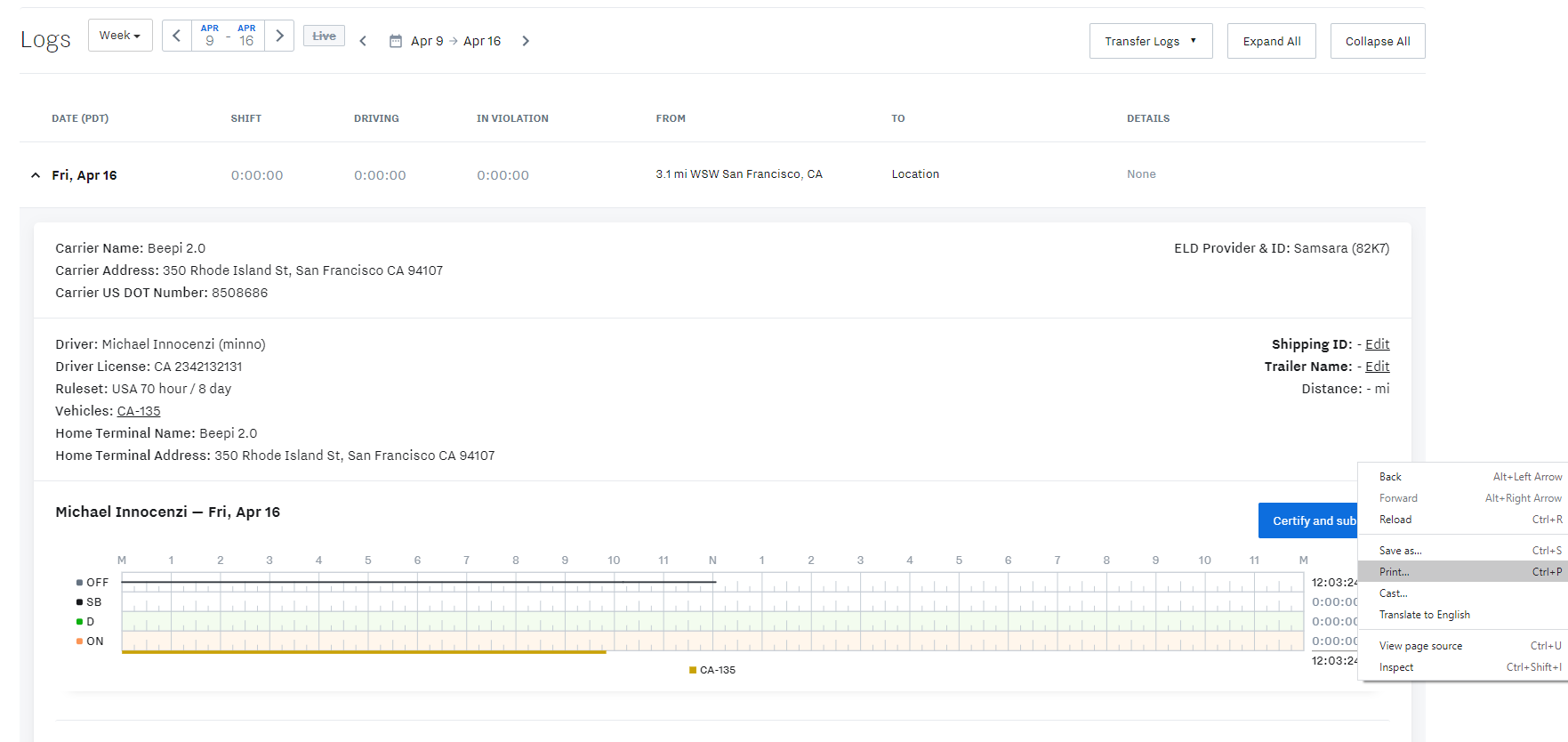 Can I Email My Logs?
Yes, select Email Logs and select Email to custom recipient.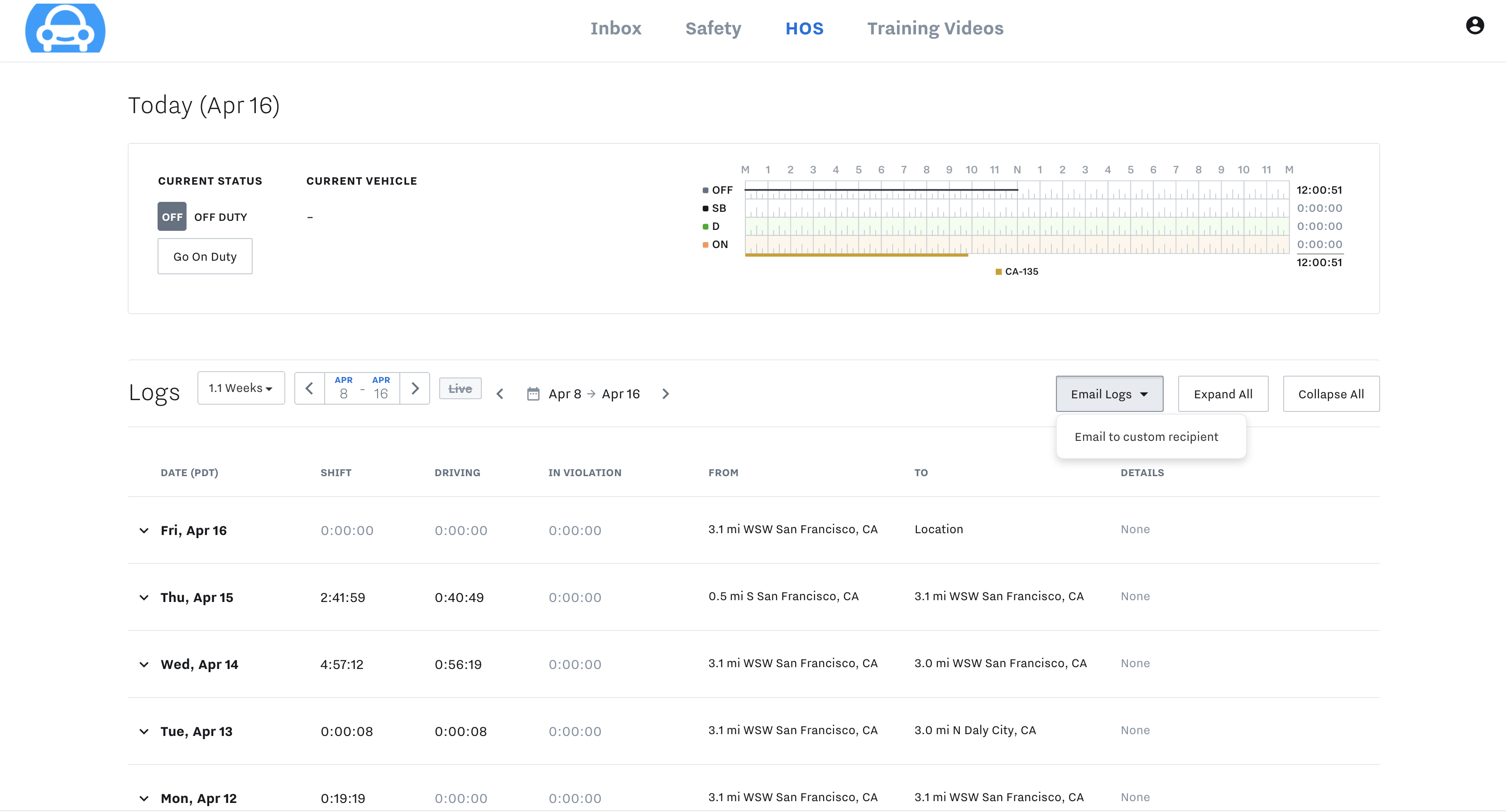 How Do I Select Logs From Last Week or Last Month?
The default date selection is eight days. You can change the number of days that data is displayed by using the calendar selector in the top right.