The Samsara Fleet App enables you to monitor and access information about your fleet on the go. You can download the Samsara Fleet App directly from the Apple App Store for iOS devices or the Google Play Store for Android devices. After you download the app, sign in using the same credentials that you use to log in at cloud.samsara.com.
If you manage fleets for multiple organizations, you can easily change between them in the app. To switch organizations, tap on your initials on the right hand side of the search bar. This will open a menu where you can sign-out, leave feedback, or change the organization.
The Samsara Fleet App provides the following views:
The default page on the Fleet App is the Map overview which shows the current location of your organization's assets and provides a high level view of all assets along with the ability to interact and manage each asset. You can swipe up to view a summary of all assets which includes the asset name, any assigned drivers including the asset status, and the last known asset location.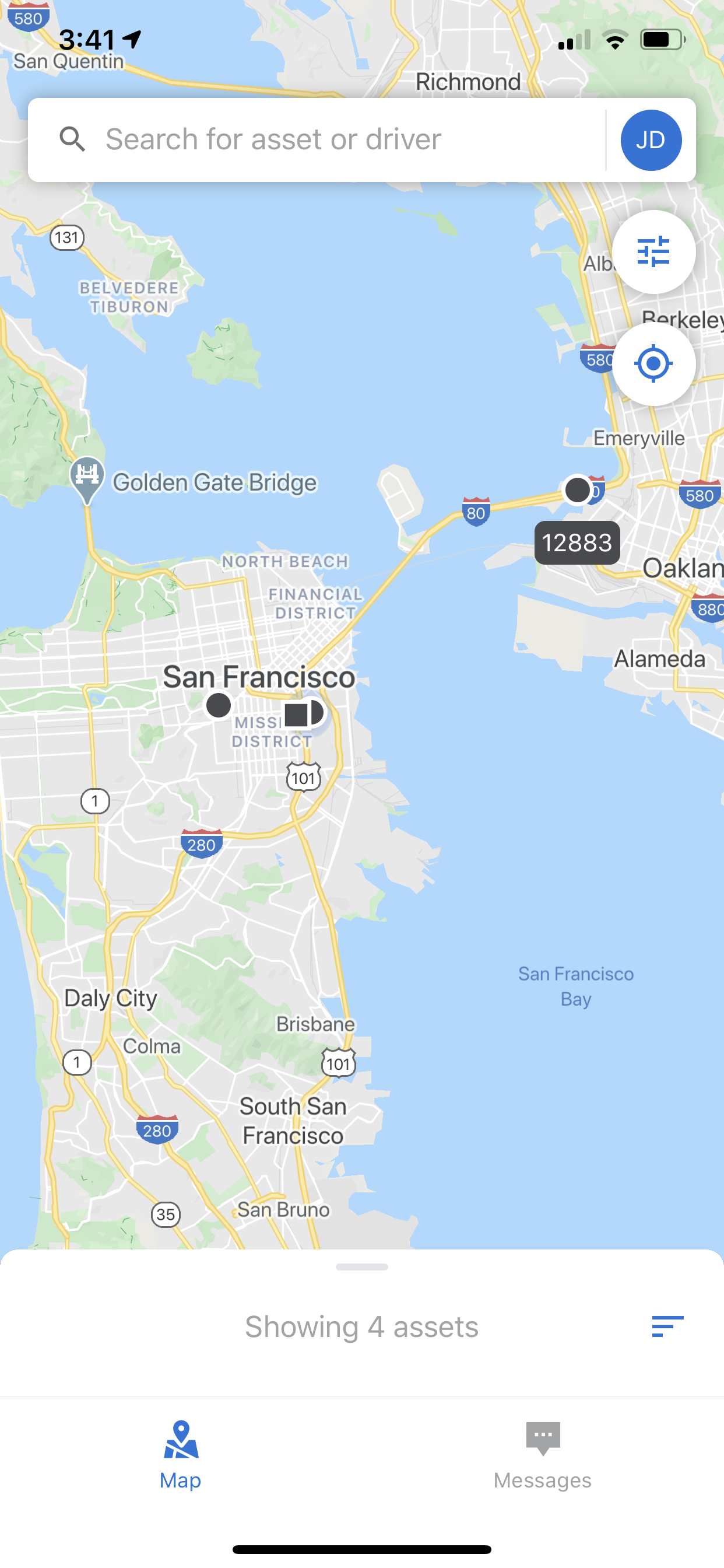 To view additional asset details, select the asset from the summary page or tap the asset name on the map which provides at-a-glance asset information, including asset sensor and diagnostic data, as well as shortcuts to communicate with the driver via phone or message. From here, you can also create a public live share link to share live locations and ETAs to customers in a single tap or open the asset location on your mobile device's map.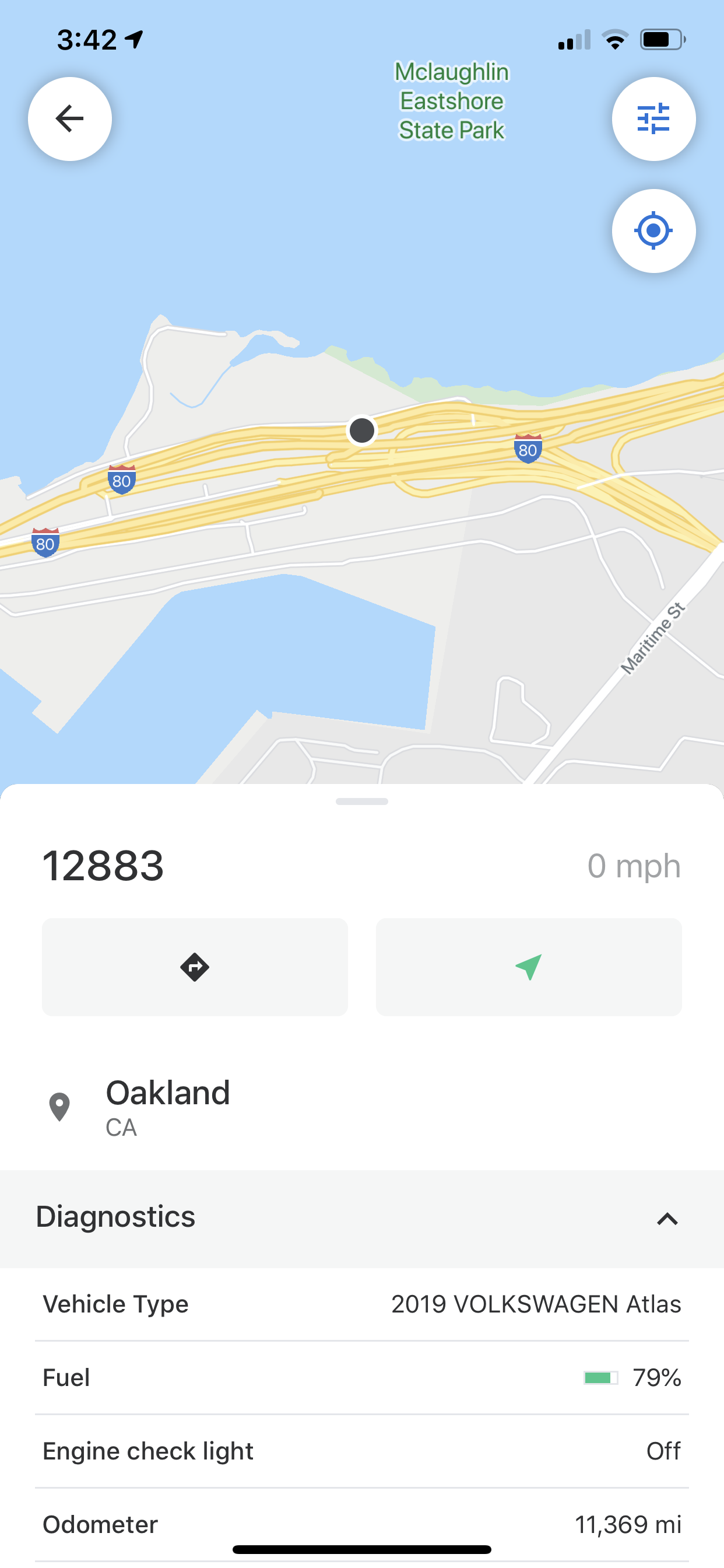 The Safety Inbox allows you to easily review dash cam footage on your mobile device, respond to incidents as soon as they occur, and coach drivers from anywhere. You can also quickly exonerate innocent drivers by downloading videos to your mobile device and sharing them with law enforcement on the spot. From the safety inbox, you can view the most recent incidents as sorted by event status: Needs review, Investigated, or Retrieved which allows you to download footage of archived events.
You can review past communications or message your drivers directly while on the go using the Messages tab. To send a new message, select (+), select all applicable drivers, create the message and click send. Messages can optionally be configured to be delivered as push notifications to your mobile device. To configure this per tag, navigate to Settings > Notifications and select the 'Messages' toggle.


Quickly and easily review recent event alerts by navigating to the Alert tab. Alerts can optionally be configured to be delivered as push notifications for mobile devices in your org. To do this, select 'push notifications' as an option for users when configuring new and existing alerts from the Samsara Cloud:

More (...)
Select More (...) to view additional app settings and customize your experience. From here, you can perform the following functions:
Switch Organizations: View other organizations linked to your account and switch to them as needed.

Select Language: Choose a language in which you want to display the Samsara Fleet App. Available options are German, English, English (UK), Spanish, Spanish (Latin America), French, French (Canada), Italian, Dutch

Drivers: View information such as location, status, vehicle assignment. If needed, you can also contact your driver by phone or send a message to the driver in the Samsara Driver App.

Install Devices: Use the guided workflow to quickly onboard a new gateway or camera. For more information, see Install Vehicle Gateways and Dash Cams with Samsara Fleet Mobile App.

Send Feedback: To provide feedback to Samsara about the Samsara Fleet App, enter a description of the feedback and click Send.

Sign Out: Sign out of the Samsara Fleet App.