Samsara's new fleet application provides the ability for users to access information about their fleet on the go in a native smartphone application.
Accessing Samsara Fleet
The app can be downloaded directly from the Apple App Store for iOS devices, or the Google Play Store for Android devices. Once downloaded, users should sign in using the same credentials that they use at cloud.samsara.com
Map Overview
The landing page after log-in is the map overview, which shows the current location of the organization's assets.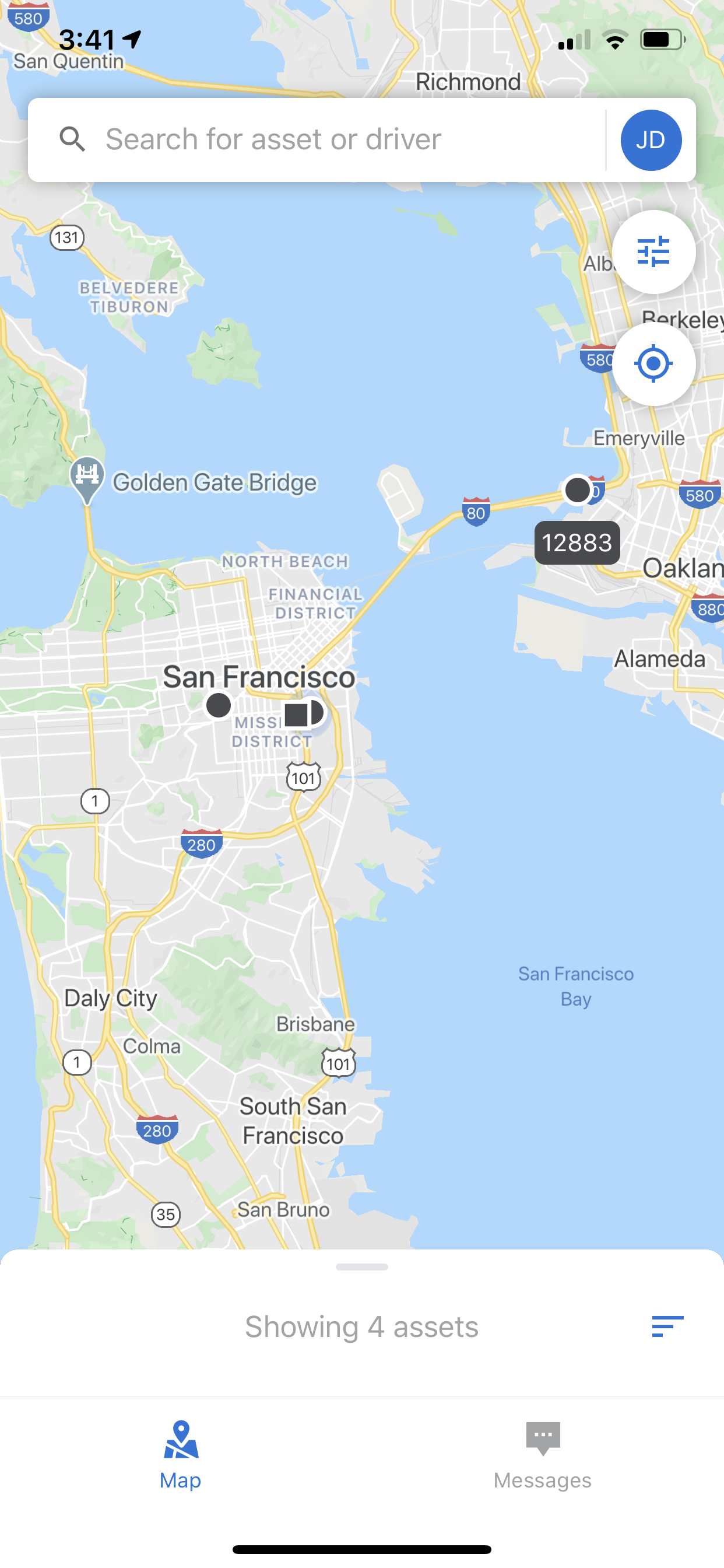 Asset Details
By tapping on one of the assets, the user is able to view more details about that asset. This detail includes:
Current driver
Time until next HOS violation (US/Canada only)
Select diagnostics information
The current reading for any sensors attached to the gateway (e.g. environmental monitors)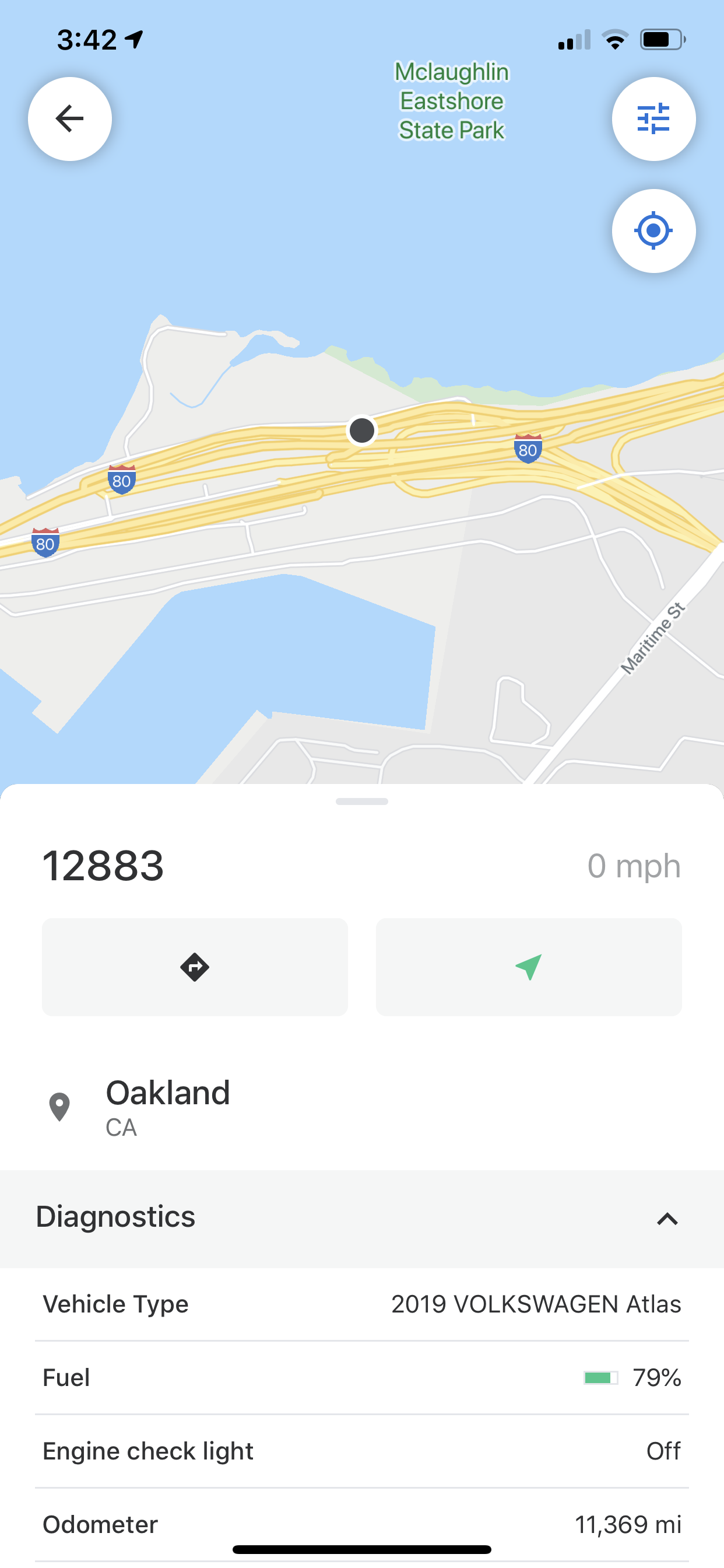 Changing Organizations
Users who have access to multiple organizations can easily change between the organizations that they are viewing. This feature can be found by tapping on the user's initials found on the right hand side of the search bar. This will open a menu where users can sign-out, leave feedback or change the currently viewed organization. See the gif below for an example.