PTV Navigator is a popular app that provides turn by turn navigation for various vehicle types. With this new app integration, drivers will be able to use PTV Navigator as their preferred navigation app when using our Samsara Driver App.
How it works
The driver can select a route or a particular stop within the Samsara Driver App and click on 'Navigate'. In case that the PTV Navigator app is also installed on the same phone, the driver will then be able to choose his or her preferred navigation app and select 'don't ask every time' or 'always' (exact language will vary depending on the phone type), in the instance, they always want to use PTV Navigator. Alternatively, they will be asked every time when they click on 'Navigate' which navigation app they would like to use.
Once they choose PTV Navigator, the stop address will be automatically transferred to PTV Navigator, so that the driver can immediately start with the navigation. When clicking on the phone's 'back button', the driver will be directed back to our Samsara Driver App.
Please see below for screenshots of the main steps:
1. Go to 'Routes' in the Driver app
2. Select your current Route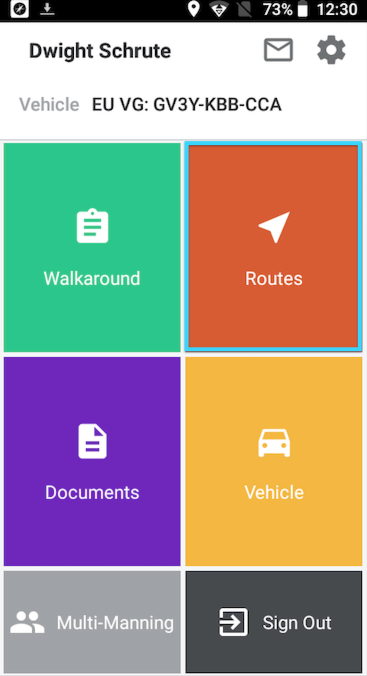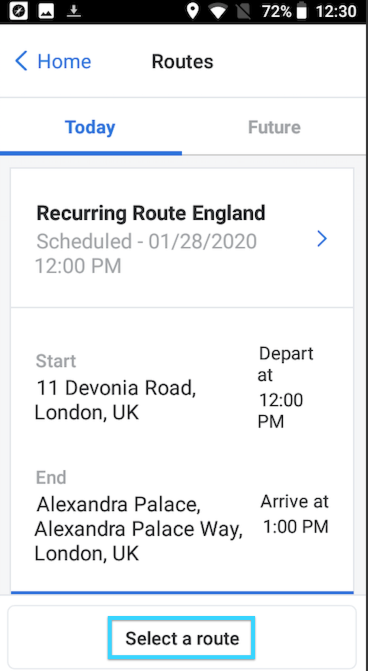 3. Either directly click on 'Navigate' (which will automatically choose the next stop in line for this route) or select One Stop from this route and click on 'Navigate' in the upper right corner
4. A new menu will open that allows drivers to choose their preferred navigation app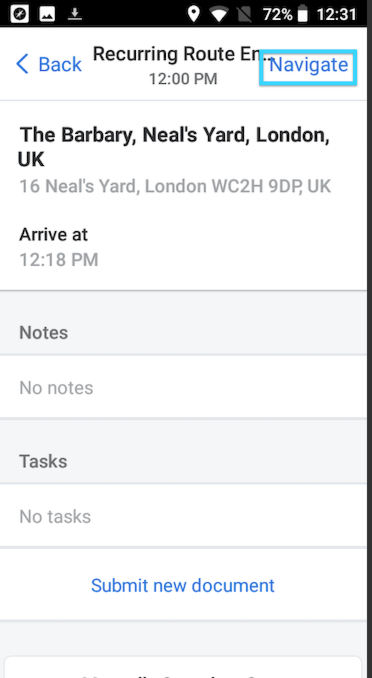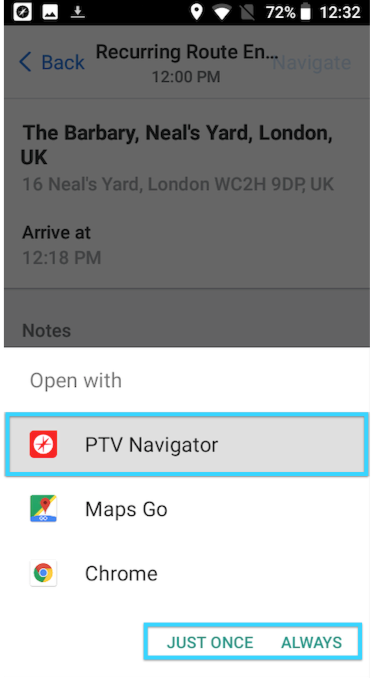 5. Select 'PTV Navigator' and the navigator will automatically open up with this stop's address pre-populated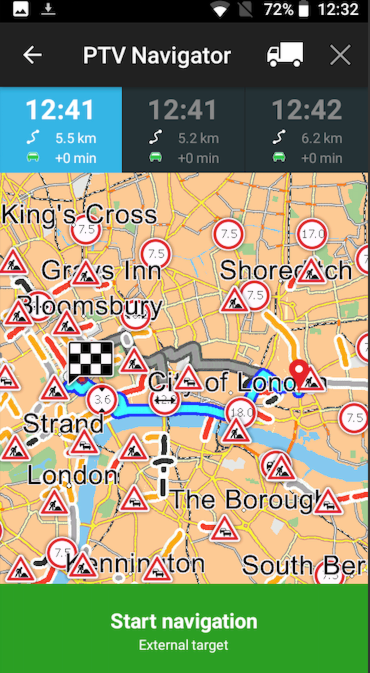 Technical requirements
Having both, the Samsara Driver App and PTV Navigator app installed on the drivers phone

Only available on Android since PTV Navigator does not have an iOS app
Troubleshooting
Scenario 1: Google Maps opens directly without giving different options in the Android app switcher. This means that most likely Google Maps has been selected as the default app before. To reverse that, go to (wording might be slightly different depending on the phone): Settings - Apps - Maps - Set as default - select "clear default"
Scenario 2: The Android app switcher opens up, but PTV Navigator doesn't show as an option to choose from. To correct that, go to (wording might be slightly different depending on the phone): Settings - Apps - PTV Navigator - Set as default - Select "Go to supported URLs" and select "In this app"
If issues persist please contact samsara.com/help