If you need to start over with any of your devices or need to wipe or lock the device for security reasons at any time, you can do so from the Samsara Dashboard.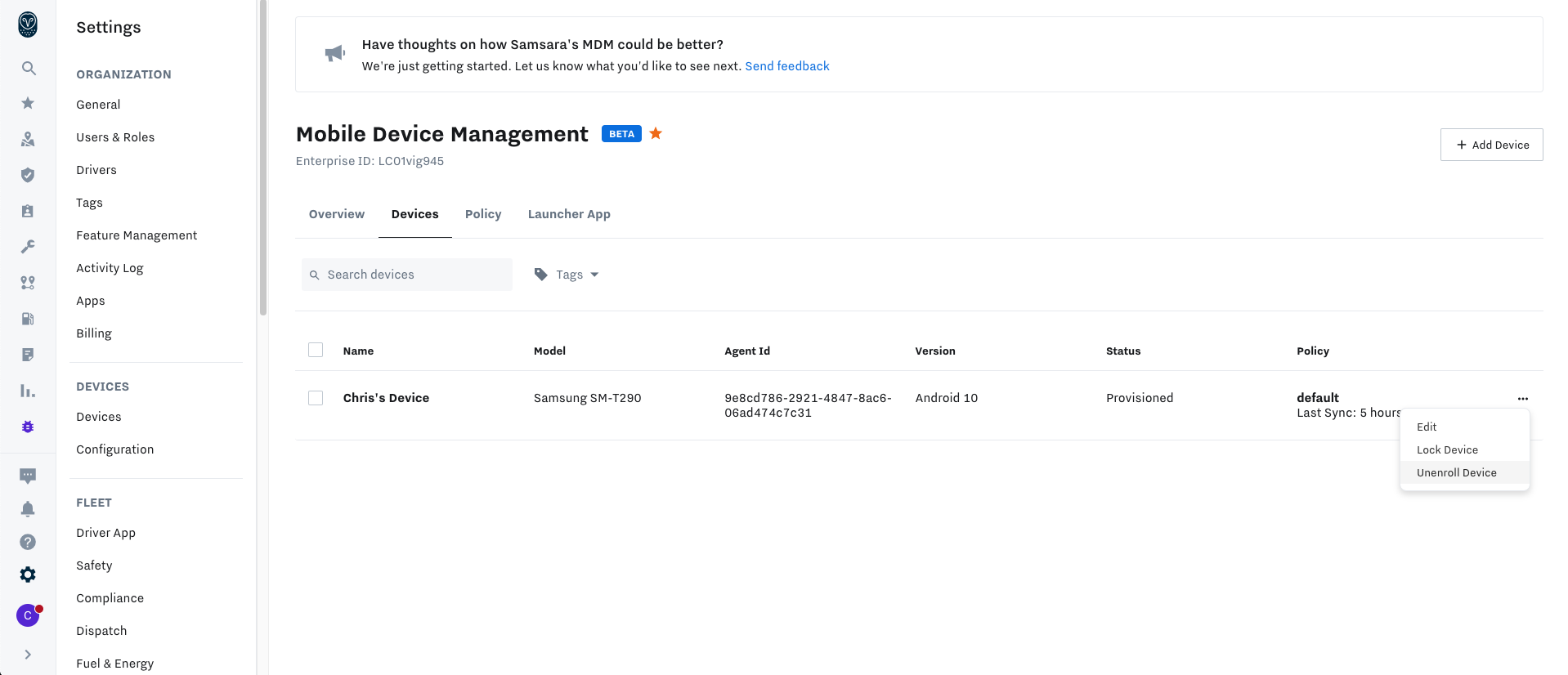 To lock or wipe the device:
Navigate to the device on the Settings > Mobile Device Management > Devices tab.
From the action menu (...) for the device, Lock Device or Unenroll Device (Wipe).
You can also initiate these commands from the Overview page by clicking on a specific device. You will see a notification in the bottom right hand corner of the screen when the action has executed successfully.