The Activity Log is an audit log of all create, read, update, and delete events that happen in your dashboard.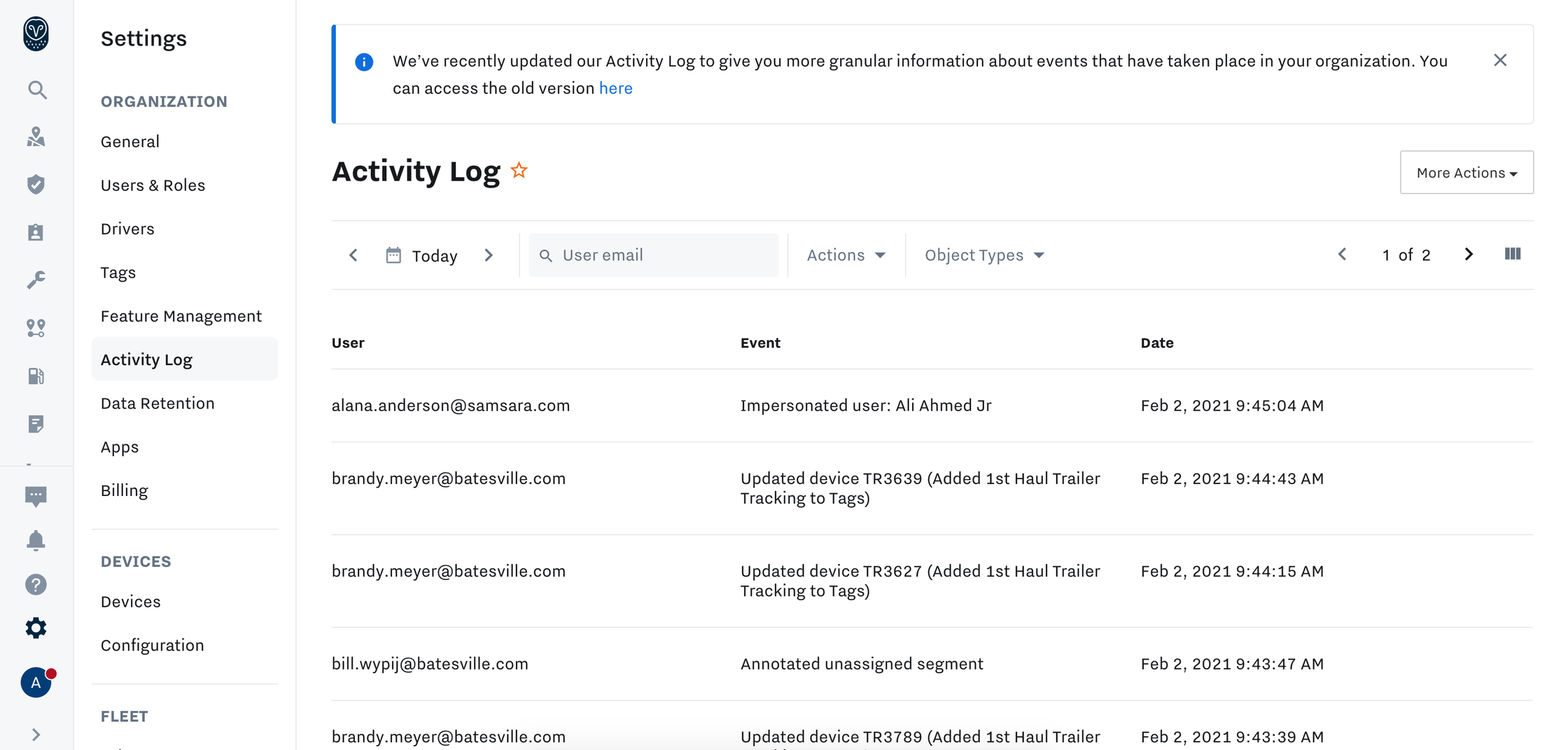 To view the Activity Log you must have one of the following roles:
Full Admin, Standard Admin, Read-Only Admin; or
Permission for "Additional admin settings" under "Settings" in custom roles
To review audit logs:
Navigate to Settings > Activity Log.

Use the icon on the right corner of the table to configure the fields you want to see:

User: The email address of the user who performed the event.

Event: The name of the action taken.

Date: The time that the event took place.

Page Route: The page the user was on when they performed the event.

User Agent: Information about the browser from which the user performed the event.



Use the date selector to narrow down the time range. To further refine the results, filter by user, actions, or object (event) types.

To archive or continue review of logs offline, you can export them to a comma-separated values (CSV) file. You can download the file or send it to an email address of your choice. You can also choose the date range for which you want to export the logs.



To monitor your dashboard activity on a regular basis, you can also set up a scheduled report to send you the Activity Log weekly or daily.