The Samsara vehicle gateway automatically detects crashes based on G-force values. However, Sometimes minor collisions and fender benders are not automatically flagged as crashes because they cause a very low G-force reading. To help with this you can now manually generate crash events from video retrievals.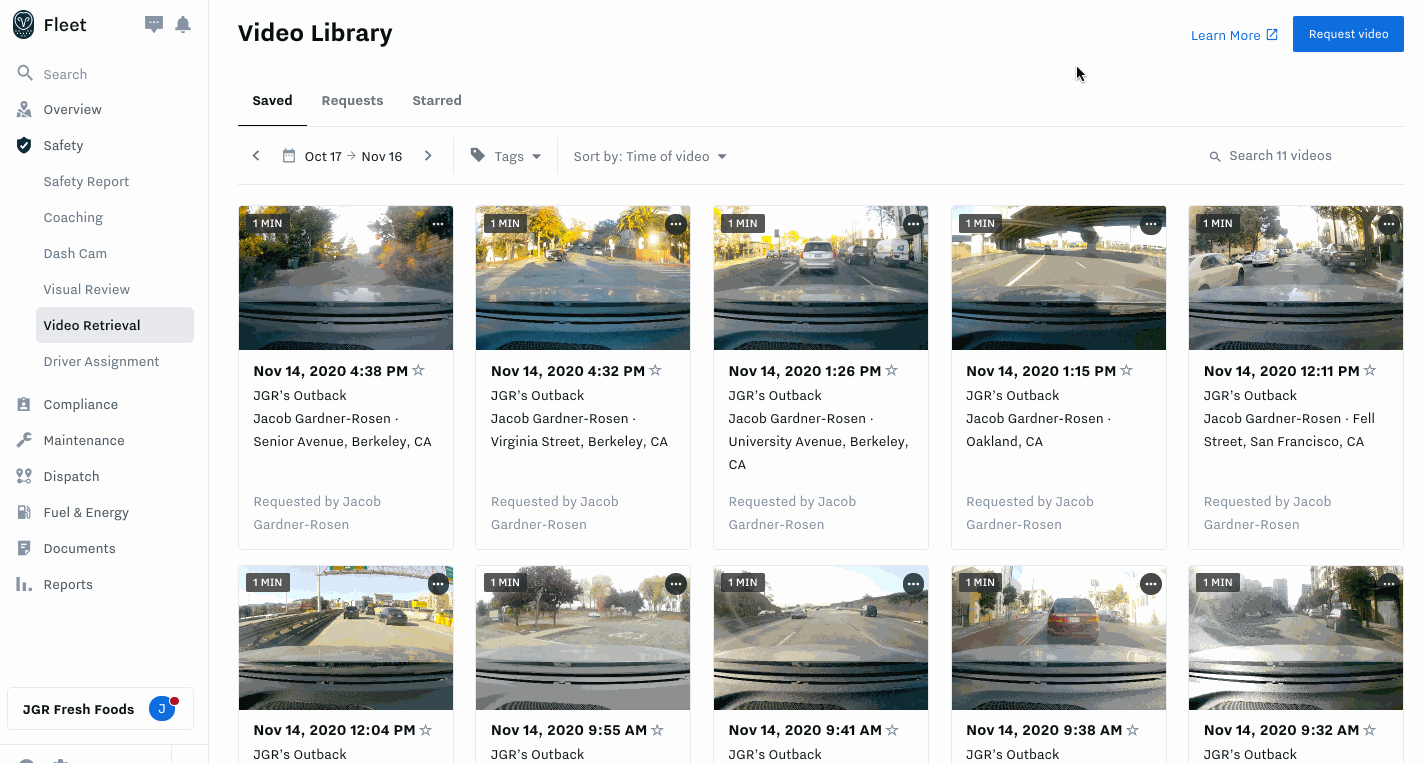 On the video retrieval page, there is a new 'Create Crash Event' menu option located on video previews. This option will convert footage into crash events. Select this option to convert the video into a manually created crash events.
Manually created crashes function exactly like automatically detected crashes; they are available for coaching, are stored in your Safety Inbox, and are recorded within your Safety reports.
Edge Cases
Time Delay: Like other events and actions in reports, it can take up to 6 hours for a manually submitted crash to show up in safety reports.
Off-trip clips not supported: In order to integrate the crash into the coaching and reporting system, the video must exist during a known trip
Multi-cam videos are not supported
Timelapse videos are not supported, since logging the time of the incident is important, and time-lapse videos can span over long periods of time
If a harsh event is already triggered for the selected vehicle at the time of the video retrieval, we will bring you to that clip so that the user can add a crash label. This prevents multiple videos of the same incident and double counting of infractions.