Samsara Training Center
As a customer, you have access to the Samsara Training Center, which includes guided training paths and hundreds of short tutorial videos to help you leverage Samsara for your operation.
If you're new to the Samsara platform, we recommend accessing the Training Center and going through the videos as soon as you can. This will help you get set up and hit the ground running.
How do I access the Training Center?
Once logged in to your Samsara Dashboard, go to your navigation bar, click on the "Help & Feedback" icon, and find the Training Center option. Or simply go to http://samsara.com/learn.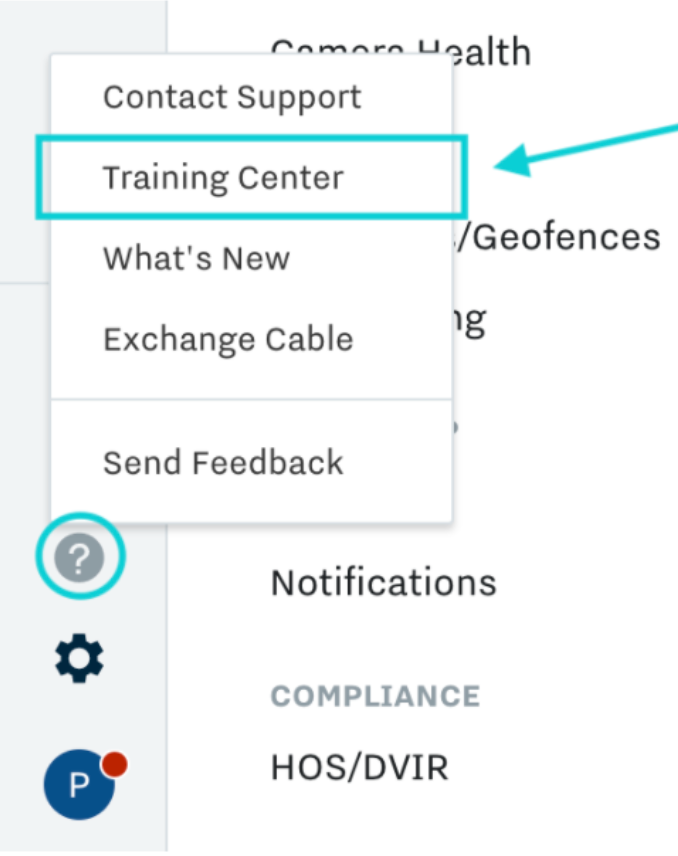 What courses are available?
Our Training Center video library covers a wide variety of topics, including:
How to set up your Samsara Dashboard

Hardware Installation

Basic Settings

Tags, Geofences/Addresses, and Alerts

Hours of Service

Maintenance

Dash Cams and Safety Tools

Routes & Dispatch

Driver App
...and more! We're always adding new information to the Training Center.
How do I navigate The Training Center?
Once you open The Training Center through your Dashboard, you can:
Check your stats and log out

Take a course from Learning Plans and Courses

Additional Courses shows all available courses and allows you to enroll in new courses

Support allows you to open a ticket
How do I give feedback on The Training Center?
We'd love to hear from you. Reach us at trainingcenter@samsara.com.