Please note that this feature is only available for our customers in Europe.
As a fleet administrator, you may use third party vehicles/drivers that are not setup with Samsara hardware. In the absence of VGs, you end up manually downloading the files from tachograph and have no ability to analyse them using our analytics tools.
This feature provides you with an option to upload the driver files and take advantage of our analytics in the following use cases:
Visibility into contractors tachograph data that don't have Samsara installed

Own FTE drivers driving temporary replacement vehicles without Samsara

Gaps in automatics downloads (e.g. driver or a mechanic disconnected a VG) being filled in via manual downloads
How it works
You can access this feature by going to the Tachograph Downloads page in the Compliance section of the dashboard. At the top right of this page, you can upload a new file.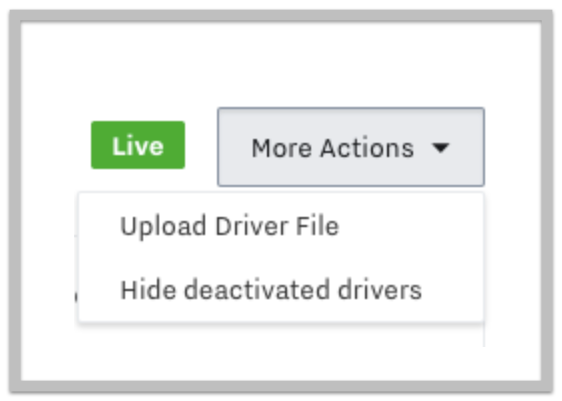 You can drag and drop or select the file from your computer. It has to be of an appropriate format (.ddd, .c1b or .zip with driver files) to be recognised.
Please note that it is necessary to create a driver profile in the Settings page for the driver name and tachograph number to appear in the expected format.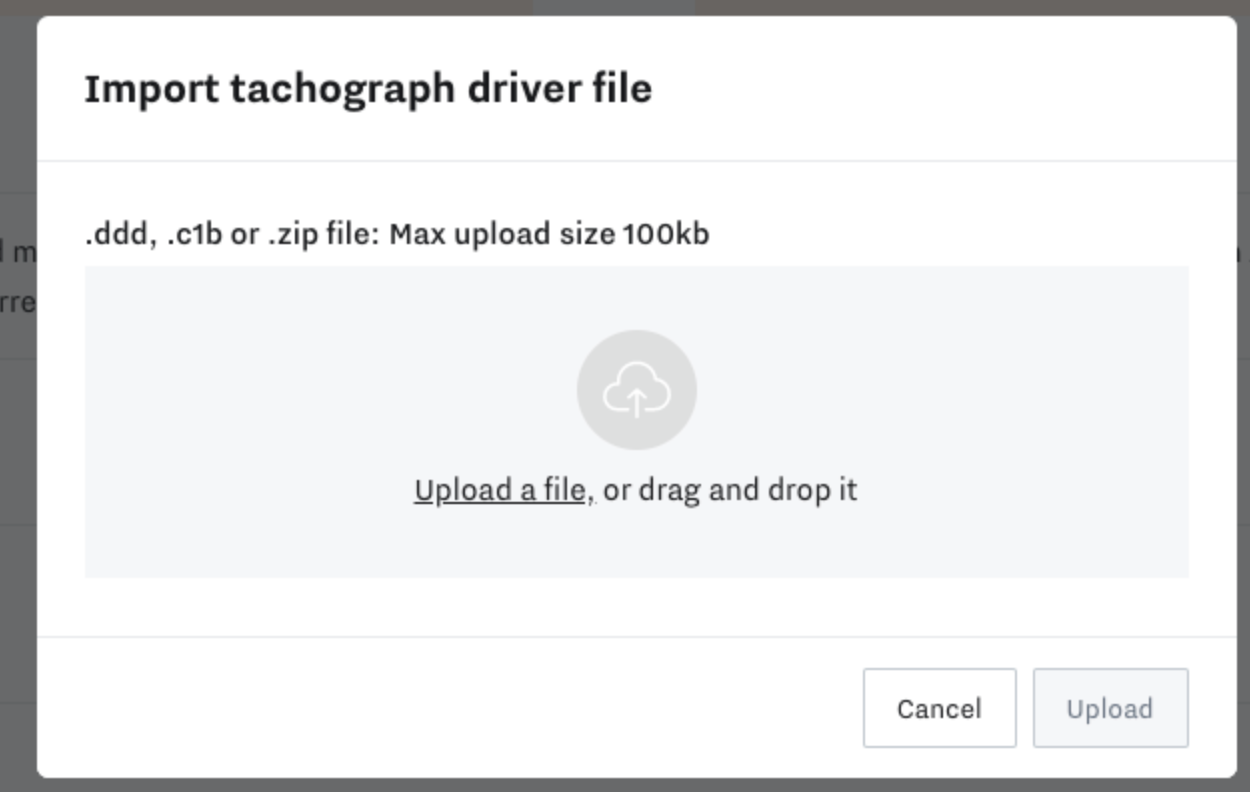 Once uploaded, you can use all of the tachograph analysis, e.g. infringement reports.