Note: If you are interested in using this feature, please reach out to your Samsara representative.
Samsara allows you to connect your new Ford vehicles with embedded telematics to the Samsara dashboard, with just a click of a button. Instead of installing a Samsara vehicle gateway, Samsara can pull data from the on-board embedded telematics.
Vehicle Eligibility:
US & Canada Only
Must have Ford Pro-embedded telematics:

All 2020+ vehicles
Select 2018-2019 vehicles with high trim packages.
Set-Up:
Step 1: Create an FCS/Ford Pro Intelligence Account
If you do not yet have access to Ford's Admin Console, please reach out to Ford customer support by email at FCS1@ford.com or by phone at 833-327-3673 (US).
You will need to provide the following information to Ford:
Telematics Service Provider (TSP): Samsara
Ford FIN (Fleet Identification Number)
Company
Address
City
State
Zip
Country
First Name
Last Name
Title
E-Mail Address
Phone
To complete the account set up:
Look for a welcome e-mail from

fcs@emaillq-

ford

.com (you may want to check your spam in case it may have been sent there)
Click/ Select the link in the body of the e-mail to create a

password

You will then be directed to your Fleet Account
If you cannot find this confirmation email, you can also navigate to http://fleetaccount.ford.com/ and select "Forgot Password?" to have another confirmation e-mail sent your way.
Step 2: Configure consent within the FCS/FordPro Intelligence Admin Console:
Select all Ford vehicles you would like to sync between Samsara and Ford, click Bulk Actions, and provide consent for Ford to share this information with Samsara.

[Optional] To avoid needing to return to the FCS Admin Console for each new vehicle, you can provide "auto-consent" to Samsara.

Copy your FCS Admin Console UUID (you will need this for the next step).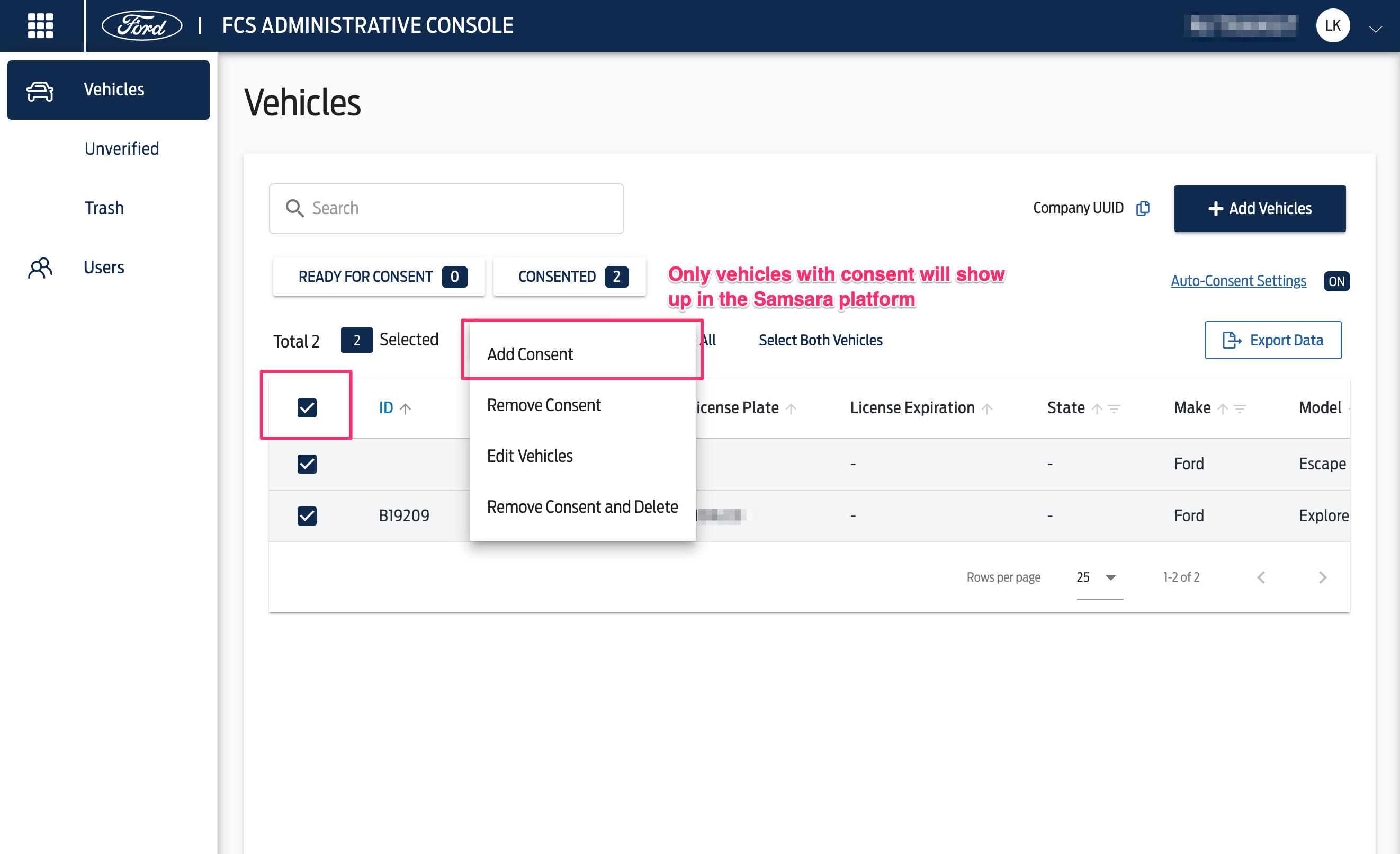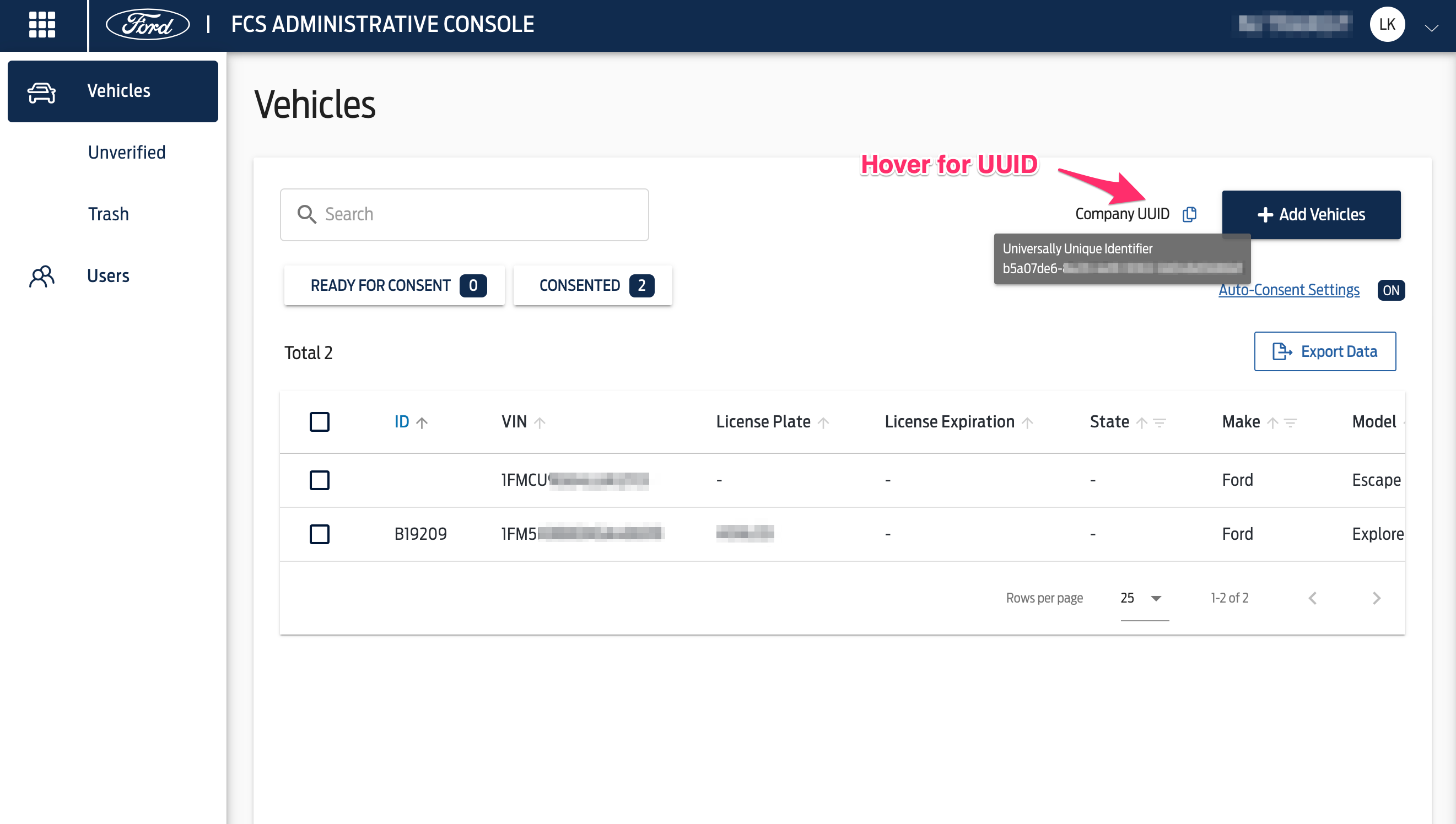 Step 3: Add vehicles within the Samsara Dashboard:
Navigate to

Settings > Apps.
Click on

Ford

and add your FCS Admin Console UUID
From the "Inactive" tab, select the vehicles you would like to activate within Samsara.

Tip 1: Make sure that your vehicle has been keyed-on in the past 7 days otherwise enrollment will fail. If this is the case, then your vehicle will still show up in the "Inactive" category.
Tip 2: After enrolling your vehicle, you'll need to key-on the vehicle in order to start seeing information populating in the Samsara dashboard. Otherwise, you will see a "Not Installed" banner.

Once activated, Samsara will be streaming in all information from Ford as it is available.