With this feature, fleet administrators can view key data such as idling time, fuel level, and HoS data at a glance on the vehicle list section of the fleet overview page.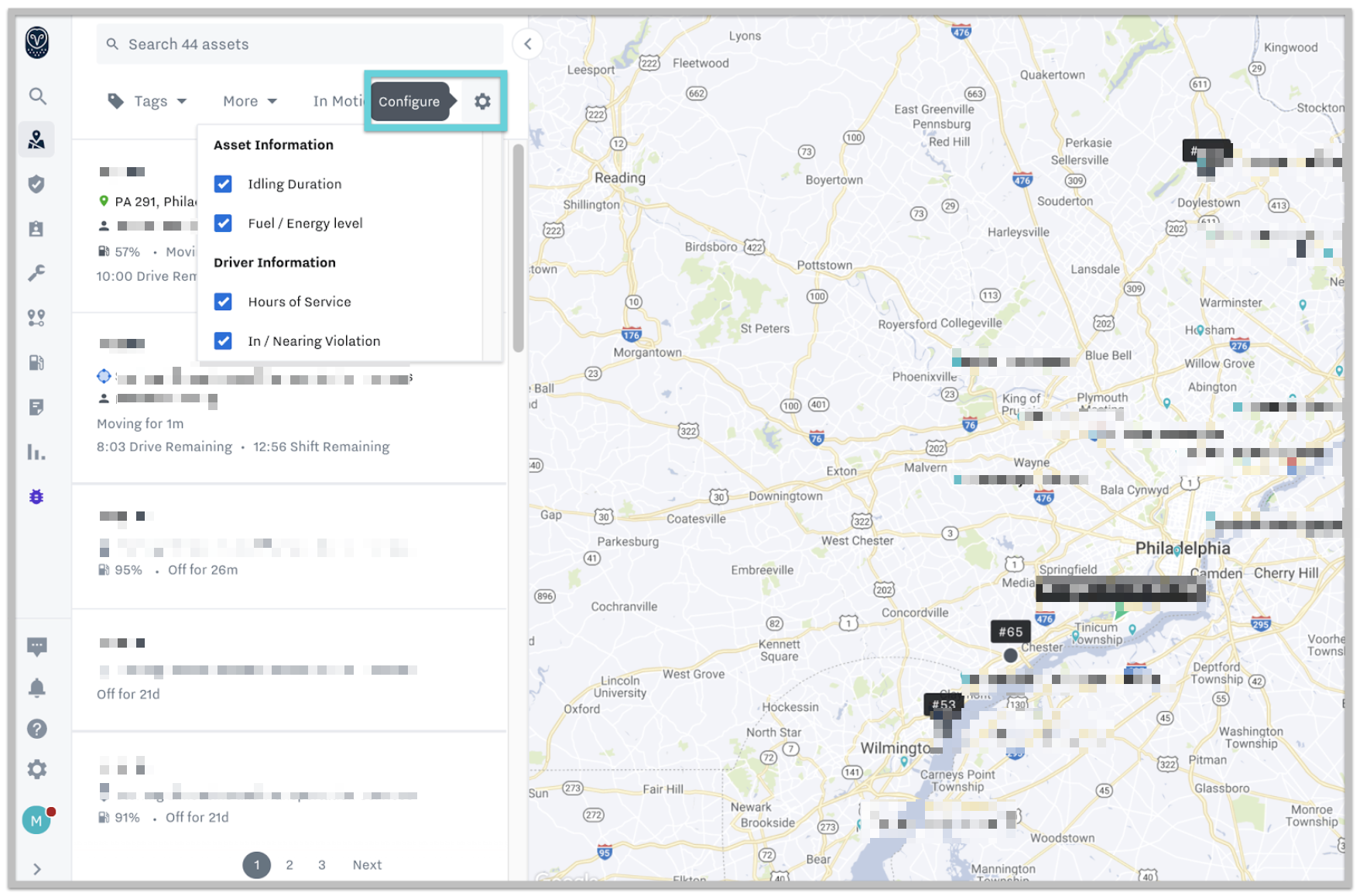 How to customize:
You can customize the data by clicking on the gear icon. The configurable data points that are currently supported include:
Idling Duration

: The time spent by a vehicle in their current status. For example, Idle for 20 mins. Note: This feature is only supported by assets and vehicles with a Vehicle Gateway.

Fuel/Energy level

: The current fuel/energy level of the vehicle or asset if available.

Hours of service

: The drive and shift time remaining for the driver assigned to the particular vehicle.

In / Nearing Violation

: If a driver is in / nearing violation show the appropriate text on the row for the respective vehicle. With the nearing violation message, we also show the drive time remaining till the driver will be in violation.
Note: Hours of service and In/Nearing Violation are data streams only available to customers who use the relevant compliance features in the Samsara dashboard.
FAQs:
What are some of the best practices for using this feature?
For faster page performance, only enable data streams that are most relevant to your day to day workflow.
What roles and permissions can view each data stream?
Only admins with the relevant permissions can view a particular data stream. For example, if an admin does not have access to compliance data, they will not be able to see Hours of service or In/Nearing Violation data streams.