As a fleet administrator, you can add new drivers, or edit their tachograph driver card details.
You can create a new driver profile from Settings > Drivers > Add a Driver.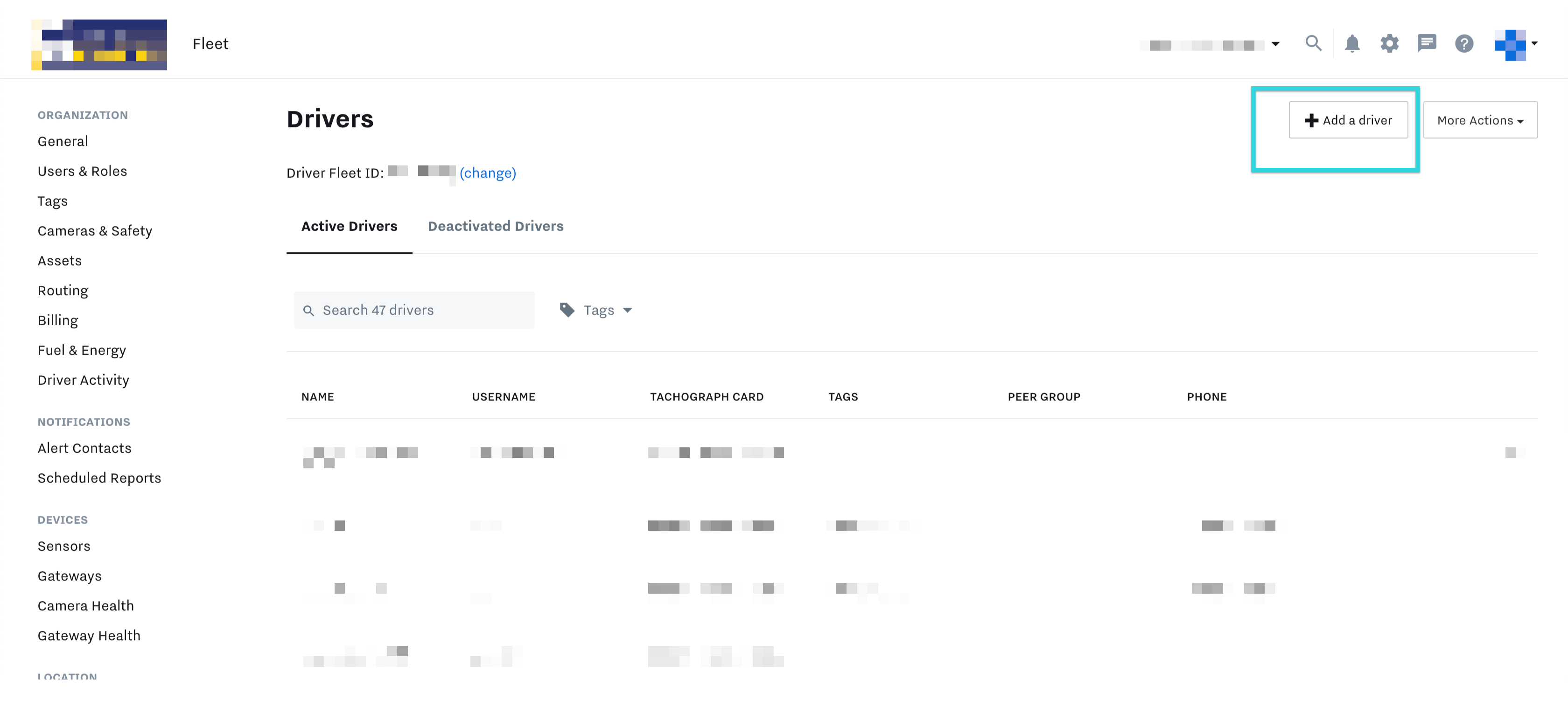 When adding a new driver, you will be required to enter a driver name, username, and password.
For the tachograph driver card assignment to work, the driver must have a valid driver card number entered in the field provided.
Enter the first 16 characters on the driver card.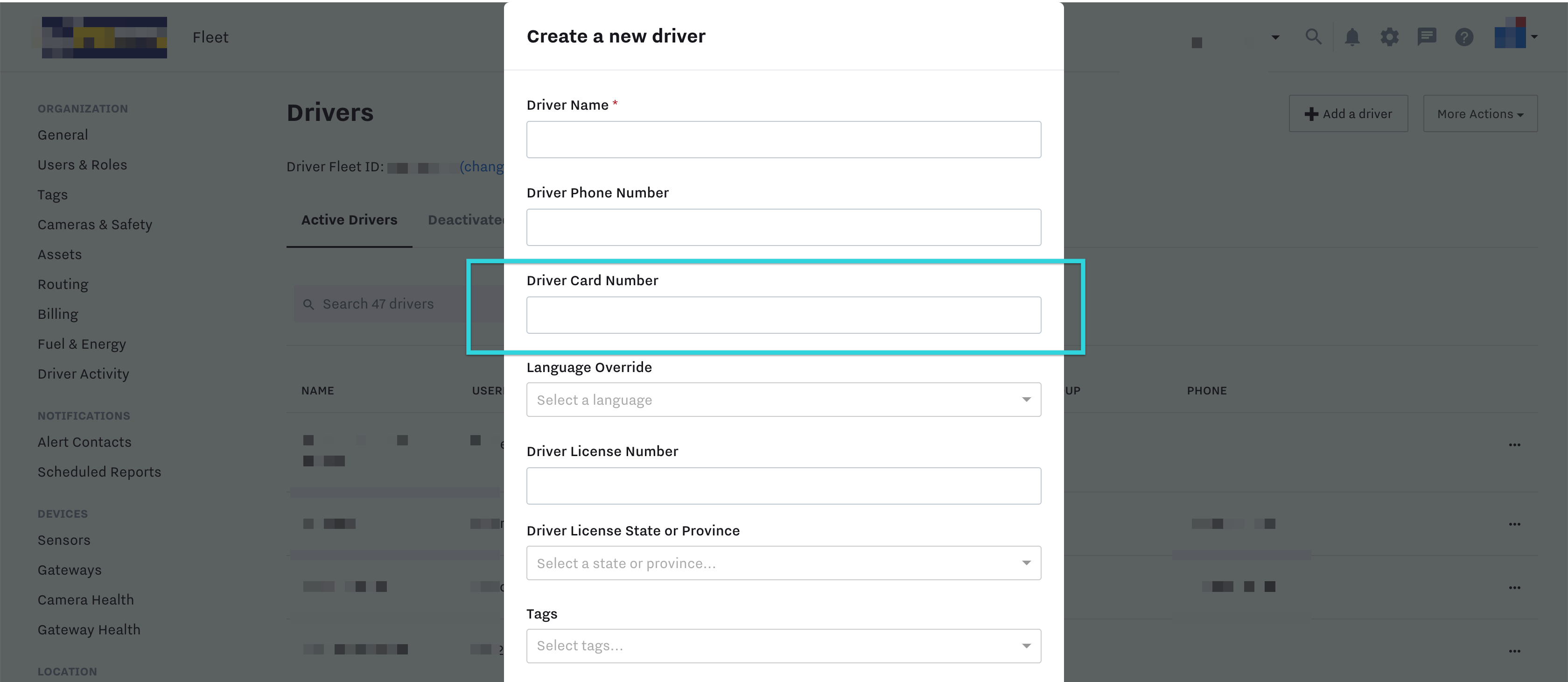 You can also create a new driver profile for tachograph card data that has already been downloaded.
From Fleet > Reports > Remote Tachograph, you will be able to view any downloaded data that is not associated with a driver.
Click on the 'Add Driver' button to the far right to add a new profile.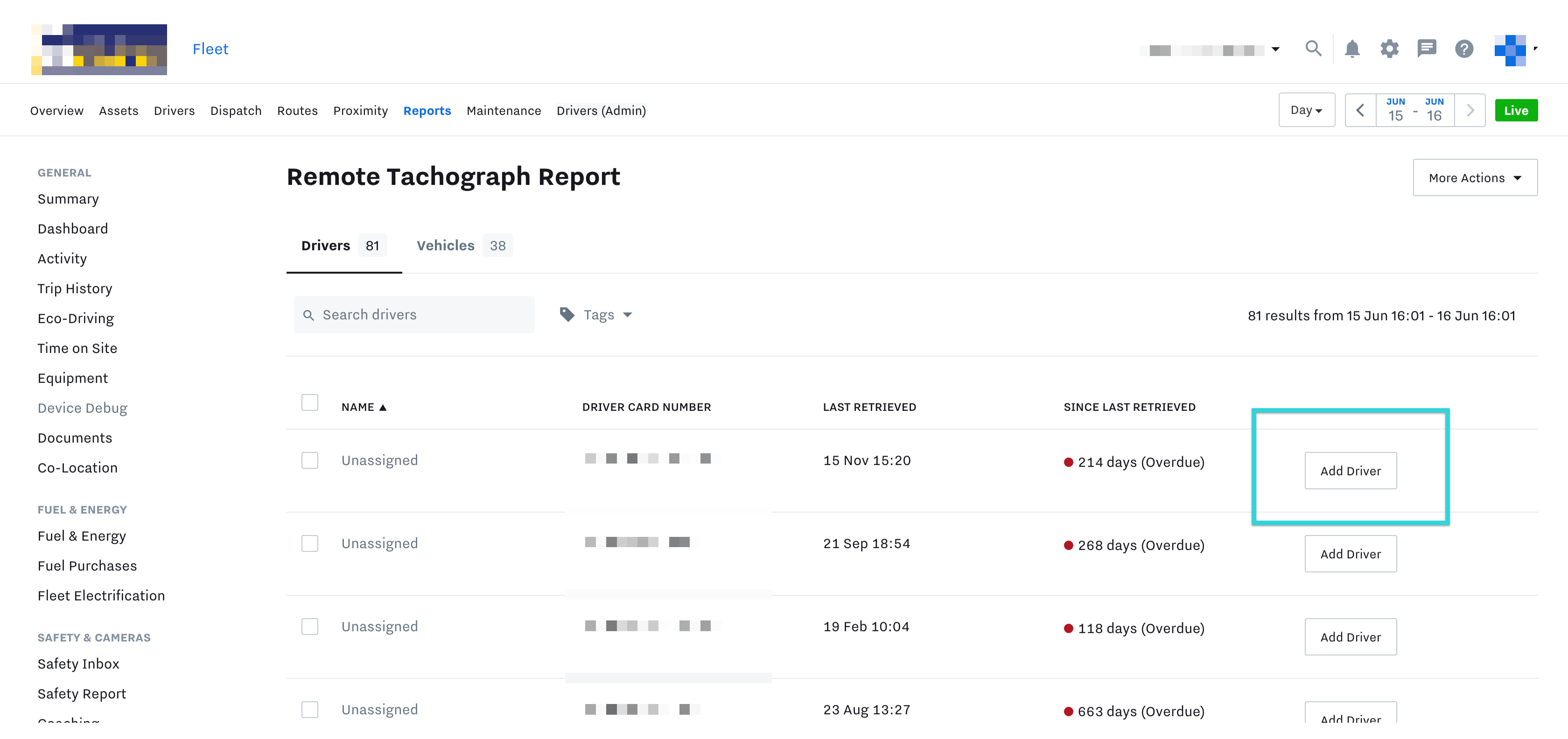 Clicking into the data, you will be able to see the name associated with this card. You can use this information to add their profile for your records.