As you begin to train Camera ID to accurately assign trips to drivers, you need a quick and efficient way to assign multiple segments in bulk.
Navigate to the Driver Assignment Report
If the Driver Assignment report is not visible, go to Settings > Configuration > Cameras. Toggle "Camera ID" on.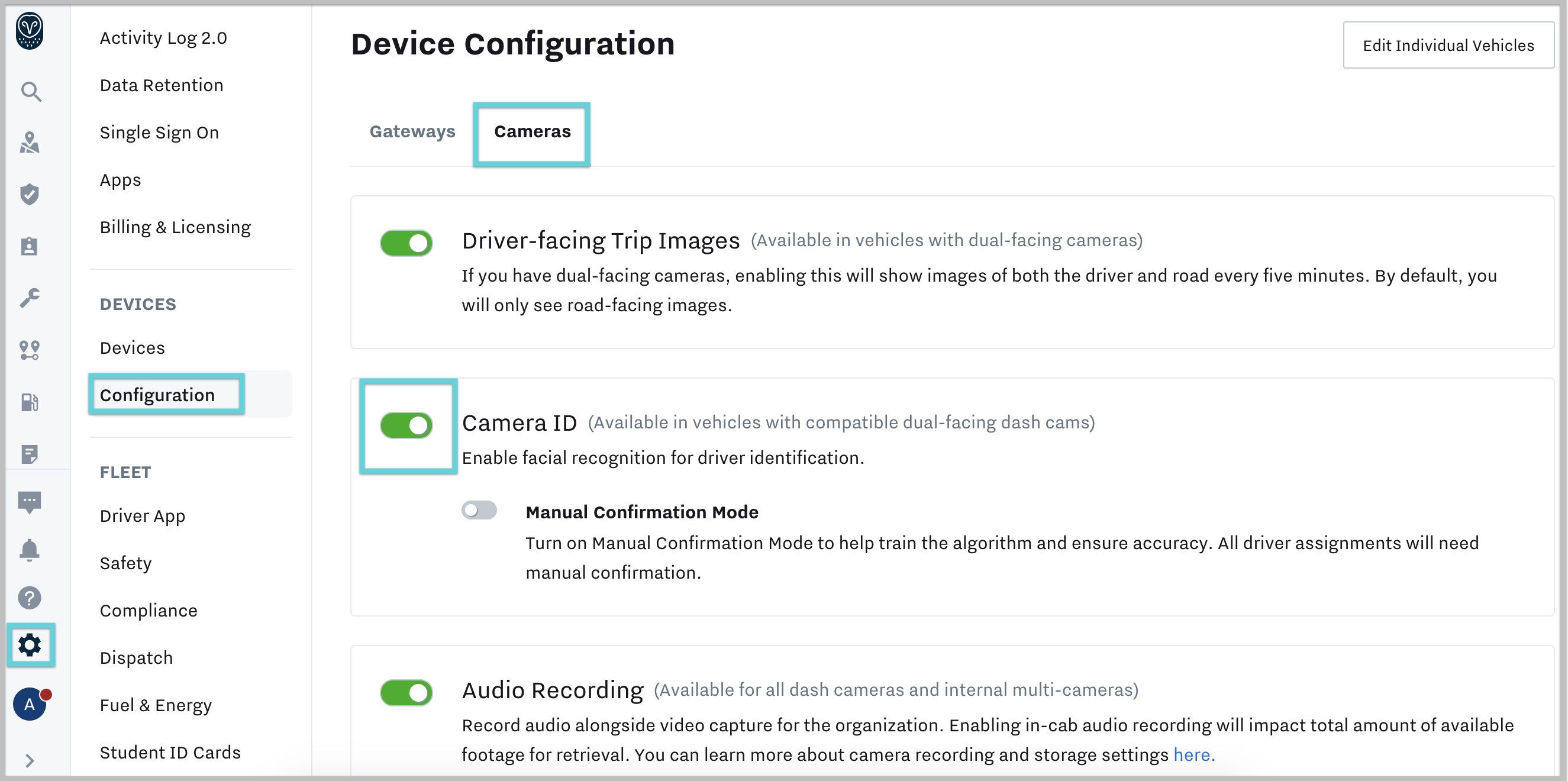 Once this is toggled on, you should be able to navigate to the Driver Assignment Report through Fleet > Safety > Driver Assignment.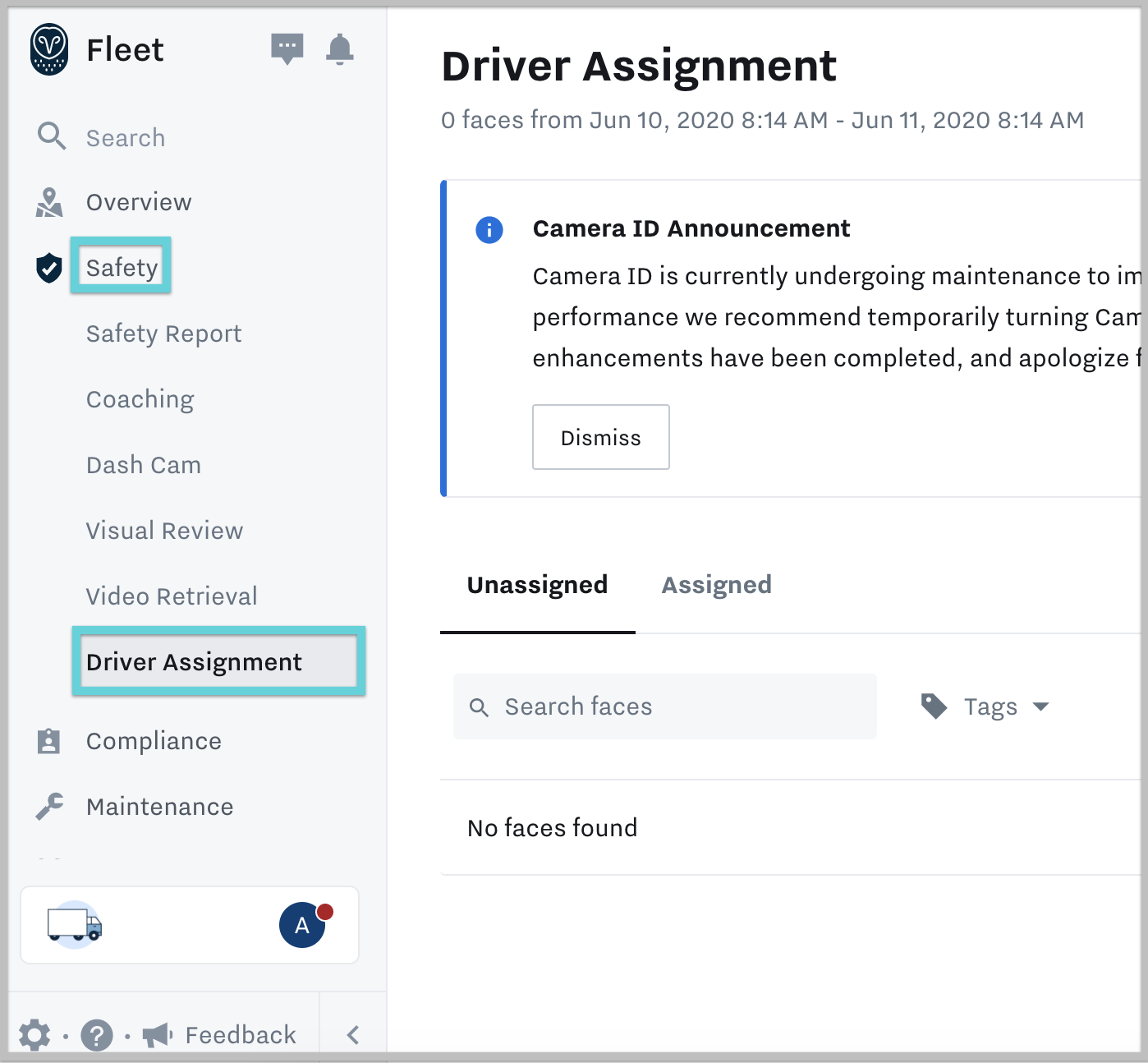 Make Manual Assignments from Unassigned Tab
Once you have navigated to the Driver Assignment report, as Camera ID begins to detect driver's faces on trips, the trips will populate to the Unassigned tab. The most recent trips will display at the top of the page.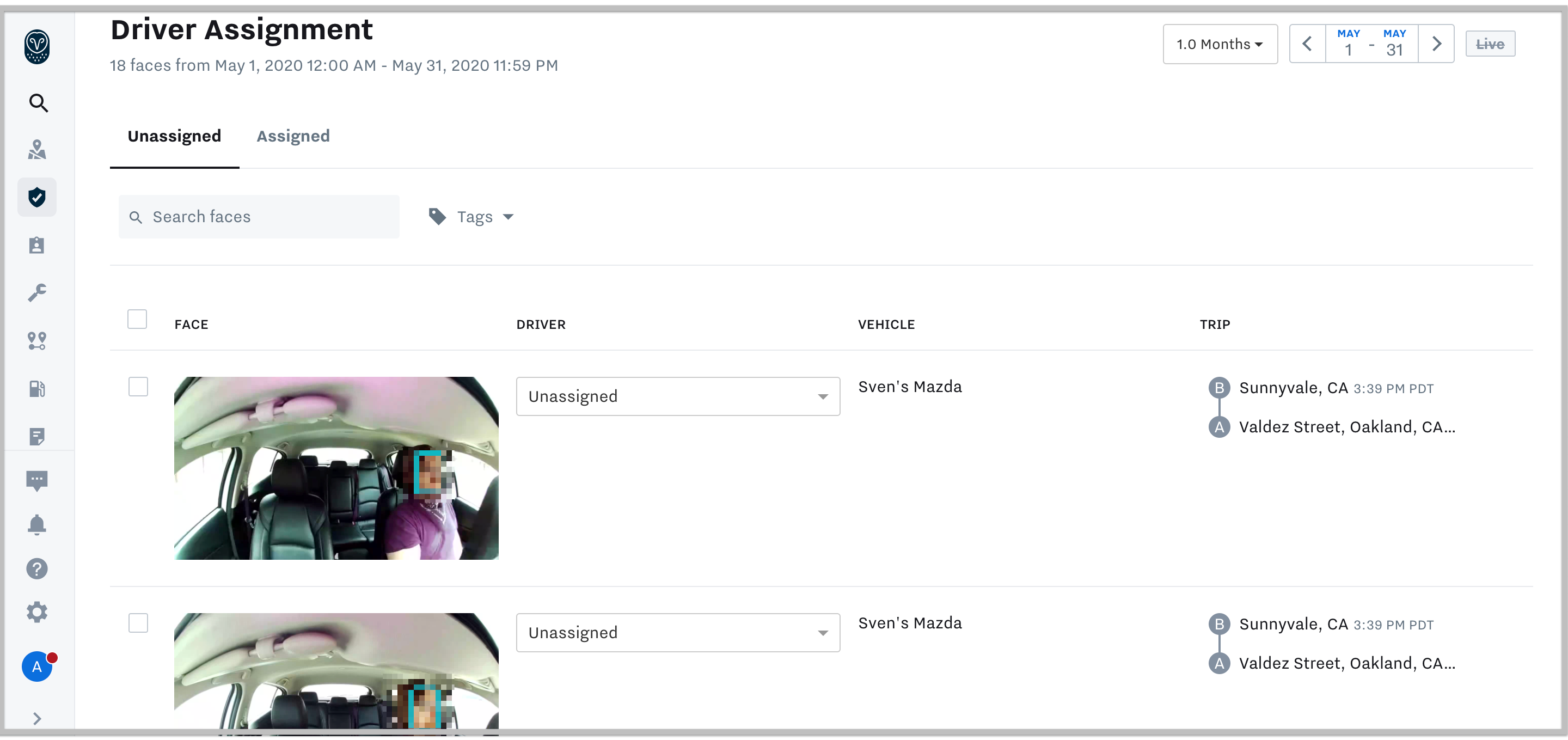 You can assign drivers directly from the Unassigned tab. Click the dropdown to display a list of drivers within the organization.

Once the trip segment has been assigned to the correct driver, the segment should filter into the Assigned tab confirmed by a successful message in the bottom right-hand corner of the screen.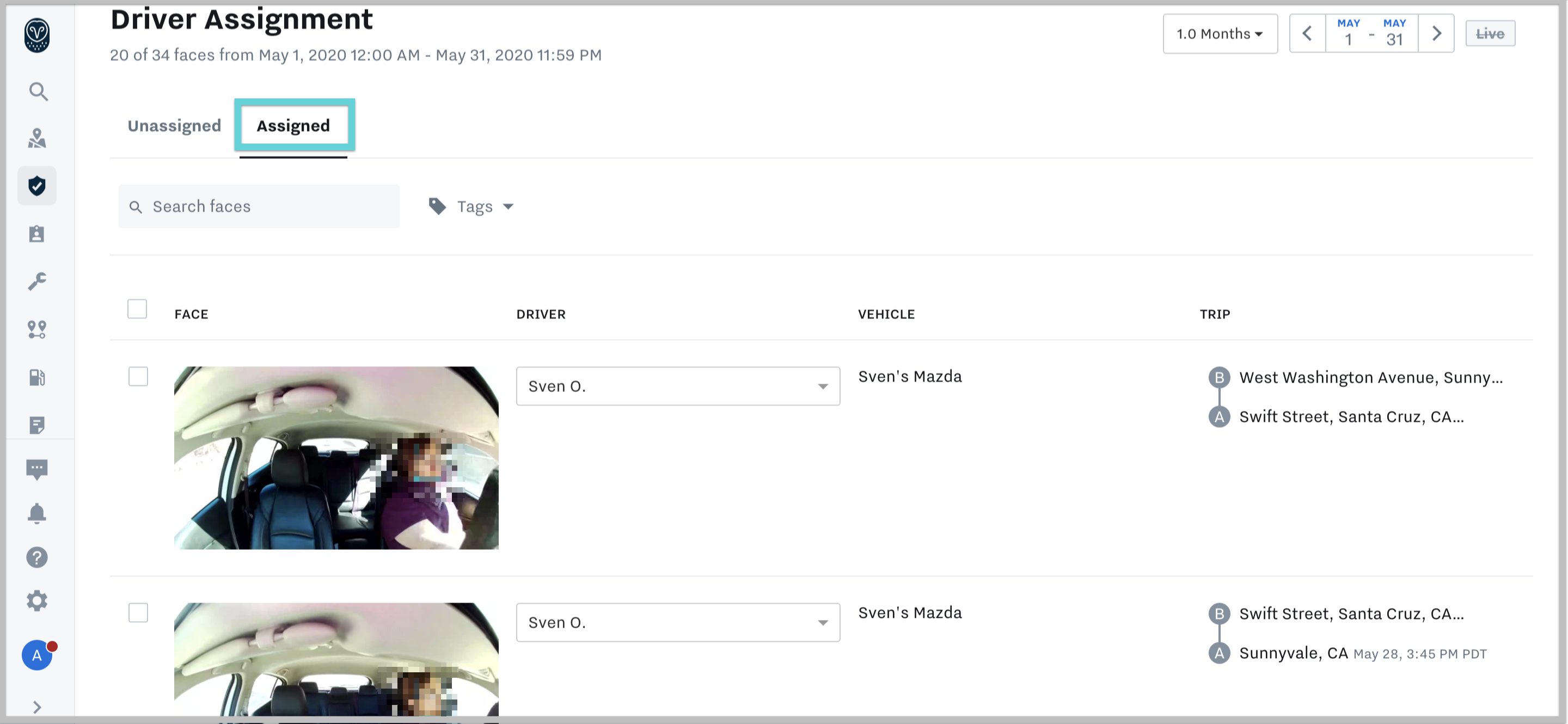 Making Assignments in Bulk
You can also make assignments for drivers in bulk. From the Unassigned tab, click the checkboxes associated with the correct driver. The driver must be the same driver for bulk assignments to work correctly.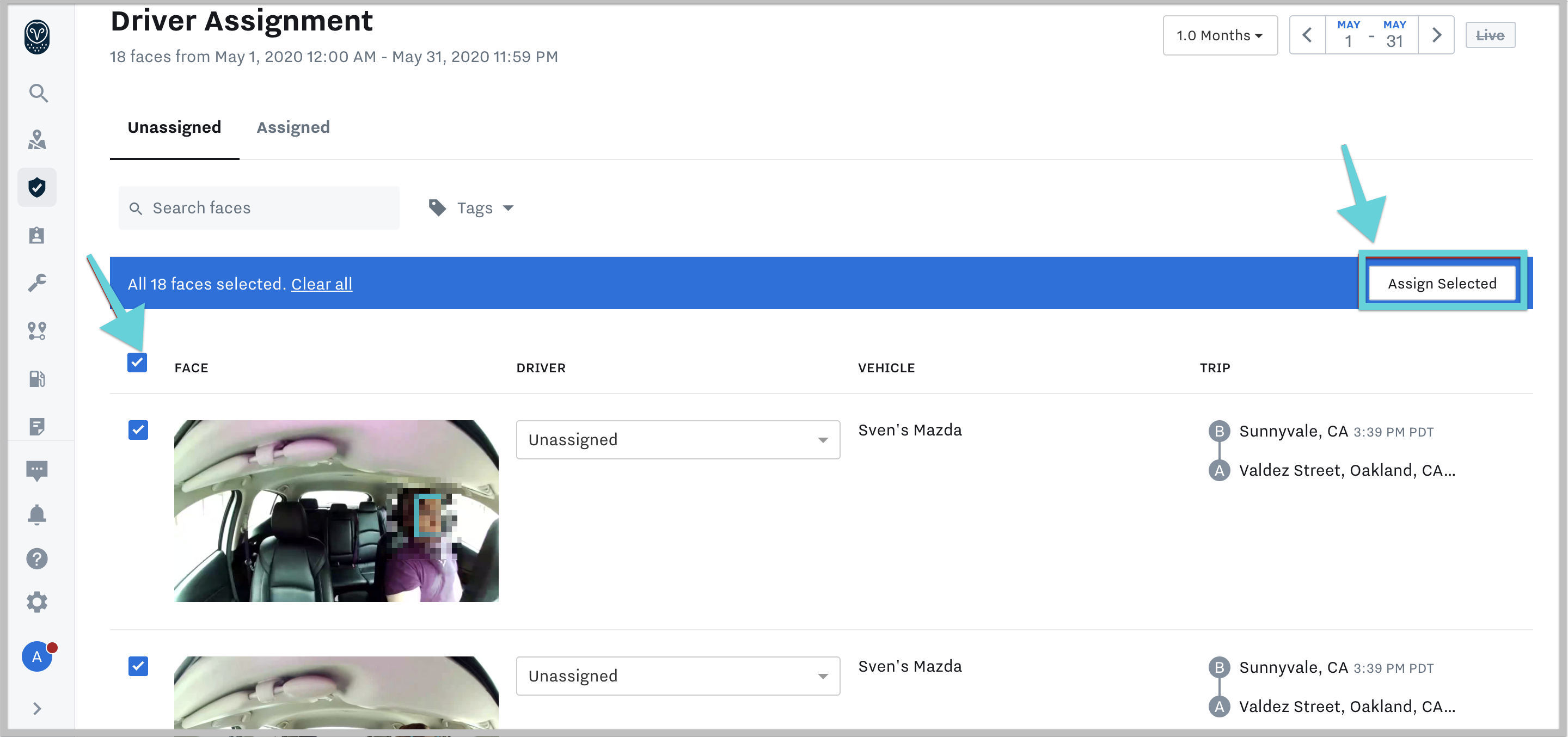 Once the appropriate checkboxes are clicked, press the "Assign Selected" button. A separate modal will appear, where customers can type in a driver's name to select the appropriate driver to allow the assignments in bulk.
Once assigned, the segments will filter in the Assigned tab.
After a Driver is Manually Assigned
The driver's information will propagate to all corresponding trip information, including:
Other harsh events from the trip in the Safety Inbox
Safety Report and Driver Safety Score, which will be calculated with the trip information
Trip History page
Video retrievals
Vehicle show pages (which will show the trip history for the vehicle)
Fuel usage report
IFTA Report
The lag time between assignment and propagating the driver to all trip info can take up to 2 minutes. If you would like to inquire further about the ability to manually assign a Driver to a harsh event feature, please reach out to Support using this link: http://samsara.com/help.