Before you get started:
Confirm that your tachograph is compatible with our system.
For HGV, we advise using an FMS port when available. If this is not available, you can install the Samsara kit directly into the 'back-of-tacho.'
Other vehicles, such as vans, may require a different setup. Please reach out to our Support team.
Table of Contents:
Camera Layout - Passenger Side
Locate Tachograph
The tachograph is commonly found above the driver's head in most HGV. Other vehicles might have a tachograph placed elsewhere.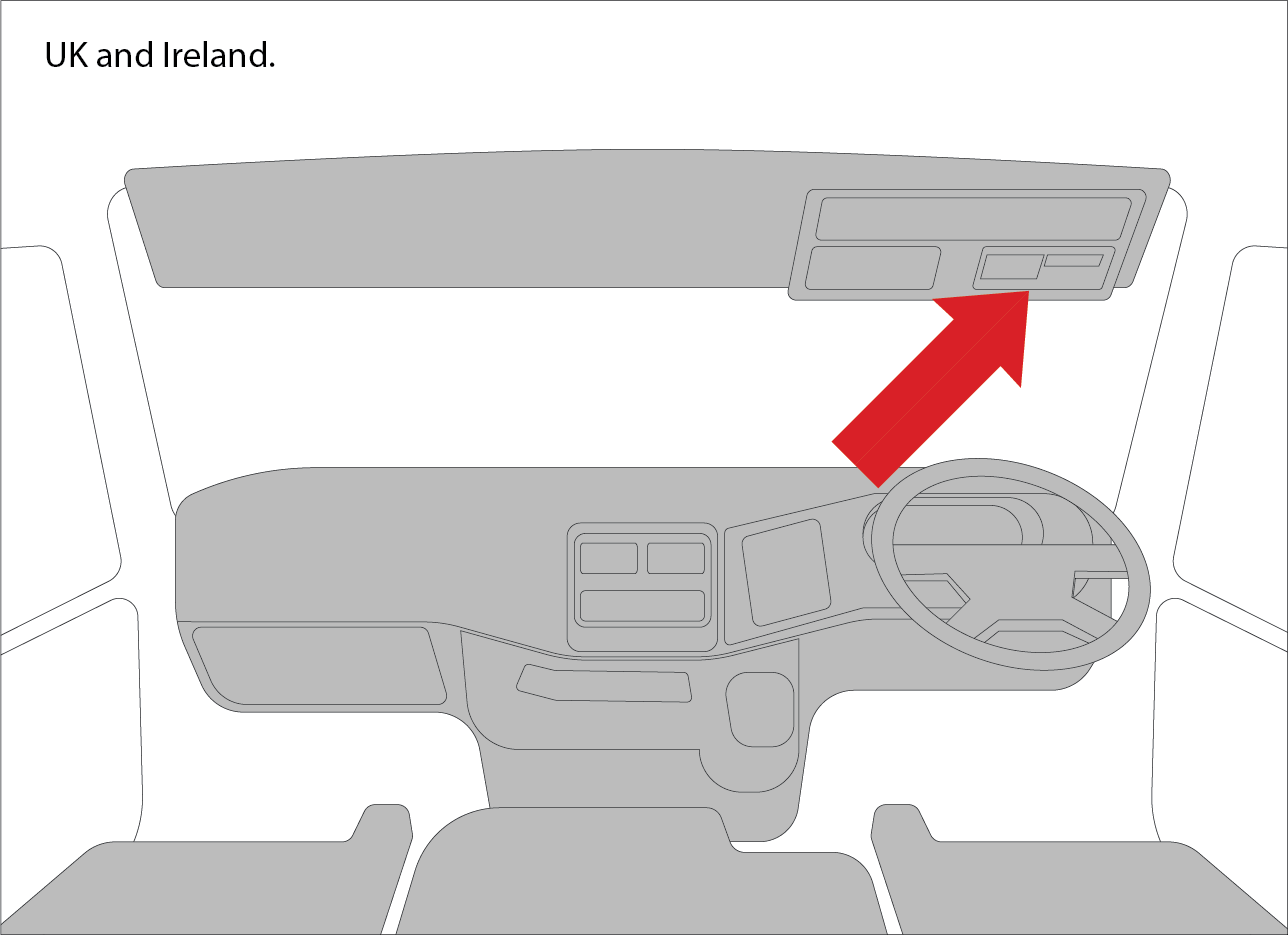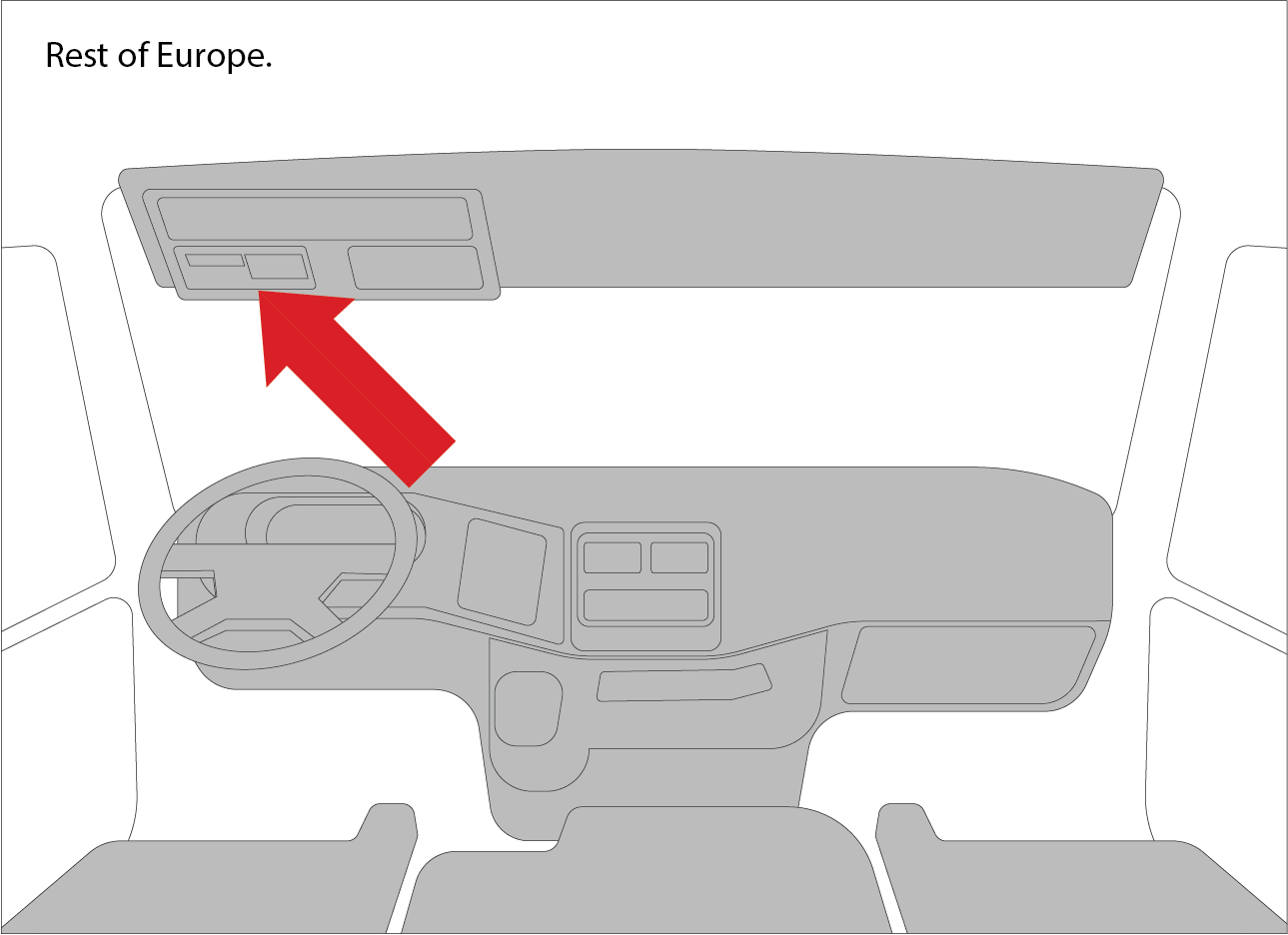 FMS Install
The location of FMS connectors will vary depending on the make and model of your vehicle. In most cases, the FMS connector will be found near the tachograph, or near to the fuse box on the passenger side.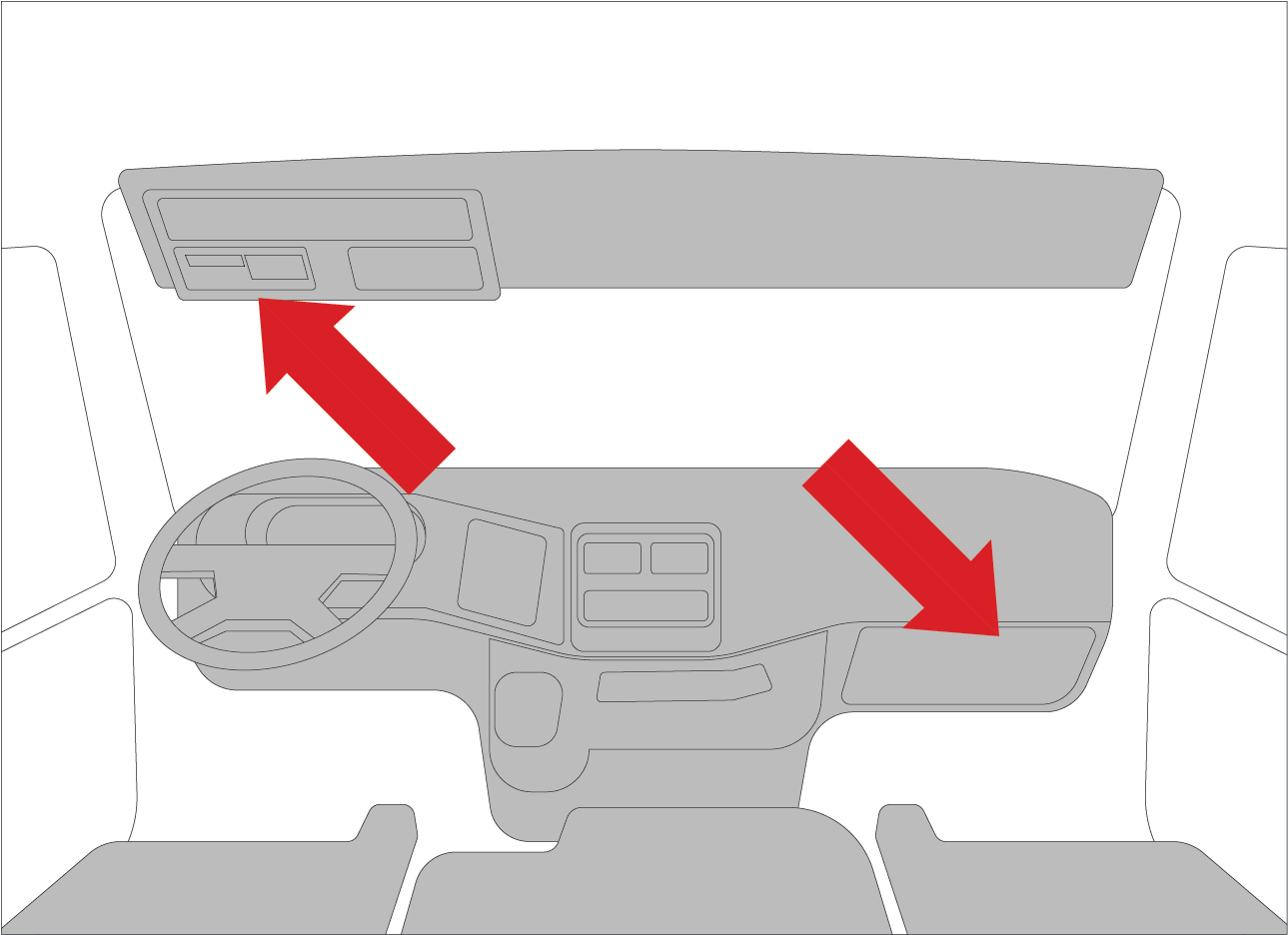 Pull out the FMS connector and connect the VG34 gateway using cable labelled 'CBL-VG-BFMS.'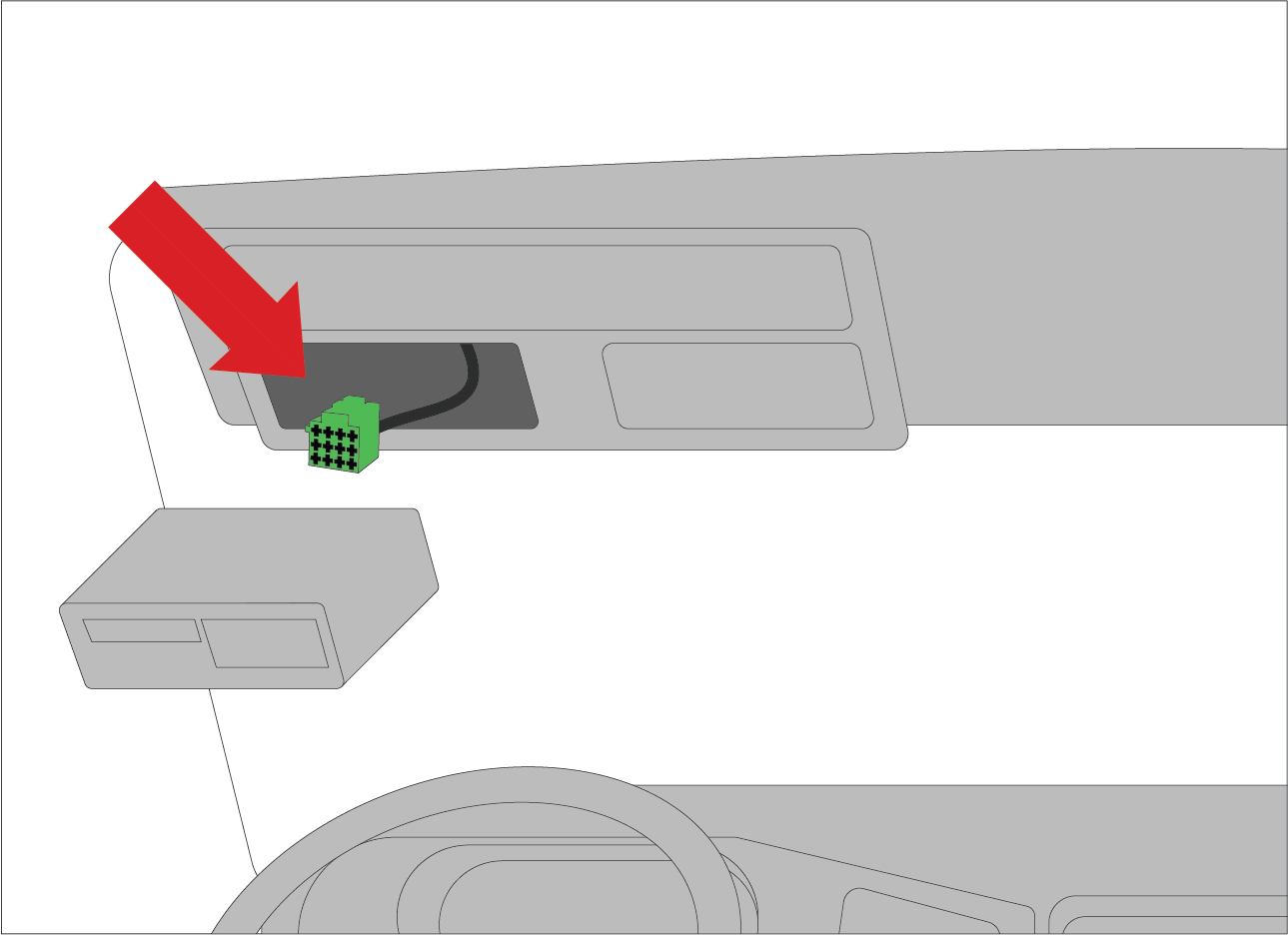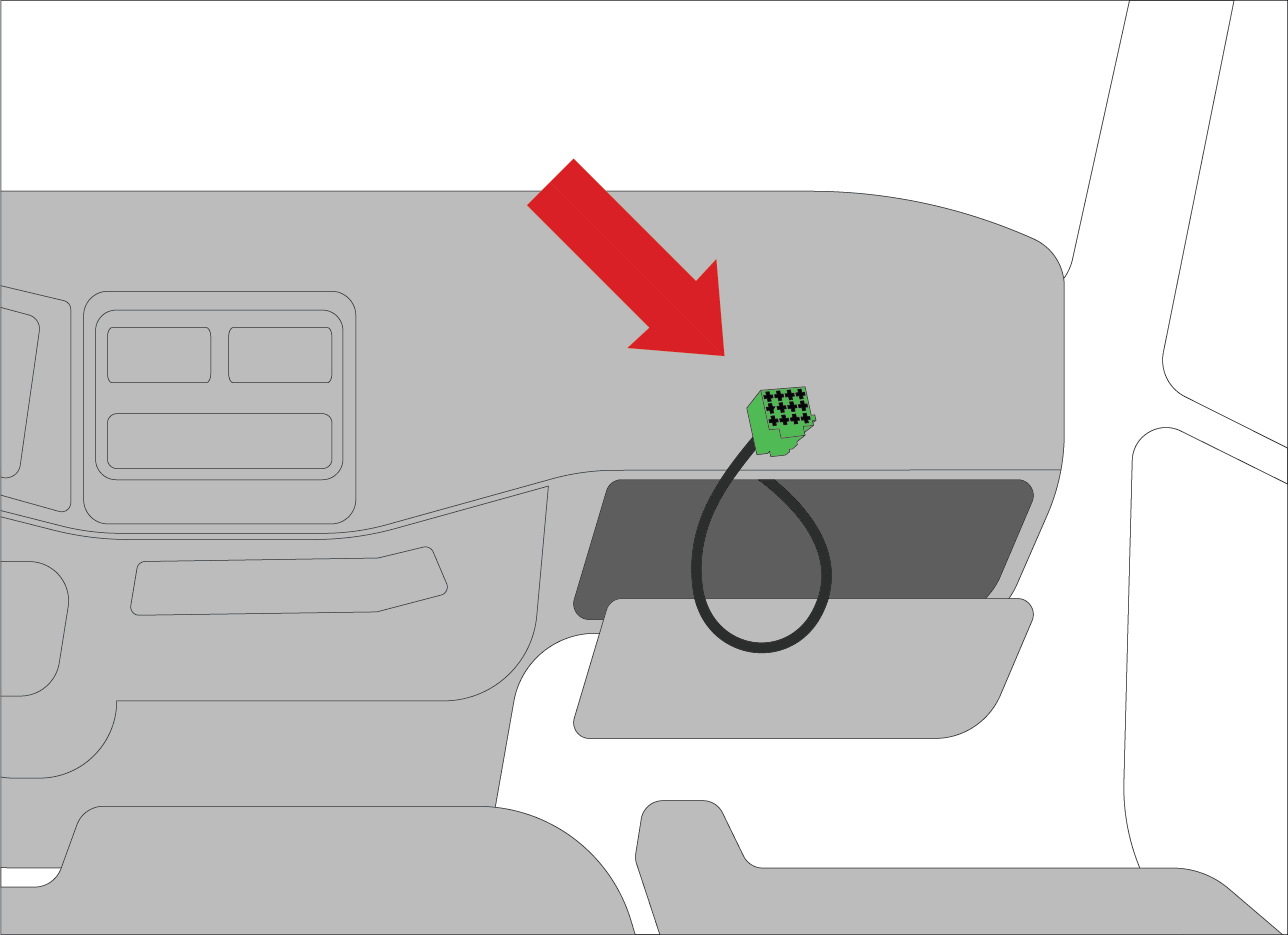 Back-of-Tacho Install
If FMS is not available, you can connect the VG34 gateway directly into the back of the tachograph using the cables labelled 'CBL-VG-BHGV' into CAN A and B, as well as 'CBL-VG-BTDC' into CAN C.
More detailed instructions are provided with the cable kit you receive; these guides are also found on our Product Documentation page:
CBL-VG-BHGV Install Guide (CAN A,B)
CBL-VG-BTDC Install Guide (CAN C)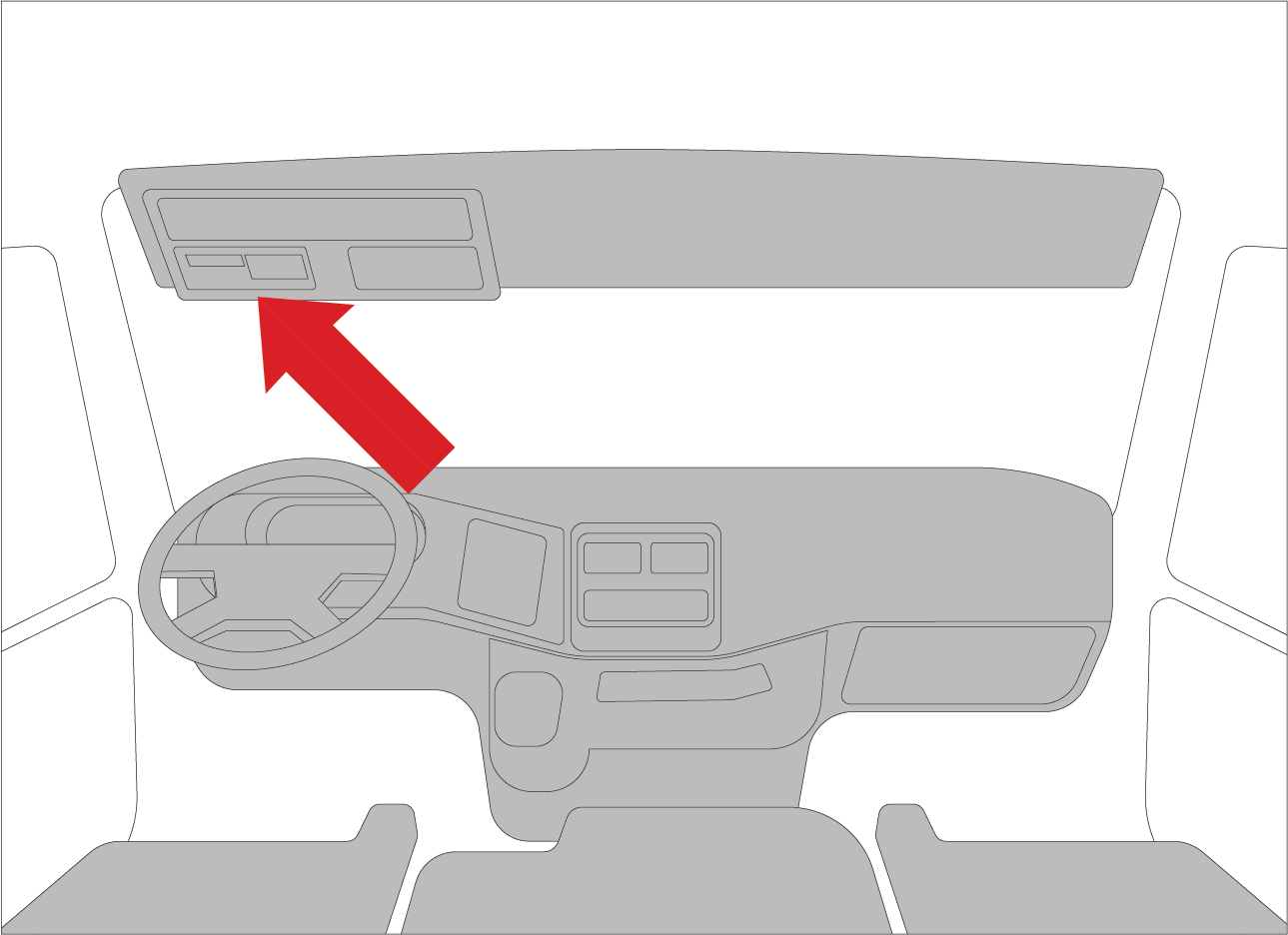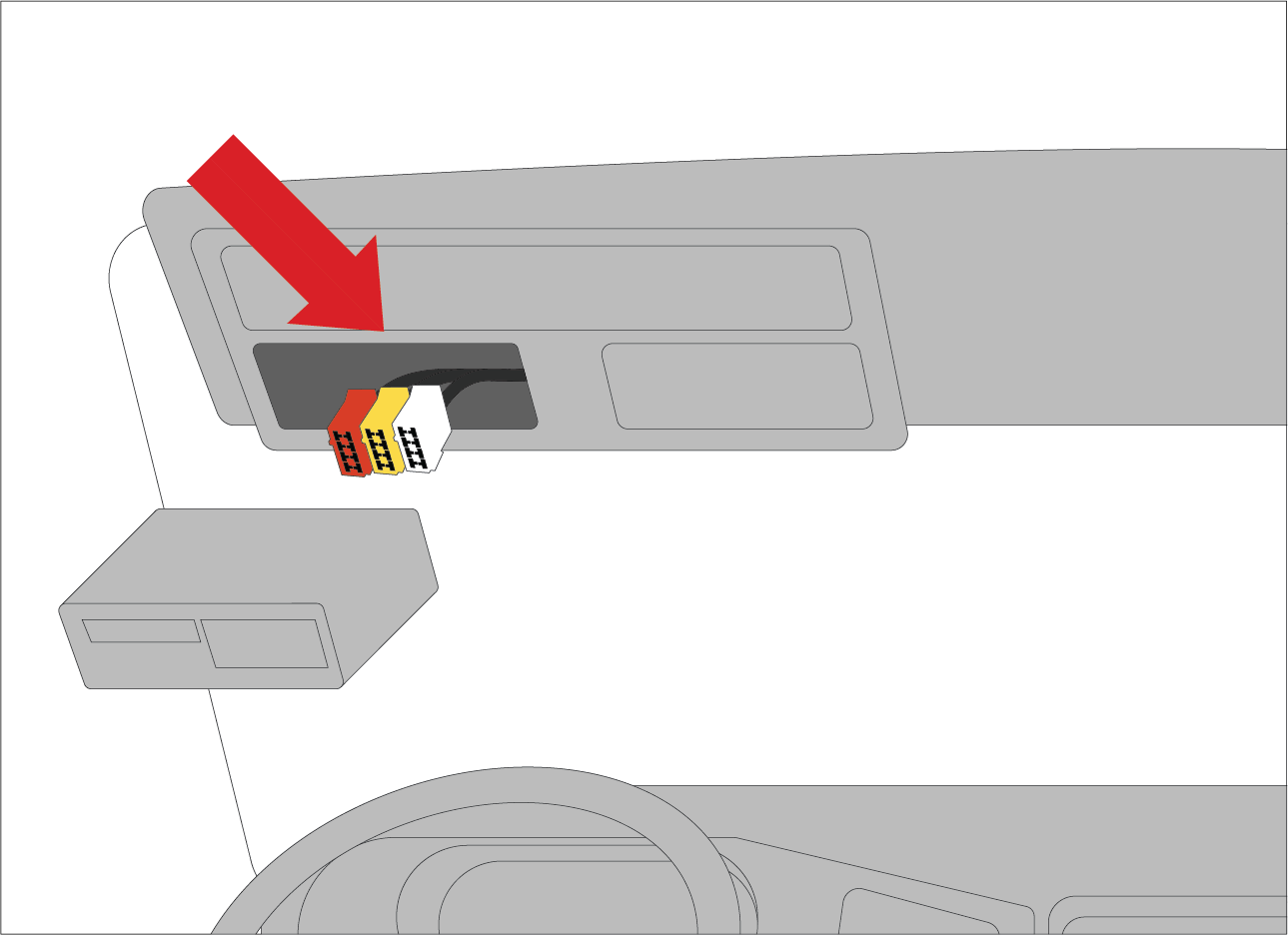 Camera Layout - Top Console
If the VG34 gateway is stored in the above compartment, the cable to the camera can run along the edge of the windshield.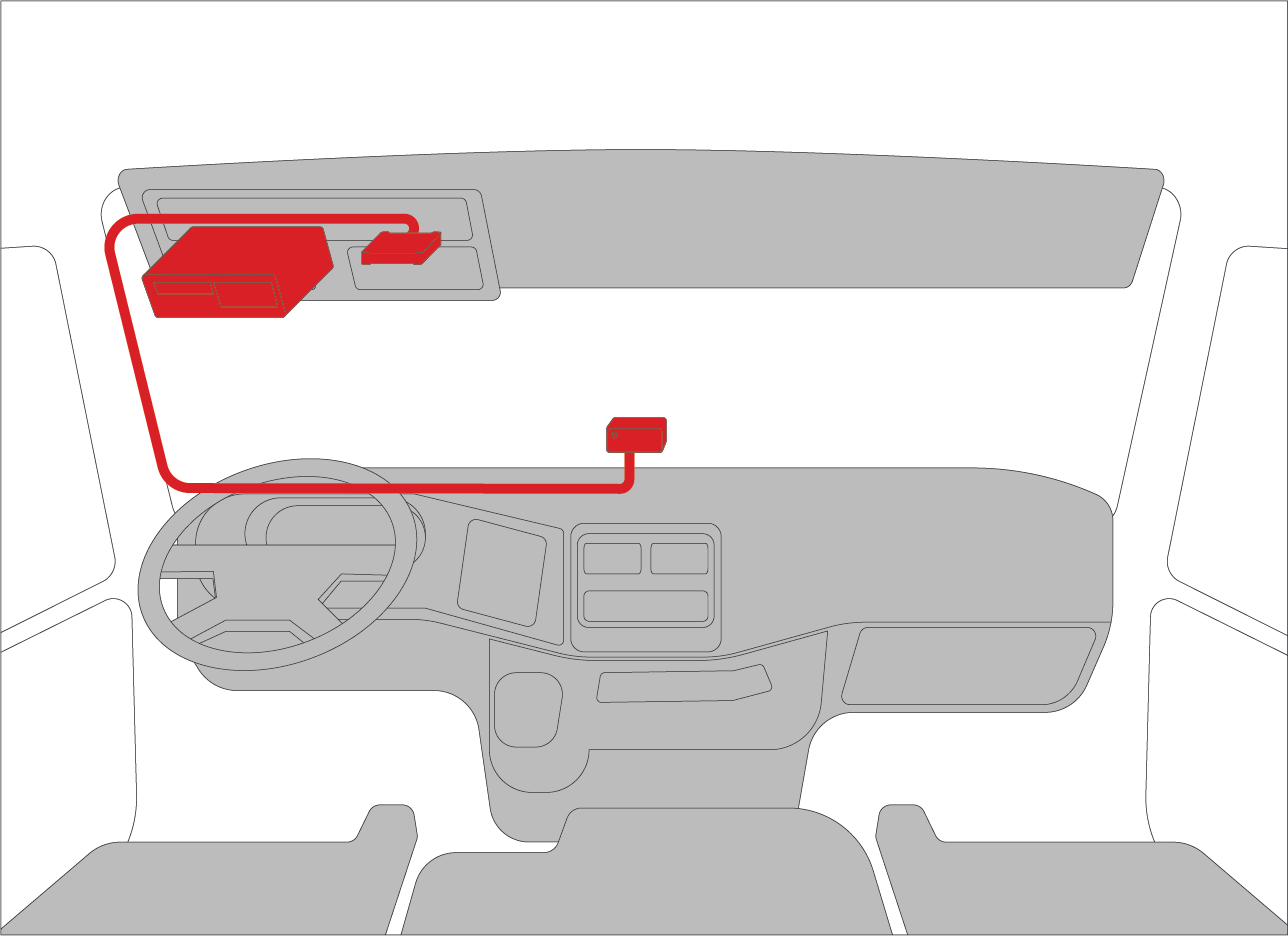 Camera Layout - Passenger Side
If the VG34 gateway is using an FMS connector and is stored behind the passenger compartment, the camera cable can run along the lower edge of the windshield.