To manage privacy concerns, all individuals (drivers, passengers & pedestrians) & license plates can be blurred across most uploaded and saved footage.
What is impacted?
Blurring can be applied to videos in the dashboard (safety event videos & video retrievals), downloaded videos, and trip stills. For the time being Camera ID footage will remain un-blurred to allow for improvements to the matching mechanism & "Take new snapshot" functionality. Live streaming, if enabled, will also remain un-blurred (only users with explicit live streaming permissions can initiate live streams).
There are two ways to obfuscate personally identifiable information (PII): license plate & pedestrian blur (outward-facing CM) & in-cab facial blurring (inward-facing CM).
Example of outward-facing blurring: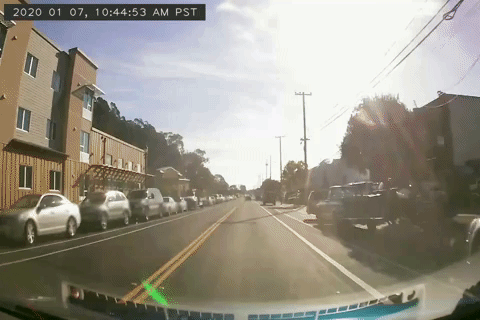 Example of inward-facing blurring: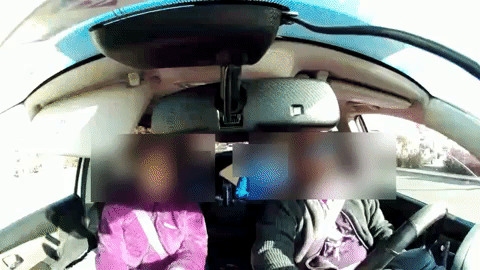 How does it work?
We use an algorithm to detect objects including pedestrians, vehicles, and faces.

We take a conservative approach to blurring by taking the top half of pedestrians and drivers, and the bottom half of vehicles, so as to capture license plates.

Whilst the footage is processed a black placeholder will be visible in the place of the footage. This will not impact the time it takes for you to receive an alert as metadata such as information from the harsh event will already be available.
How do I get blurring enabled for my organization?
Please reach out to your Samsara contact to get blurring enabled for your organization. You can choose whether you would like to blur both inward & outward facing footage or one of the two.