It's important for your drivers to prepare and know what to do in case of a roadside inspection.
Before your Inspection:
Verify driver information on the DOT page in the

Samsara Driver application.
Locate the Required In-Cab Documents by ELD Mandate.
Roadside Audit Requirements:
ELD Required In-Cab Materials

Driver App User Manual
DOT Inspection Sheet
8 days of paper logs
During your Inspection:
If requested by the inspector, send your notebooks.
Transfer your Electronic Notebook (Logbook)
1. Navigate to the HoS Screen in the Samsara Driver Application
2. Select DOT Inspection in the bottom right corner of the screen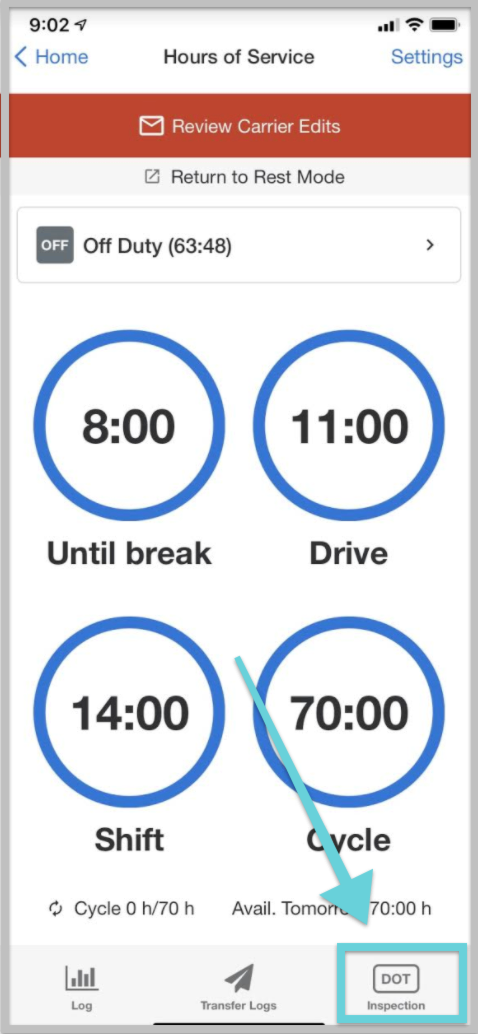 3. Select Transfer logs in the upper right corner of this screen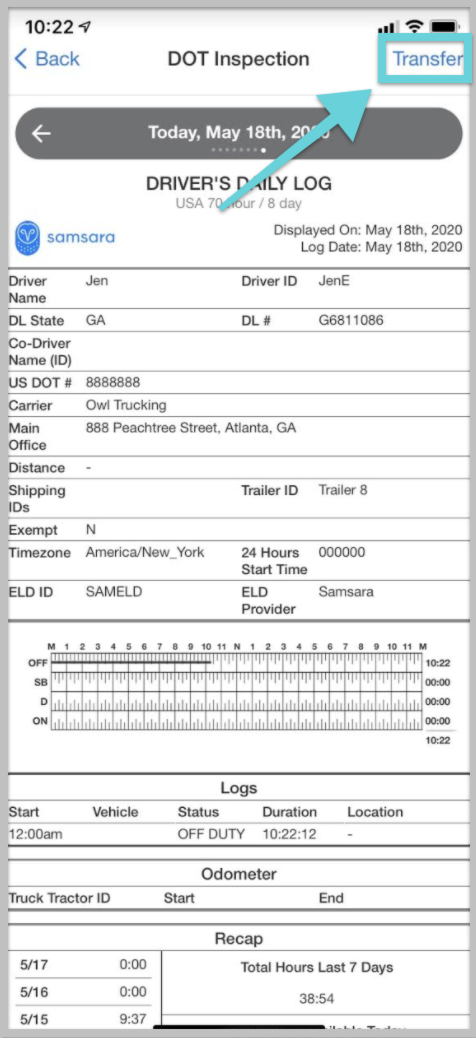 4. Choose a data file option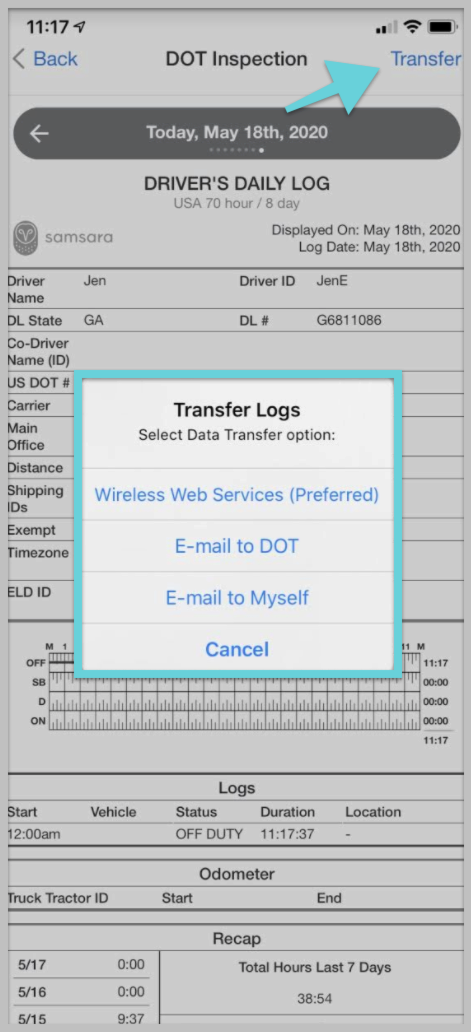 *Note: There are two options for sending your data file:
Wireless Web Services (Recommended!): The normal and approved method for sending Logs /RODs in a roadside inspection. Transfer goes directly to the DOT's system eRODs.
Email: Does not send file to eRODs, but directly to a selected email address (less common, but some officers will request this of a driver).
5. Send Logs, which completes the log transfer process
* Please Note: The transfer process will take a few minutes to complete